Tribute to Buddha day:
Yes, sak yant tattoos make you feel loved, energetic, keep you safe from any black magic and look damn stylish. Decore your hand with such enticing sak yant tattoo if you follow got love for humanity and peace for yourself.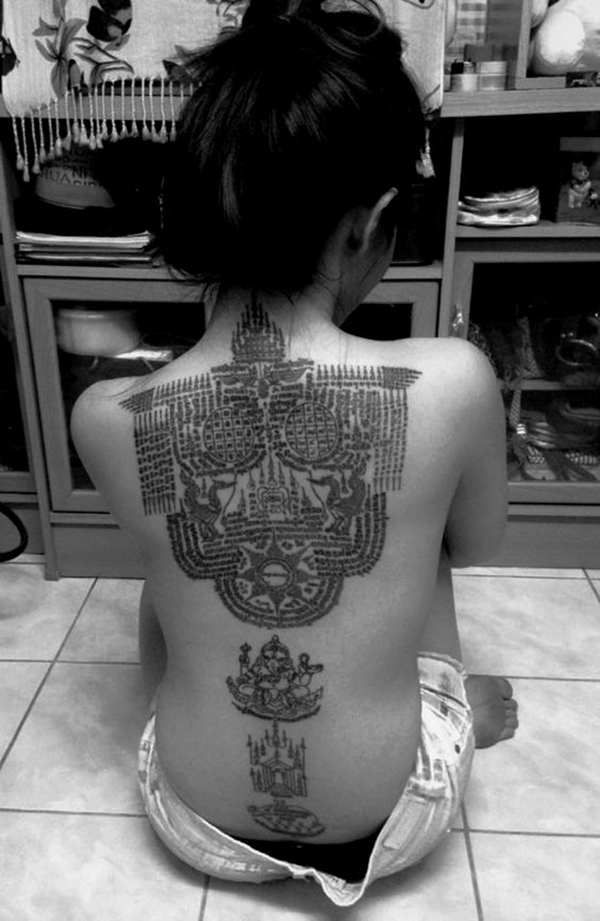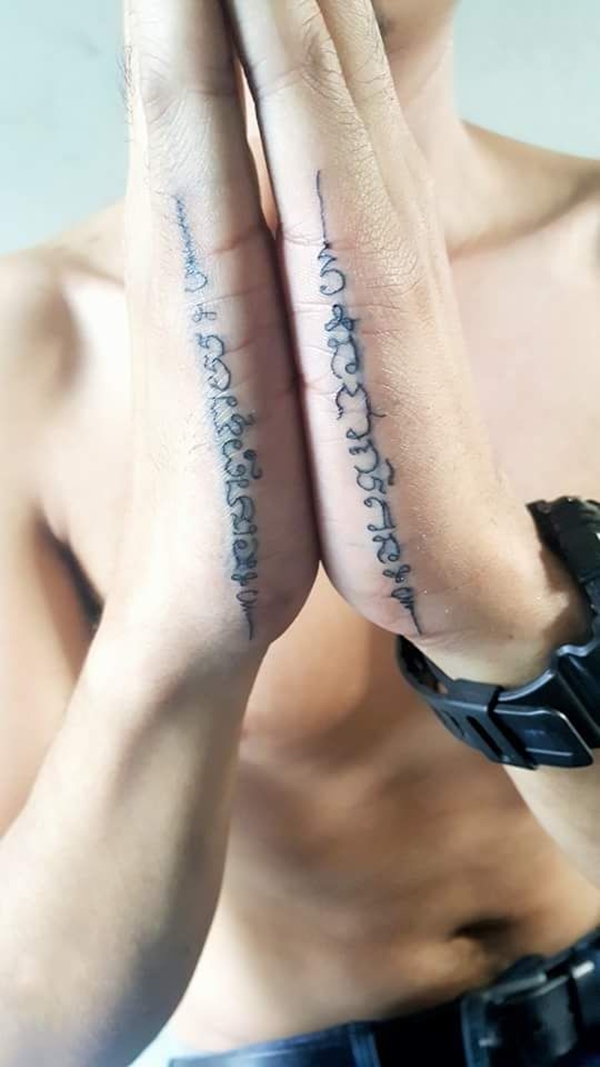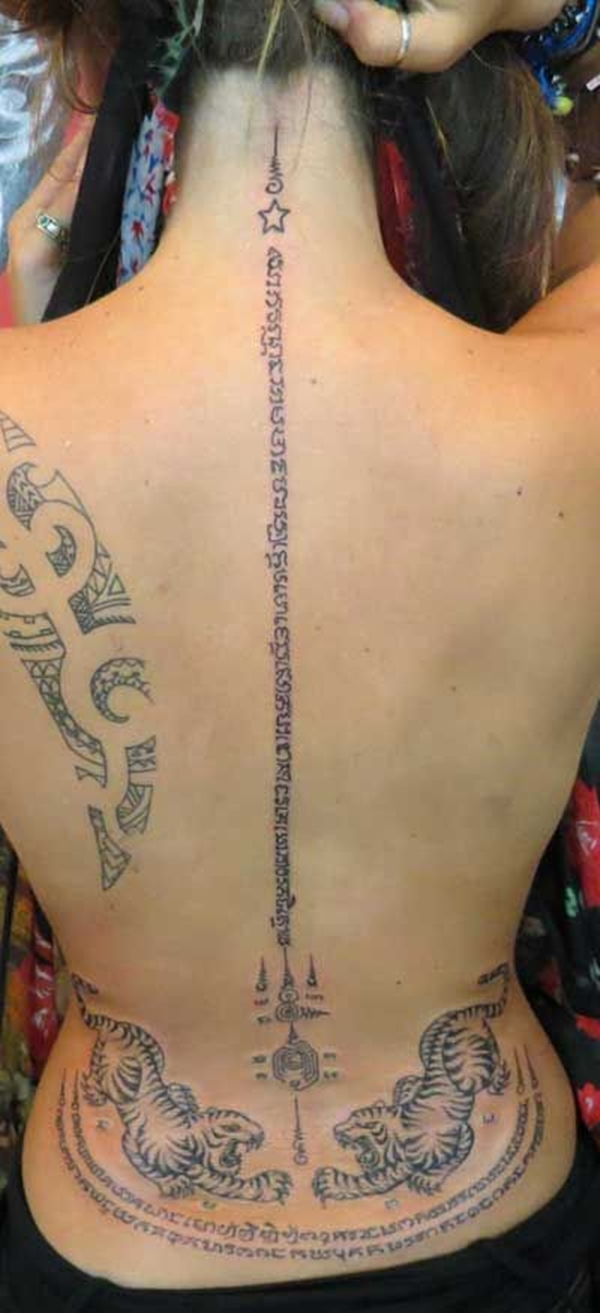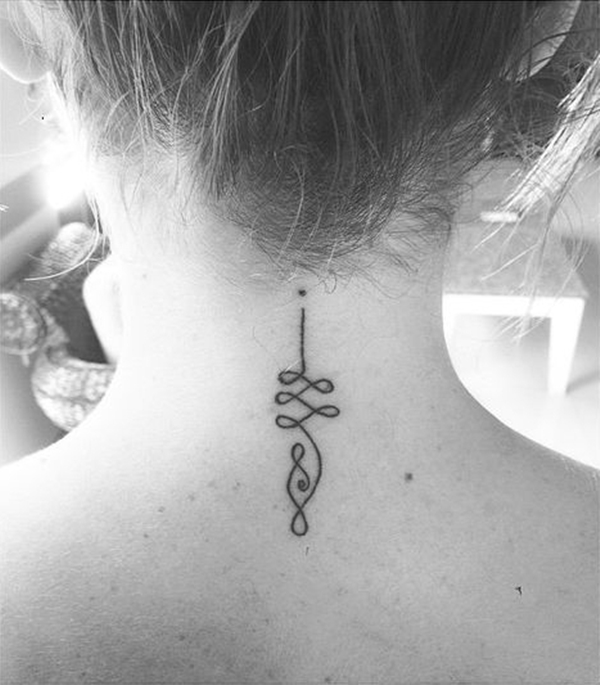 Two salika birds:
Ever heard of  the term 'spiritually sexy'? No? Darling, if you ever visit Thailand then this tattoo can bring you that sexy cum spiritual personality. Two Salika birds and heart represents you as protector and healer and will surely provide you healing powers.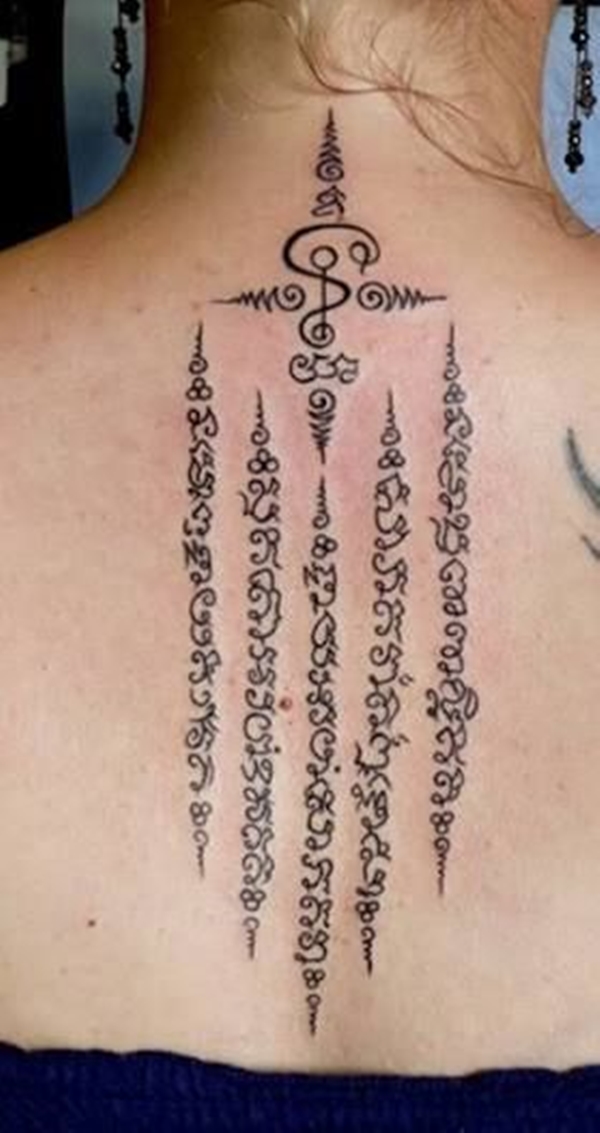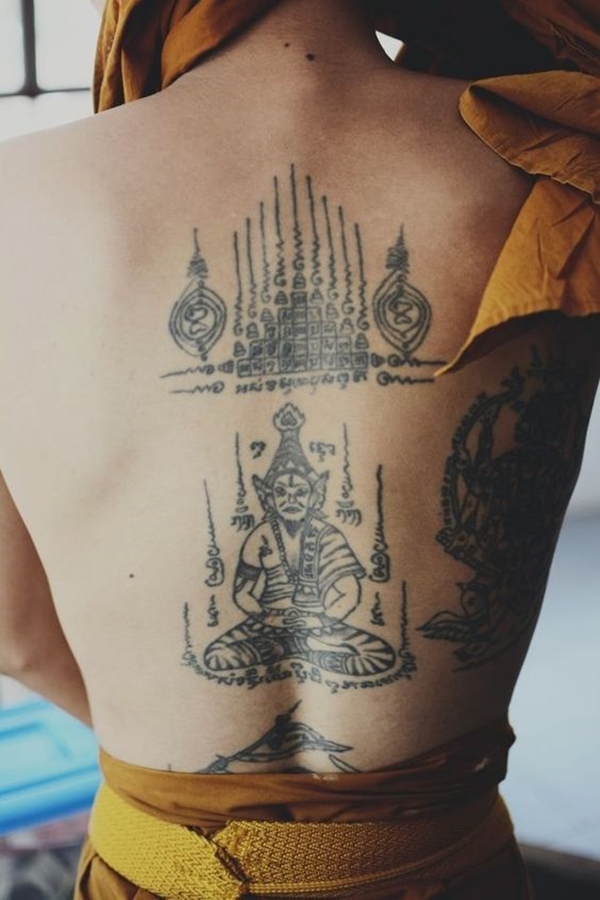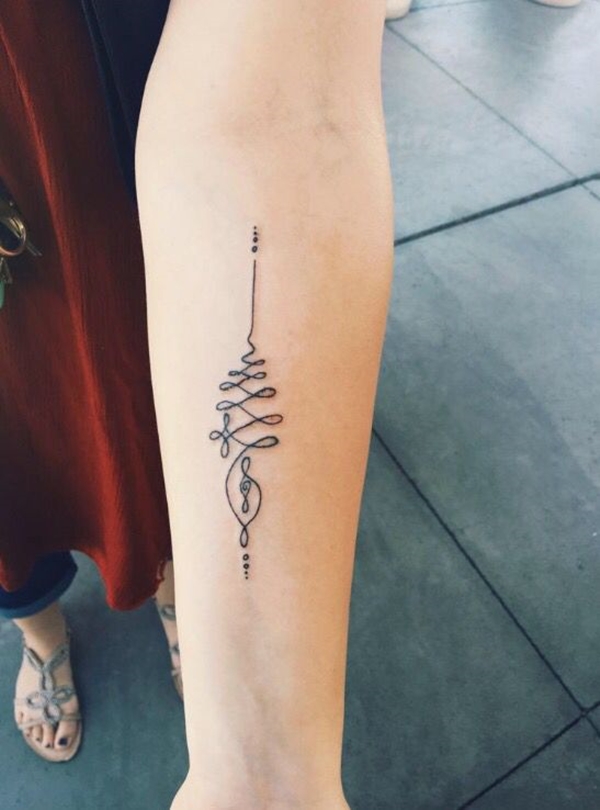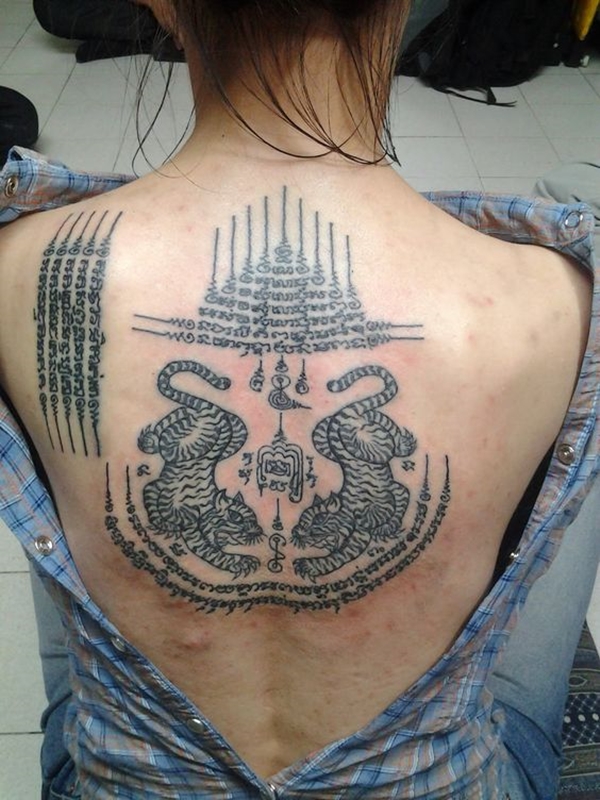 Sak Yant sacred lines and flower:
This insane geometrical tattoo can energize your body, mind and life along with making your body look damn hot, it covers up from neck to low waist. As you can see design is engraved on different places keeping a certain gap, you can still flaunt it with various backless outfits.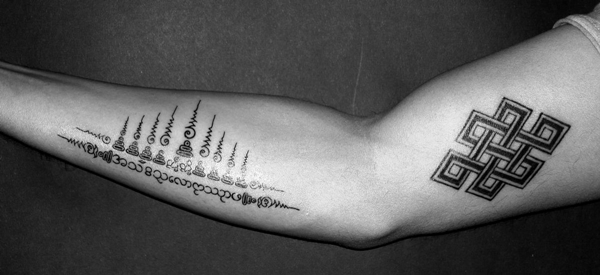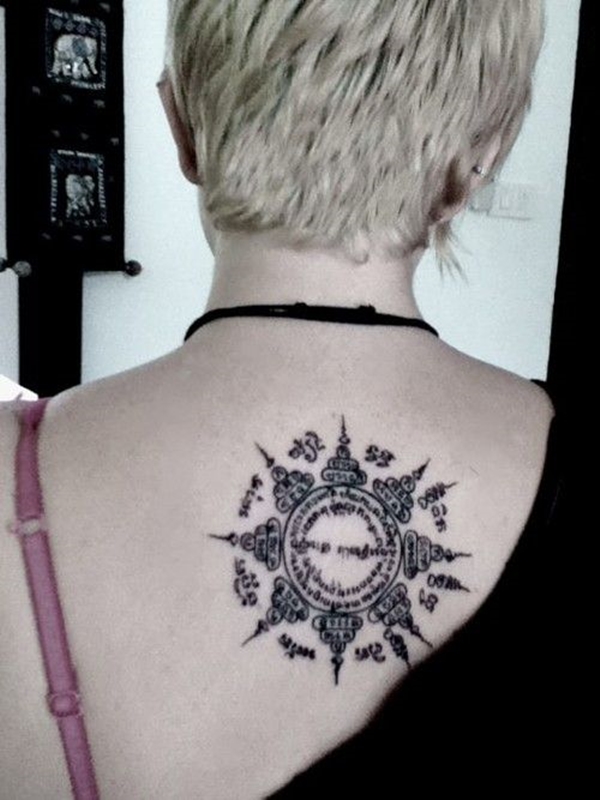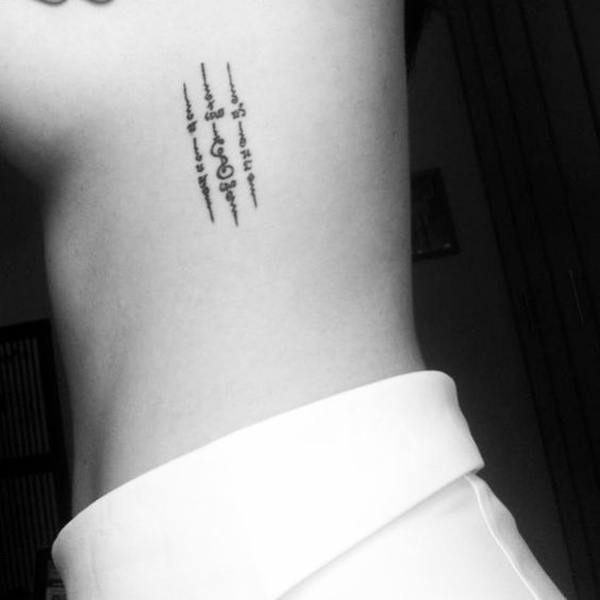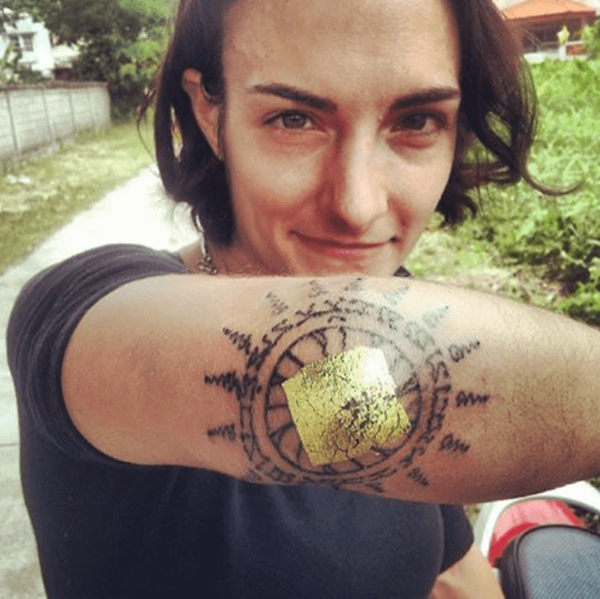 Sak Yant Mantras:
Engraving sak yant mantra tattoo design is not like having any quote or saying on your body. These mantras are based on four basic elements of our body and life and according to monks these four elements balance our body and mind. Arjan performs prayers and activate these mantras and the power they carry, without activation these mantras won't help you or will be no effective.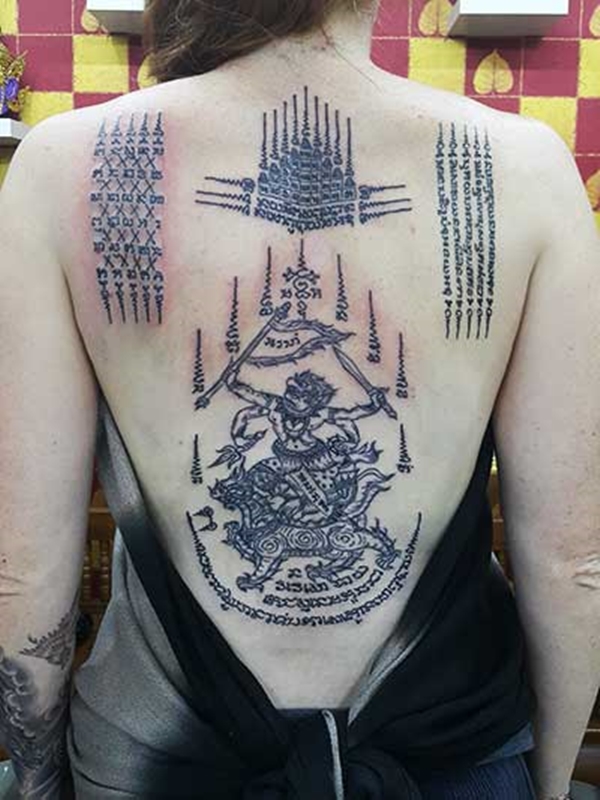 'Rare' is the right word as you know in this modern world it's not that easy to dig out ancient tattoo art. Decore your body with these incredible stylish tattoo deign and feel blessed and surrounded by positivity around you forever. Dude, if you get sak yant tattoos by Thai monks then surely your pals gonna jealous of for that unique and rare tattoo design. Drop us your feedback and feel free to forward this post and tattoo designs as well. Cheers!
Save
Save
Save