Deferment and procrastination is afraid of that inner hidden love for art that will indulge and become sharper as you get ready to turn your ingenious mind on. Then, my friend, stones will not be just a stone anymore when you pull out paintbrushes or sculpture tools and start inspiring the art world.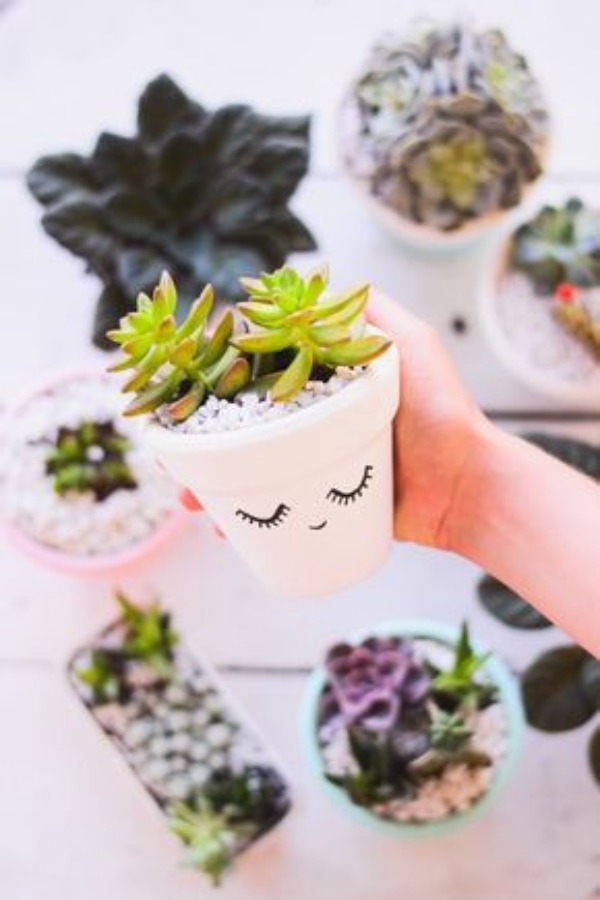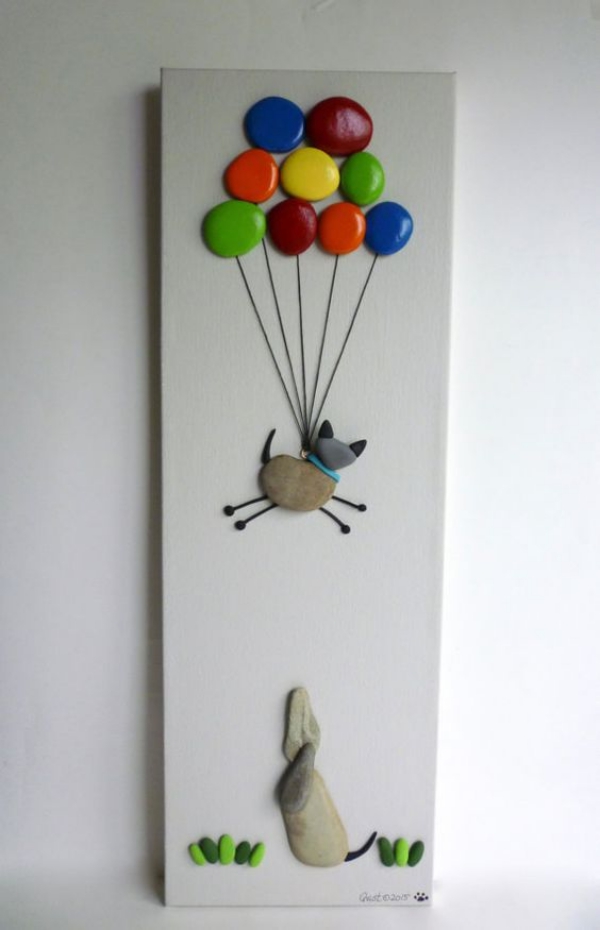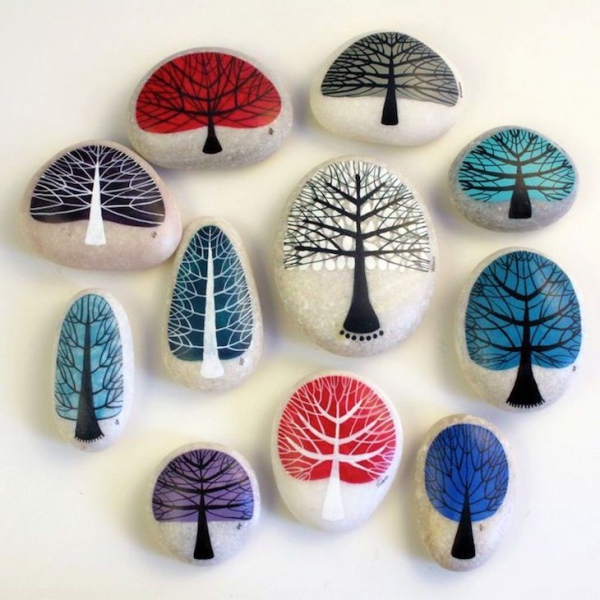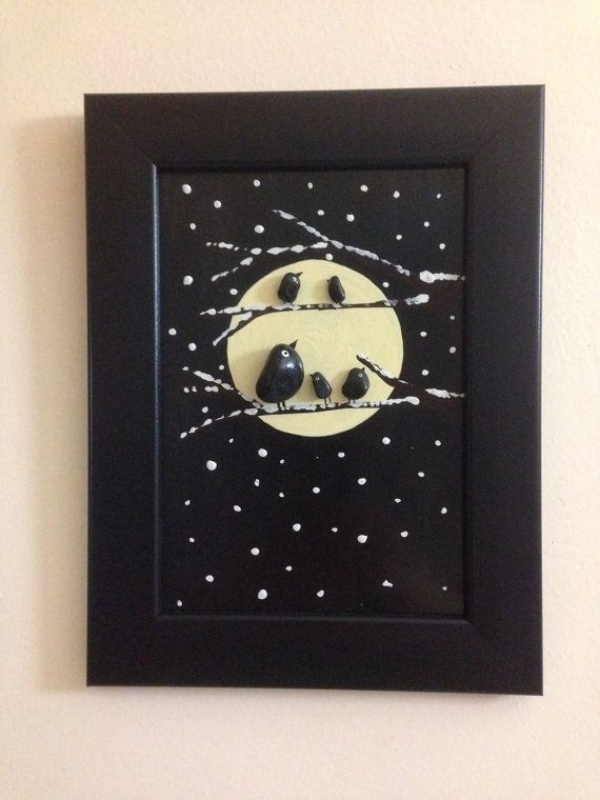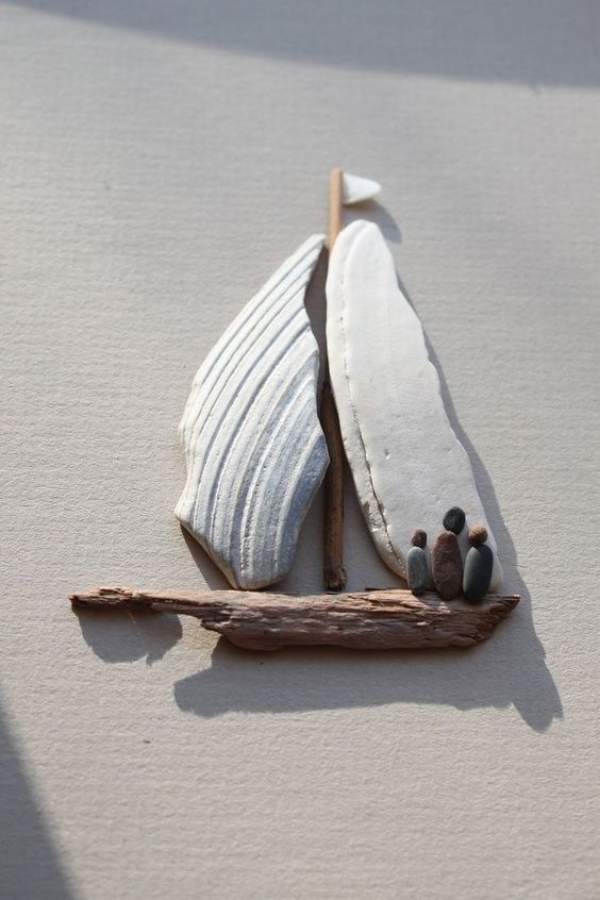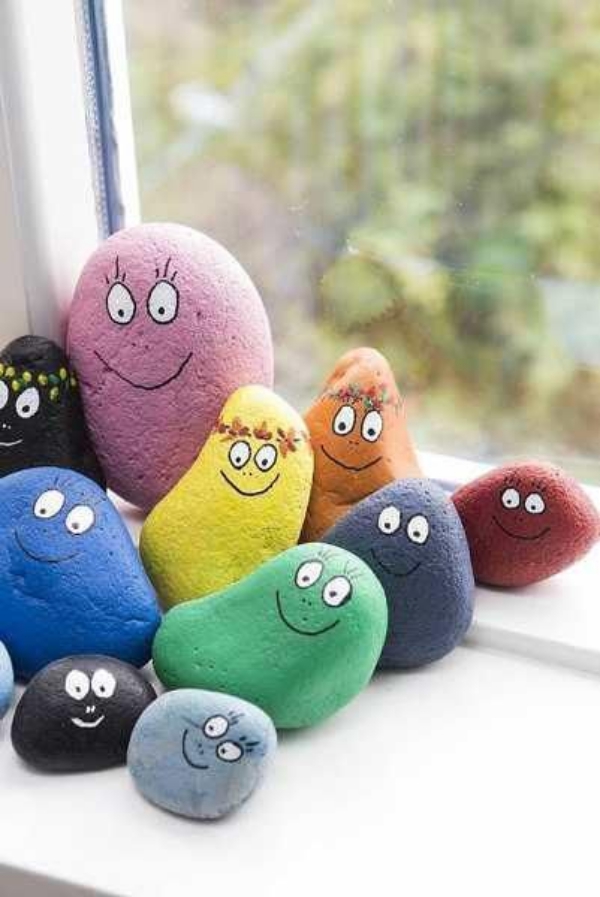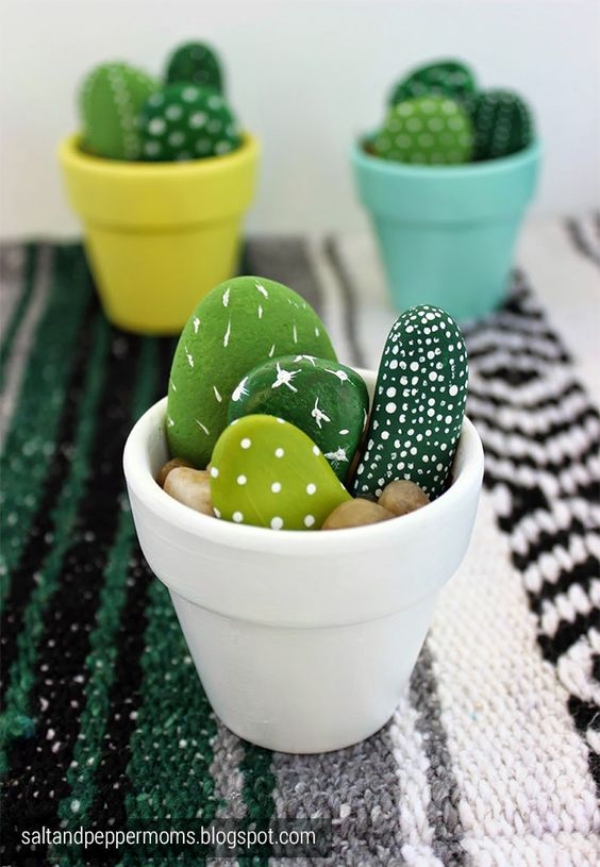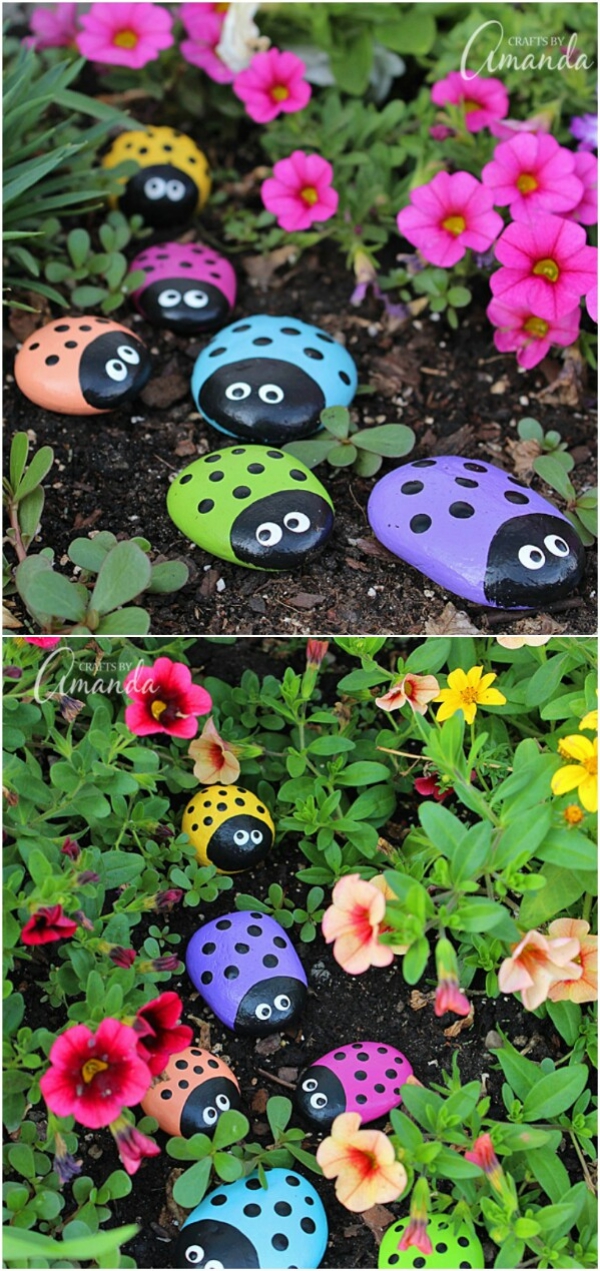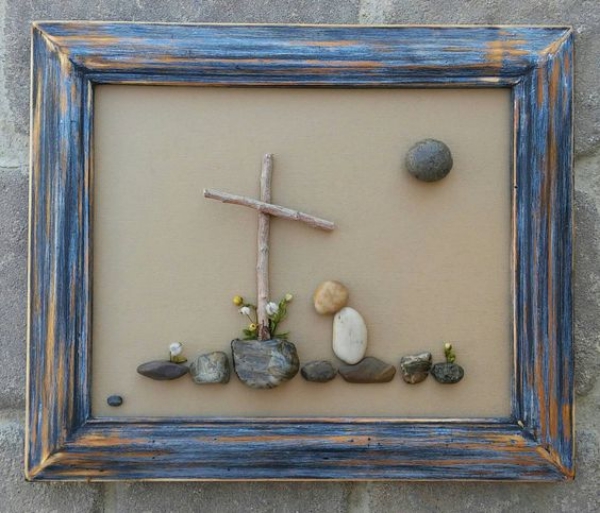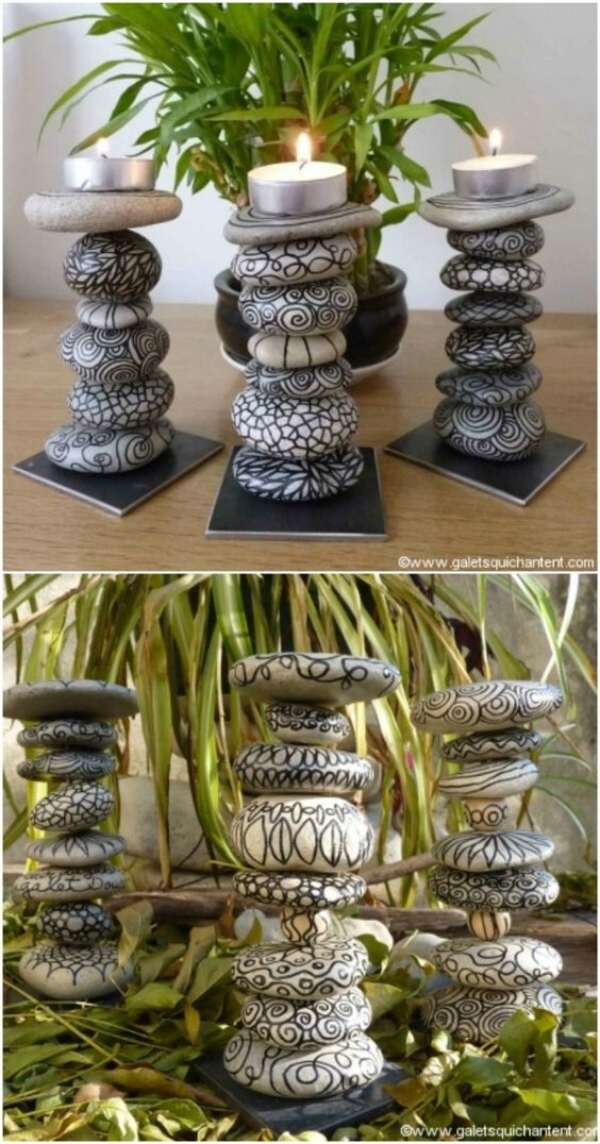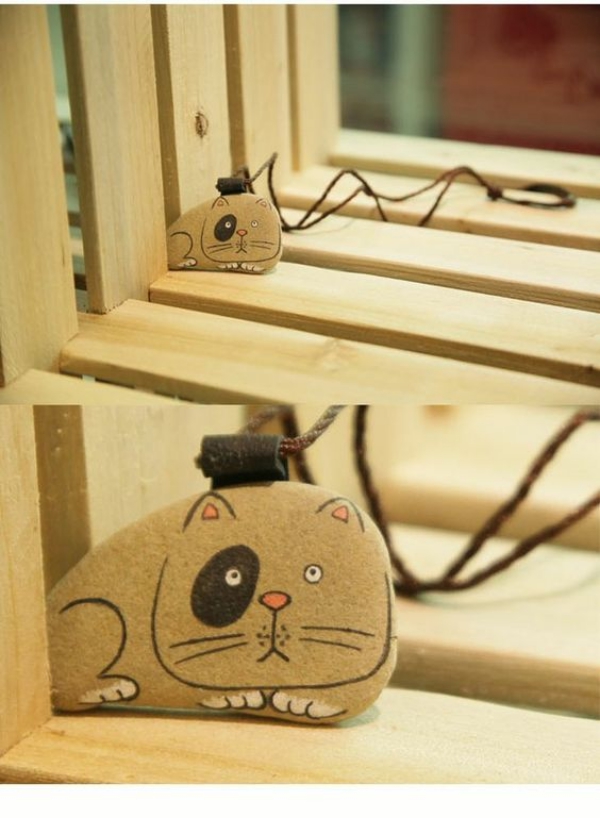 Rock and Pebble Art Ideas are inspiring kids to paint stones uniquely and decorating gardens and never is a bad idea to make a picture frame as well. The idea of making some useful DIY kitchen accessories out of pebbles never gets old and that of the balancing natures art with stone is incredible as well. Ladies might be waiting to listen about authentic jewelry pieces made out of stone and I feel happy to share one of my favorite ideas with you.
Rock and Pebble Art Ideas
PAINT THE CREATURES
Little Chirpies with a slim and even shaped stone is a nice and low budget idea to ask your children to submit for next art project. Don't forget to first coat the stone with white paint as to make everything that your paint and draw any further pop.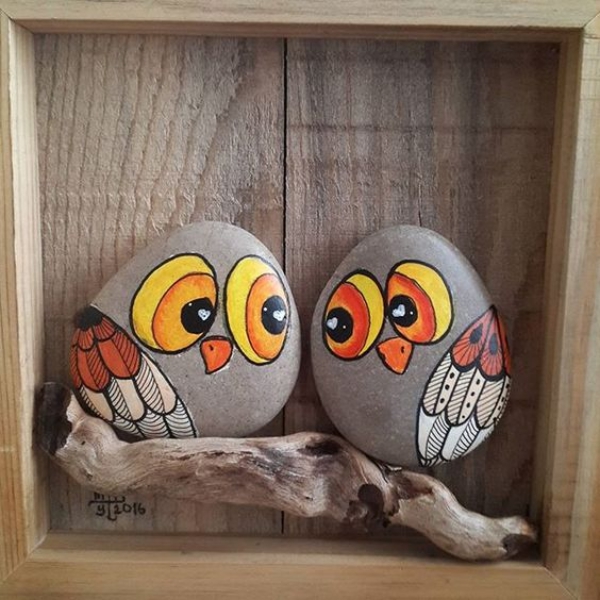 Bugs are so easy that a few curves and a few polka dots will make your pebble a good artwork and perfect look to your garden. Funky appearance will ask for nothing but just an immature kid's brain and unrehearsed kid's hand.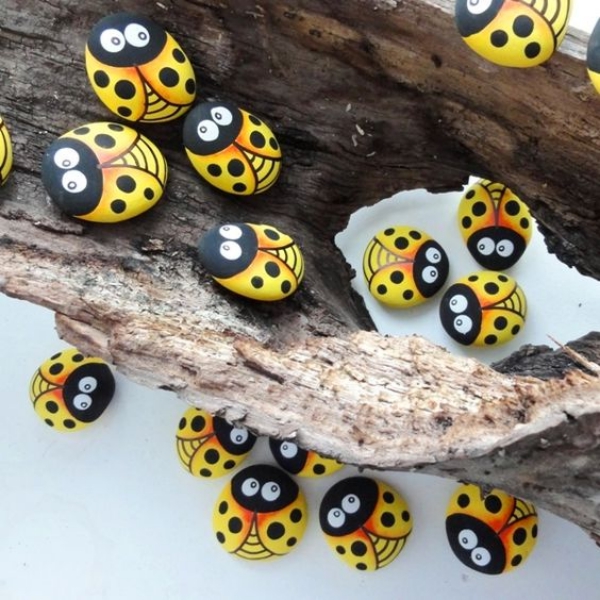 Let me tell you how to draw! One idea is you take a hard canvas and start by drawing a tortoise on it. Further, sticking the stones of different shapes and sizes within the border will give a perfect stone. You can also paint it further for more closer to creature look. Though, taking a single fat pebble and painting a cap with cuts and cracks all over the top view and painting the rest in green will also be a creative paperweight.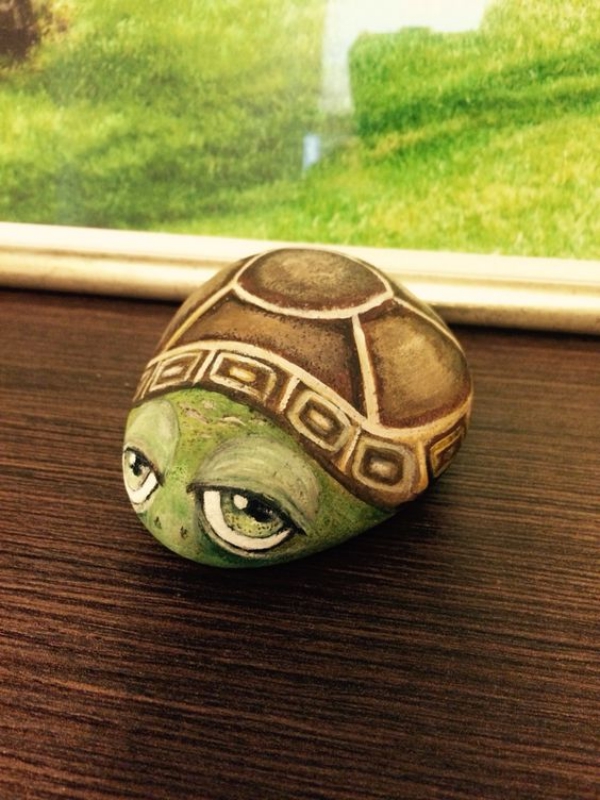 Caterpillar with one stone sticked upon the one going a zigzag line and there comes the two antennas on the caterpillar's head made using the branches will be a good inspiration to decorate your little masters' room with.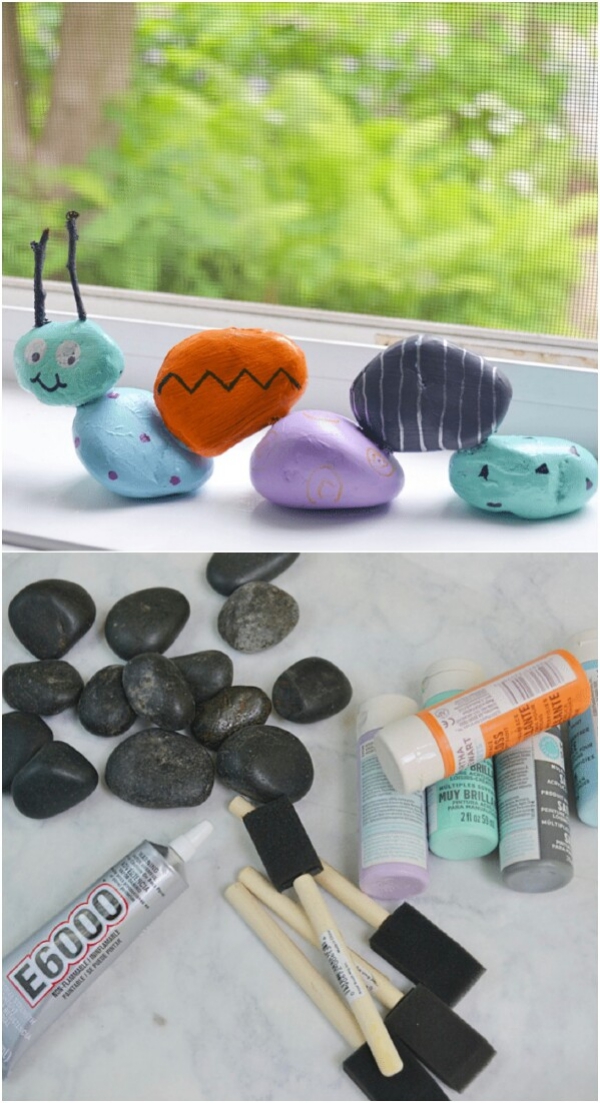 Hippo and it would be an incredible idea to paint every detail of a hippo on a stone and make this Rock and Pebble Art Ideas worth sharing with your kids. A bit of scratching would also be required then to sculpt out the nose creases and those around the eyes.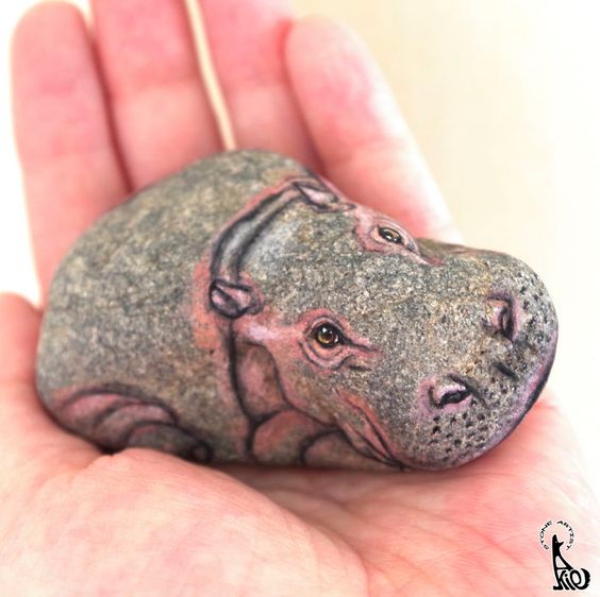 BALANCING THE STONES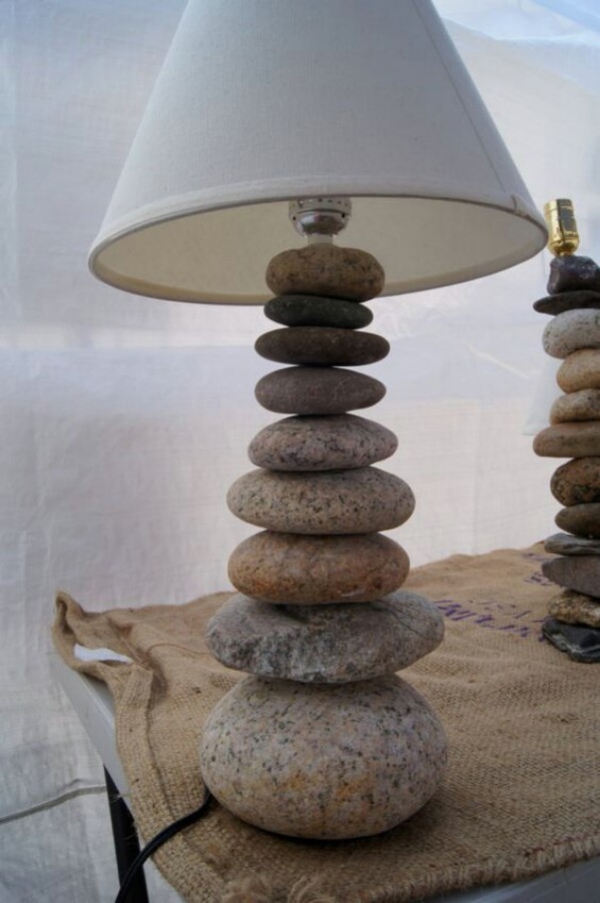 Frog is yet another Rock and Pebble Art Ideas that requires only one fat stone kept vertical and another flat shaped pebble balanced on it horizontally makes the main structure. Look at how amazingly a hollow egg shaped structure was cut into half to make the frog's eye! Fun it is!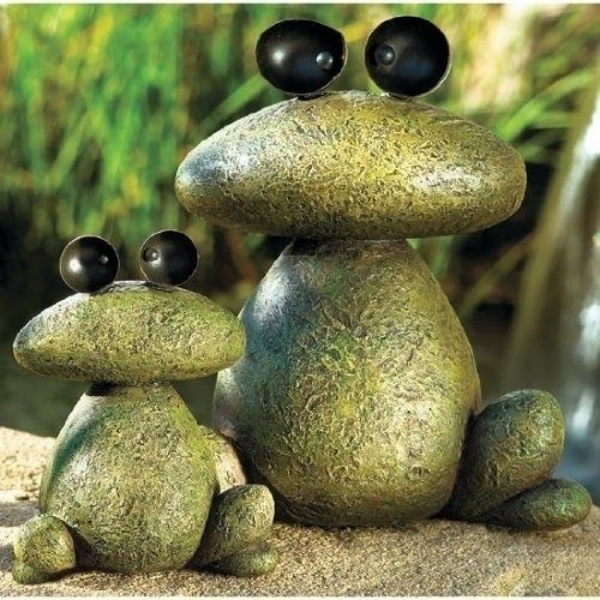 SCENERIES
Romantic Cat Couple sitting together looking at the moon and maybe "meowing" their future and house and kids together could all be portrayed creating an adorable picture.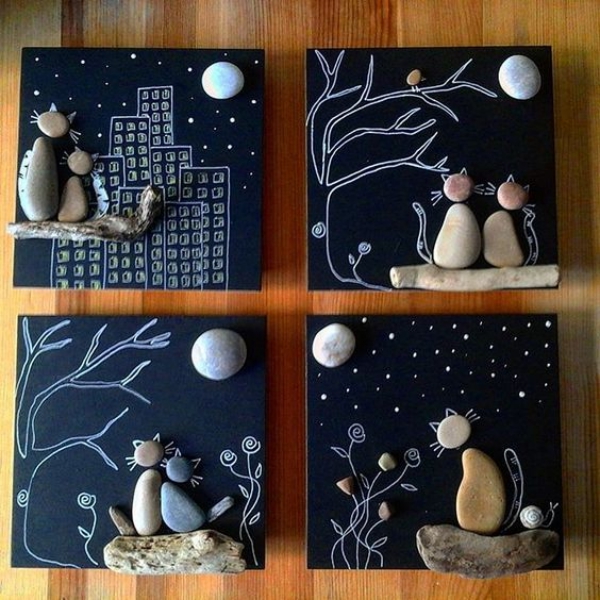 Lets Go on a Walk! The way this emotion and action of two people walking together is portrayed with a few pebbles used to form the stairs and another few forming the humans walking. Let's see how creative you can be! You can picture the beach or some church you are walking into. Make the sky and sun and clouds to give your Rock and Pebble Art Ideas livelier look.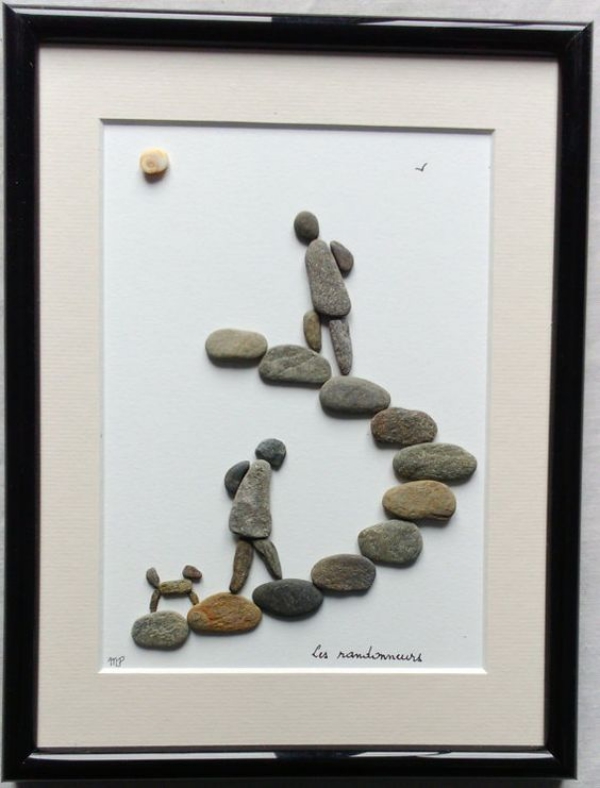 Shall we Dance? Gifting something will not make him feel if you don't make it on your own. And I hope you realize the artistic fact that these Rock and Pebble Art Ideas are damn easy to make. Just choosing the stones and placing them rightly will do half the business.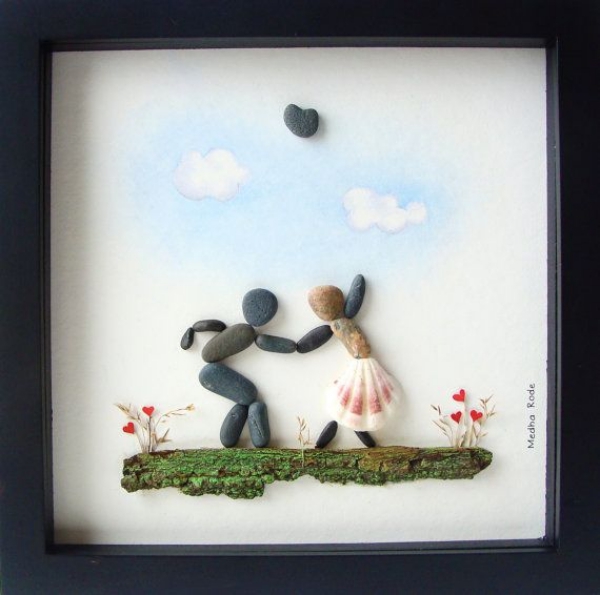 Some Accessories Just for you and Your House
Some Mandela Rings? How simple dots painted intricately and evenly all around will make the perfect Mandela art. This easy polka dot viz., Mandela inspiration is must try for beginners. If you have become a master in handling brushes and paints then going for triangular and curvy detailing is also make your rings look smashing.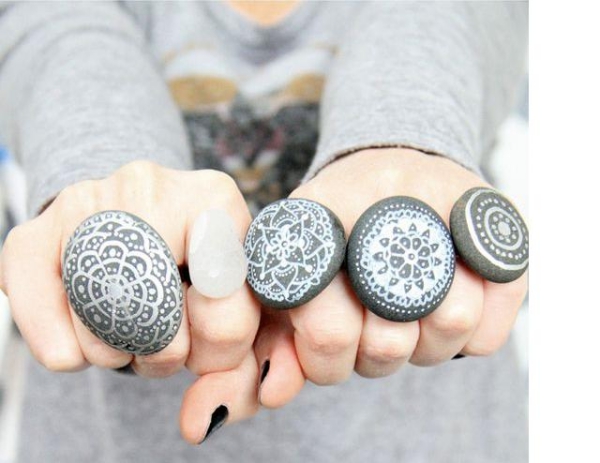 Mirror Side Stands and a candle on it! Oh, what a romantic milieu rushing all the emotions of love and compassion as you stand with your partner looking into the mirror then. Easy to make, though! Just a wooden piece of plywood with pebbles sticked all over it and voila!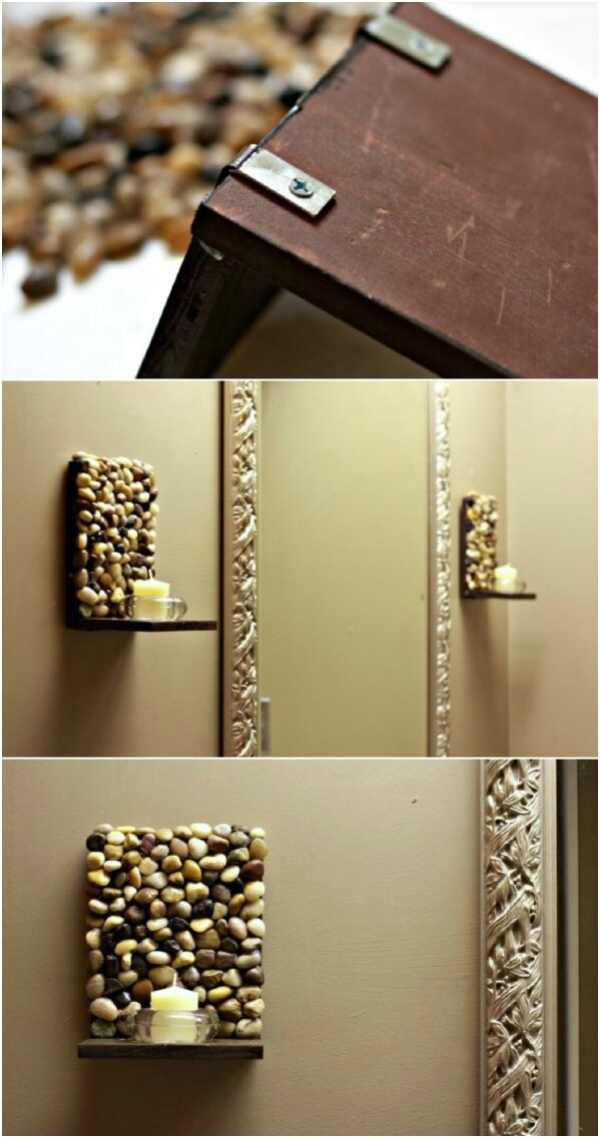 DIY Stone Mat can be of some use while placing hot utensils on the dining. And it looks so ingenious as well. The art so inspiring that it will leave your guests awestruck.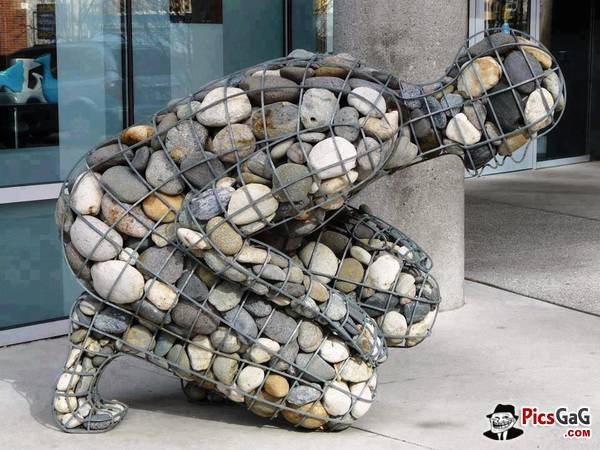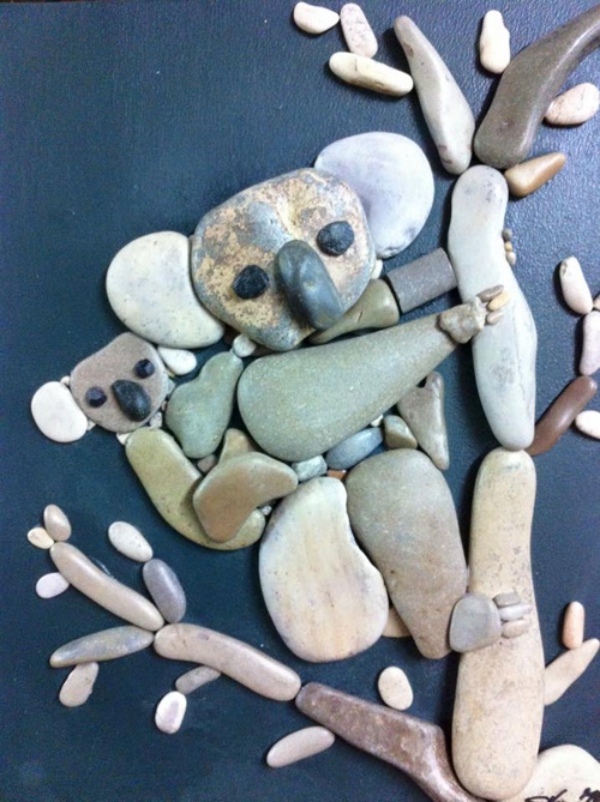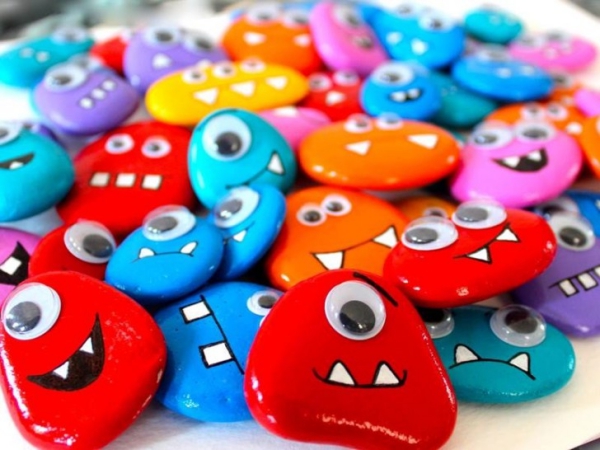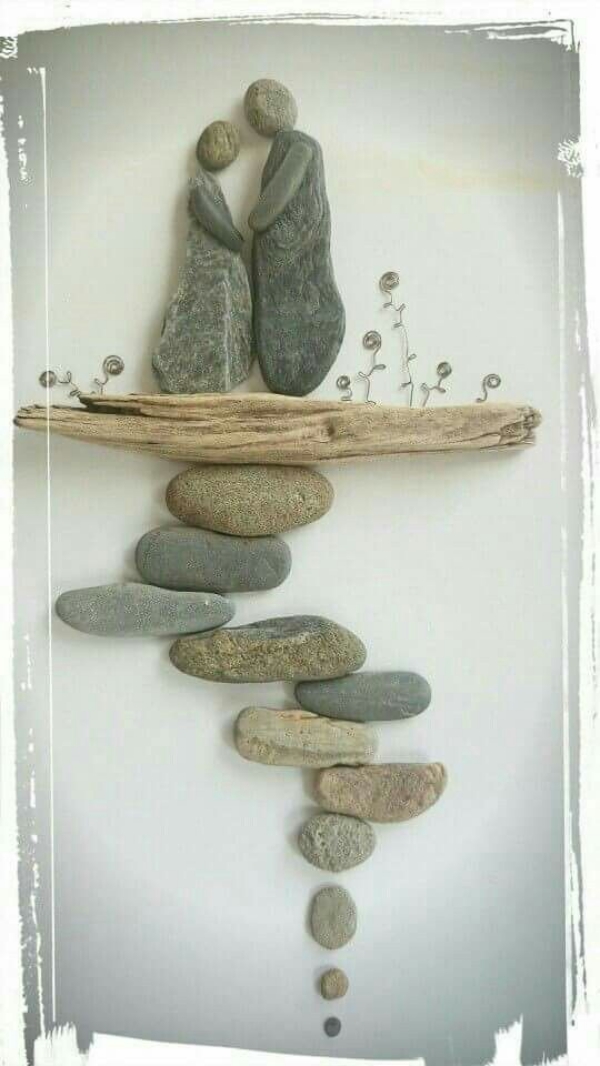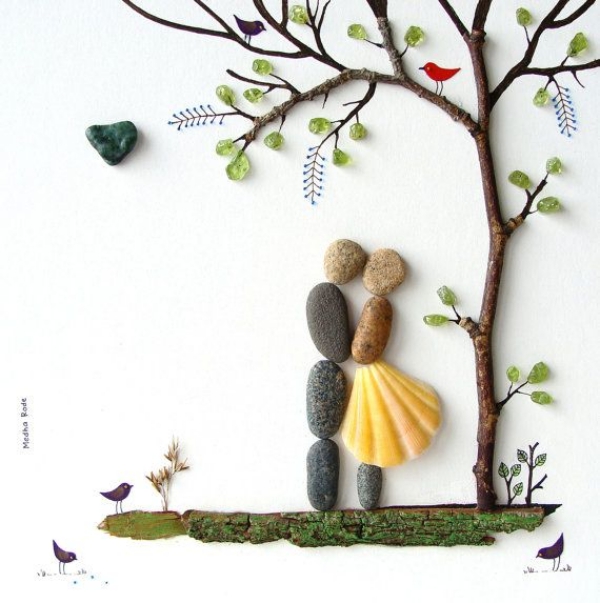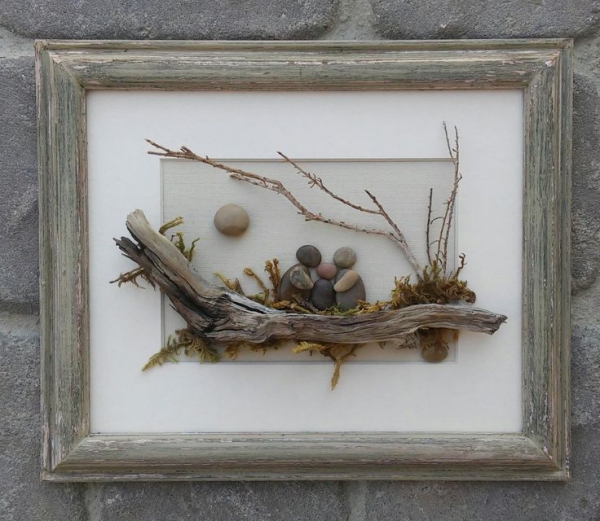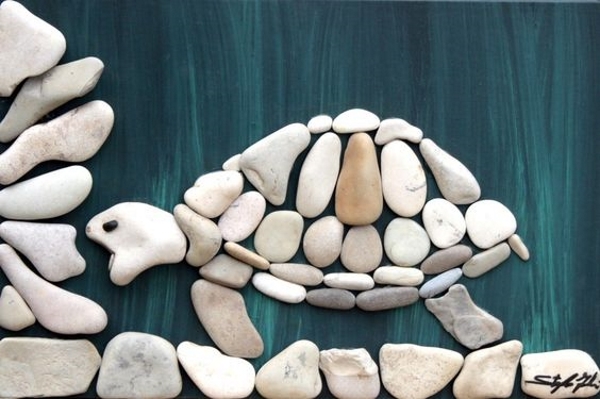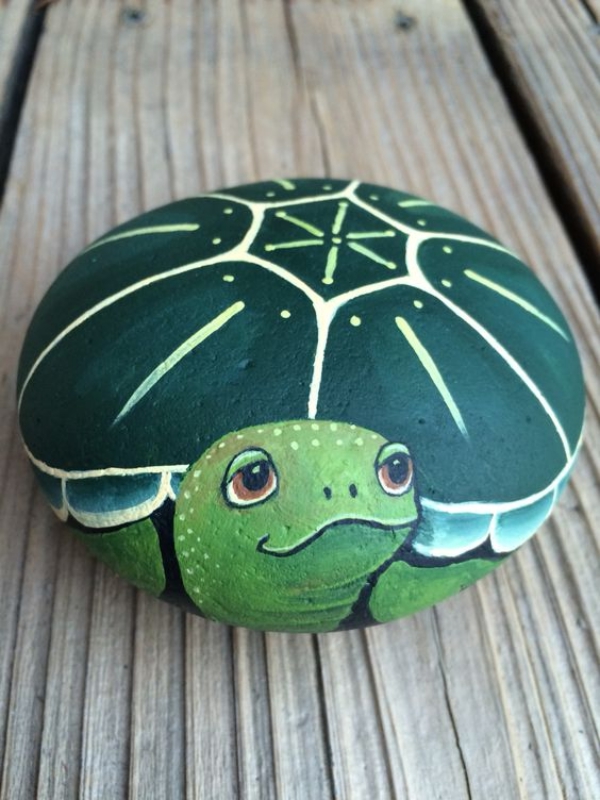 Bigger versions of pebble make the best of your house by creating stunning rock inspired wall. Art will never leave your side and with an art like this, it will never leave your house as well. Choose what it is that you can make easily collaborating with other innovative ideas rushing to your mind and follow the inspirations mentioned right here to win your kids and art lovers around.
Save
Save