I recently visited a friend's house and I cannot tell how much I fell in love with the beautiful garden she had developed. Wall hanging pots and the ones she made herself using colorful stones and paints gave her garden a unique appearance. She made me realize that it is not money that buys beauty for you house but just the immense sense of creativity and such Innovative Plant Pots ideas.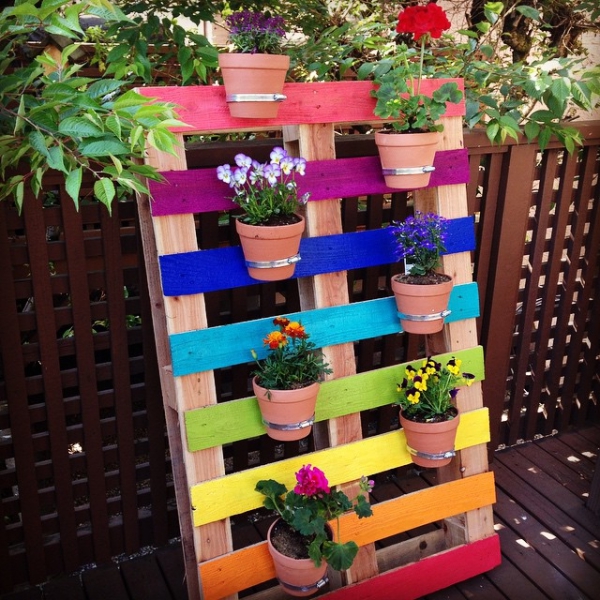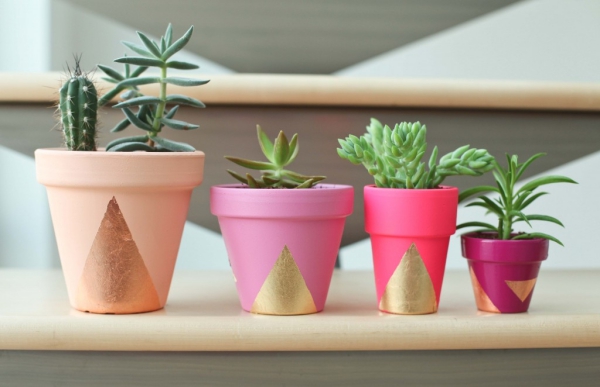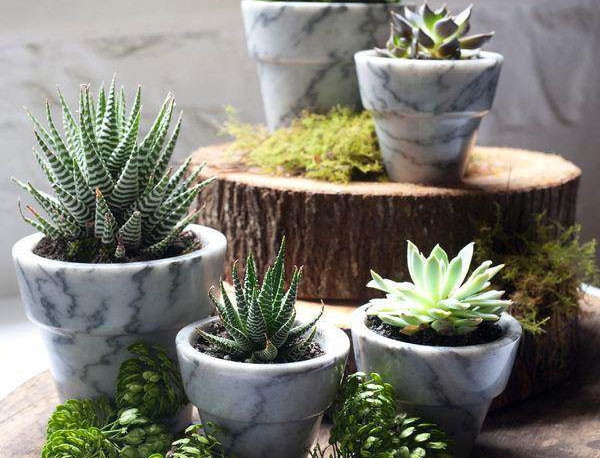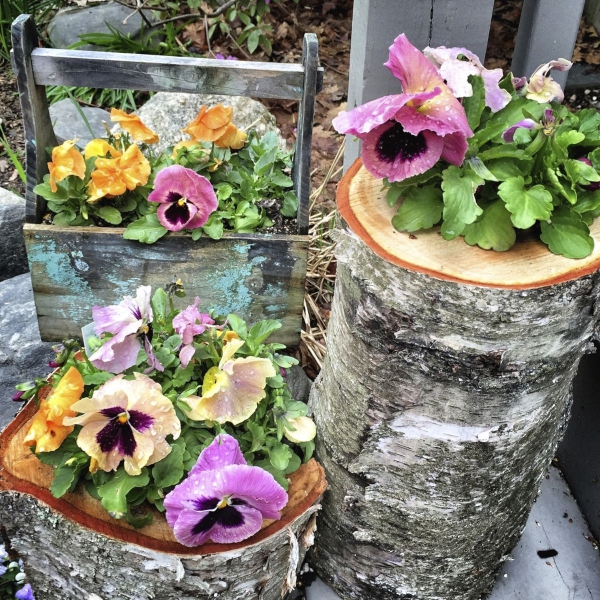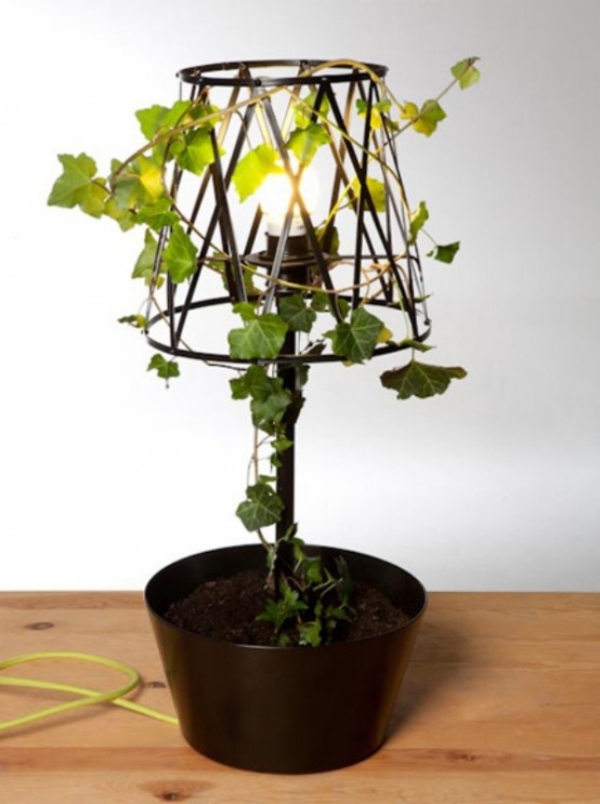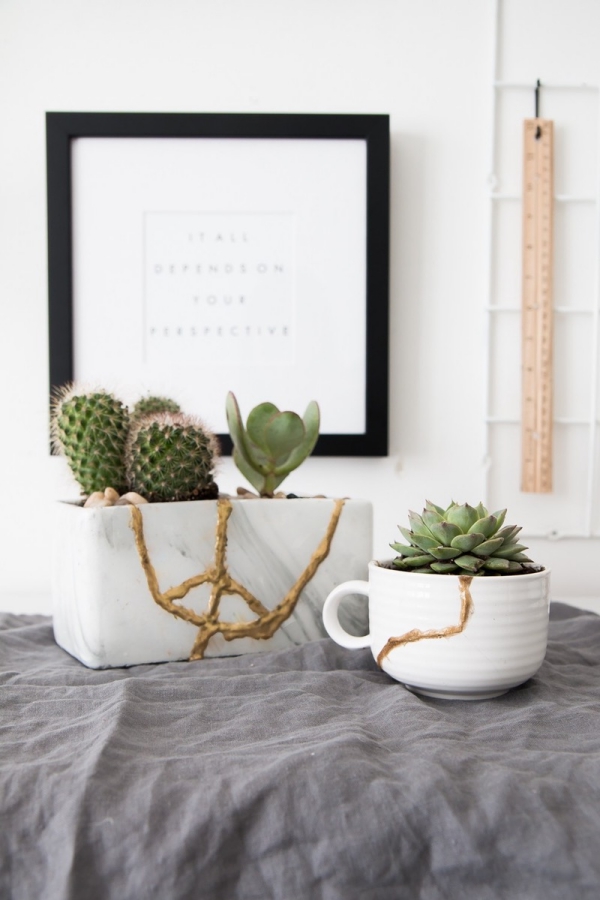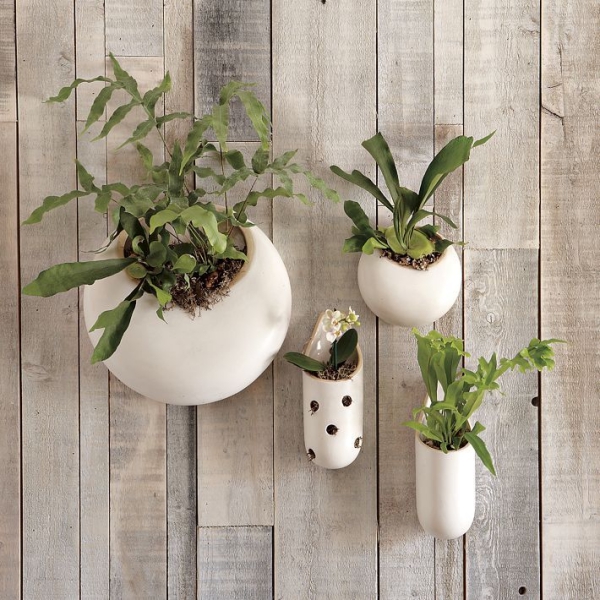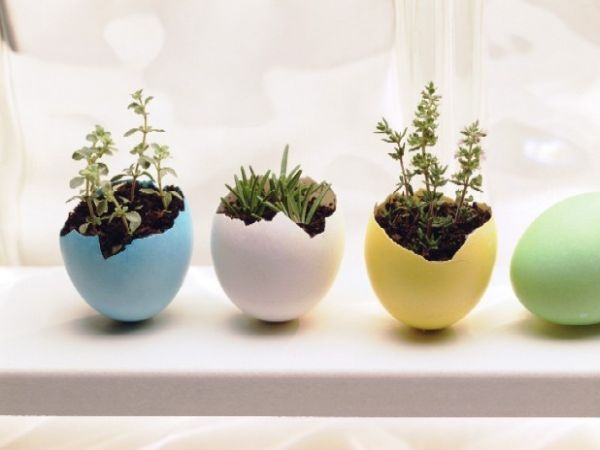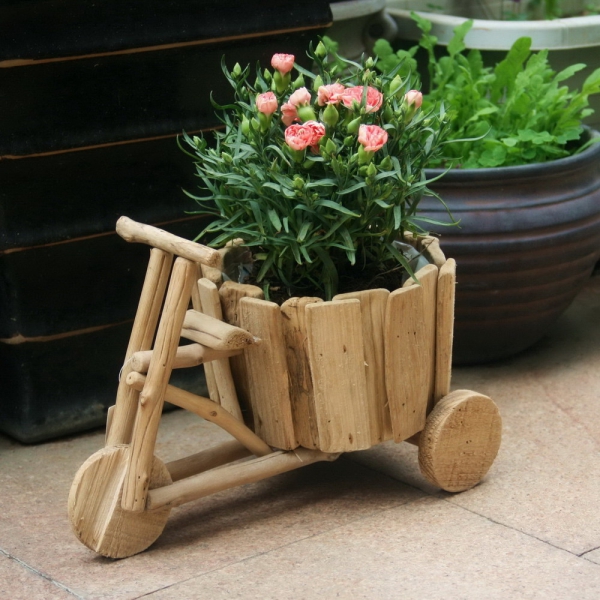 Innovative Plant Pots Ideas
Tribal Love!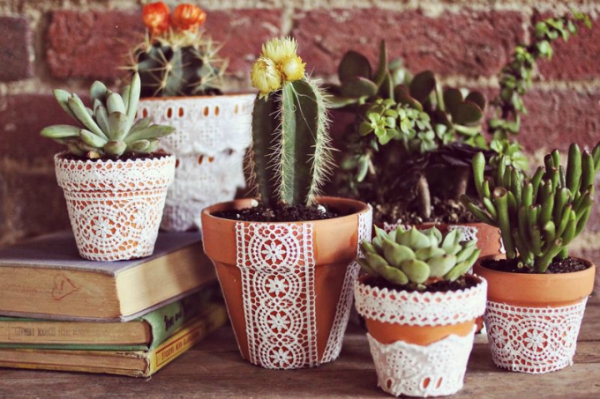 Painting the pots with stunning tribal design will give it an incredibly catchy. Yes, merely the look at the tribal inspired pots will heal all the procrastination insisting upon to try this idea for your gardens as well. Pro-artists say oil paints are best to keep the pots flaunting designs painted on it for longer.
It's Raining in Here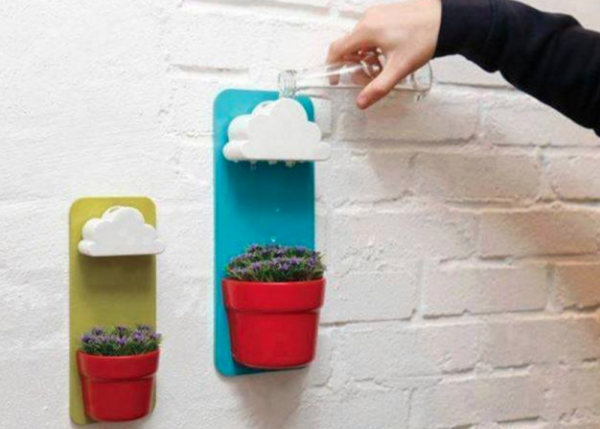 Clouds made out of plastic with holes pinned above a miniature pot are so recreational idea that brings fun while watering plants. You have to pour water above the cloud shaped miniature tub and the holes will drip water giving an illusion of rainfall. It will be raining, then, inside your home sweet home.
Time to Reuse those Boots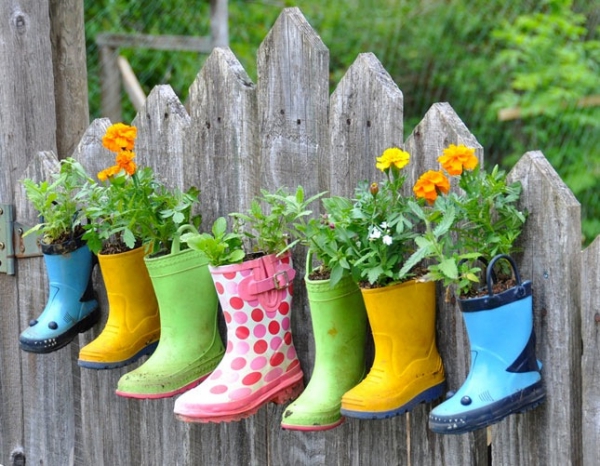 Plants in your rain boots look more attractive when introduced in a group with colorful flowers blossoming on them. Creativity asks for just a few colors and attractive stickers to give an appealing look.
Muffin Trays and Ice-Cream Cups!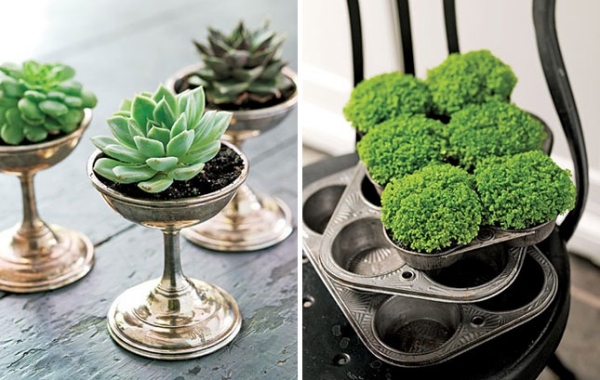 Yes, the muffin trays and ice creams cups were born to give this day and such an undeniable look to your garden. Innovative Plant Pots ideas has its one of the most unique inspirations, here, hidden behind the muffin trays and ice-cream cups otherwise wasted. Paint these pulling out the artist within you and sow minimalist plants.
Sneakers Plant Pot Ideas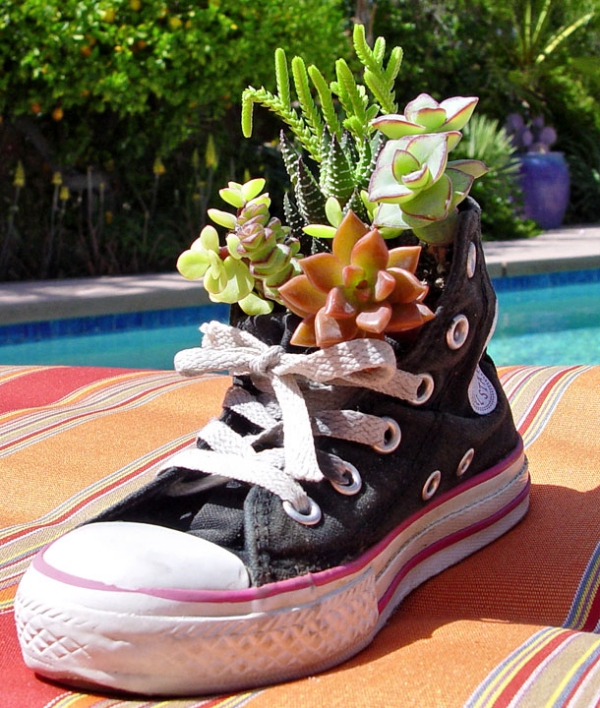 Perfect indoor garden idea for your house and I don't think this one would miss even a single human from feeling inspired to grab this idea and make everyone awestruck. Soil and shrub planted into it contrasting the bold colors of the shoes is yet another nice Innovative Plant Pots ideas to try.
Champagne Bottle Reprocessed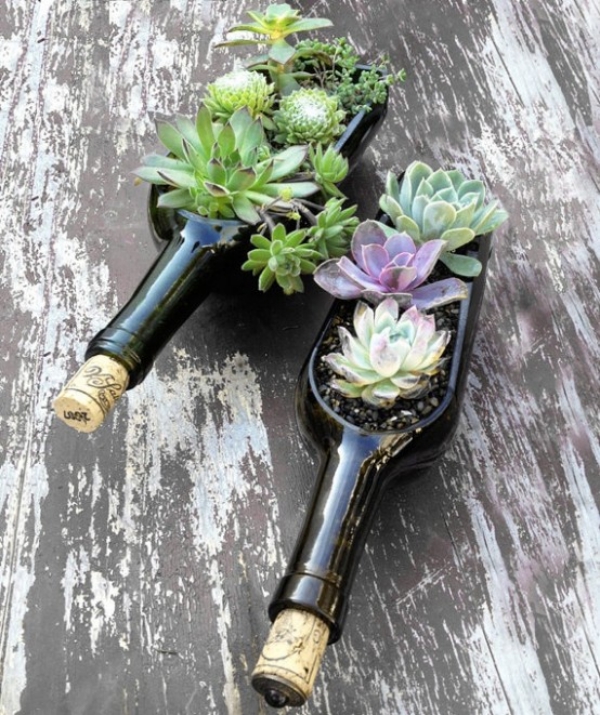 Unbelievable! She sighed and smiled as my sister in law visited my place this time and saw miraculous transformation made to my garden. Champagne bottle cut from its neck to base and filled with soil in its hollow portion thereby planting a few beautiful miniature floras.
Hanging Little Garden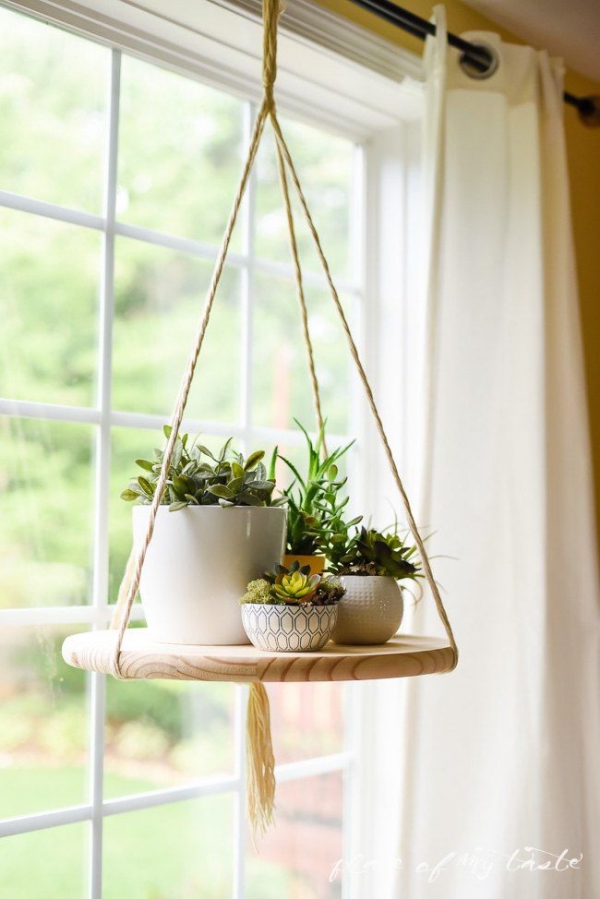 Wooden plate balanced with rope tied on several sides calculating the center of mass as to hang it up with little and Innovative Plant Pots ideas placed above it. Make sure you place plants like cactus that require less water as to avoid spoiling the place.
Wax box Plant Pots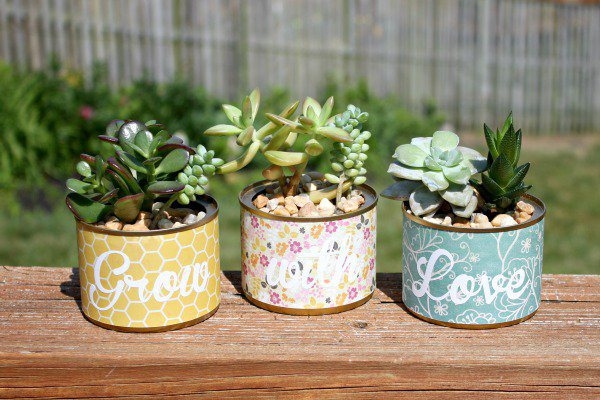 Ladies have such beautiful recreational creativity that makes this idea a must try and won't let any of your wax tin cans get wasted. Reusing the waste and making their best is what they aim at and win the race of making their garden incomparable ones. Simple plant shrubs on the wax boxes by simply painting the bottles that read special characters or text. You may also try out the thread work done using the wool giving it unique look.
Neon Dipped Plant Pots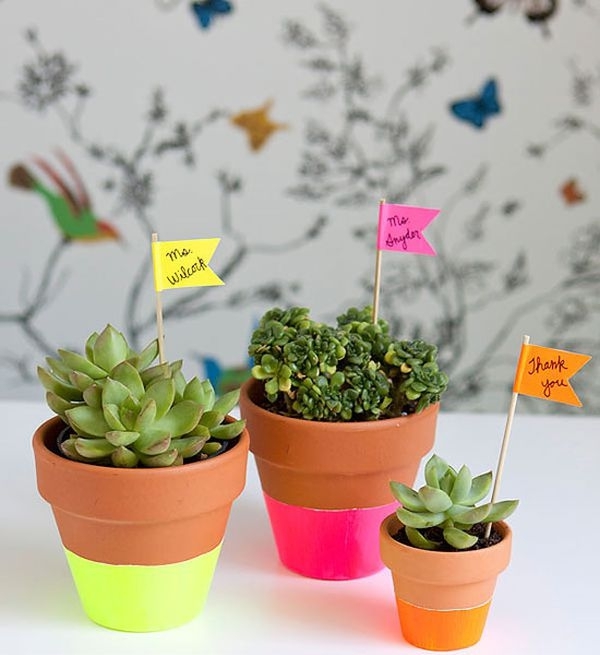 What wonders colors and do? It can turn anything looking boring much colorful and beautiful and livelier. Just paint the pots half with the vibrant neon inspired shades and you do own a creative garden with such Innovative Plant Pots ideas.
Tyres… Use Them for Good!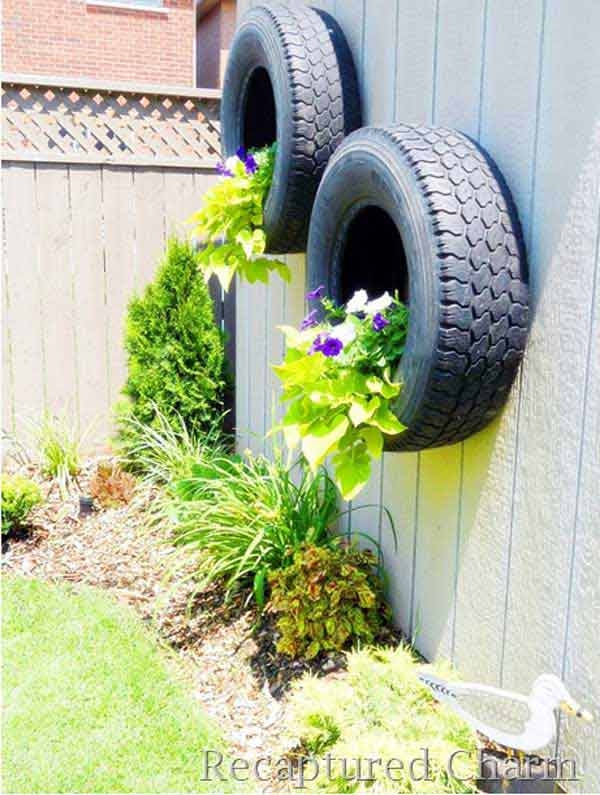 The hollow portion is for the soil to be filled and then plant seeds onto it waiting for it to blossom and grow under the sunshine. Pin it on the wall and voila! Terrarium ideas boosted with such innovative Plant Pots Ideas.
Pebbled Plant Pots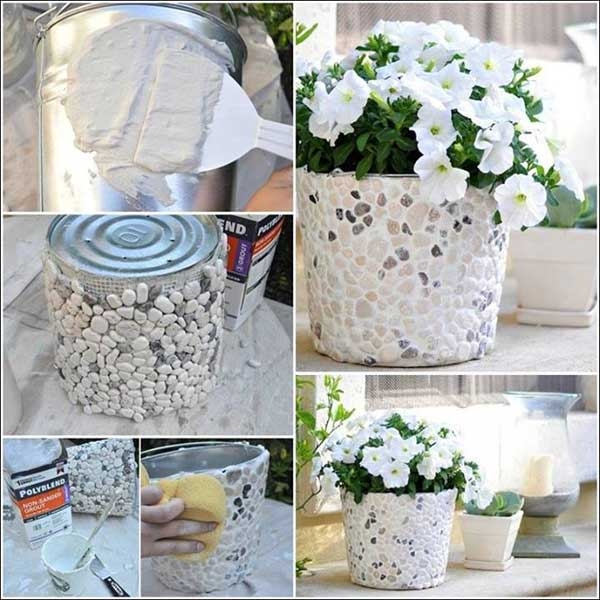 Use the flooring grout for permanent and perfectly finished plant pots. Take a normal pot and start applying grout mixture on all of its sides. It must be thick layer! Start sticking the pebbles then and after sticking it all over the plant pot start pressing them in. Now you would something to level up grout and pebbles as to make it look smooth and symmetrical.
COMMODE? REALLY?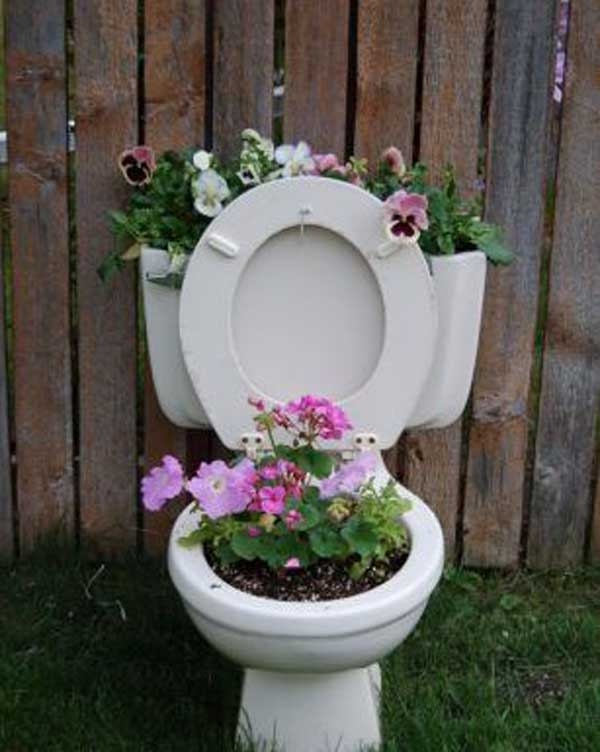 Who would have ever thought of such thoughtful idea to reuse the old commode in your garden? Insert the commode in the land and fill commode with soil growing the beautiful floral bushes.
Paint it All!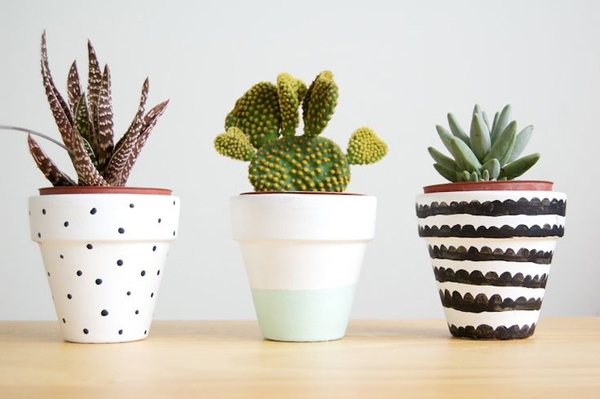 Kids' projects for tree plantation must be special and they must not miss their favorite art class as well. It clearly means that you need to find some amazing Innovative Plant Pots ideas with painting inspirations like this.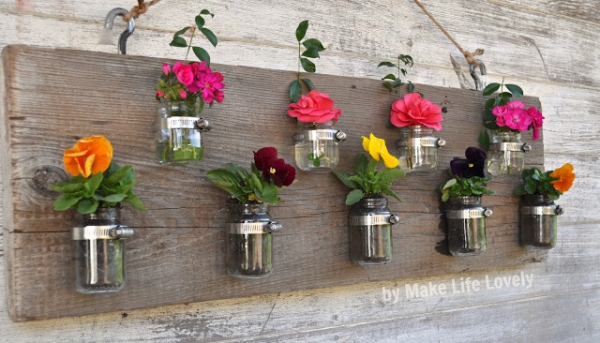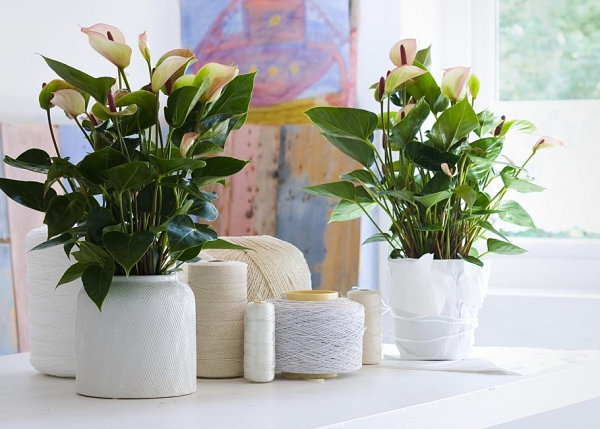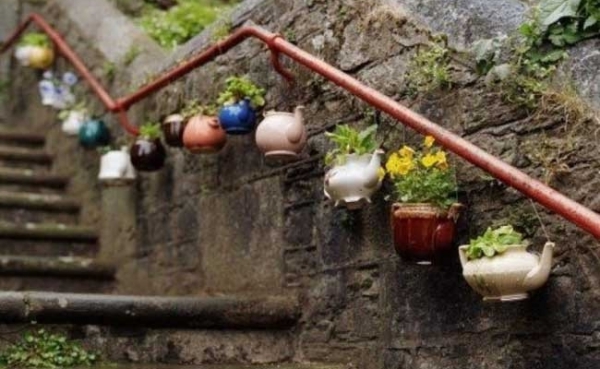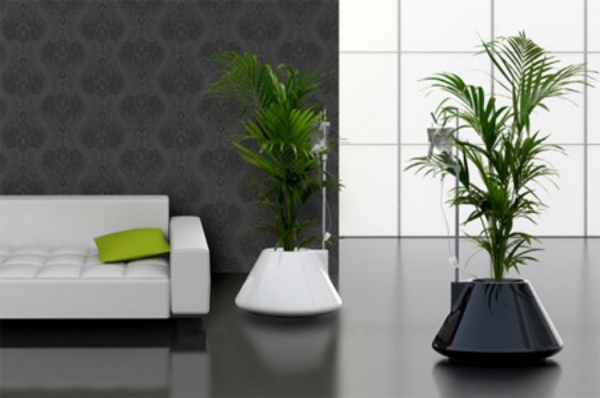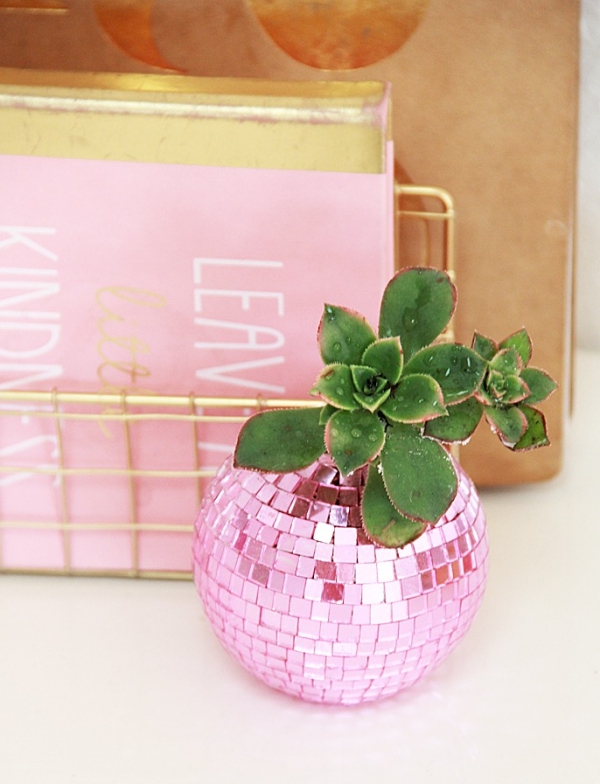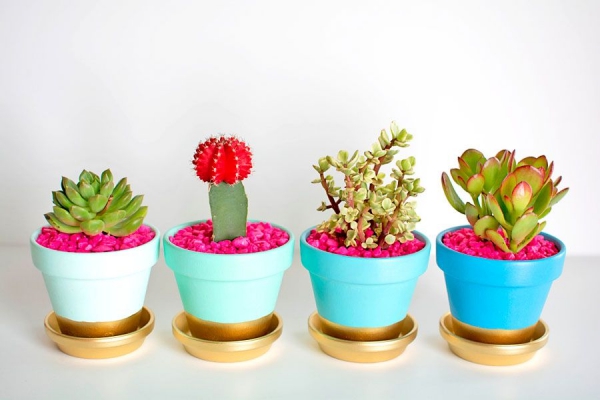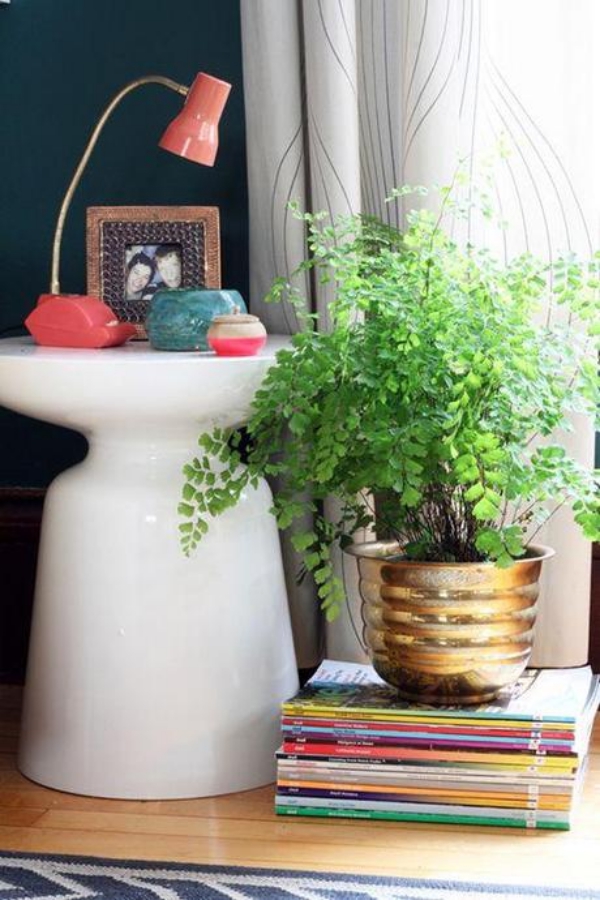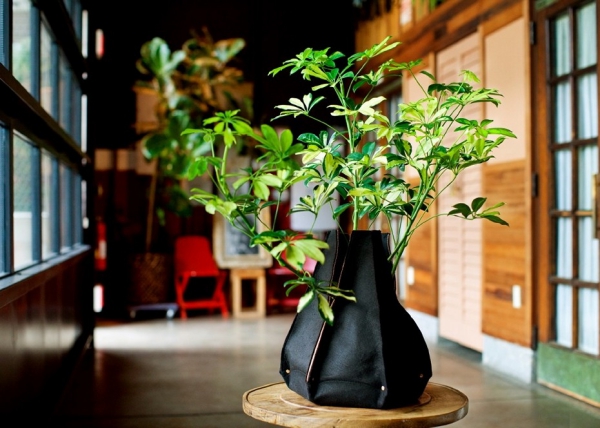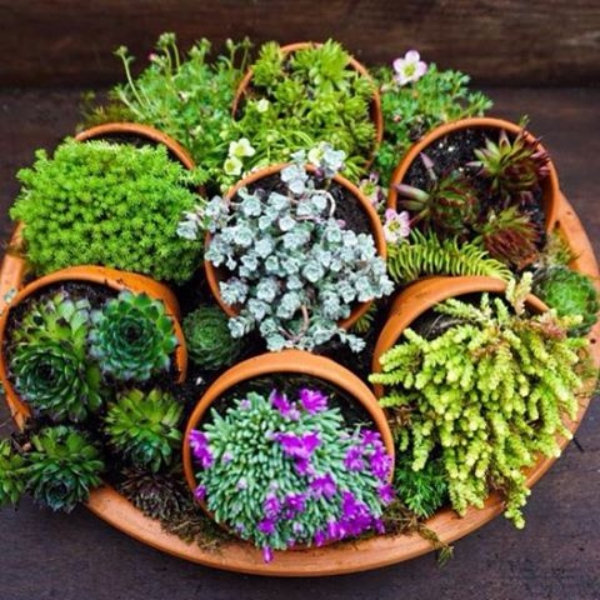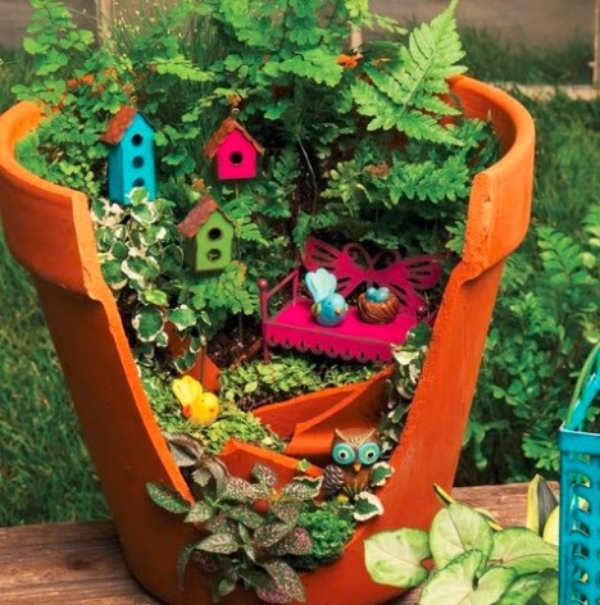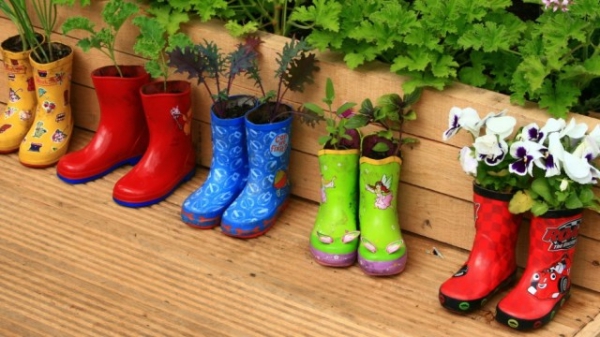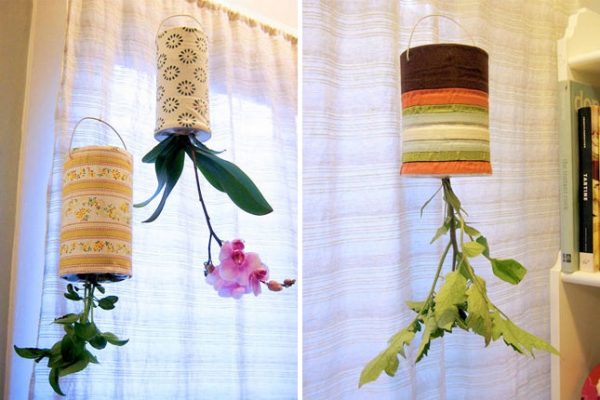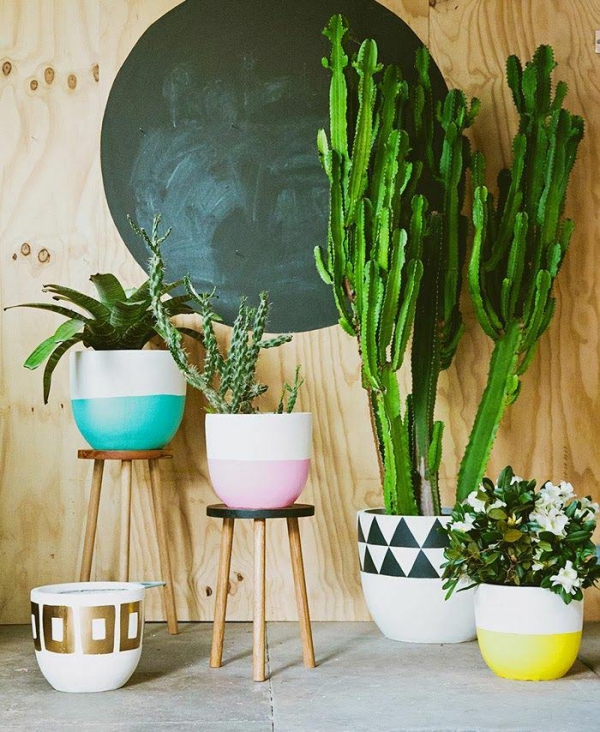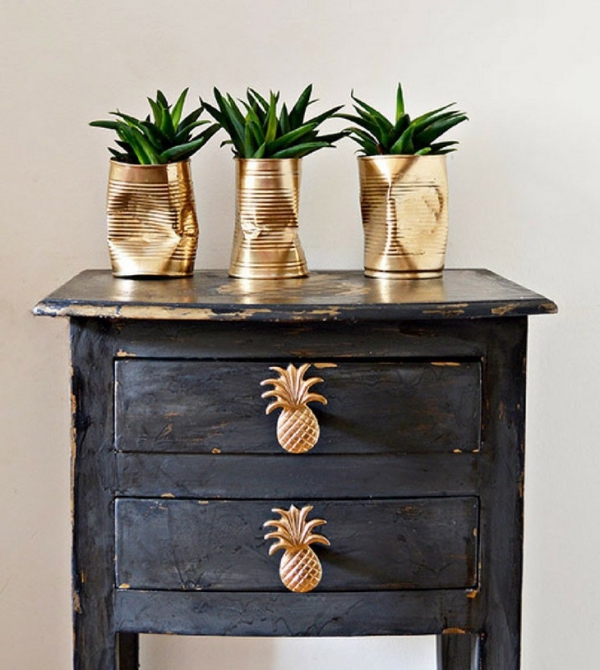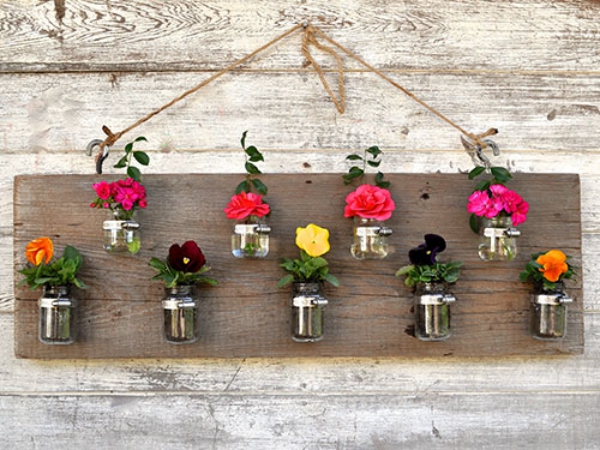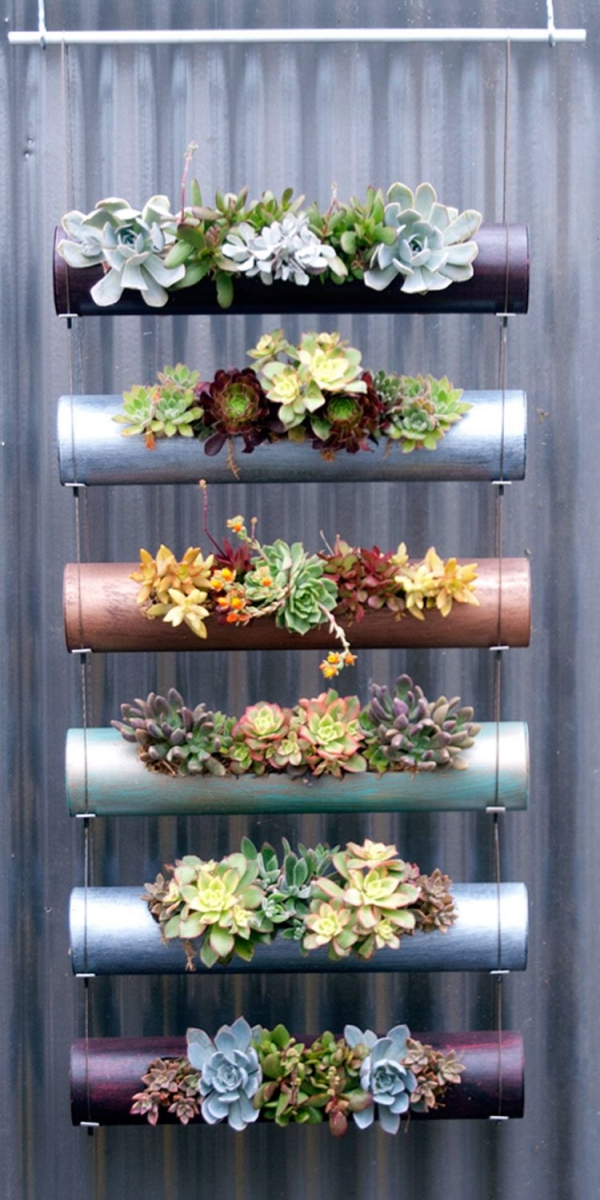 After all these 40 Innovative Plant Pots ideas, I don't think you will need any more inspirations or hunt expeditions to make your gardens unique. Though, these stone art for your gardens is a rocking one to try.