There is a sense of accomplishment in getting inked. After all, nothing quite beats the feeling of taking the pain of a machine drilling inside your body only to imprint a slice of your personality that you would love to flaunt! It would be interesting to know that Japanese people are really big on tattoos. No wonder, Japanese or rather the entire world admires the beauty of the tattoos done by skilled artists there.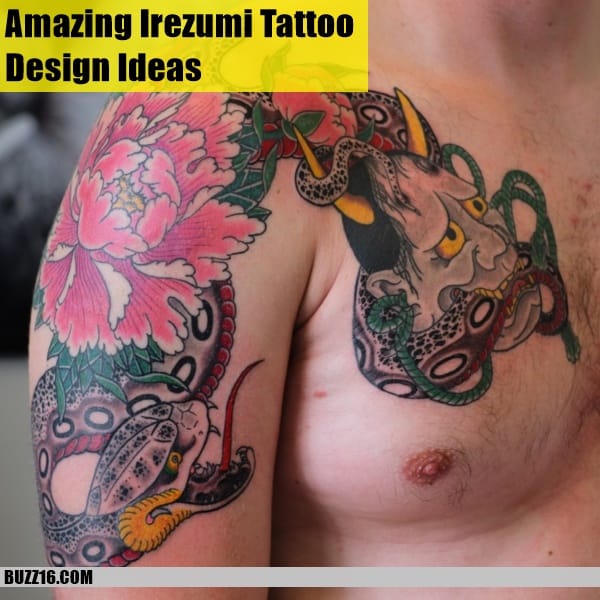 The simple reason for people making a beeline to sport a Japanese tattoo is because of the classic simplicity that their Kanji characters are known to have. It is amazing the way they speak so much for themselves yet within a little space.For girls if you love to show your tattoos designs then you must try some sexy neck tattoos designs ideas.
Amazing Irezumi Tattoo Design Ideas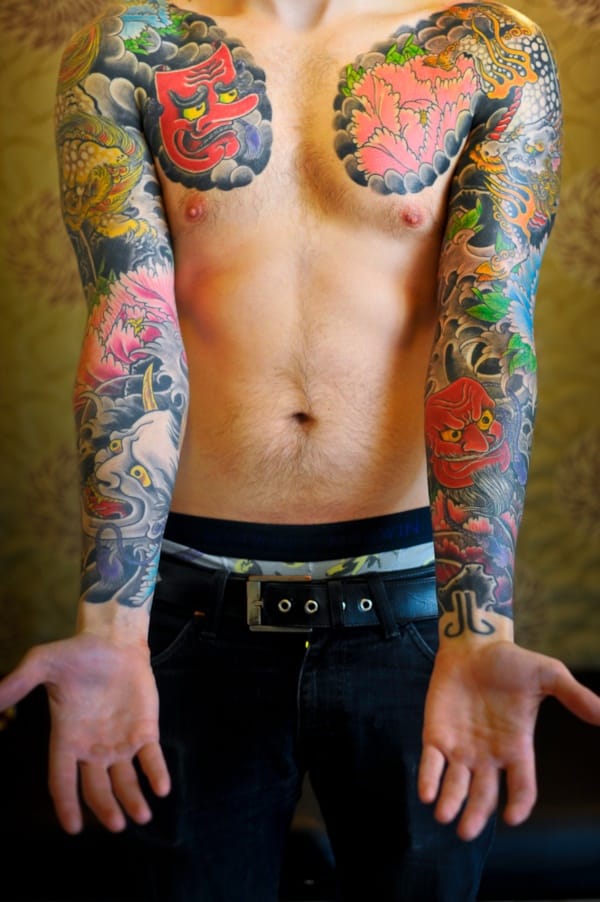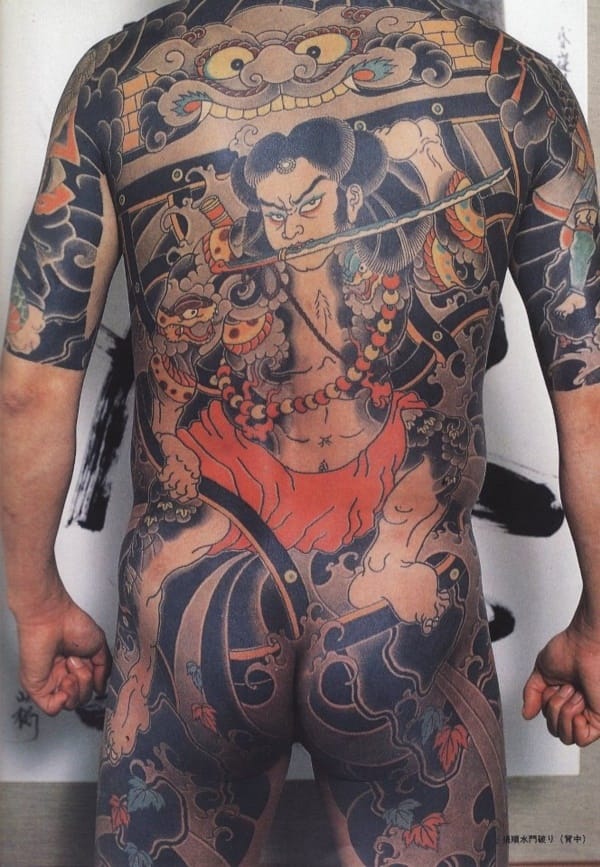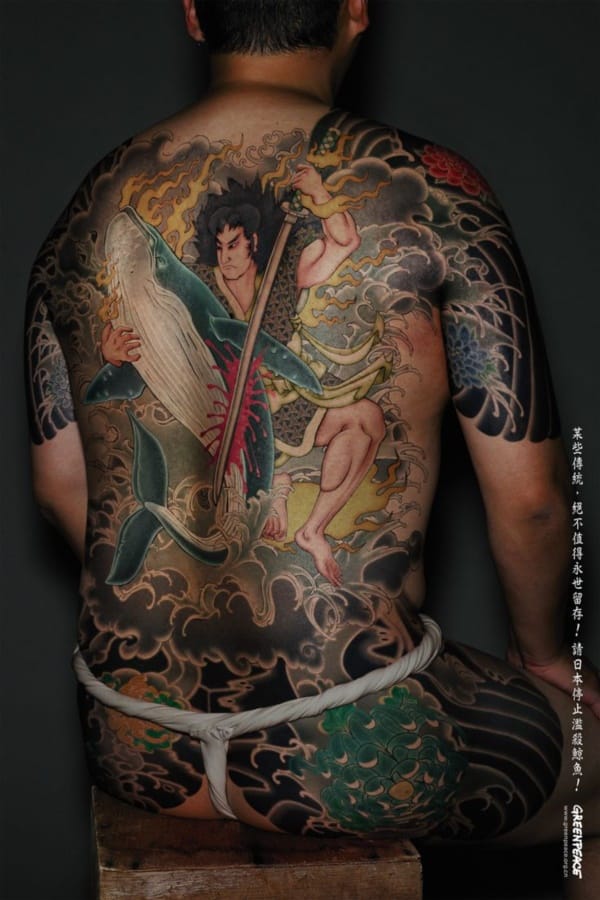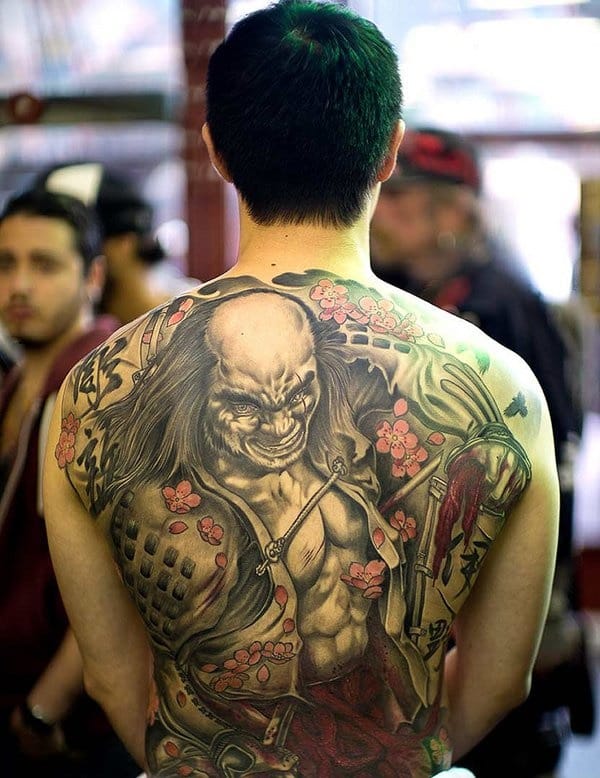 The sensation called Irezumi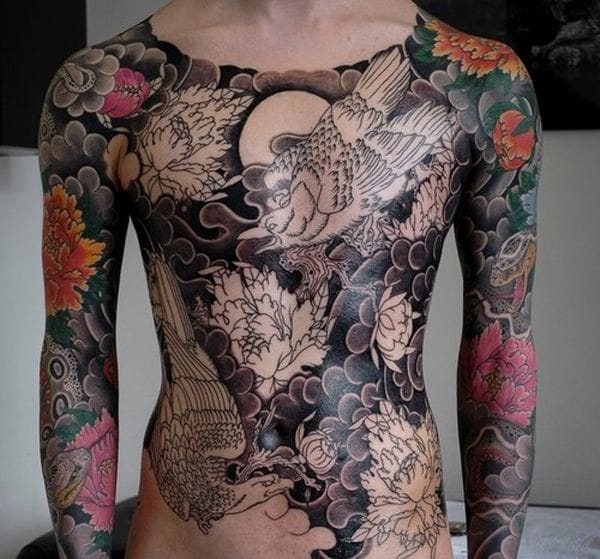 Aside the calligraphic Kanji characters, plenty of animals, nature-oriented or spiritual elements and images are flaunted by many who take an avid interest in Japanese tattoos. In fact, some people love to combine these characters in a way that speaks of emotions, thoughts and expressions. One of the most renowned forms is Irezumi tattoo design. A traditional art of tattooing, the Irezumi pattern employs dragons, beasts, koi or various other common symbols characteristic of Japanese culture and lifestyle.
A sneak peek into history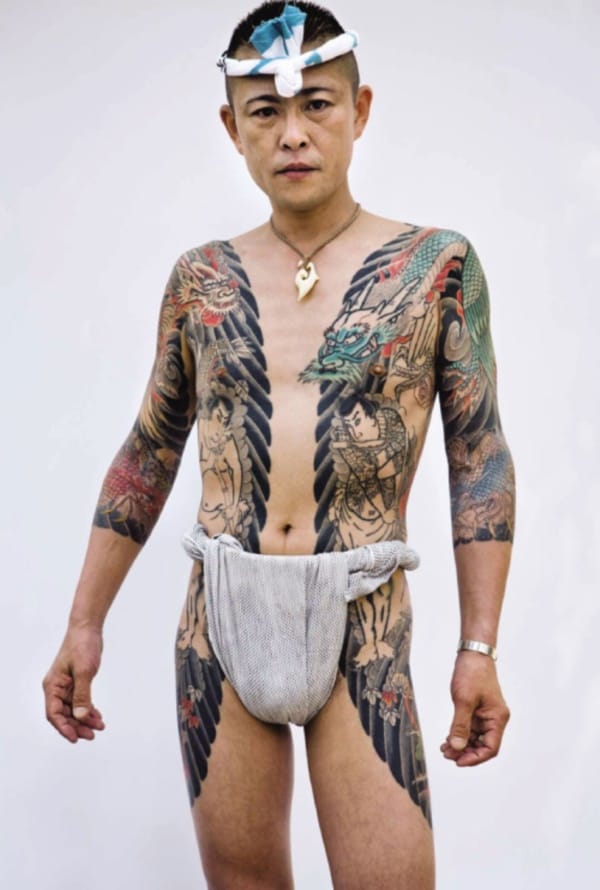 To go back in time, Japanese people related to a known character called 'Shishin' or 'Nine Tattooed Dragon' that had full-body tattoos. This gradually became so popular that most residents of the country sported tattoo ornate designs (irezumi) including common images of leaves, flowers, mythical creatures, traditional gods, famed heroic figures or other aspects from popular tales. This trend continued till the mid-nineteenth century when Emperor Meiji had to exert force and stop a so-called unscrupulous practice by Westerners, whose influence was considered inappropriate. However, 'horis' or tattoo artists in Japan had already taken the necessary training by then and perfected their skills on sailors and merchants from America.
Officially, Irezumi was not allowed in Japan, so only a handful of entertainers, laborers, artisans and strangely, criminals carried them off well. Later, 'yazukas', notable for organized underground gang activities in Japan became the chief holders for this type of tattoos in Japan.Look more sexy and appealing in shorts with sexy and cools thigh tattoos designs for girls.
Factors associated with Irezumi tattooing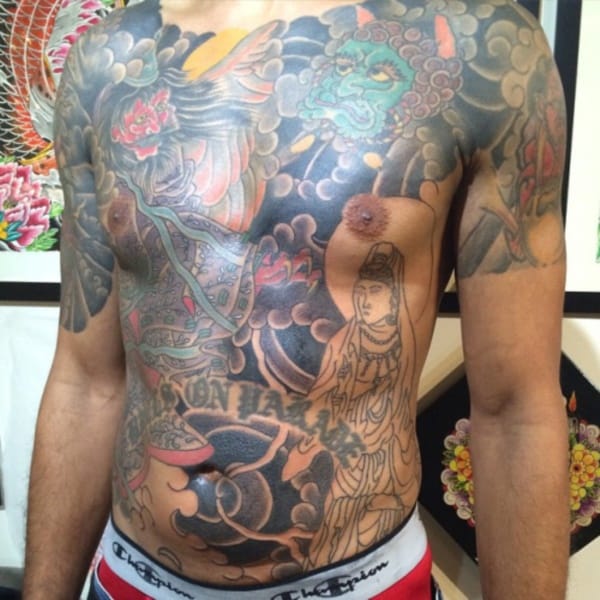 Today, not many Irezumi artists can be found in Tokyo, largely because it requires tremendous mastery over this difficult and 'despised' art form. Also the fact it is looked down upon with contempt, Irezumi did not flourish much. Quite painful, expensive and time-consuming, traditional body suits (including chest, upper kegs, back and arms) can actually mean spending no less than five years of weekly visits to give a complete shape. The costs naturally pile up and most people back out citing reasons of that, least realizing half-done tattoos as these can look awful! If compared with western tattooing, there is a lot of formality attached to this one.
Process of Irezumi tattooing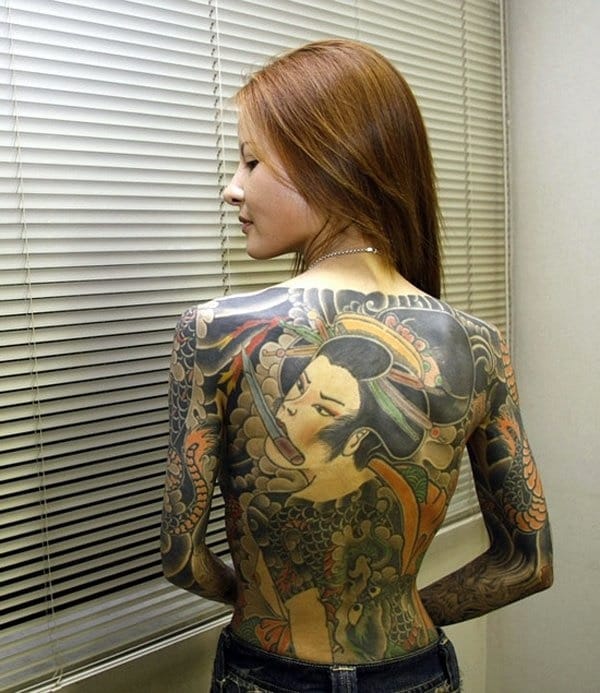 Regardless of the kind of tattoo you wish to sport, discussing with your tattoo artist is always recommended. To an extent, customers can exercise their choice and artists generally do what they are requested. However, in Irezumi, traditional artists go back and forth and have long sessions of discussion with their clients so as to give it a final shape and also refuse to offer service, if they find it necessary. The process is highly complex and involves the use of wooden handles, metal needles joined via silk thread instead of electric guns.
Basically, the development of the art was the progression of woodblock prints. Artists working on these were naturally calked woodblock artists, who were mavericks in the application of tools as mentioned earlier in creating these prints.  Alongside the implements, there is a unique ink called 'Nara ink' or 'Nara black', that tends to turn bluish-green under the skin only to help get the true look of the tattoo.
Common designs in Irezumi
The art of combining several symbols together and also having a true knowledge about the meaning of each determines the essence of the tattoo piece as much of the tattoo specialist. Few common ones that are used in this tattoo form are: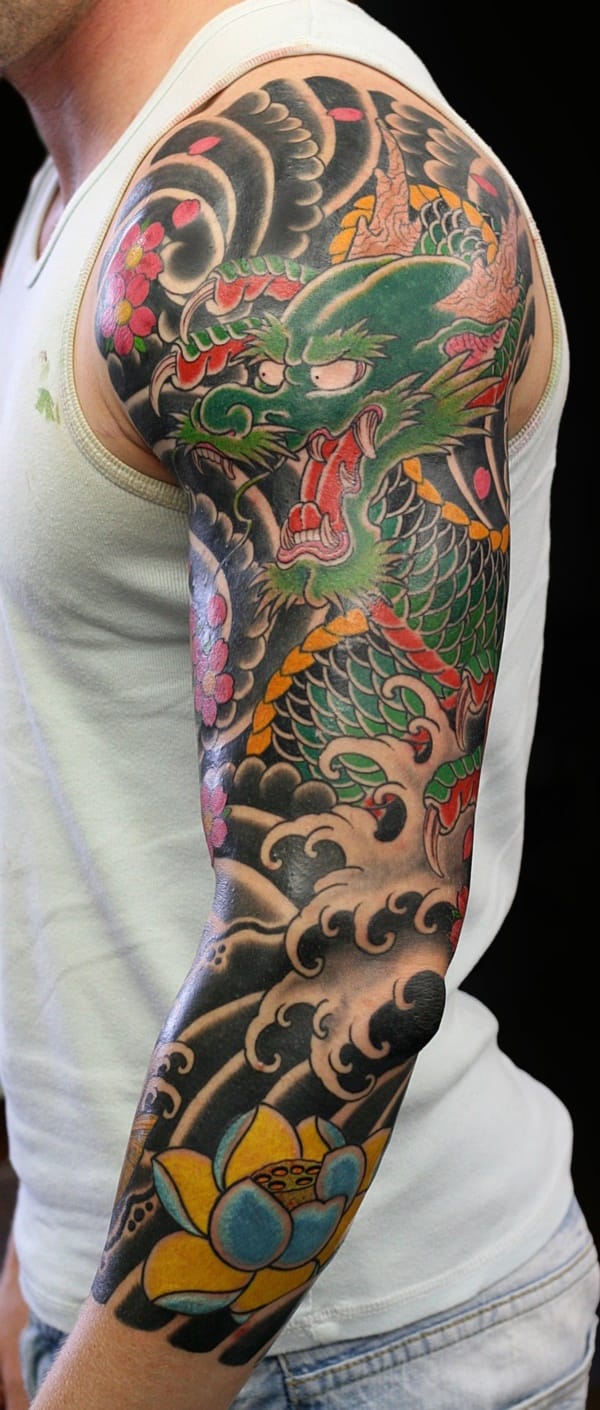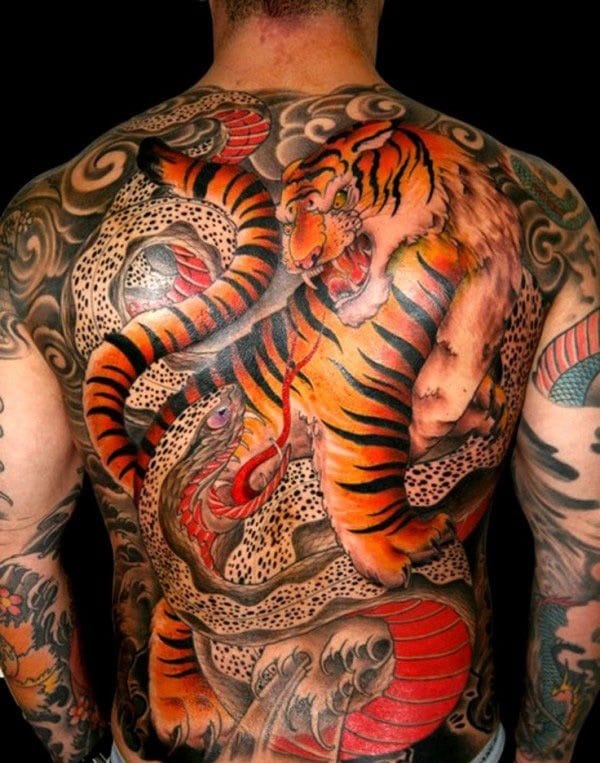 Oni (Demon)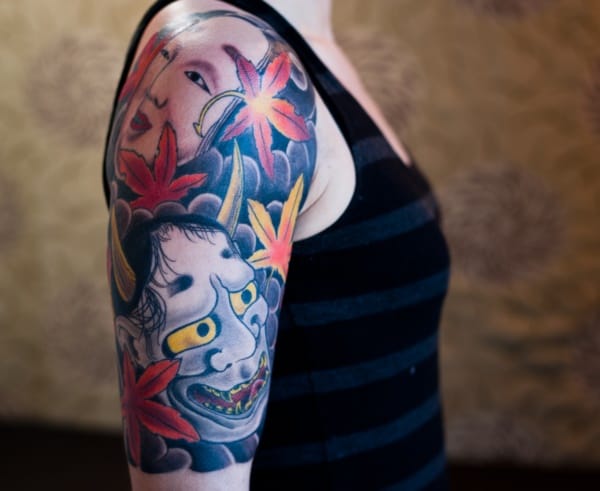 Hou-ou (Phoenix)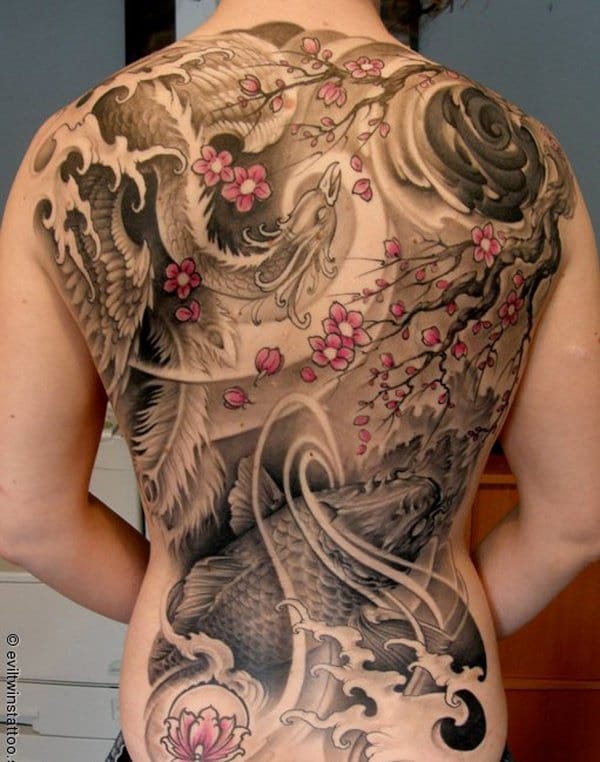 Koi (Carp)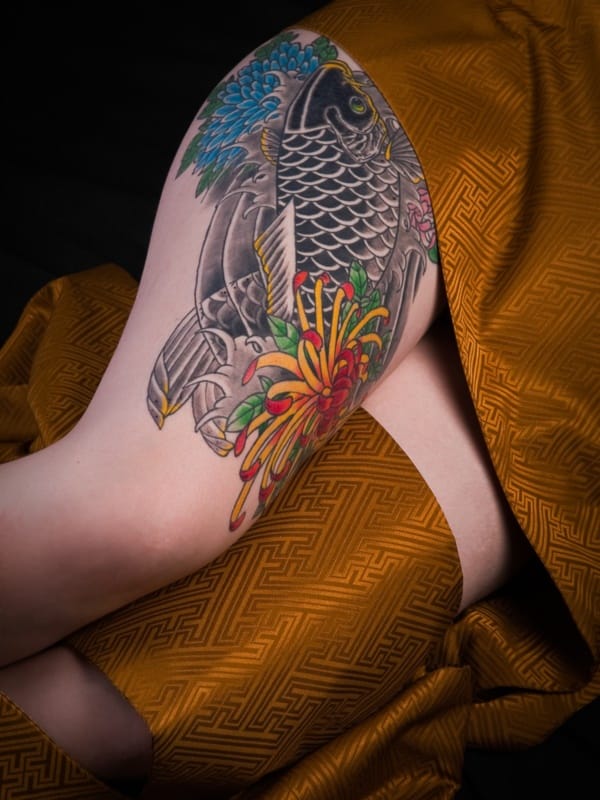 Karashishi (Fu dog/Lion dog)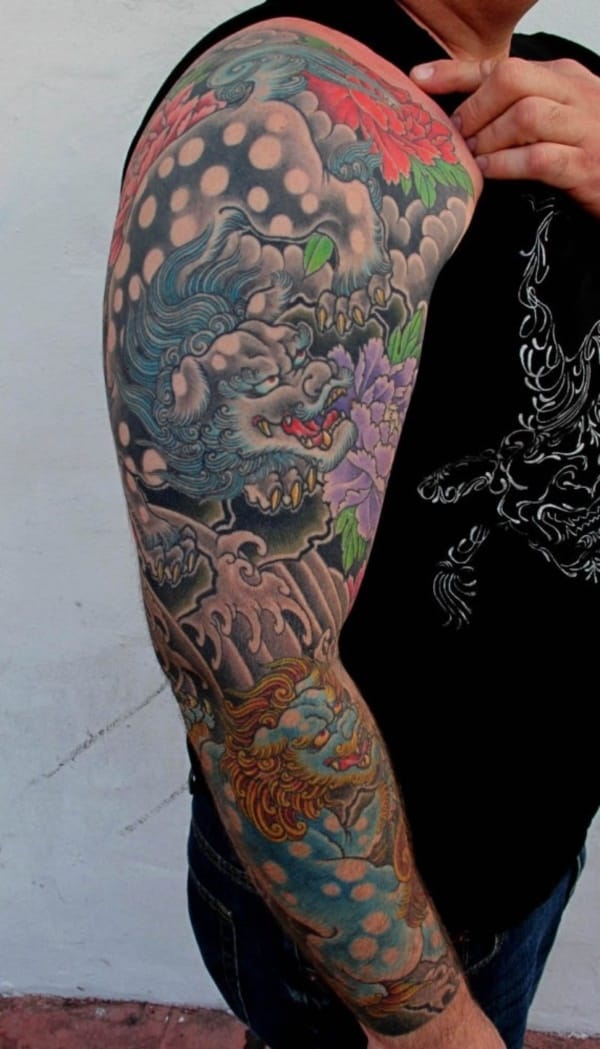 Zugaikotsu (Skull)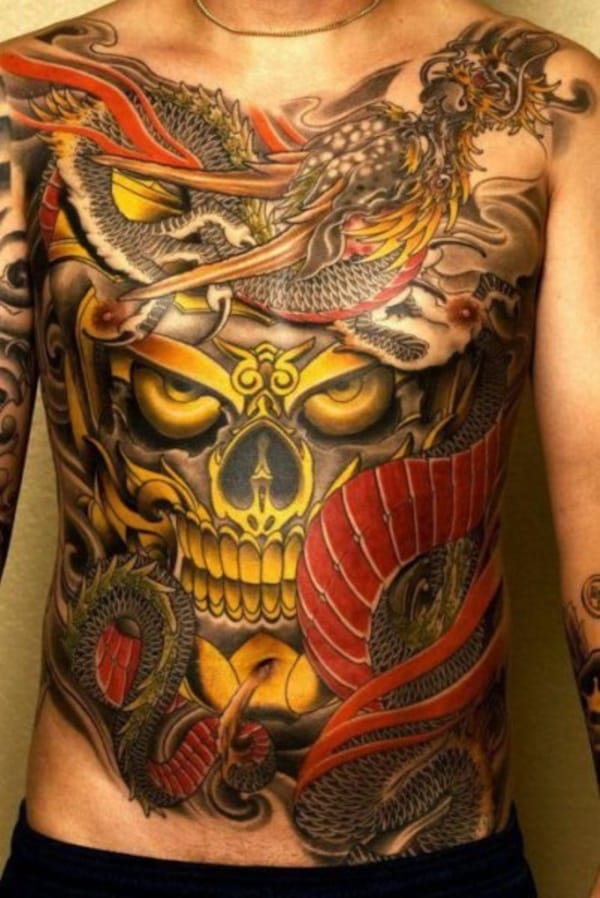 Current position of Irezumi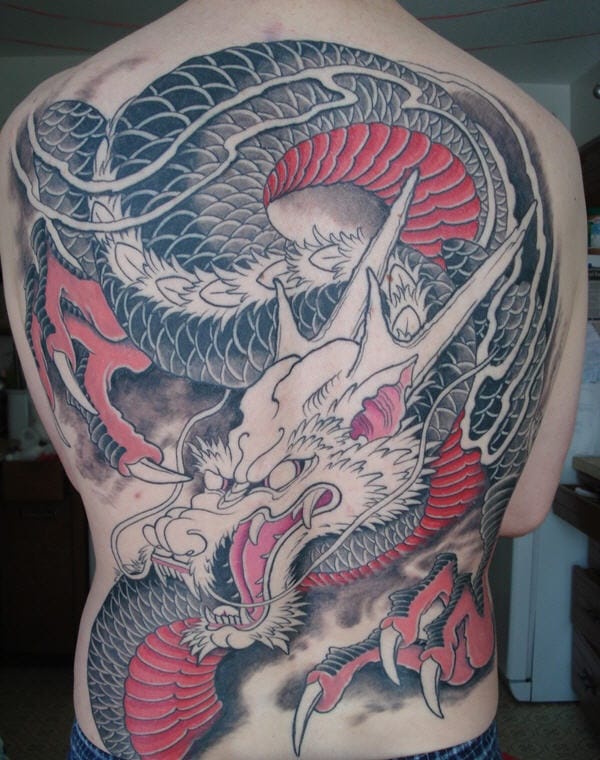 Despite majority of modern tattoos being dine using needle guns, Irezumi has retained its traditional form. There are specialist tattooists even to this day having extensive knowledge on Irezumi tattoo ideas. Though it is still a debatable issue when it comes to sporting, yet youths somehow feel great in choosing full-bodied tattoos that were once associated with low caste people and hard-core criminals.  The craze is more among women who often flaunt intricate tattoo designs as these on their arms, ankles, back, nape or hips. In Japan, the stigma centering on this tattoo is still prevalent even when it is regarded great as an art form.
The above mentioned designs make for some amazing Irezumi tattoo design ideas. However, artists can always juxtapose designs as per their choice.