The life of bachelors living away from their families to carry on with the jobs or studies at some other place isn't easy as it appears. The busy schedule taking toll of their health is worrying every mom on the earth! But with these oh so Yummy ‌Instant Recipes for Bachelors Running Late for Work you are going to love yourself for being able to prepare delicious dishes.
No food, no energy, no work, no money and no life! Throwing this "no" away from each of these is in your and only your hand. Being bachelor doesn't mean eating tasteless junk and fatal food from roadside. Being bachelor may surely mean learning to cook as to impress your gonna-be wife and also giving your mother some rest by keeping her away from kitchen.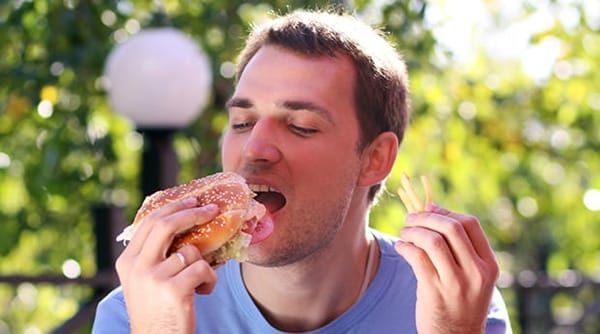 Yummy Instant Recipes for Bachelors Running Late for Work
Mouth-watering Chocolate Cake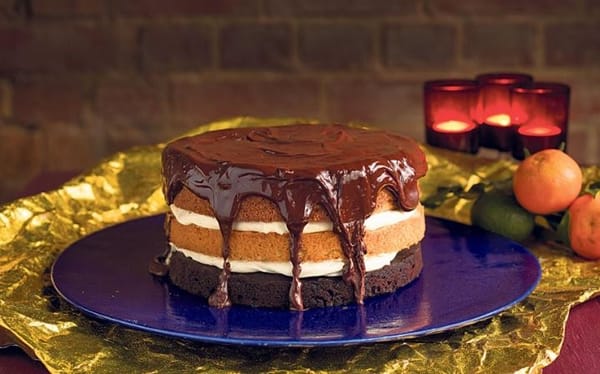 Flour, sugar, cocoa, an egg, choco chips along with some milk and oil is what you must have on your kitchen ingredient table. Peppermint and cinnamon or some splash for flavoring ain't a bad idea though! Simply keep on adding every ingredient one by one and mix them well to get a paste. Keeping it inside the microwave of 1000w for 3 minutes will give you this mouth-watering chocolate cake. Cake – Wonderful creation with egg!
Yummy Bread Pudding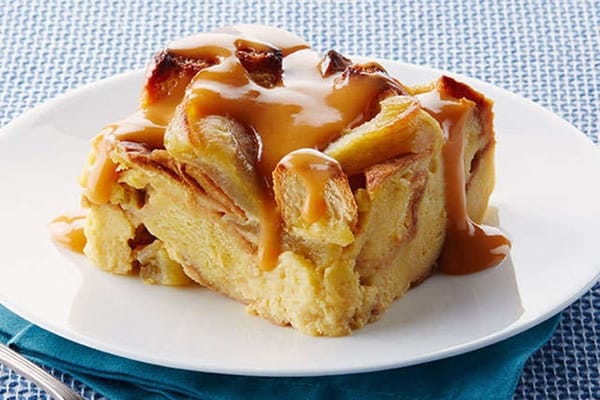 Tearing up the bread is the first step of this yummy ‌Instant Recipes for Bachelors Running Late for Work. Mix up all other ingredients including egg, sugar with yoghurt and butter with the torn out pieces of bread. Putting it inside the microwave for just 3 minutes will give this lip-smacking bread pudding ready for breakfast.
Scrumptious Pie is waiting!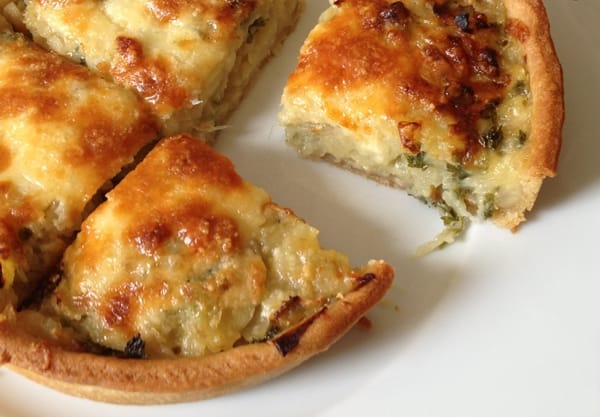 Premade pie crust is to be made with gram flour frying the filling on adjacent fuel gas. By the time your pie crust is ready, you filling will be ready as well. Just fill half of the pie crust with the filling and seal the edges up. Frying them up will give you this scrumptious pie ready to eat and leave for the job. Serving them with sauce tastes amazing. Or if you have extra time, you may make chilly sauce mixed with Pudina.
Bruschetta Food!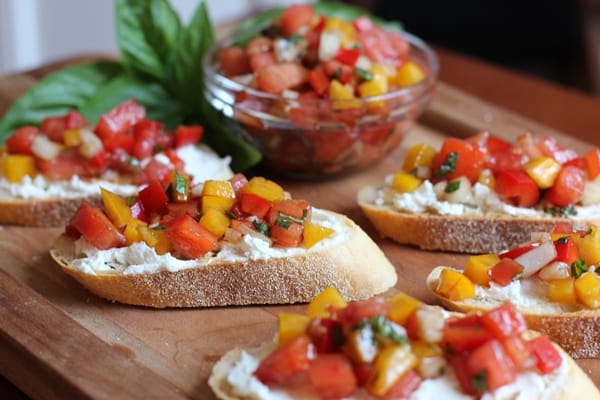 Veggies including tomatoes, beefsteak or anything season special along with onion, garlic and basil is to be chopped. The royal Italian Bruschetta dish has its bread toasted over coal and rubbed with garlic. Damping with olive oil and chopping up the veggies completes up the major task. In the end, serve the dish by piling up the veggies mixed with olive oil and pepper. For extra taste, you must take half hour and keep it in refrigerator.
Salsa Fresca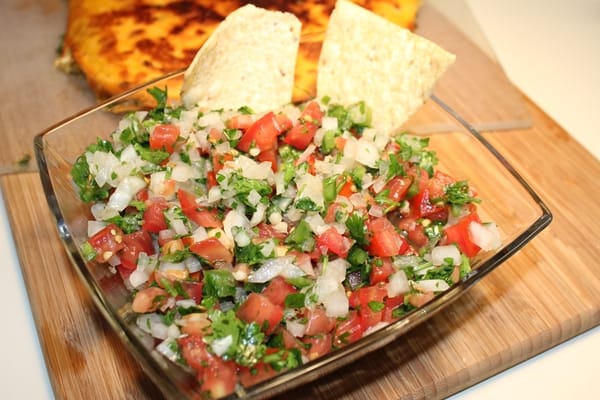 Also known as Pico de Gallo made with tomatoes and green onions and cilantros. Adding up garlic with bacon and peppers and corn will give you yummy ‌Instant Recipes for Bachelors Running Late for Work. Mixing all of these and relishing the tasty dish with tortillas chips and guacamole feels just home to a bachelor.
Fresh Guacamole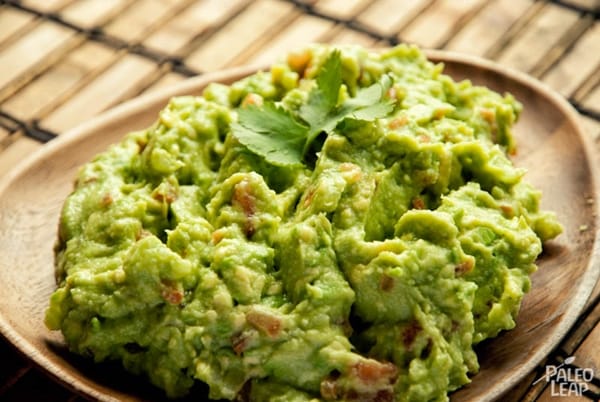 All you are going to require is ripe avocados, red onions, garlic, and bunch of cilantro, lime and pepper. You may also add chilly green pepper for a hot spicy taste. Get your hand off with knife by chopping and mincing every ingredient as per the amount needed. Use that spatula spoon top mix everything like soul in the body. The correct amount of lime will be needed before putting it into refrigerator. Enjoy this fresh guacamole with chips instantly fried. Or treating it as a sausage with any dish also tastes great.
Roasted Chicken Breast with White Beans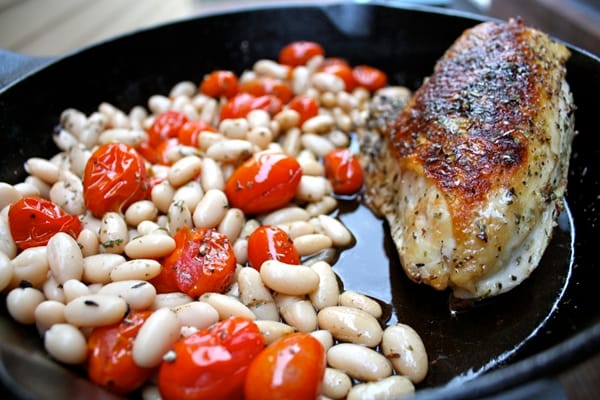 Heating up the oven at 425ºF will roast up the chicken breast and give you a crispy one. Add chicken breast after oil starts to smoke for much crispier skin. Flipping up the chicken after 3 minutes, add tomatoes and white beans to the pan thereby flavoring them with kosher salt. The dish touches your tongue after putting the chicken breast in the oven for 15 minutes at 160 ºF.
Shrimp and Chorizo Paella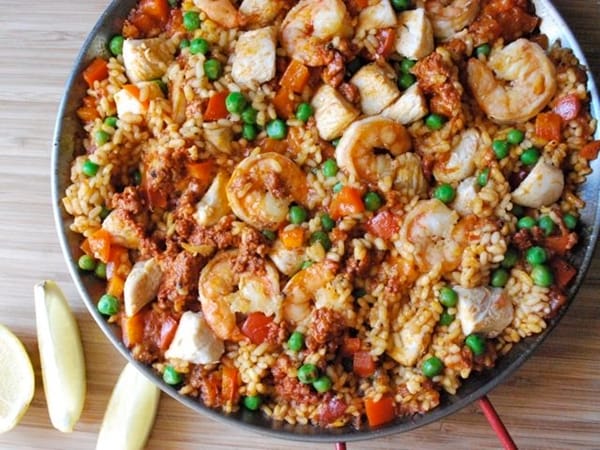 Roasting chorizo in the frying pan over the stove for 3 minutes thereby putting it on the paper napkin to drain off the extra oil is the beginning step. Next, add some oil to get heated in the skillet thereby putting the onion and ready rice to heat'em up. Let it cook for 15 minutes after you add tomatoes to the pan. Don't forget to add the shrimp, peas and chorizo to the pan in last 5 minutes. Trust me, these yummy ‌Instant Recipes for Bachelors Running Late for Work will make your mommy happy for sure.
Pork Chops with Mixed Roasted Veggies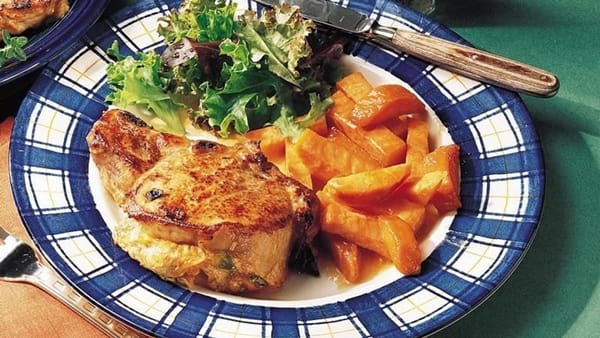 Mix yellow squash, zucchini, pepper and onion with olive oil and balsamic vinegar in a bowl flavoring with salt. Add up pork chop and sear into the pan containing smoking oil. Roasting it for 15 minutes, you are allowed to add on the veggies. Roast them until they become slightly brown. You may add Italian sauce or chilly ones for extra scrumptiousness.
Pita Nachos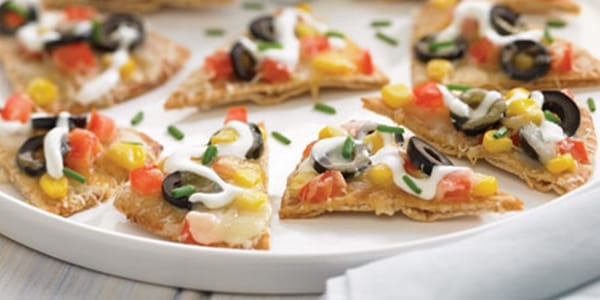 Cut the round pitas into wedges thereby putting the sauce over it after you end up broiling it until it becomes yellowish golden. Grated cheddar is sprinkled over them along with salsa. Adding barbeque is your choice, though! Let the cheese melt before topping the wedges up with sliced scallions. You may heat these again by putting another layer of cheese and make it yummier.
Cooking isn't that tough as it seems to be! And doesn't love impressing their girlfriends with oh-so-tasty junkies. Life will be different now! No eating bad junks, no eating medicines for stomach infections, no falling ill and no getting late for work cause of kitchen! Any of these ain't gonna happen anymore; trust me.