You don't have to give a damn about the world when you wish to try a new fashion. But the story is a bit different when it is about the office. You cannot look hotter more than you look decent while at work. And skirts are one such outfit which can look decent and hot, both, at the same time just by the way you dress it. Office Inspired Striped Skirt Outfits is a perfect blend of street style with the professional fashions. Your wardrobe never goes monotonous when you have these classic pieces in it. Wear the Wow girl!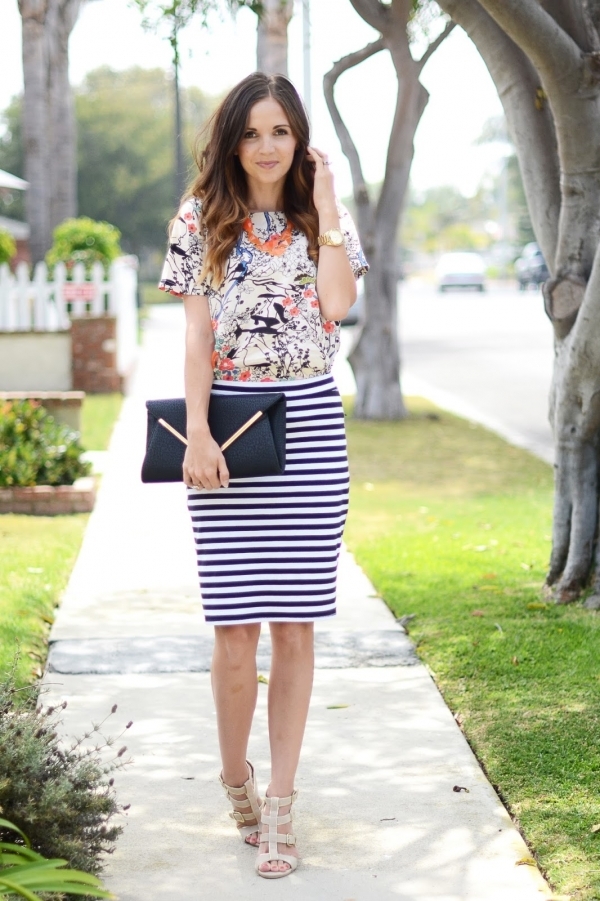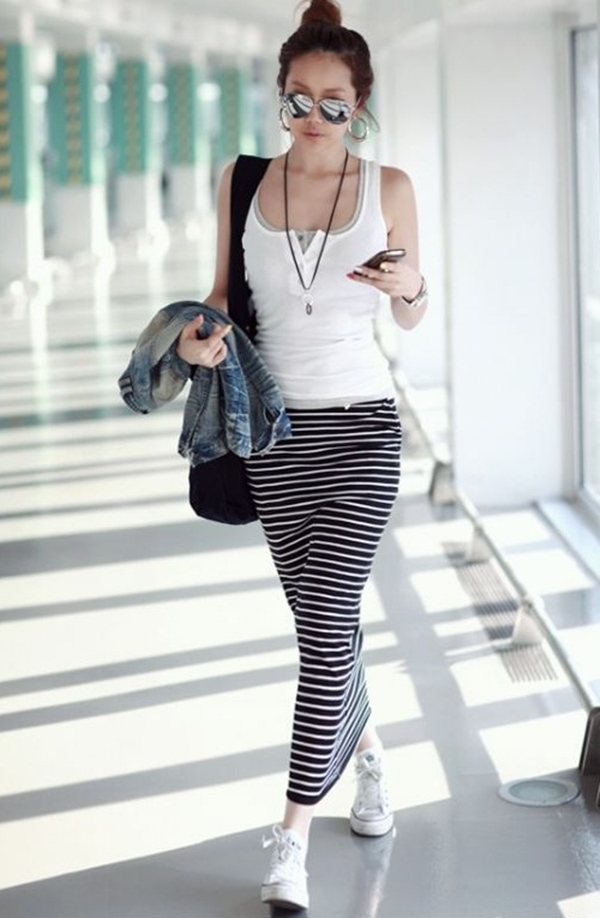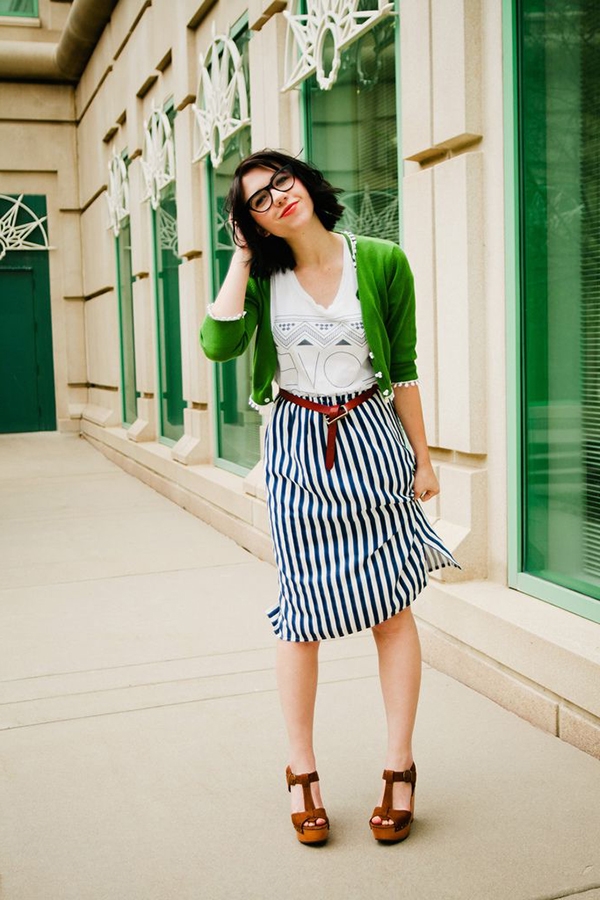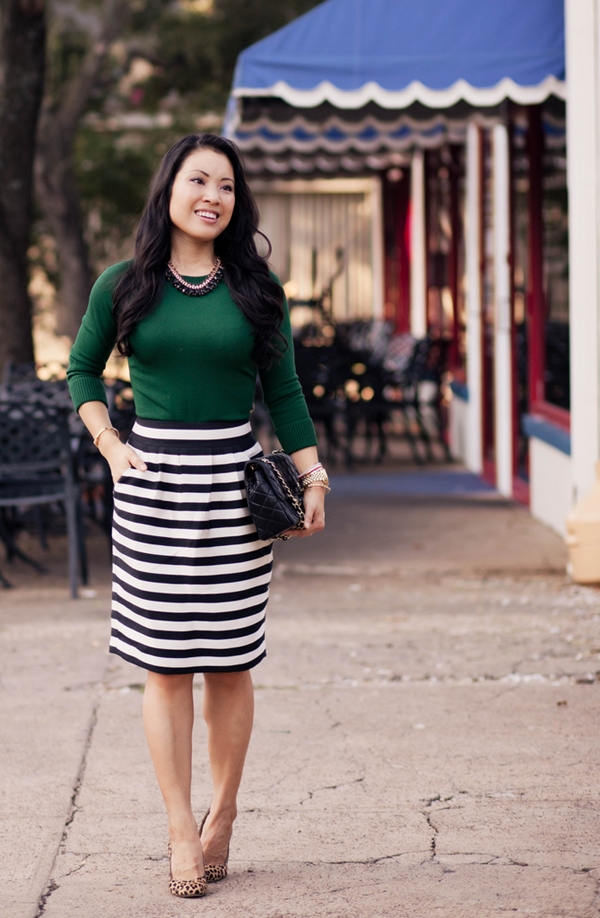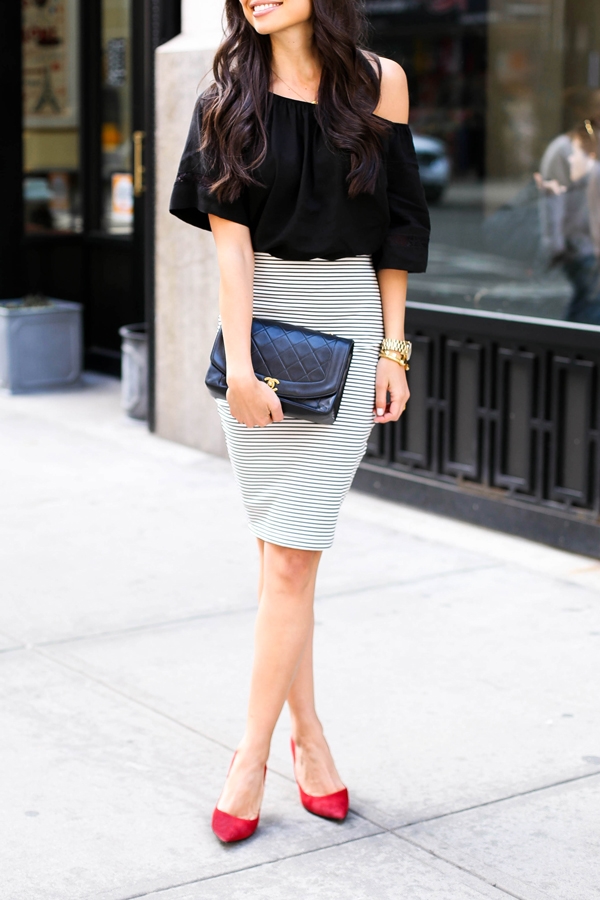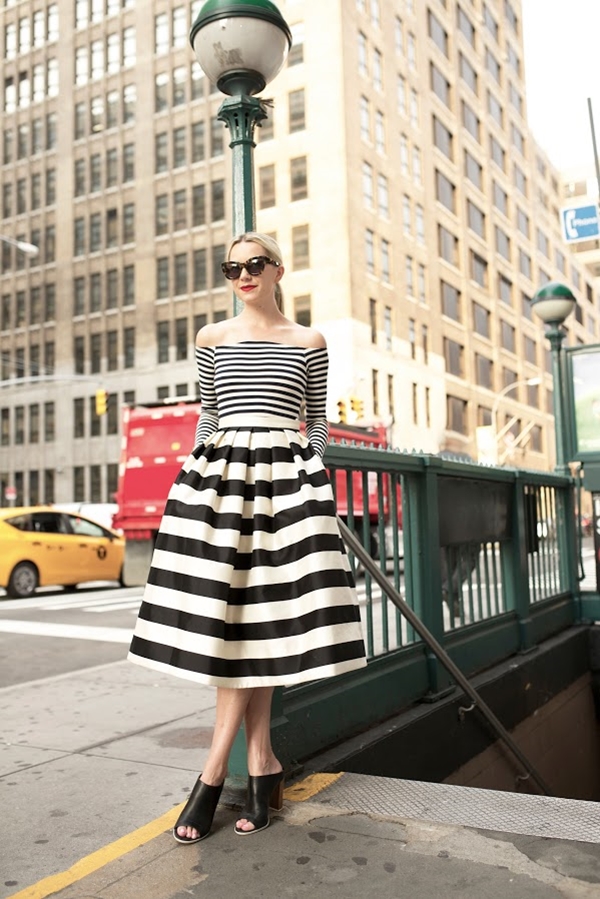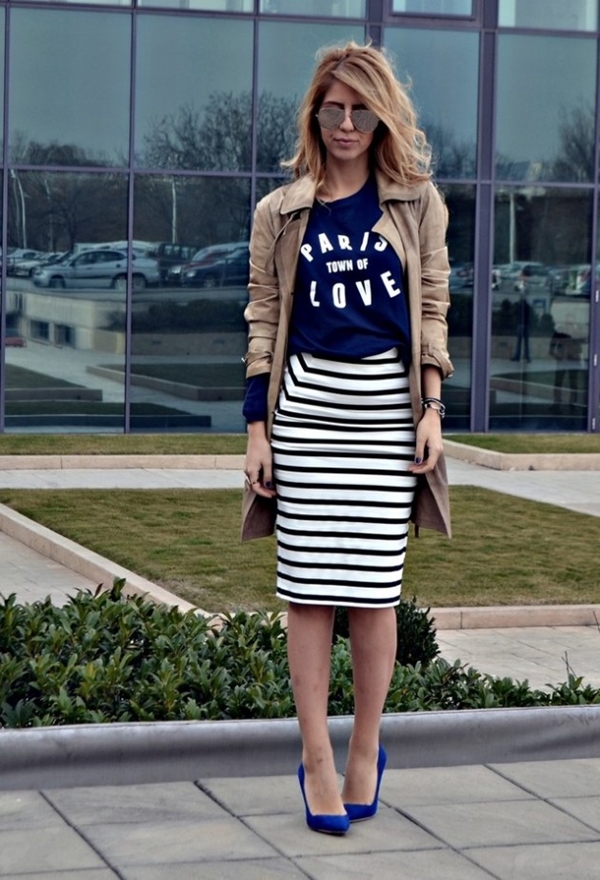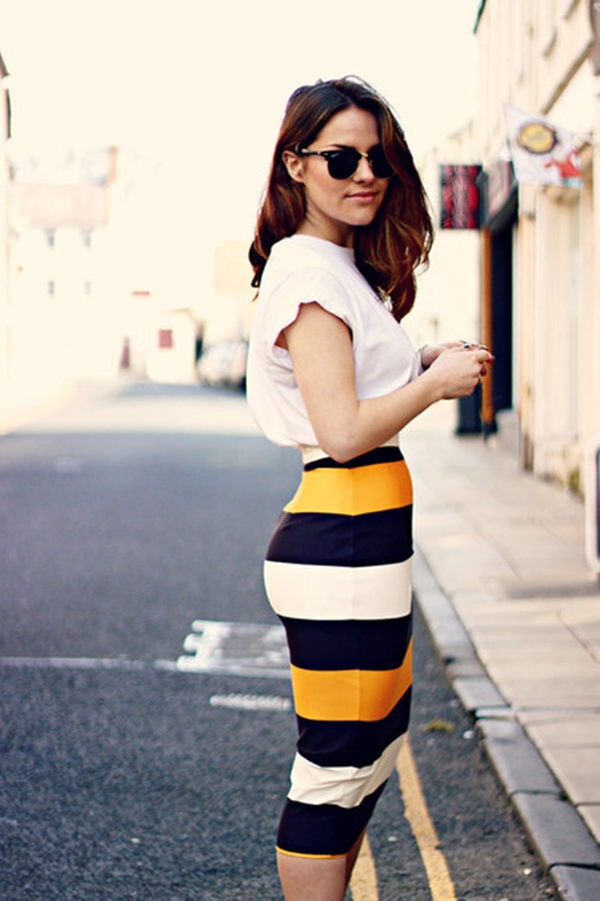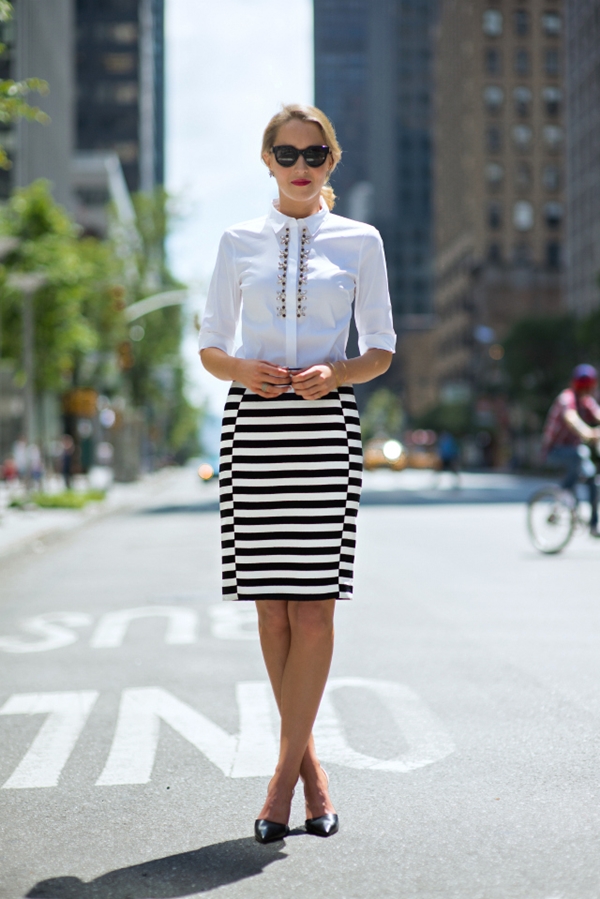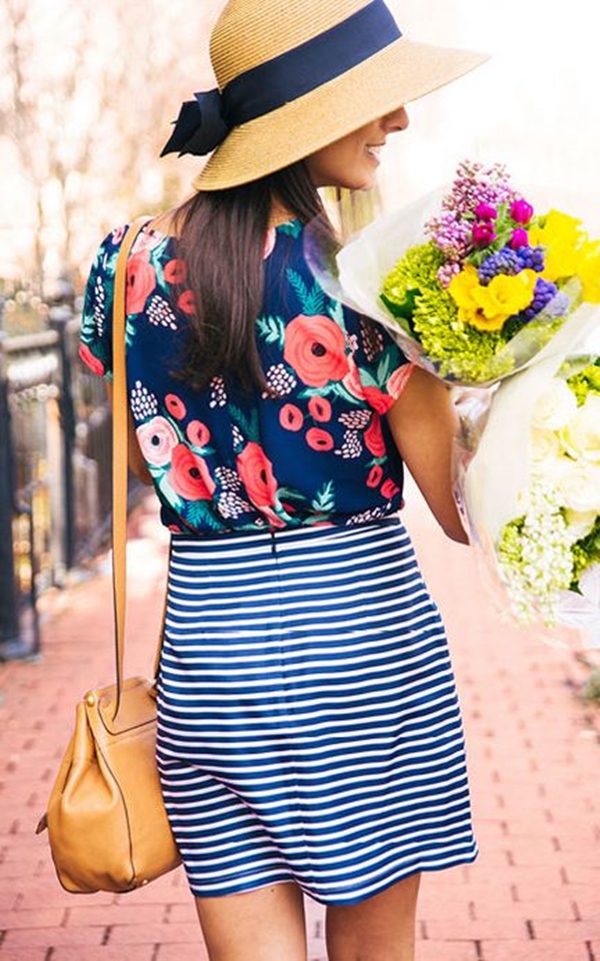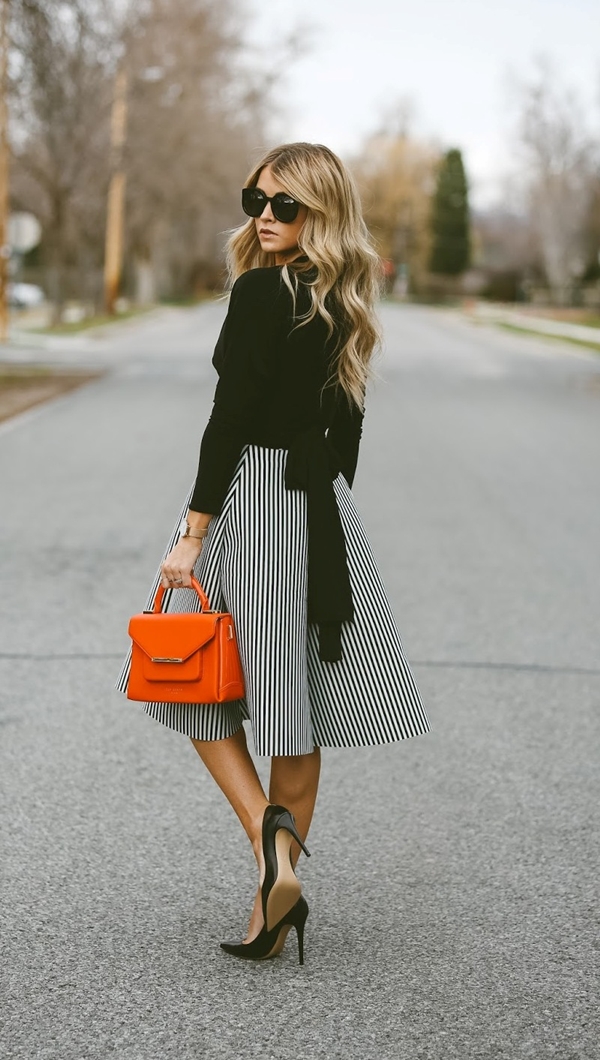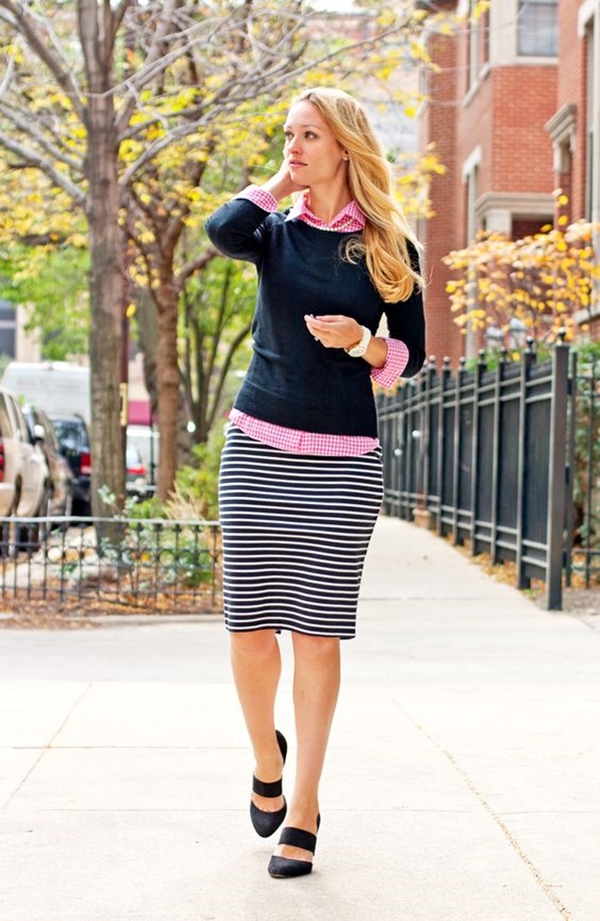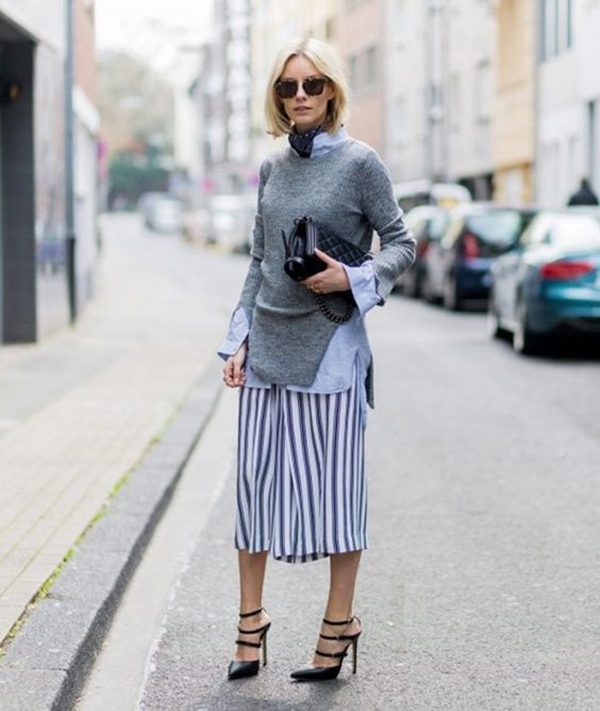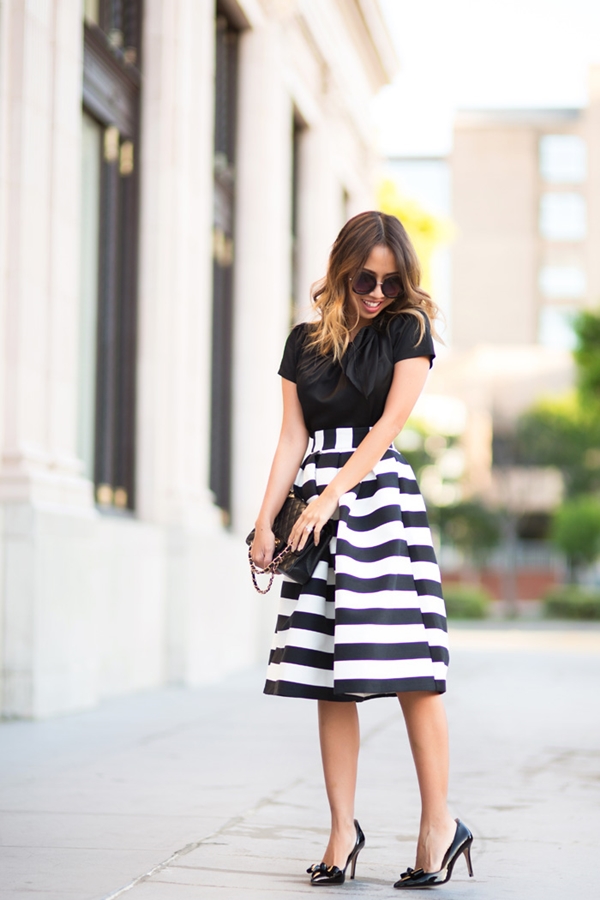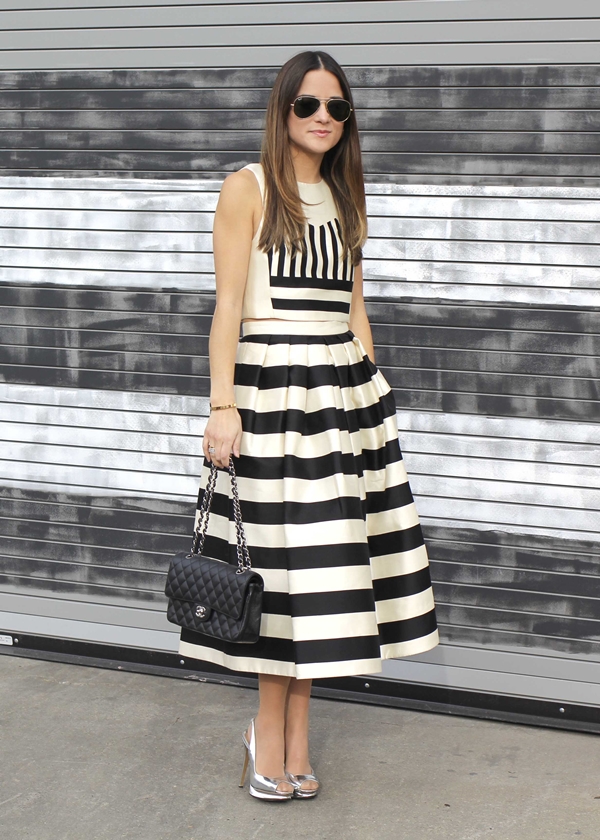 Office Inspired Striped Skirt Outfits
Tank Top with Bright Blazer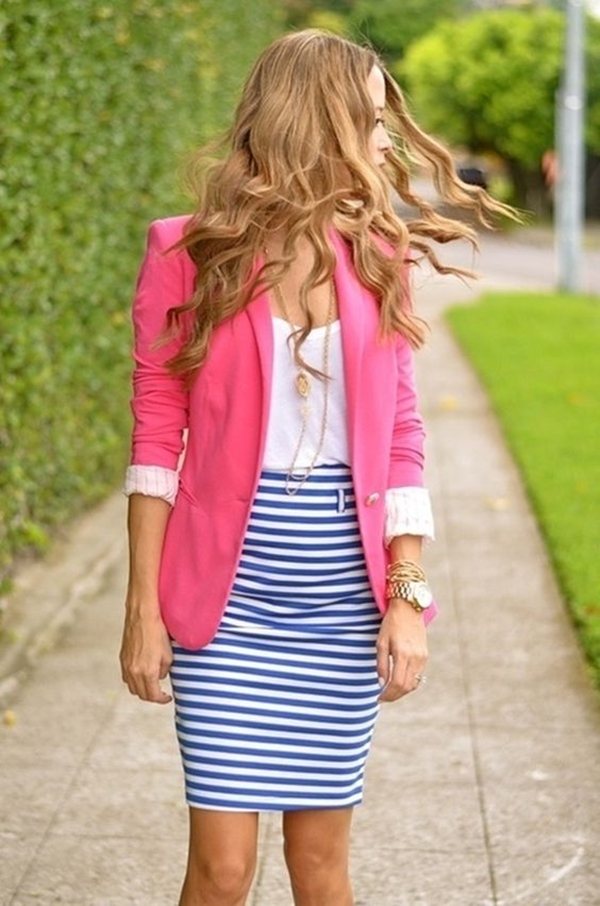 Tuck in a slouchy tank top in the striped skirt and put on the blazer to match up the look at work. You must dare to wear the neon inspired striped skirts for it look incredible with the neon inspired modern jewelry. Don't miss out the ballerinas though! The new game will start as you take on this "Miss Sexy" look at work.
A Skater Skirt is Cute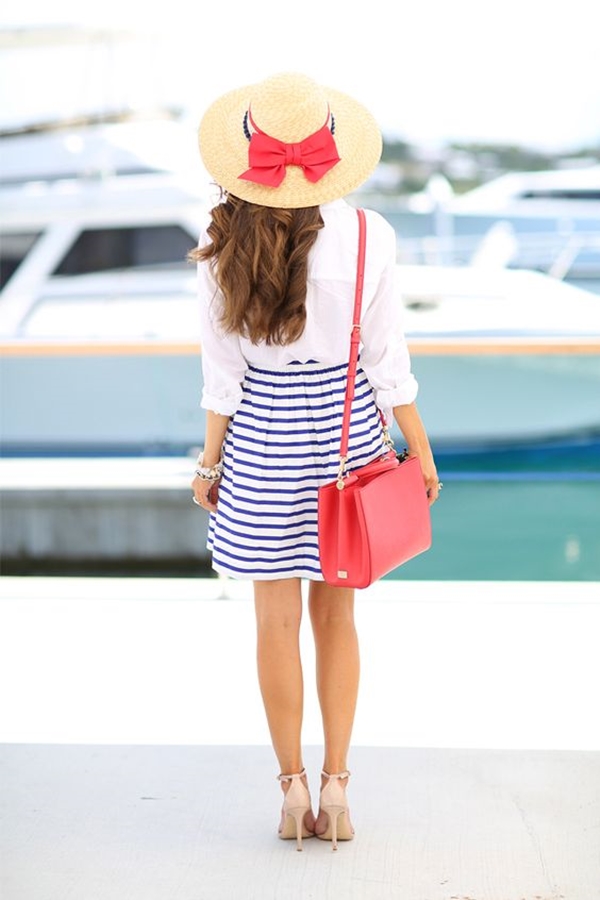 A skater skirt is two hits in one package! You can look just perfectly decent at work without even missing to flaunt the sexiness. Please; dare to make this stylish Office Inspired Striped Skirt Outfits a bit bitch-y by pairing it with the classy low neck top showing the cleavage skin. And hairstyle? Umm; go for that high head ponytail with asymmetric curly bangs.
A Skinny Sweater with High Neck Inspiration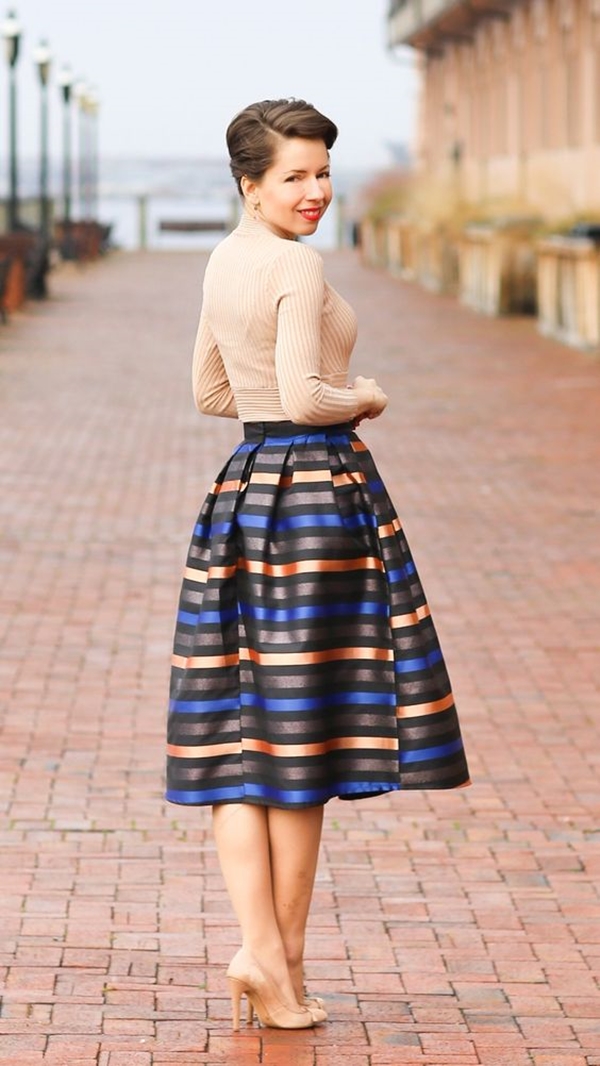 May be the turtleneck you would want to try with the classy Office Inspired Striped Skirt Outfits. And don't forget to try the classy pair of pumps with the stunning outfit you just grabbed off your wardrobe. You may also love the idea of wearing the plaid shirt with the skinny sweater with round neck over it. Touchwood for your gorgeous appearance!
Match up with Denim Shirt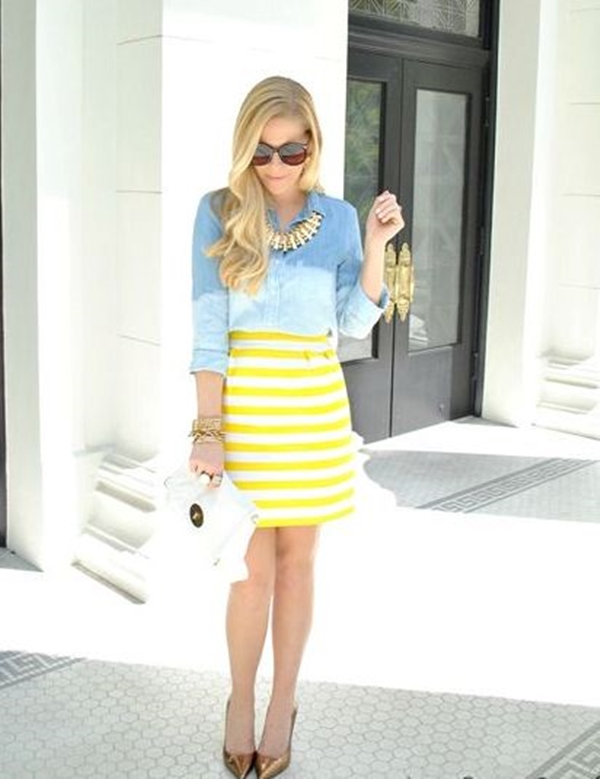 Brightly hued striped skirt with matching ballerinas and denim shirt is one outfit to go on any day you would love to flaunt the casual yet sexy street-y and a bit bitch-y style. Never say never to the classy necklace to make your guise far more attractive and the side swept asymmetrical bangs will make the day more fashionable.
Single Shoulder off Top!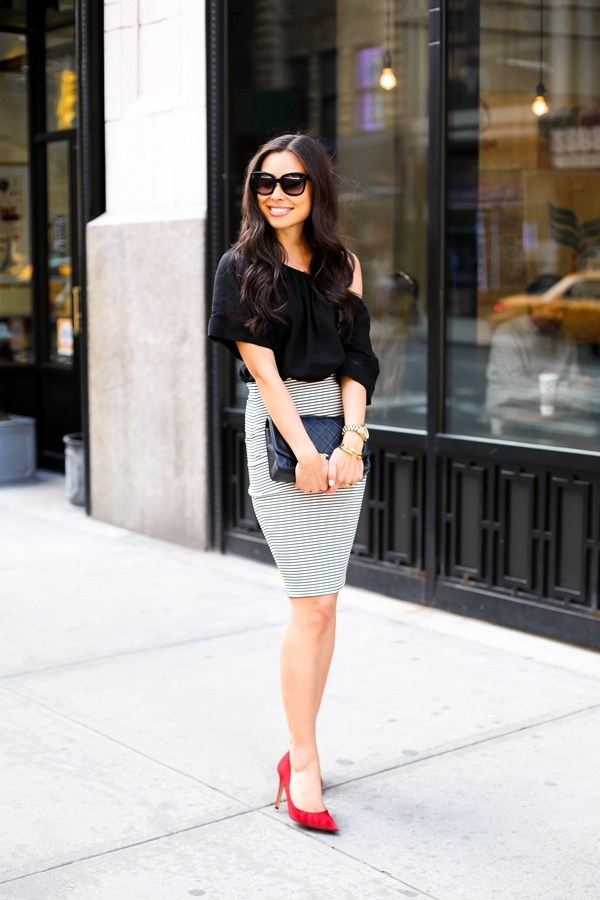 Single strapped top in black and striped skirt in black and white to match up the appearance with something bright to make your look more popping is great. The class of a lady is when she grabs her clutch with stupendously studded style and her wavy hairstyle makes it look dapper as well.
Cropped Top with High Waist Skirts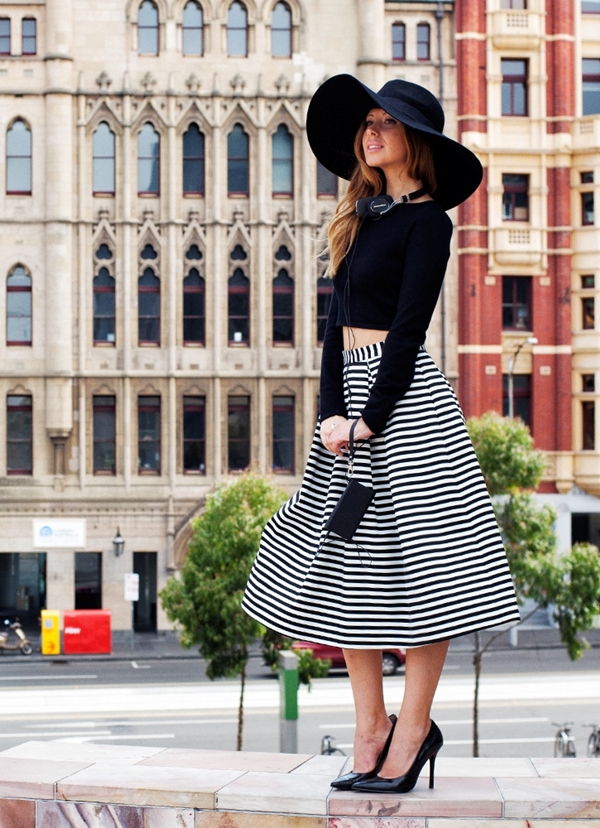 High waist thingies are a boon for curvy girls with attractive figures since it flaunts the waist so well. You don't have to worry much about what it would be that you pair it with since a simple crop top could do wonders. If not crop top a simple tee shirt tucked inside the Office Inspired Striped Skirt Outfits will look glamorous as well. And pairing the outfit with classy necklace is what you gonna need to grab the awfully shocked expressions.
Striped Maxi Skirt is Chic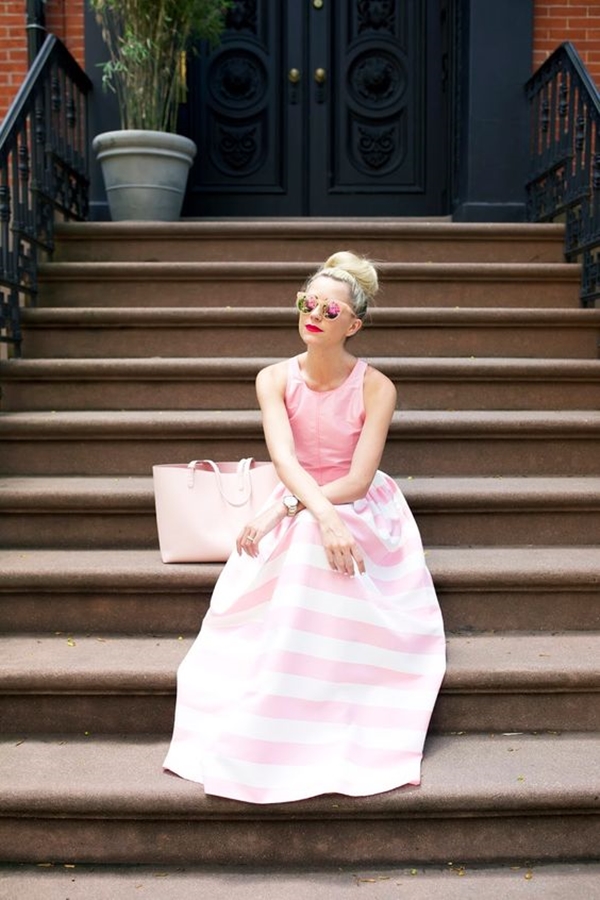 The colored tank top in somewhat satin fabric that shines will do wonders when paired up with the oh-so-classy full bubbled maxi striped skirt. Go out and flaunt the highness with stunning high knot bun. Oh; and a big yes to the ballerina bun for much of the royal touch to your look.  Don't feel bad if you aren't capable of grabbing the bangs since this hairstyle will look fabulous anyway.
Blunt and Bold Combined Striped Skirt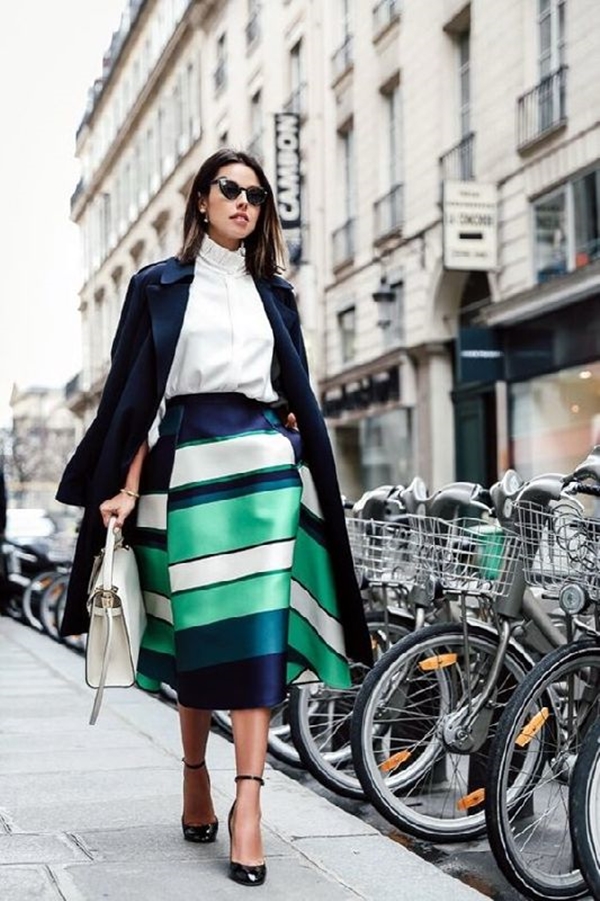 Yet another Office Inspired Striped Skirt Outfits that has made ways for an unusual fashion by attracting the fashionistas with its stunning color combos. You will die instantly when you take a look at the stylish work appearance having this blunt and bold combined striped skirts with the formal collared button down shirt tucked in. And then just the blazer over it to carry on for an impressive office day!
Polka Inspiration + Classy Stripes = WOW
Simple yet classy is what these young fashionistas are demanding more and more out of fashion to be the perfect inspiration at work. New job; after all and they want all the success to kiss their feet. You must go for these polka inspirations with the classy striped style on the skirts. Just the normal formal shirt for work with polka chic to satisfy your fashion hunger will give just the WOW feeling to all bitches around you. Take my word!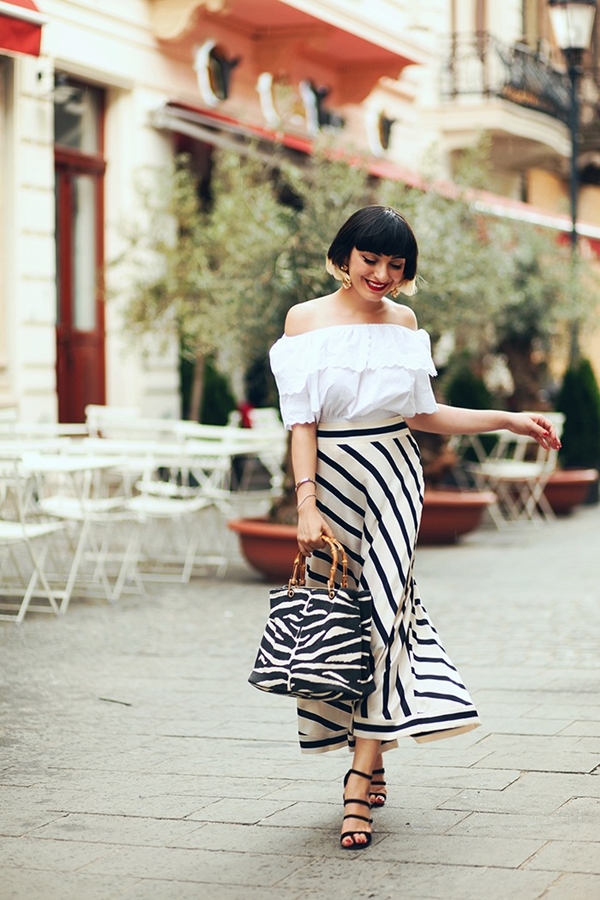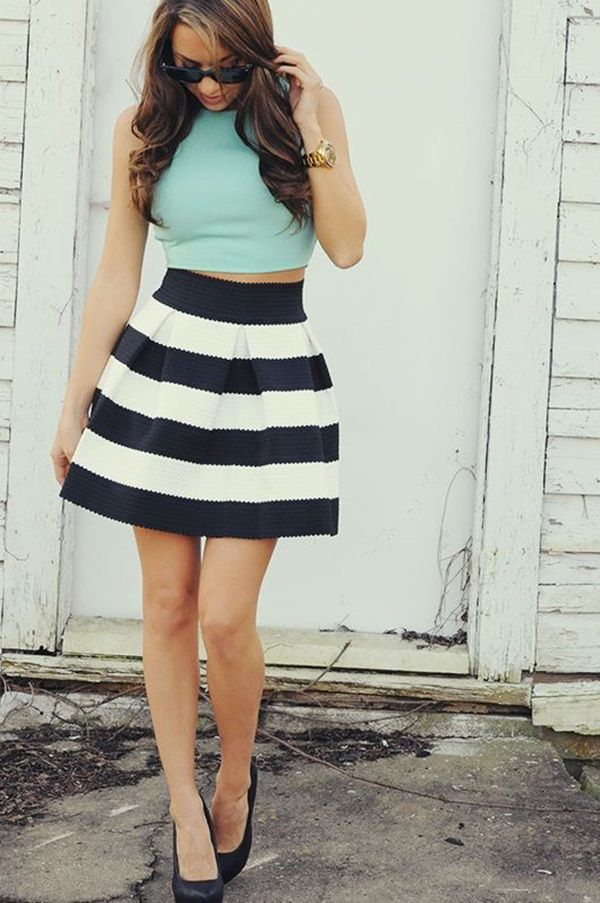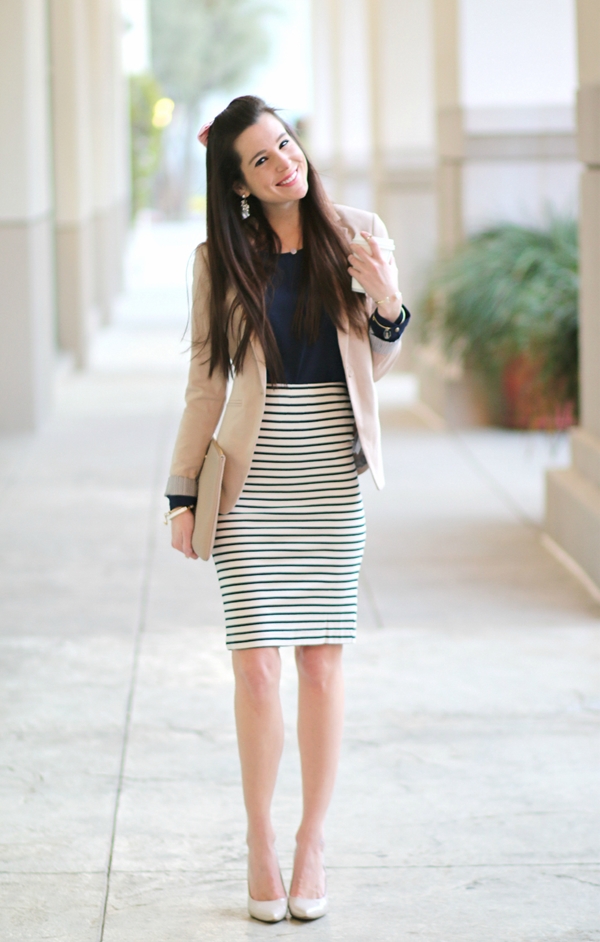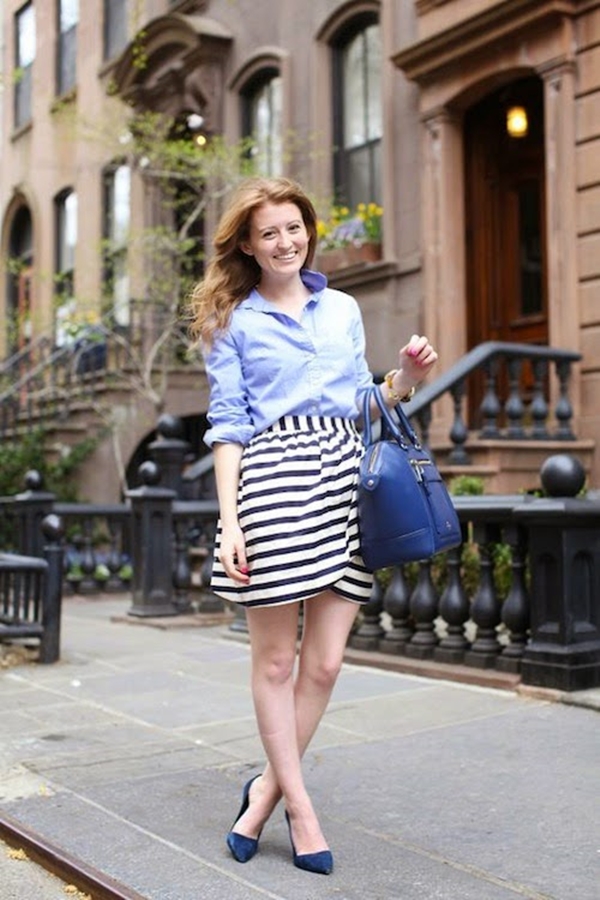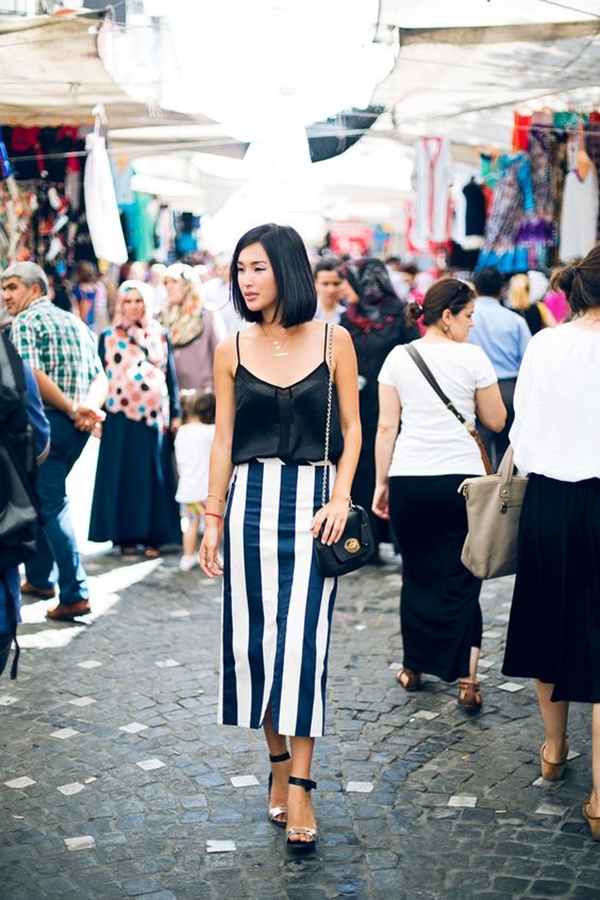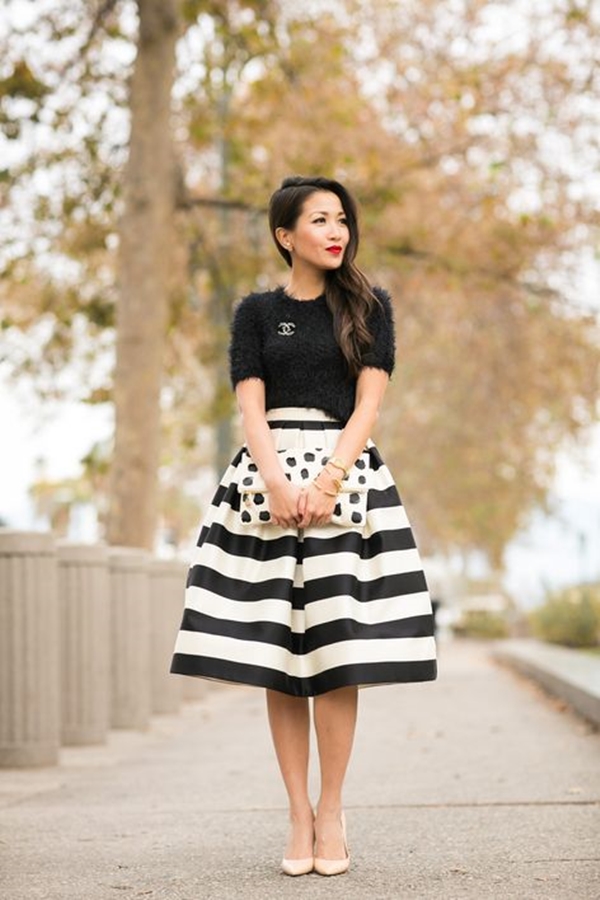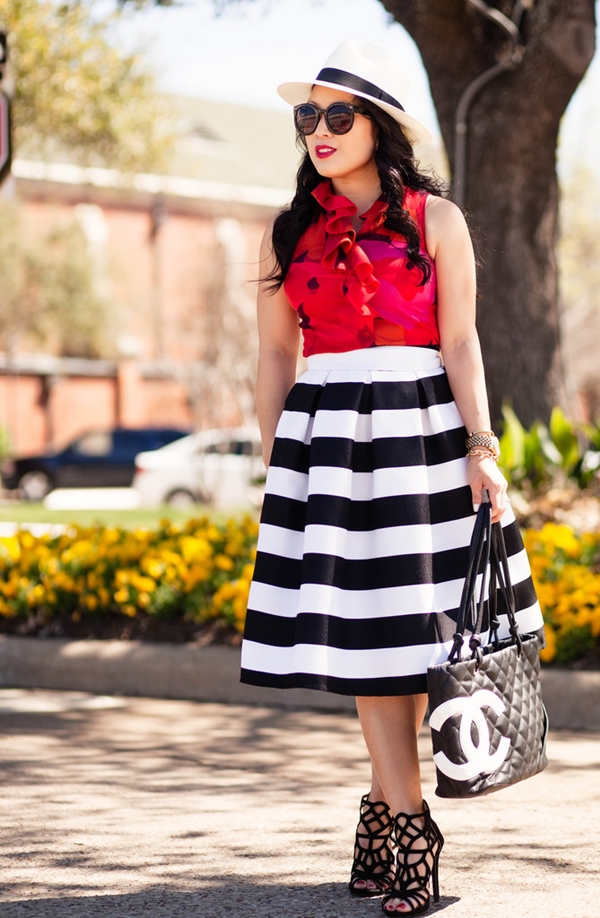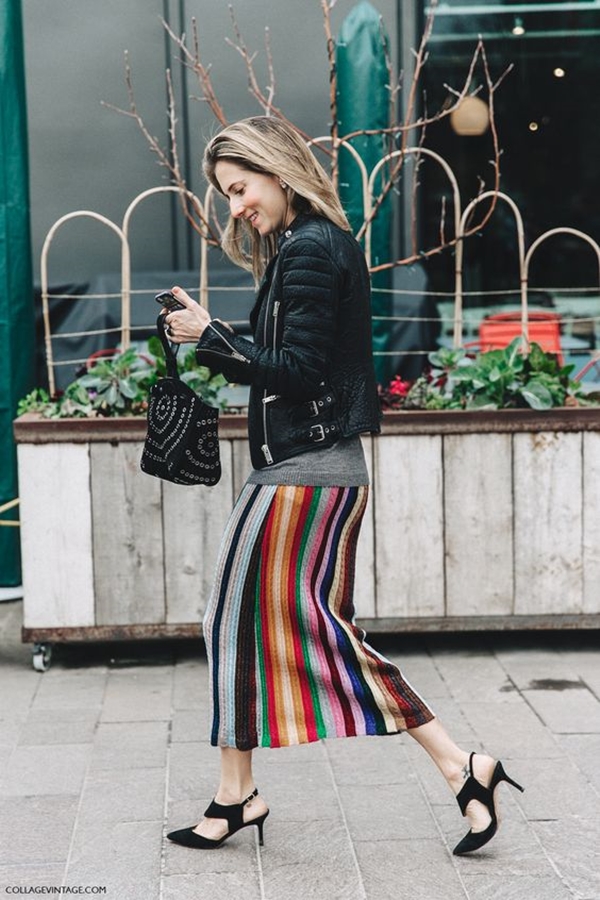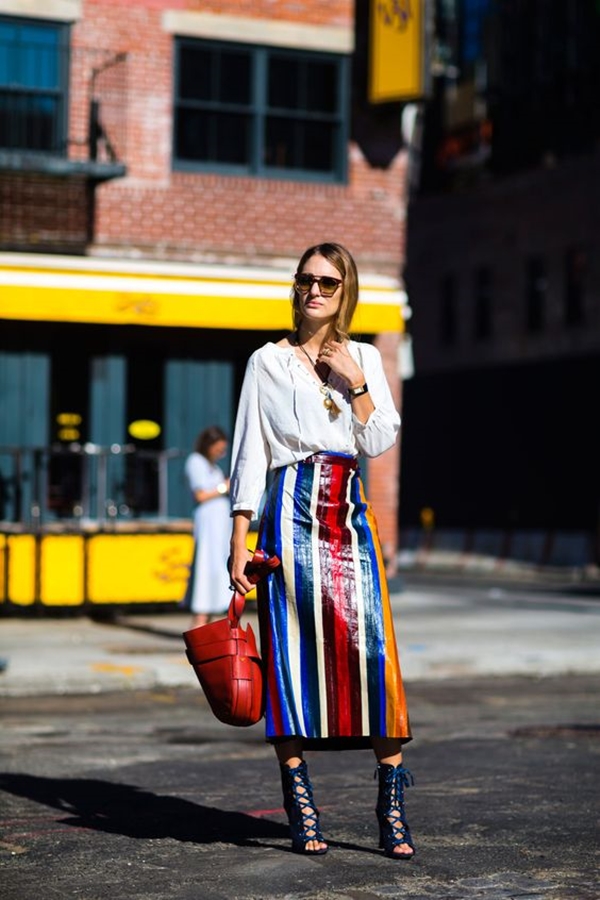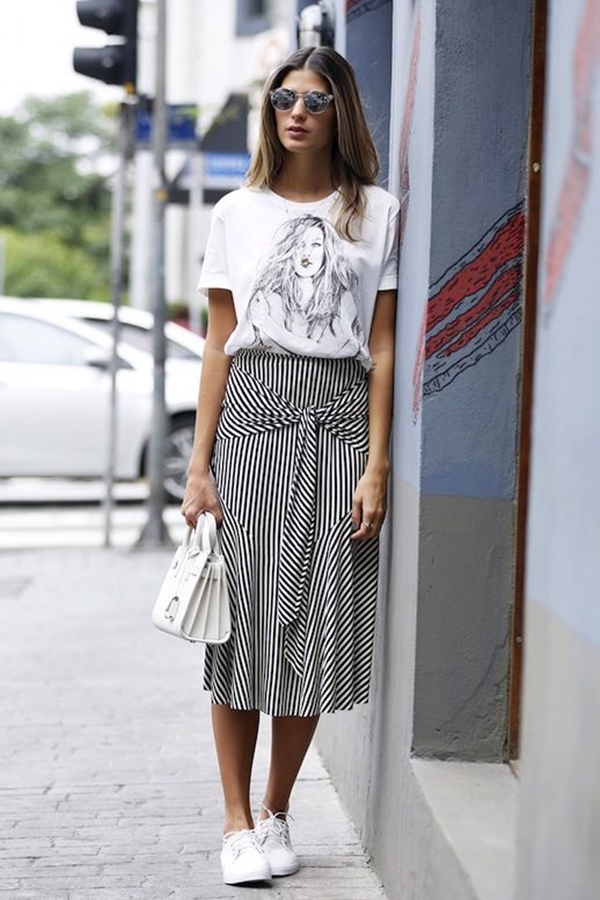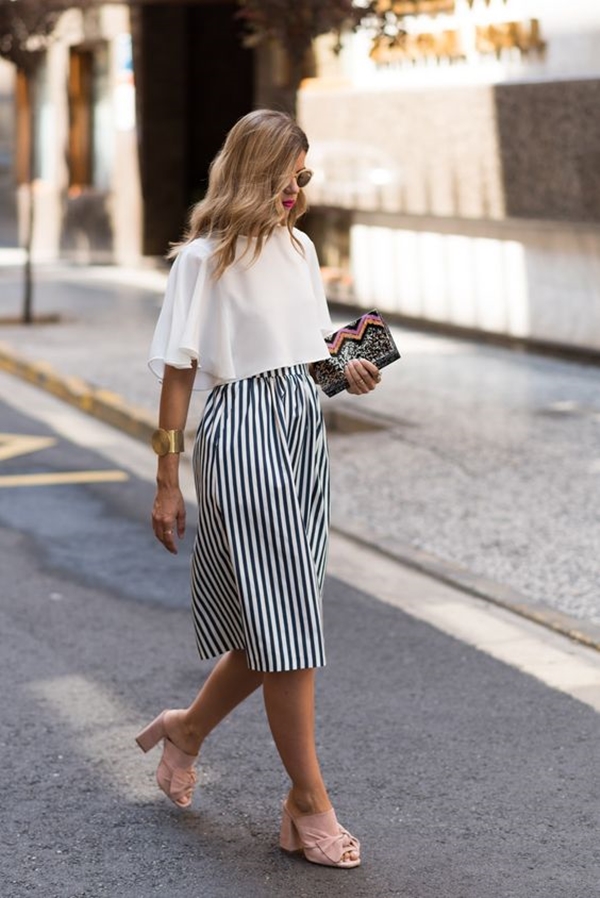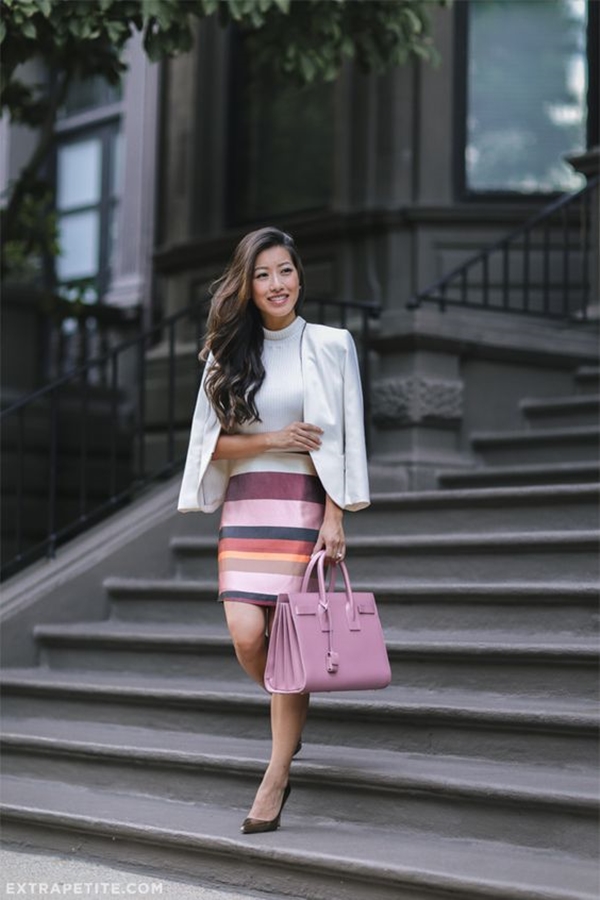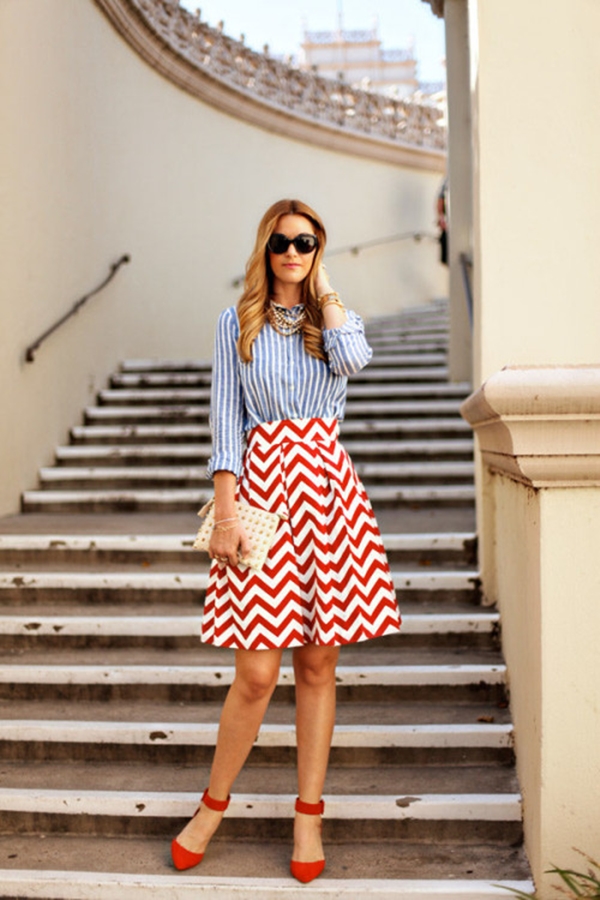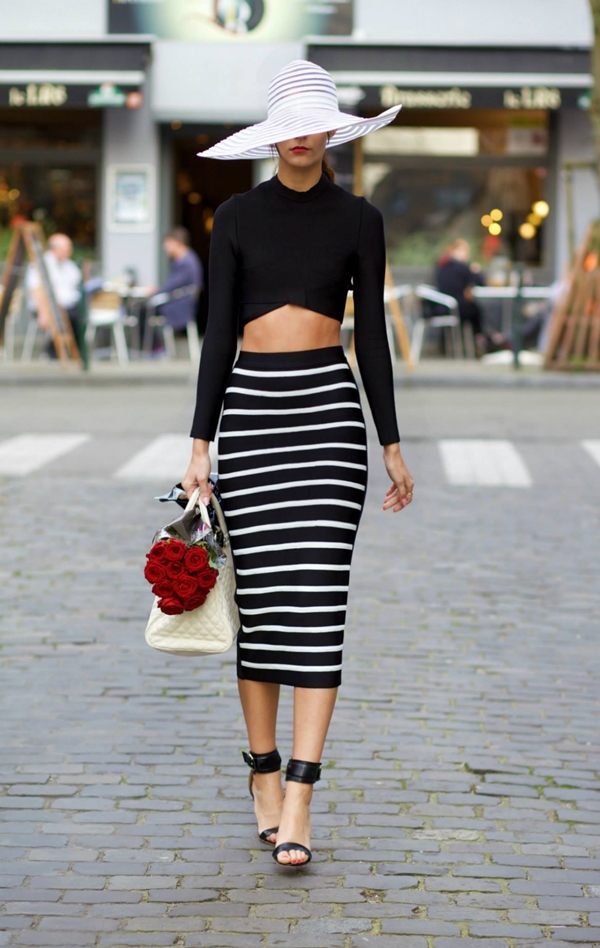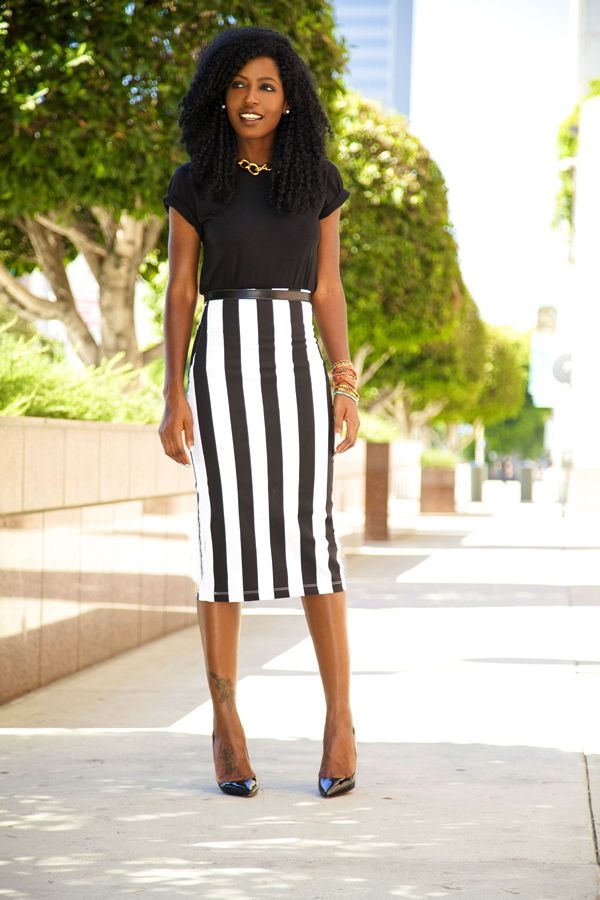 Work; a place you need to show how much you know about work and show off the experience and hard work and tell'em that you are the best. Best; in not just the work and knowledge but also in stunning fashion that is going to make you days and nights at work full of coming and never ending compliment. Fun at work with fashion? Thumbs up!
Save
Save