There might be hardly anyone who isn't fond of the classic Oreo. But have you ever thought of having your beloved cookies in a fashion other than twist, lick and eat? If you still haven't, it's never late to try some supercool Oreo recipes. We don't need any specific reason to indulge into the taste of Oreo. So instead of wondering, go for these supercool Oreo tricks everyone should try.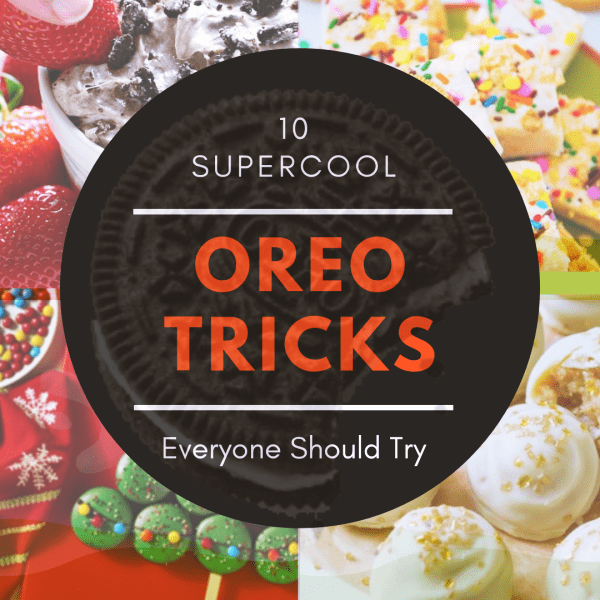 10 Supercool Oreo Tricks Everyone Should Try
Oreo Ice-cream Sandwich cakes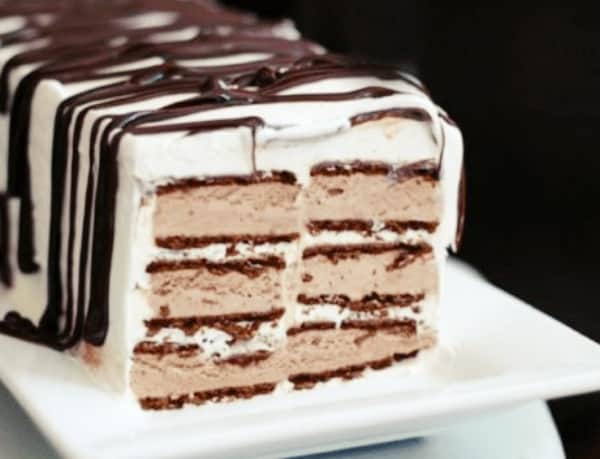 Ingredients
Oreo cookies
Vanilla Ice cream sandwich
Hot fudge ice cream topping
Chocolate flavored instant pudding
Whipped topping
Recipe
Blend whip and fudge topping, pudding. Stir in the cup cookies.
On a 24×24 inch aluminum foil sheet, place 4 ice cream sandwiches, side by side and cover half with the prepared mixture.
Repeat layers and frost with remaining mixture, and freeze for about 4 hours.
Oreo Christmas tree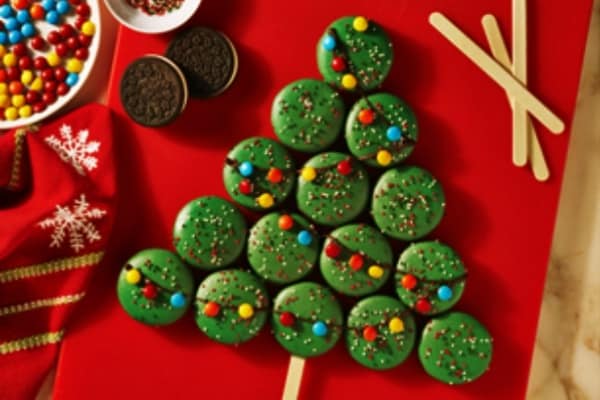 Ingredients
Oreo cookies
Semi-sweet baking chocolate
Green candy coating wafers
Oil
Holiday nonpareils (green, red and white)
Candy-coated chocolate pieces
Recipe
Take candy coating wafers and oil in a bowl and microwave until wafers melt and gets blended completely.
Line baking sheet with parchment paper. Insert a Popsicle stick into the filling center of a cookie. Dip all the Oreo cookies into the mixture. Arrange the cookies so that they resemble a Christmas tree.
Add candy-coated chocolate pieces to show the lights and use semi-sweet baking chocolate to show the wires of the lights. Freeze for about 30 minutes.
Oreo Minions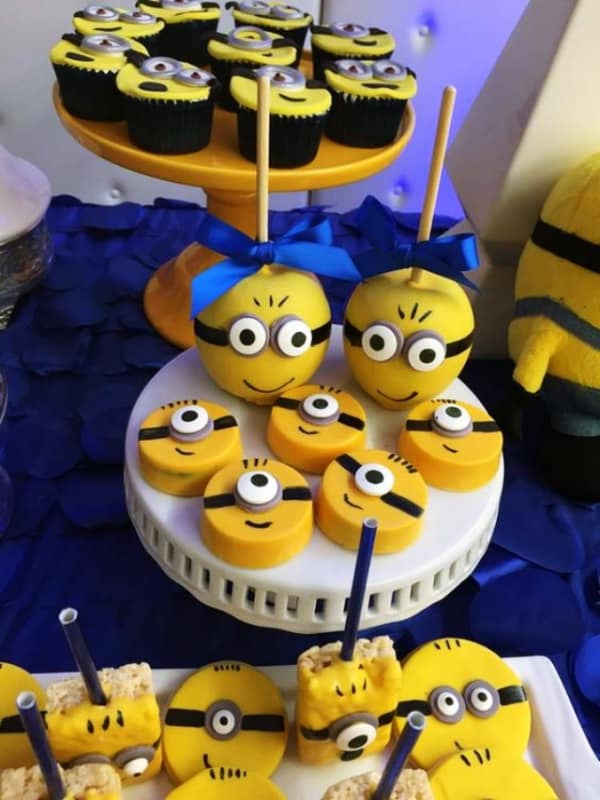 Ingredients
Oreo cookies
Coconut oil
White chocolate chips
Black cookie icing
Yellow food coloring
Candy eyes
Recipe
Take a parchment paper and line up with the baking sheet.
Microwave the mixture of white chocolate, coconut oil and yellow food coloring until the chocolate melts.
Cover the Oreo with the mixture place them on the baking sheet.
Pipe the glass using cookie icing and press candy eyes.
Oreo and Reese's Bats Cupcakes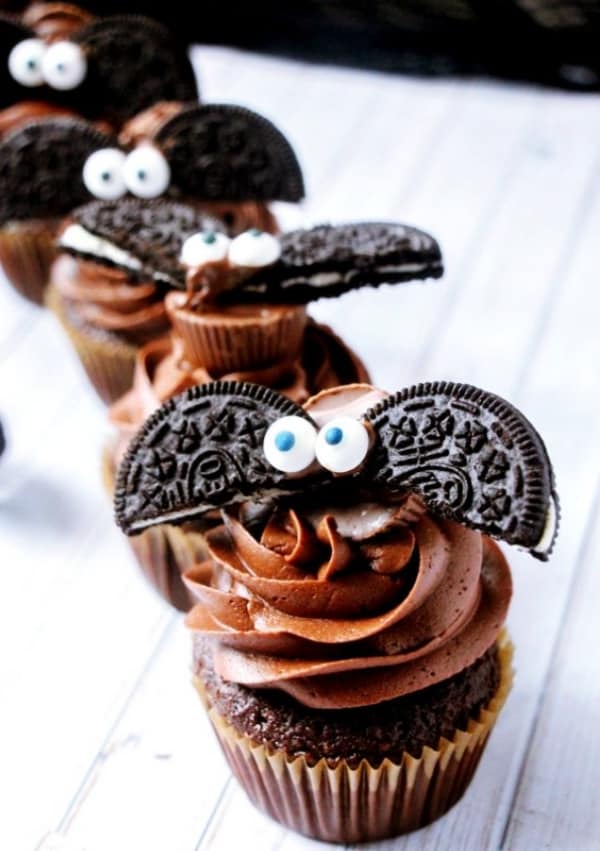 Ingredients
Oreo cookies
Candy eyes
White chocolate
Butter
Premade cupcakes
Icing sugar
Cocoa Powder
Reese's mini cups
Recipe
Take butter, icing sugar and cocoa powder and whip it together. Make use of milk to get maintain the consistency. Spoon this mixture into a piping bag.
Melt the chocolate in the microwave foe about 30 seconds.
Twist the cookies, cut them into halves and attach them to the Reese's with a dab of molten chocolate.
Attach the candy eyes when the chocolate sets.
Oreo Cheese Dip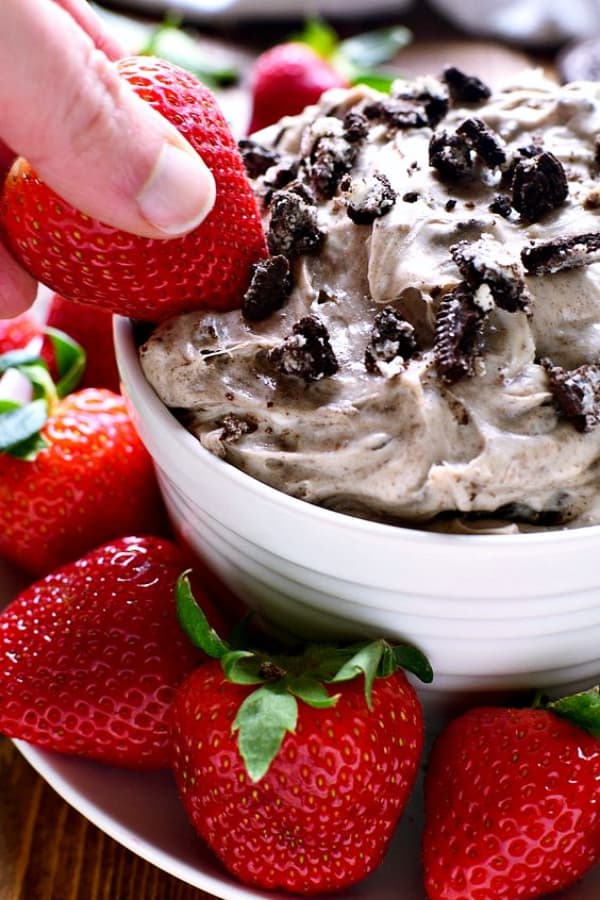 Ingredients
Crushed Oreo cookies
Cream cheese
Cup powdered sugar
Vanilla
Whipped topping
Recipe
Mix cream cheese, powdered sugar and vanilla until smooth in a bowl. Fold the whip topping and remove some crushed Oreo. Fold the other Oreo into the dip.
Freeze for a while. Serve with fruits, wafers etc.
Oreo Hot Chocolate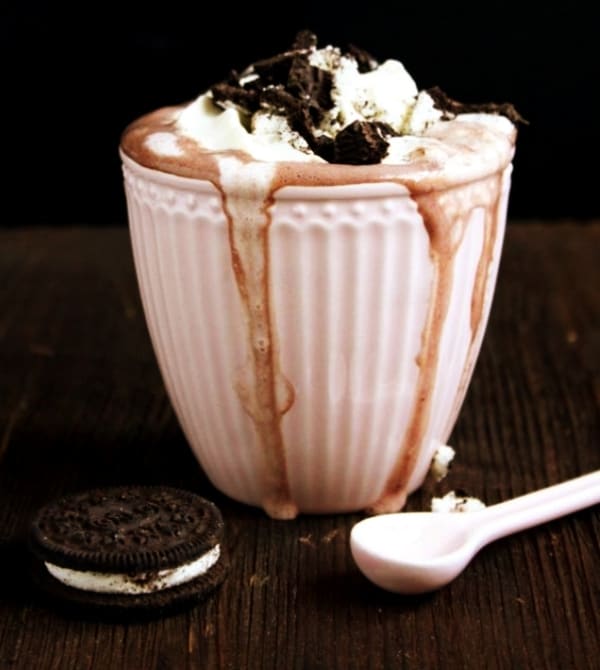 Ingredients
Oreo cookies
Milk
Chocolate powder
Whipped cream
Recipe
Take some milk and heat it until it starts to simmer.
Add chocolate powder to the milk and stir until mixed.
Add some grinded cookies to the hot chocolate. Whisk and transfer into the mug.
Make use of whipped cream to garnish.
Oreo Pizza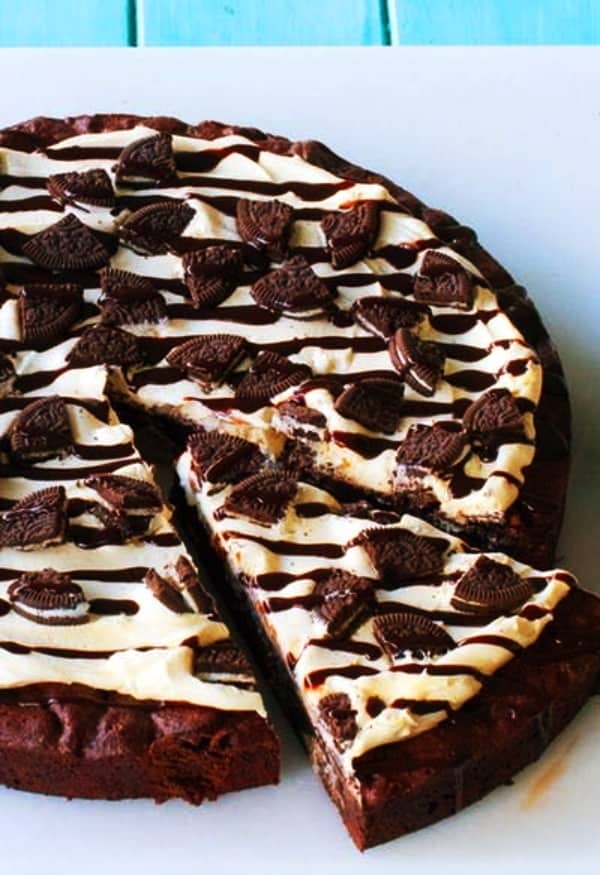 Ingredients
Oreo cookies
Chopped walnuts
Brownie mix
Candy-coated chocolate pieces
Recipe
Prepare the brownie mix as stated on the packet. Add some chopped cookies to it and spread on the pizza pan. Heat the oven at 350℉ and bake the pizza for about 15 to 20 minutes.
Top with walnuts and chocolate pieces and Oreo, and serve.
Oreo Pudding Pops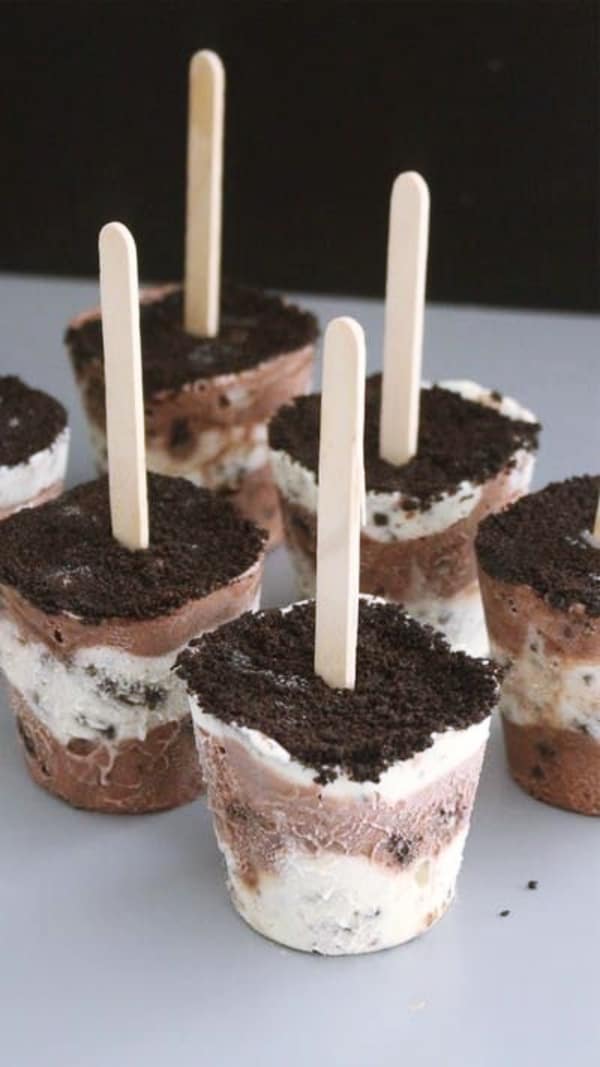 Ingredients
Oreo cookies
White chocolate pudding
Milk
Popsicle sticks
Dixie cups
Recipe
Mix some milk into the pudding and add Oreo pieces to it.
Put the pudding into the cups and top them up with crushed Oreo.
Place the sticks into the cups and let it freeze for 3-4 hours.
Oreo Fudge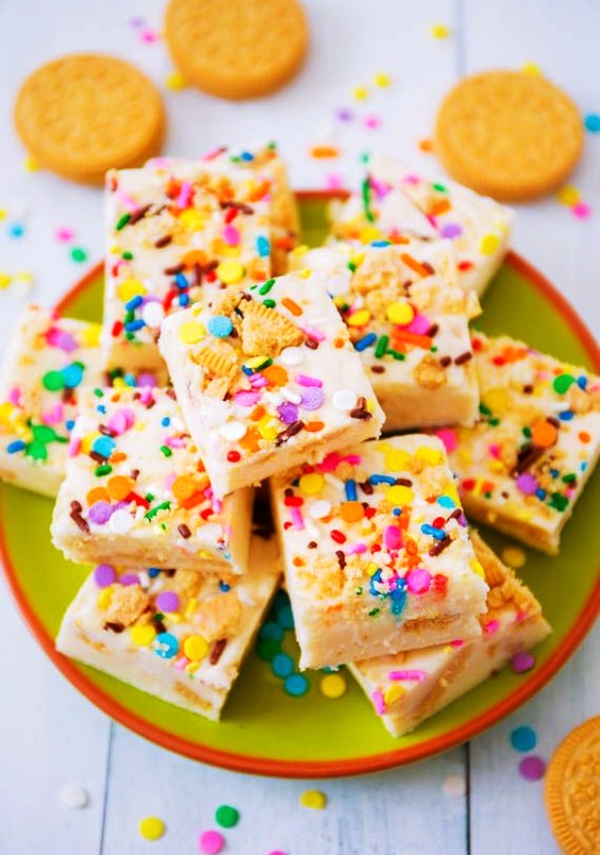 Ingredients
Golden Oreo cookies
Condensed milk (sweetened)
Vanilla or White Chocolate
Roughly chopped ores
Salt
Recipe
Set up a pan with parchment paper. The parchment paper will help to take out the fudge easily when done.
Take the white chocolate chips and melt them in a saucepan. Add condensed milk to it and mix well.
Add some chopped Oreo to the mixture.
Pour the mixture into the pan that was prepared earlier and spread with the help of a spatula. Put some extra cookies on the top and let it rest for some time at room temperature.
Pull out the fudge from paper, cut them into squares and store them in an air tight container.
Oreo Truffles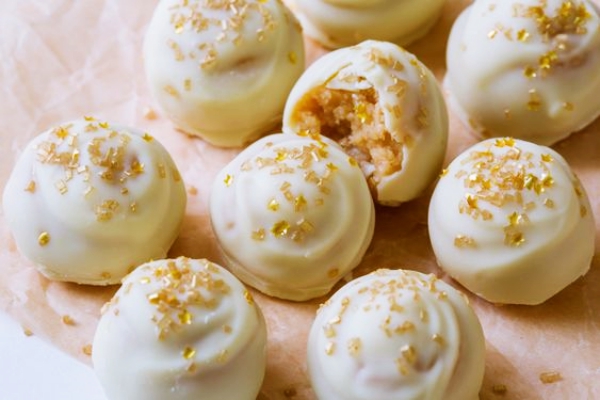 Ingredients
Golden Oreo cookies
White Chocolate
Paramount Crystals
Cream cheese
Gold sanding sugar
Recipe
Line baking sheet and parchment paper.
Crush golden Oreo into crumbs.
Mix the Oreo crumbs and cream cheese into a bowl.
Drop balls onto parchment paper, using a cookie scoop.
Freeze until firm enough to handle, for around 30 minutes.
Microwave white chocolate and paramount crystals for few seconds.
Dip truffles into the melted chocolate, sprinkle some sugar and allow truffles to harden.
Try these dangerously delicious and easy to make Oreo tricks which are soon to be famed as their core ingredient.