I know, you can't wait any longer to look slimmer & we here bring to you the most satisfying yet scintillating Outfits to Make You Look Slimmer and Sexier. What else could be more magical than you getting skinnier in seconds with zero effort? And babe, you cannot deny the fact that looking slimmer makes you confident and feel gorgeous about yourself. You could any outfits as you want with these easy how-to-dress guidelines.
Outfits to Make You Look Slimmer and Sexier
Darker Shades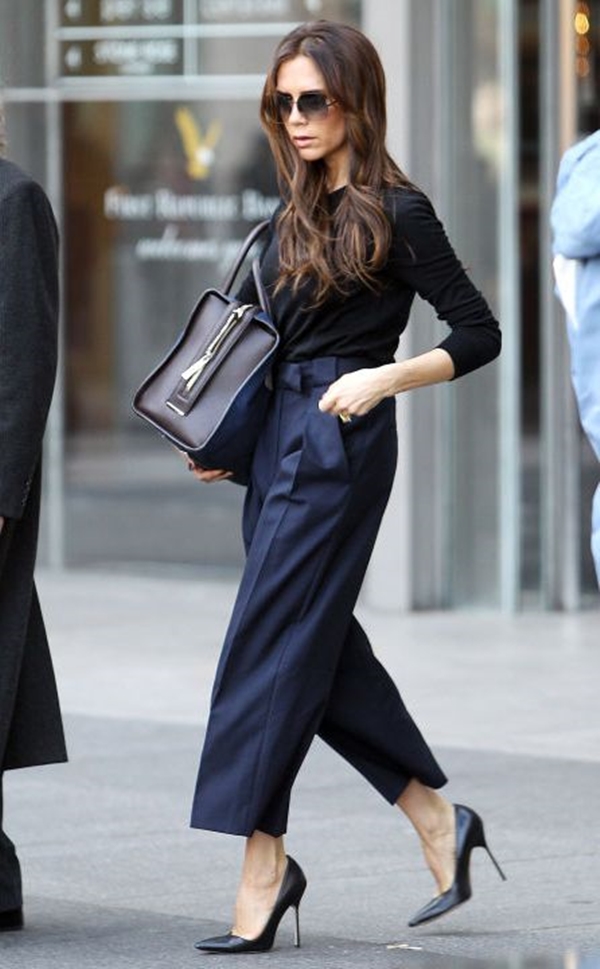 Include navy and brown and black as you major colors to look instantly slimmer. It makes the eye jump the flab making your outfit look more flattering and sexier. Outfits to Make You Look Slimmer and Sexier starts with the correct choice of colors since they create effects to make you look stunning and in attractive shape.
I didn't Say "Go Colorless"

You can always try out the best in neon shades and trust me; you will have quite a flattering day. You have every right to wear something appearance changing and look gorgeous than ever. Yellow and white and blue are great choice of shades that will make you look in shape, totally. Well, going monochromatic is what makes the ladies look slimmer.
Tactical and Sassy Cut-Outs!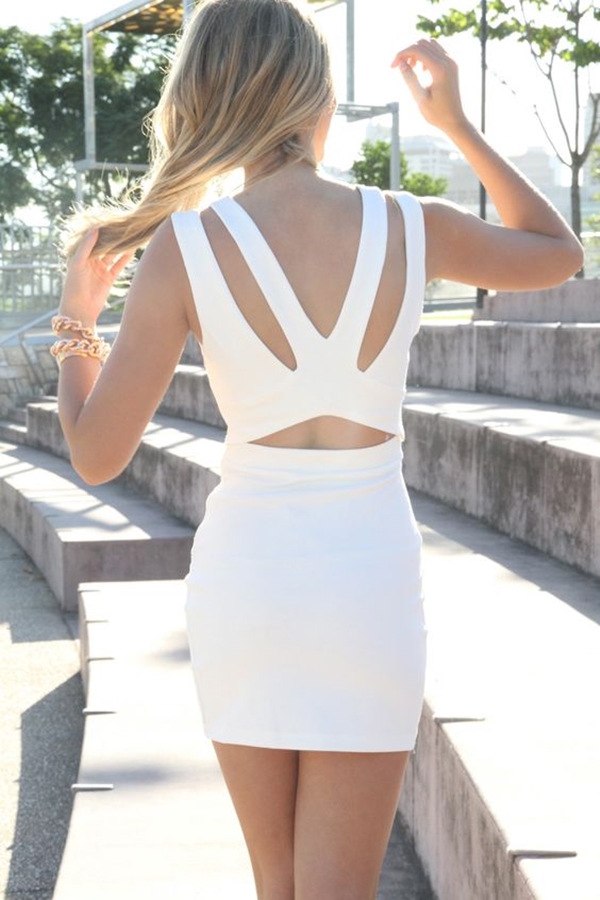 Showing some skin won't do any bad. Instead, it will make you look more attractive and sexier in a minute and so an intelligent skinnier trick it is! A cut out at the waist is an incredible idea of Outfits to Make You Look Slimmer and Sexier. Yeah, the backless ones are also a great idea to grab the skinnier look and glamorous too.
The Fit and Flare

Waist drop ideas instantly cinches the waist putting it back in shape and so making your walk through the streets of NY followed by guys. Opt for darker shades like black for much flattering and skinny silhouette. Moreover, it skims down the waist to make your body be in absolute shape of a lady.
Flaunting the Assets!

You know what is the most glamorous yet classy thing to try for a modest appearance? Yes, that outfits with classic deep neck cuts. It will easily make people miss the heaviness of shoulders and bust driving the eyeballs towards the attractive waistline.
Some Shrug or Coat or Blazer!

Wearing the shrug or coat or blazer with the sexy outfit will give a perfectly seamless silhouette covering the extra flab on stomach and bust thereby making the perfect outfit for work. Why miss the chic at office when you can simply put that blazer on and look fantastic. Go girl! Those who have heavy shoulders could also feel satisfied by trying this intelligent trick.
Choose Correct Prints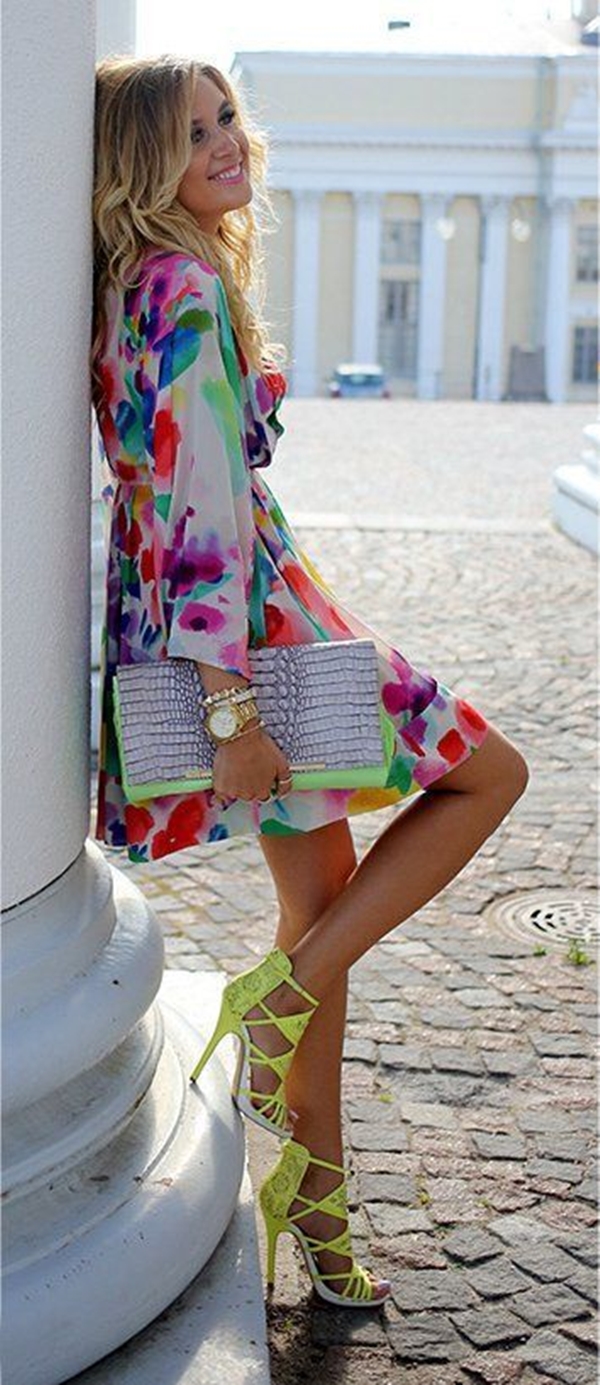 Vertical or horizontal? Obviously, NOT horizontal! Large Prints or smaller ones! Yes to the smaller ones! And colors you can choose anything you want! Vertical prints to look slimmer since the horizontal ones makes the appearance bulged wide. And the same is the fact for the smaller prints.
Invest in a Nice Belt

You should not miss putting on a belt to cling your waist up in shape. Pair it with the blazer or a shrug. Try tucking it above the blazer right on the waist and you will love these street inspired ideas of Outfits to Make You Look Slimmer and Sexier. Showing off the belt by pairing it with denim pant is going to make your investment on worth it. Simply tuck in the top from the front as to flaunt the buckle.
Wear heels!

Enhancing height will make you look slimmer apparently. And heels help you do that instantly! Wearing anything skinny with the perfect pair of heeled footwear is going to be an incredible idea for creating a mind binding effect.
Check the Fit; Twice!

You must know the brand that suits your fit the best. Every brand is associated with the country it is originated from and so the size ratio across the body changes making you comfortable only in selective brands. You must check the fit right on the shoulders and waist and hips to ensure it is not too tight and not even loose. Read about perfect fit for the ways to find what your perfect fit is.
Accessorizing is a Fun Part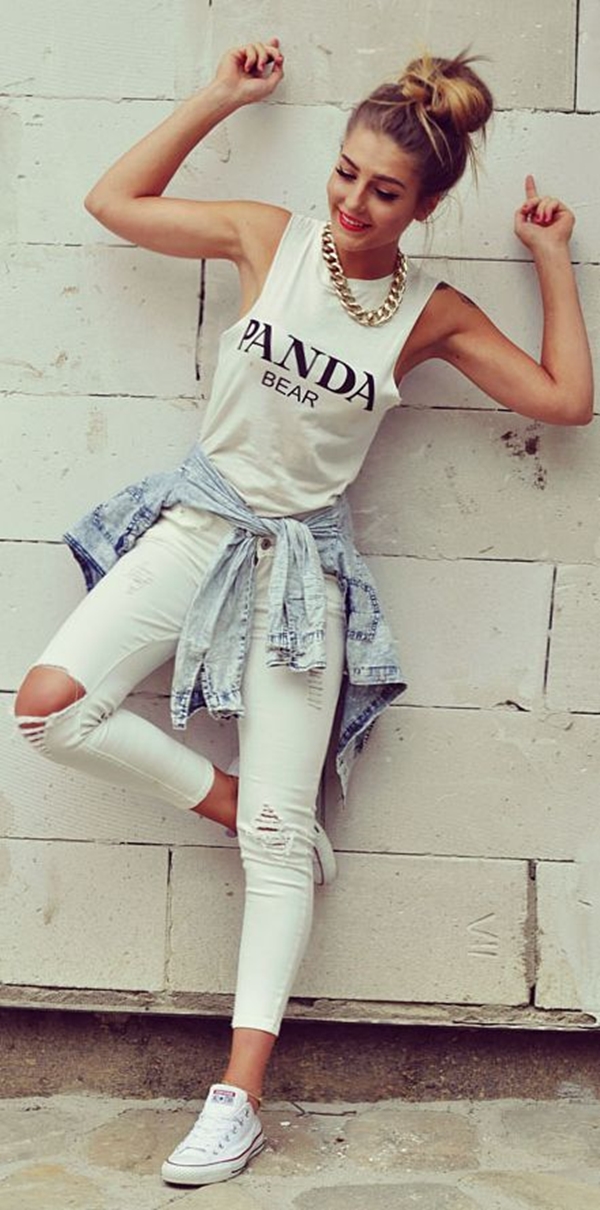 Strategic use of accessories is what makes a yet another intelligent move towards to lookbook of Outfits to Make You Look Slimmer and Sexier. Embrace thick and long necklaces with eye catching luster and studs over it to draw attention away from the bigger areas. Wear just the attractive pair of earrings if you have heavy tummy. And wear attractive waist belts if have toned belly but the shoulders are a bit intoned.
And at Last the Body Shaper!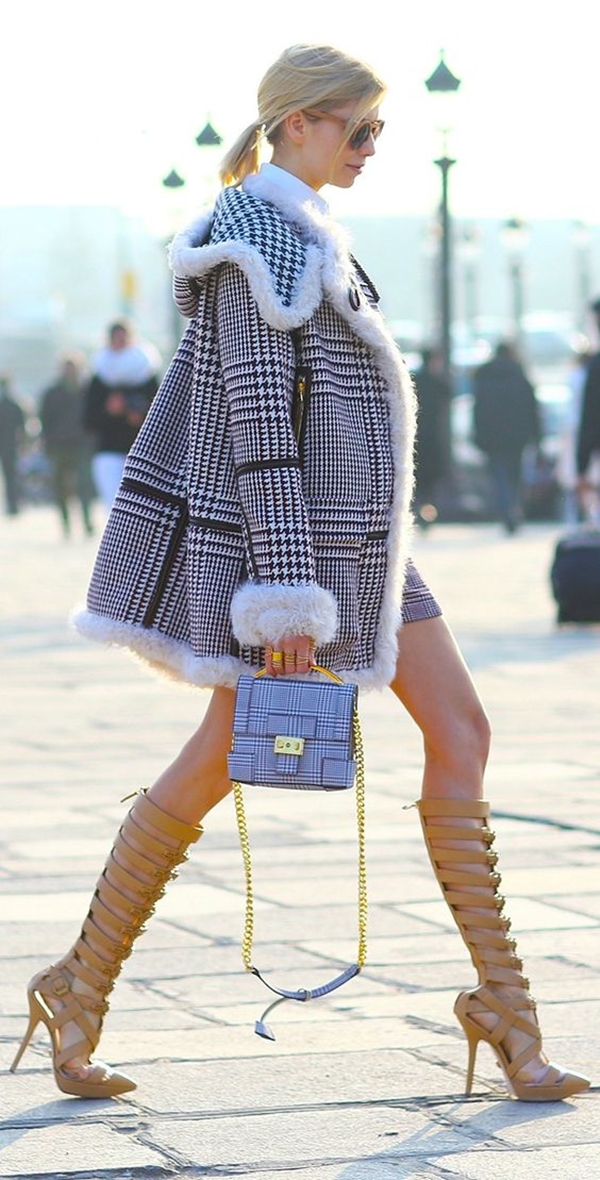 If, none of these works good for you; then simply go for the Shapewears. You must keep in mind the fact that Shapewears are to be chosen two sizes smaller than your secret wardrobe. It has that enough capability of holding the flab in place making you look in shape. Any outfit, then, will be the perfect Outfits to Make You Look Slimmer and Sexier with these Shapewears. Wink!
Now that you are aware of all the ideas to create a slimmer image making the sexiness go high on testosterone; you must grab the things that go perfect for your body type. Fashion matters a lot in making you look how you actually wish to. One wardrobe mistake and you will ruin your image in fashion streets that you walk by.