Getting inked and having a tattoo engraved is a fashion statement nowadays. From celebrities to civilians, everybody is interested in getting tattooed. In fact there are many celebrities who have tattoos on their body. Let us find out more about such nice celebrity Tattoo designs.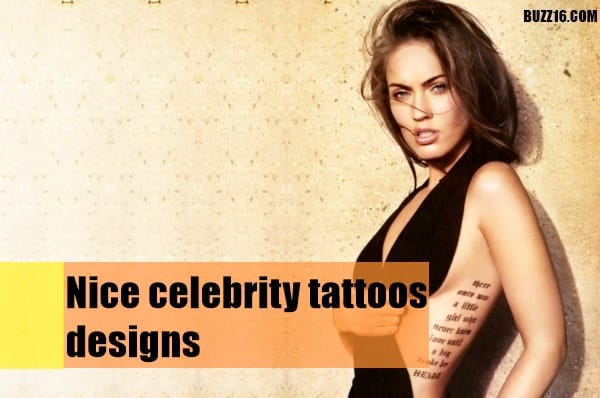 Considered as body bizarre previously tattoos have made along a journey to be a new way of defining oneself. Some of the simple and sophisticated little finger tattoos,that you must check out.
Nice Celebrity Tattoo Designs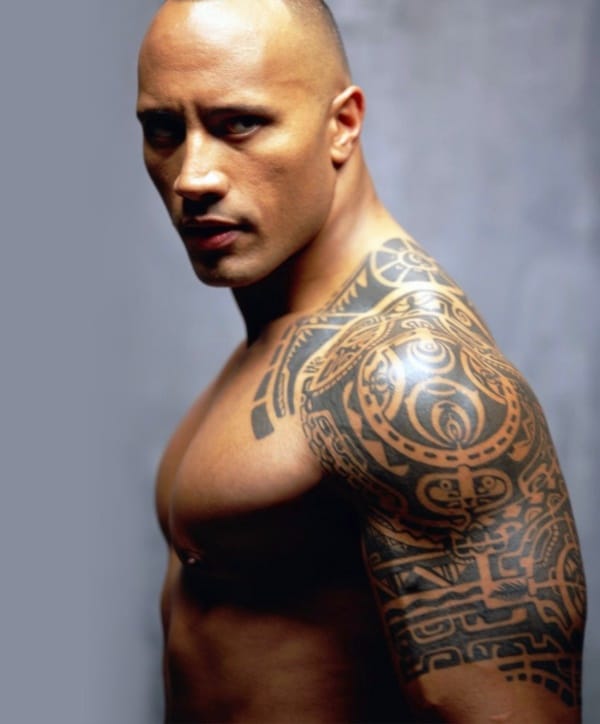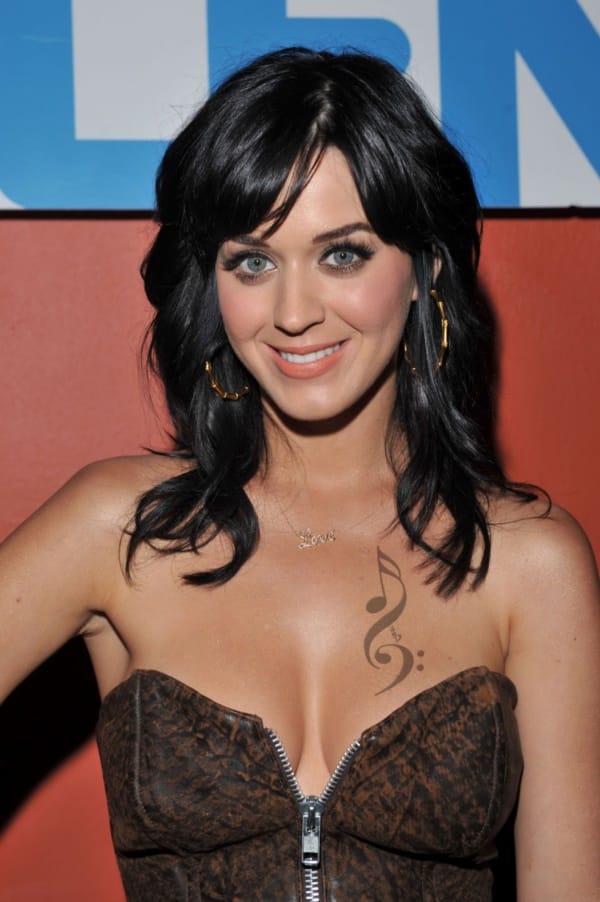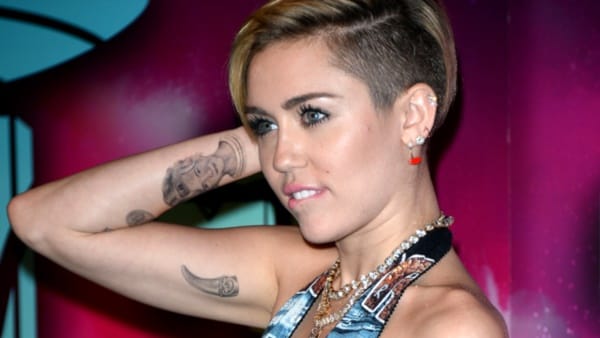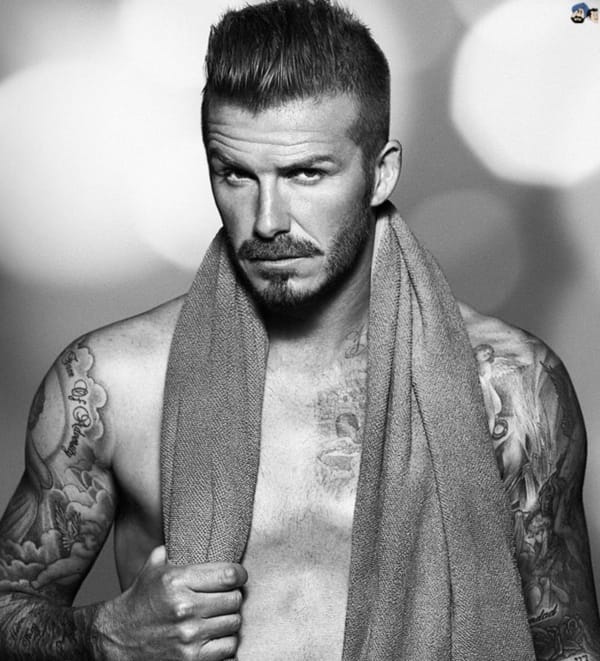 Angelina Jolie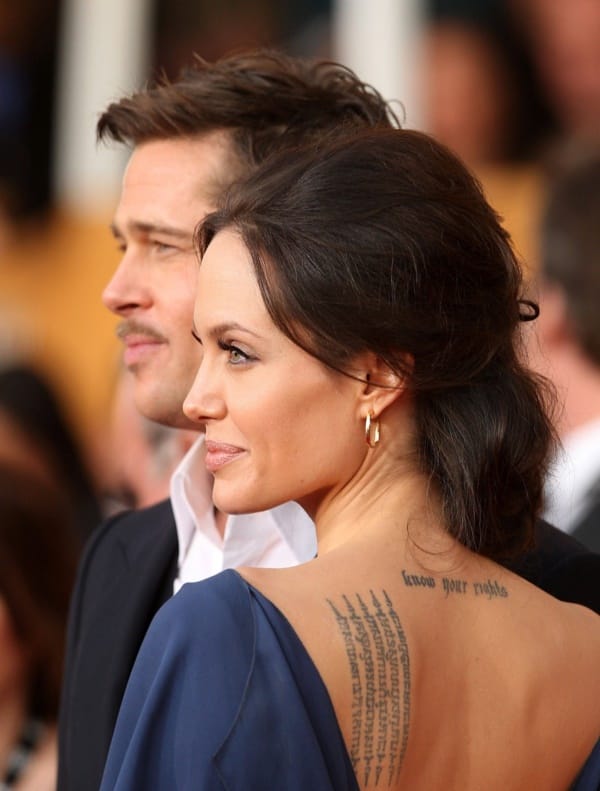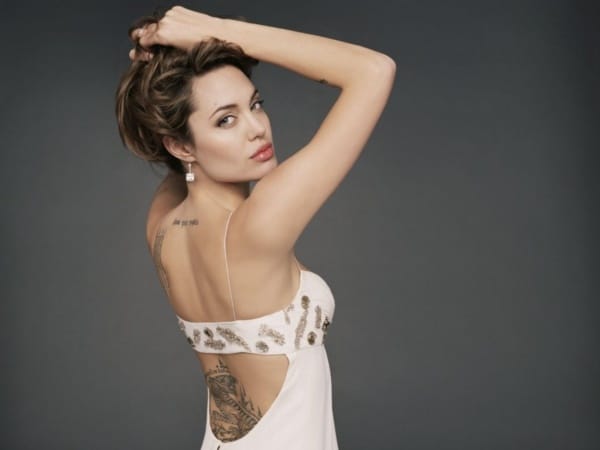 Angelina Jolie is the living proof that tattooed women looks prettier and sexy.
As much as her skills, beauty and cause can move and captivate the world.
She has specially got tattooed a "Know your Rights" tattoo on her back of neck. This shows how human rights are so close to her heart.
One of the most prominent tattoos on her body is the Buddhist inscription which is dedicated to her adopted son.
Travis Barker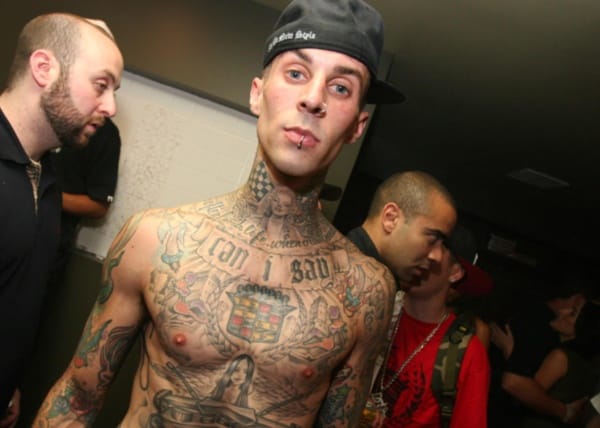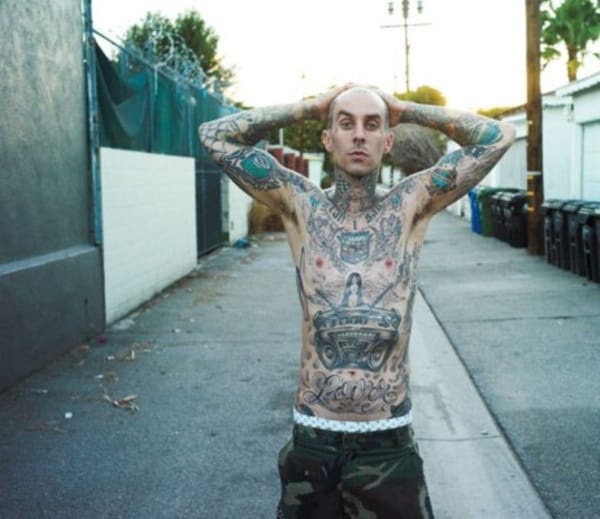 Travis says he enjoys the pain when he gets tattooed on his body. He has many tattoos on his body few of them are: Can I Say banner, a Cadillac emblem, Jesus Christ, Chevy symbol, his daughter's name. Last he got his head tattooed completely and it took around 35 hours.
Lady Gaga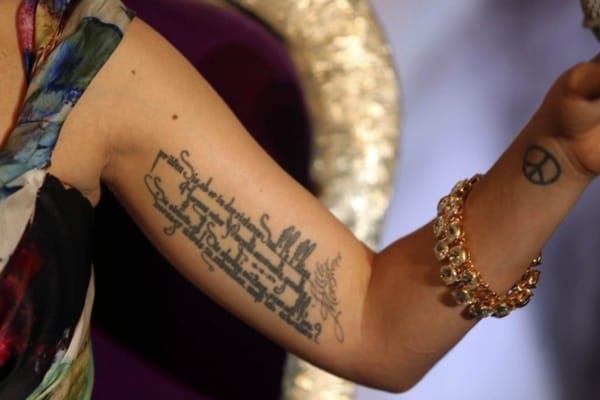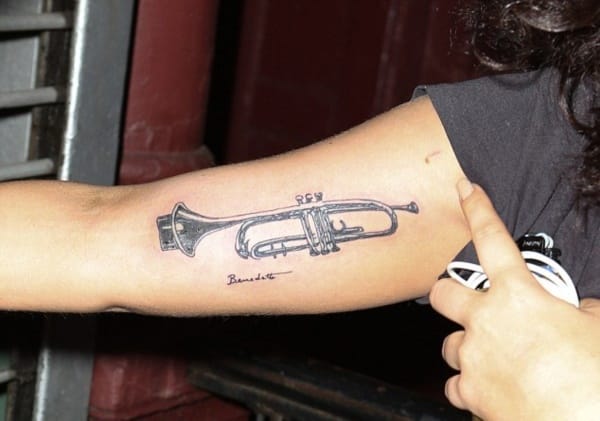 She got tattooed it from Osaka, a city in Japan in 2009. After few years she added "Little Monsters" on the bottom end of the tattoo. She explained that it is a tribute to all her fans. She says that, she will fill up her left side of body from tattoos as her dad requests her to keep Monroe side of her intact.
Manny Pacquiao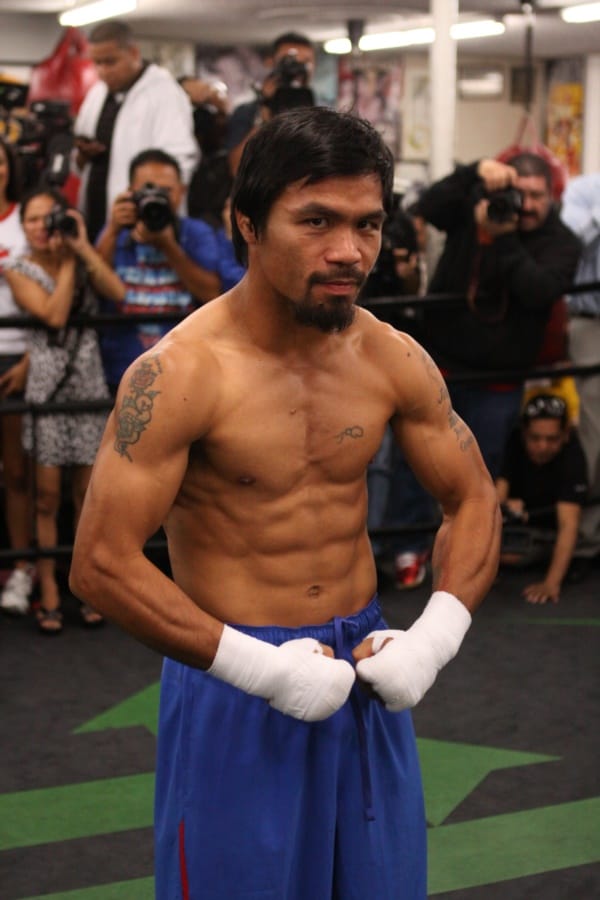 He is one of the highest paid athletic in the world also known as Manny.
He is an ink freak and he owns a tattoo shops which is located in Los Angeles. He has a tattoo on his upper bicep with brotherhood symbol and below that name of all of the family members. It is a really one of the decent and nice celebrity tattoo designs.
Adam Levine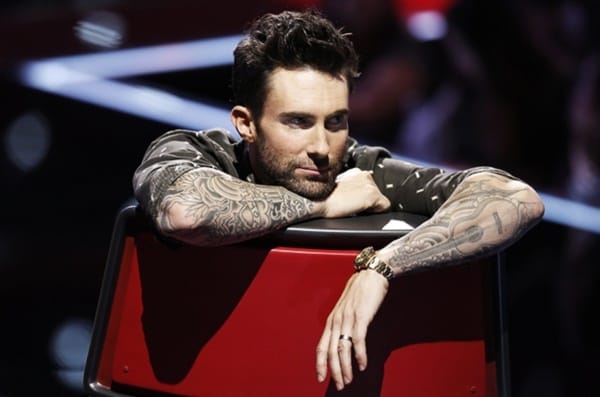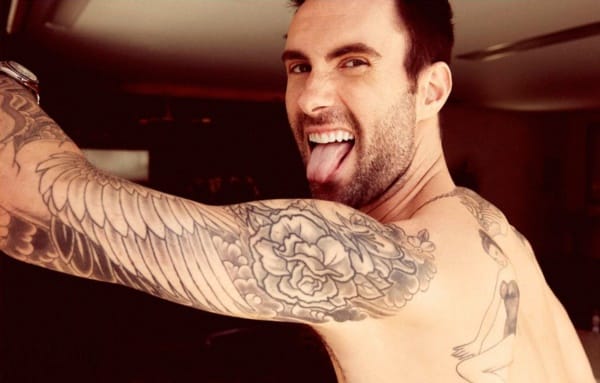 Adam Levine has a "Los Angeles" tattoo on his right bicep as he was born in the same city. There are some more tattoos on his right arm which he dedicated to his mom.
Adam has engraved a tattoo on his chest left side which shows his passion for yoga. Best tattoo on his body is "A Dove" with cherry blossoms. He graved this tattoo to provide tribute to all those who lost their lives in the terrorist attack on 9/11.
Megan Fox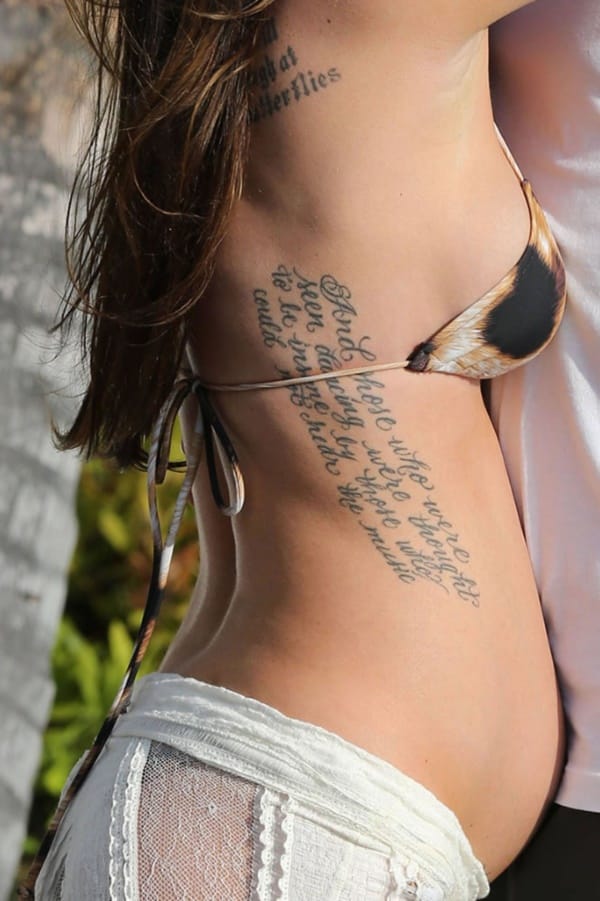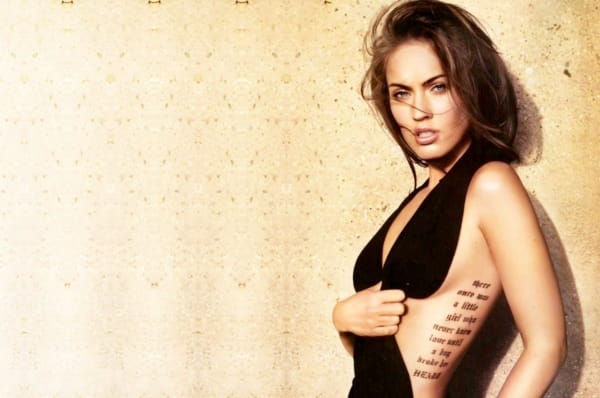 Megan loves poetry and it can be easily noticed on her skin. On her upper back shoulder she got a quote by Shakespeare tattooed. The lines are as such, "we will all laugh at gilded butterflies."
Drew Barrymore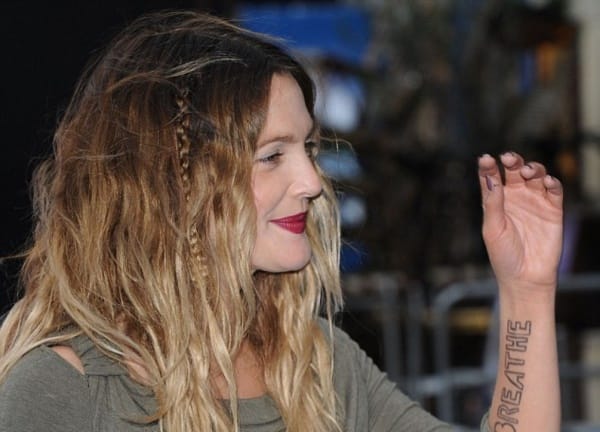 She is an actress who has tattoo on her whole body. Few of the tattoos are: Moon on her toe, Black butterfly on navel, Cross tattoo with vines and her mother and boyfriend name. Barrymore is a free bird describes a little bird which is on her forearm.
Danny Trejo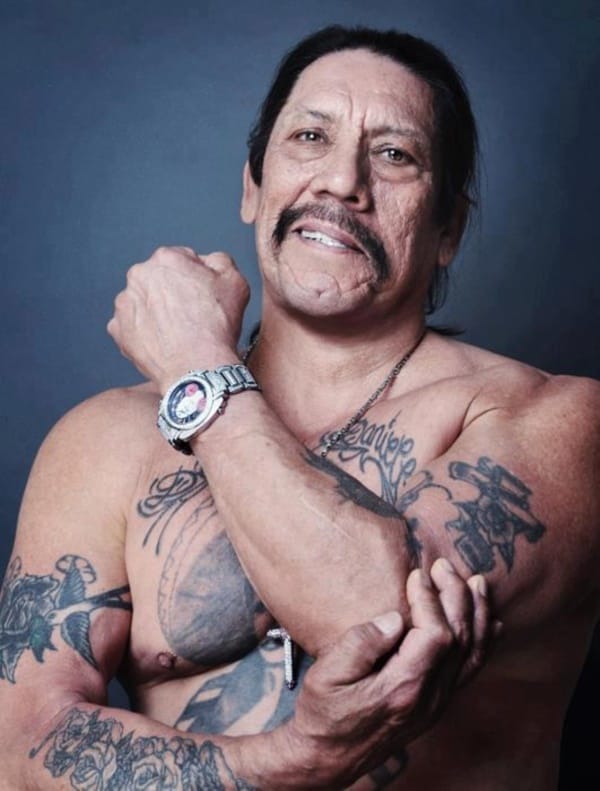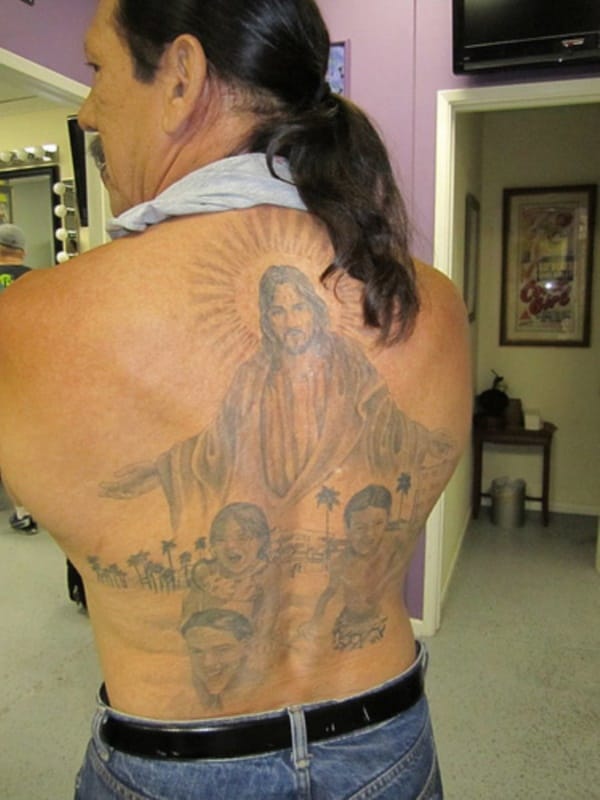 Trejo's maximum tattoos were done in prison and he has spent most of his time there. Maximum tattoos are gang related. There is a big tattoo on his chest which was also done in jail and it took around 2 years to complete.
Michelle Branch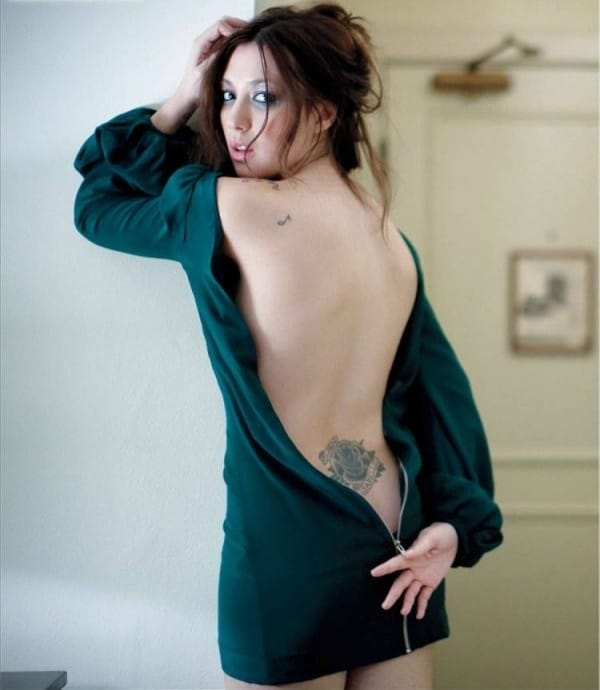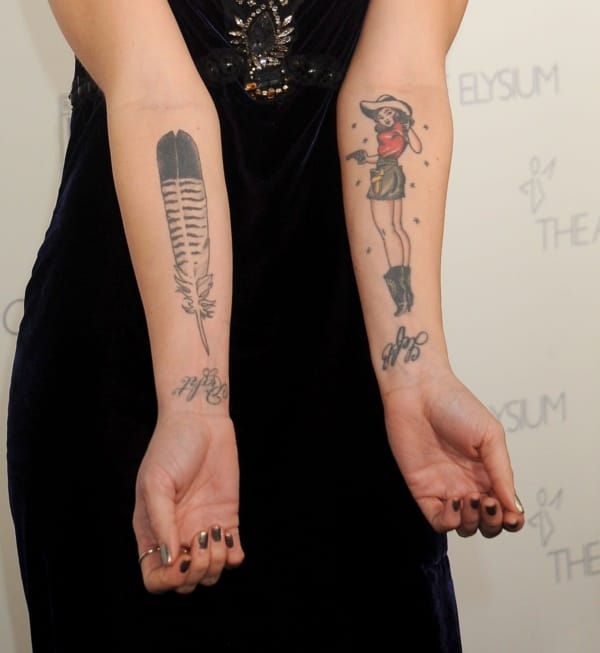 Michelle is a song writer and a singer too.
She says she will get tattoo on her every career milestone. Recently she got her daughter's name on her wrist with black roses.
She has a tattoo that says, "Homeward bound" because she explains that whenever we are on road we are always homeward bound.
Johnny Depp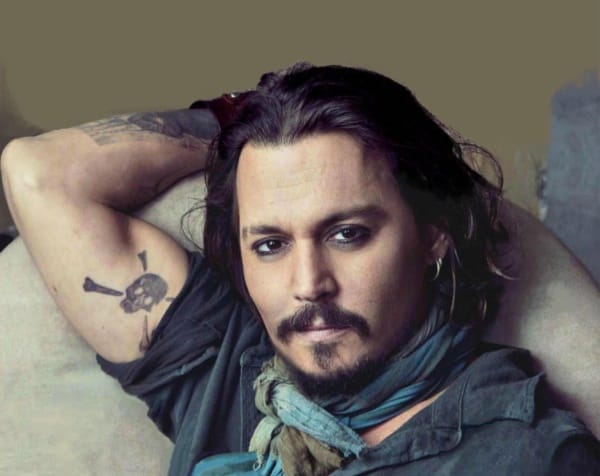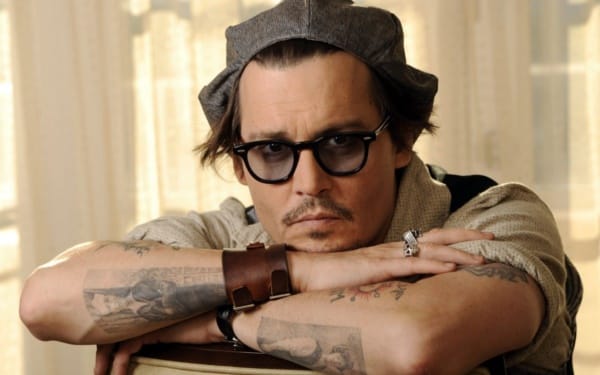 This single line is enough to describe all about him as he says: my body is my journal and my tattoos are my story. He has many tattoos few of them are: Caption jack sparrow's tattoo, his mother's name, his first daughter's name.
David Beckham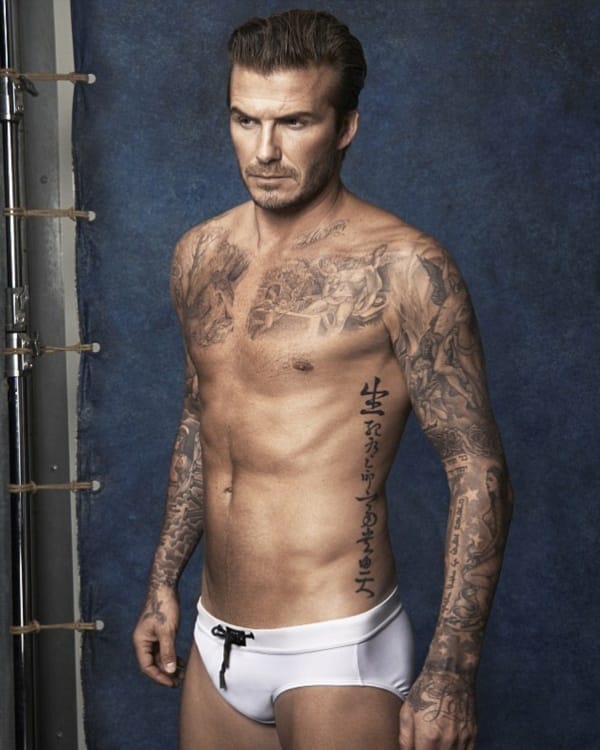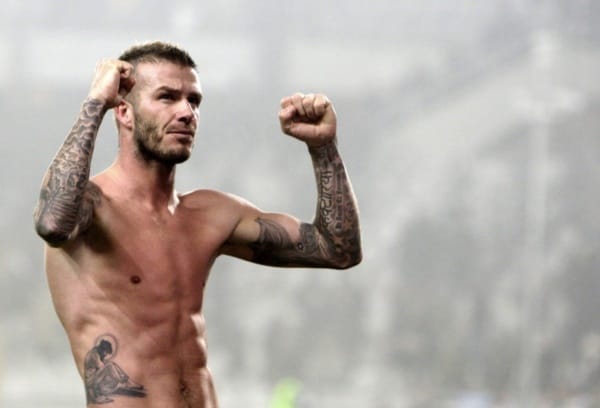 He makes all his tattoos from his long time artist "Louis Malloy". All of these tattoos are related to his wife and among all these the best tattoo is, "I am my beloveds and my beloved is mine." And one of his lucky number i.e. 7 on his right forearm.
Rihanna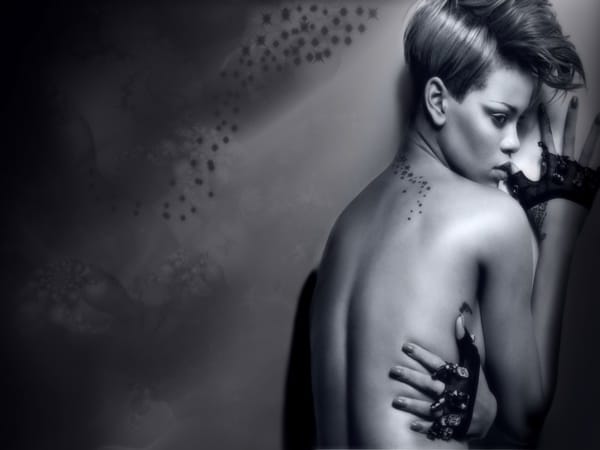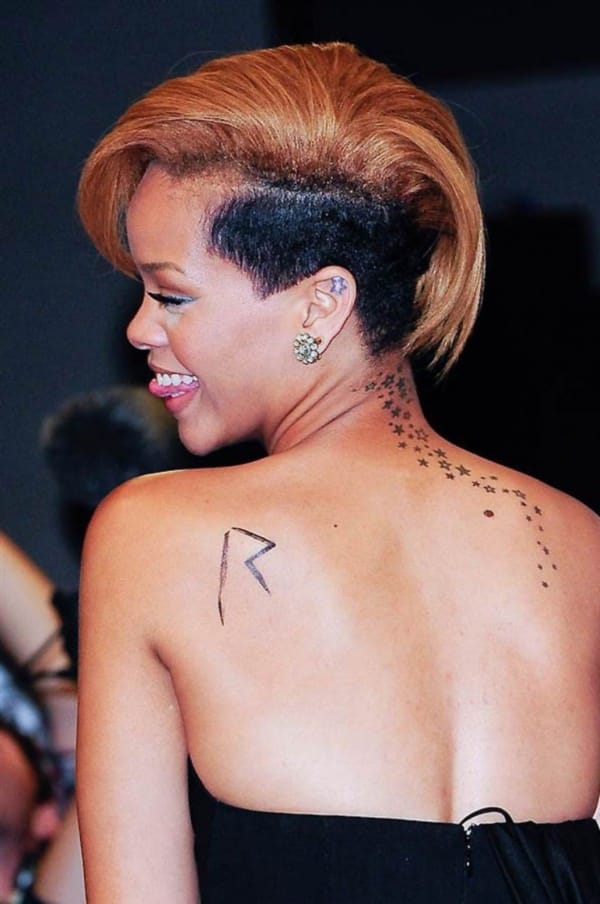 She started tattoos journey from 2006 and till now she has more than 15 tattoos on her body. Some of her tattoos are – Shhh, Love, the Egyptian Goddess Isis, Gun etc. and the latest tattoo which she had recently on her hand is of traditional Maori.
Mike Tyson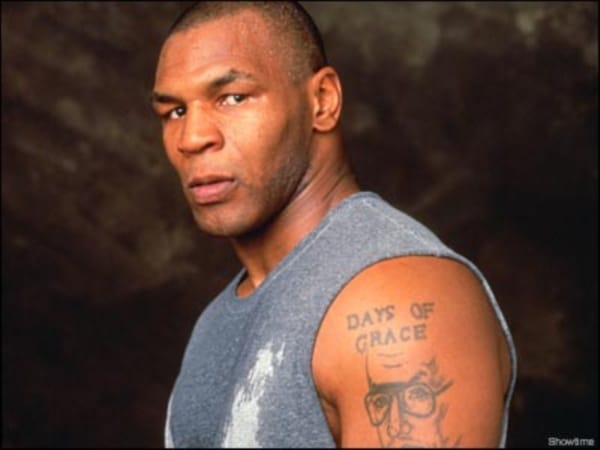 Former Heavyweight Champion steered the public and their curiosity after his face tattoo. But as per his documentary he says that tattoo represents his 'warrior spirit'. Rather than face tattoo he had Mao Tse Tung, Arthur Ashe tattoos on his arm.
Alecia Moore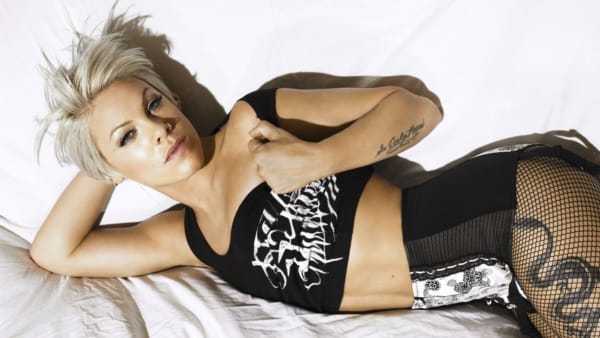 She is also known as "Pink" for her growing tattoos collection. Till date she has minimum 22 tattoos on her body and number is still increasing. Music note, Bar code, a guardian angel, pink bow ties, a razor blade, dog tags etc are some of the tattoos on her body.
John Mayer
Singer, song writer and guitarist John Mayer wow his fans with many new tattoos on his body. Like peonies, wind bars, cherry blossoms etc. Mayer's body is fully covered with Japanese tattoos.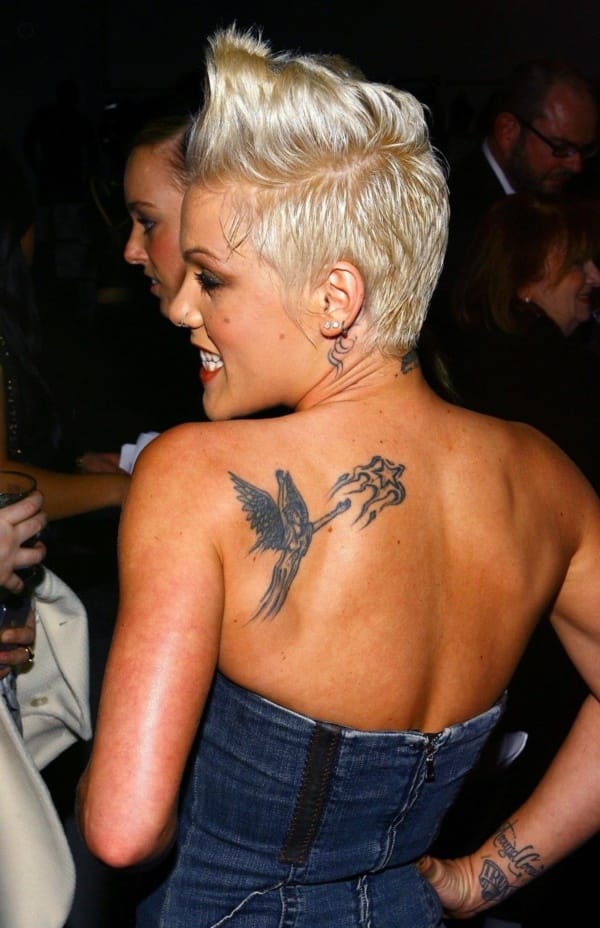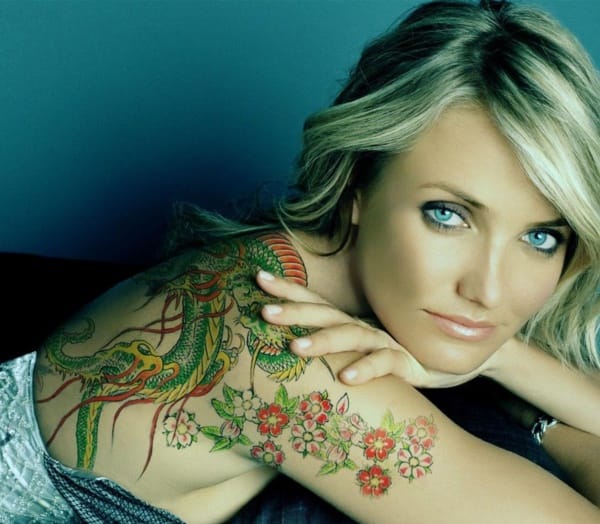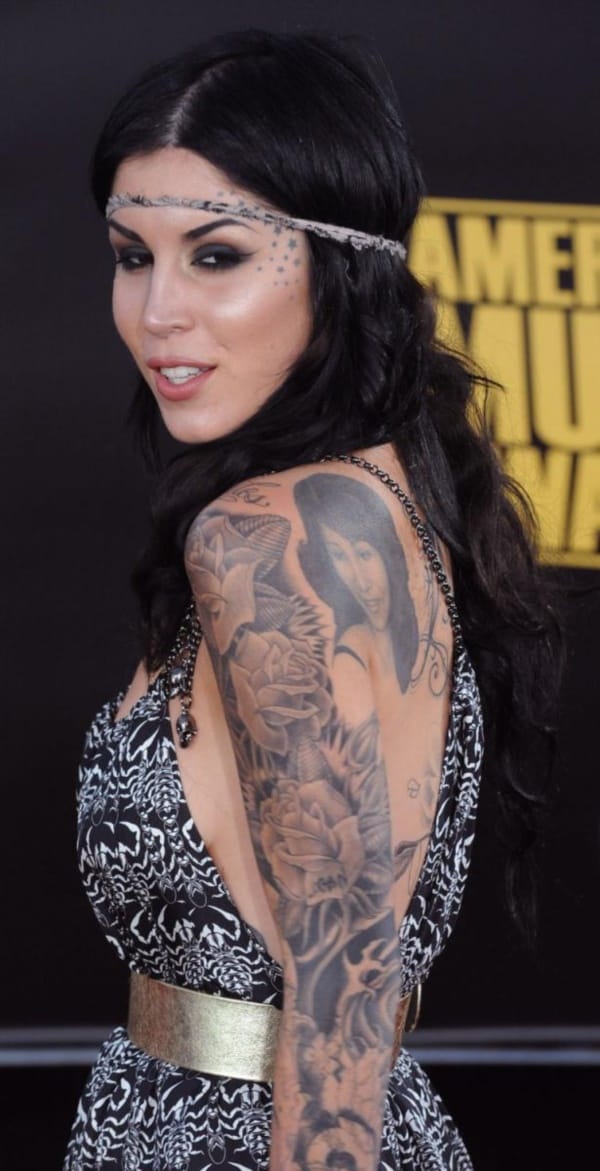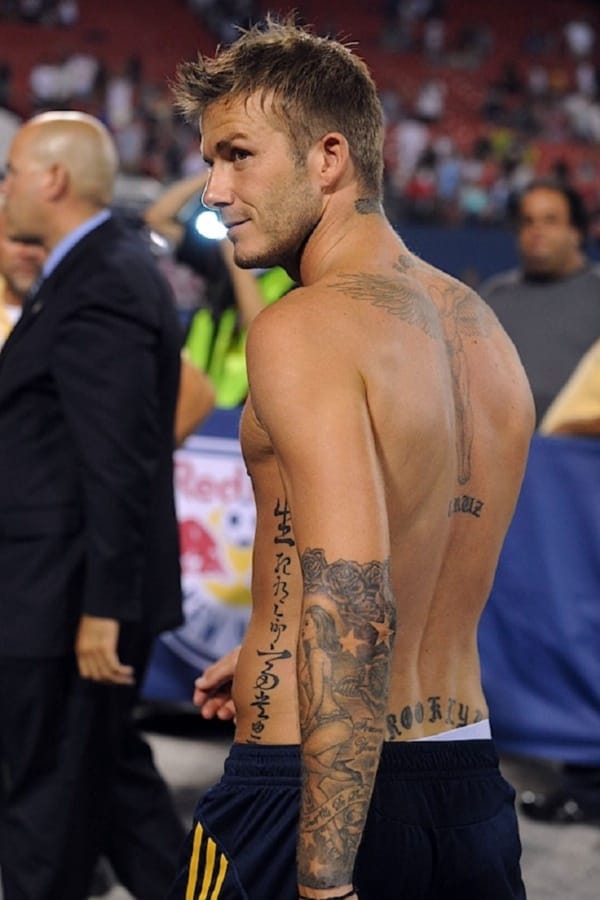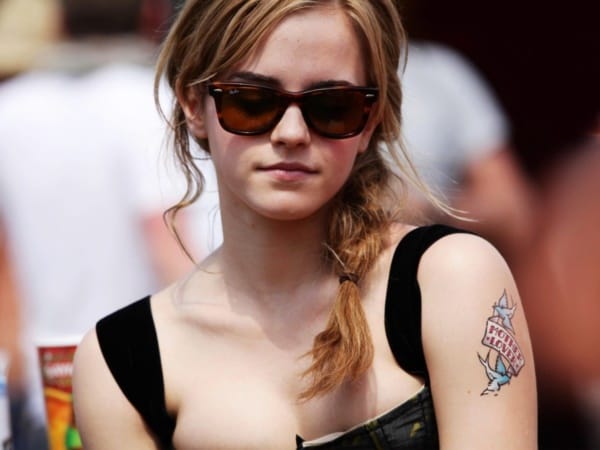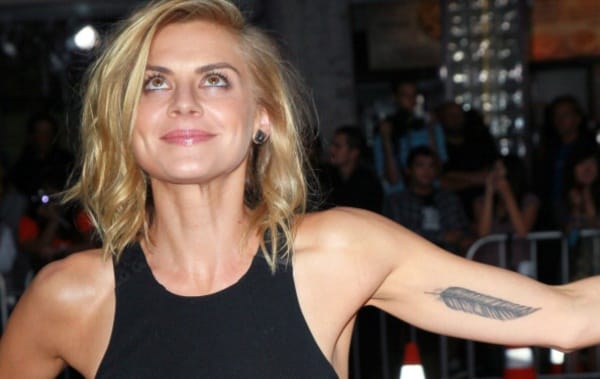 These were some of the nice celebrity Tattoo Designs got inked by the famous superstars and celebrities. Hope these will inspire you too.