Winters and boots are a sexy combination! To add on, there is nothing better than wearing long warm boots! Some celebrity inspired styles and some self-made fashion hacks, boots are always trending, especially in winters! So, what are you waiting for ladies? It's time to stalk up all those long hidden colored and non-colored; long and short boots and match them up with your new outfits! Be it crop tops or the latest trend – cold shoulders, boots can never let you go wrong! And guess, what we have for you today! We have taken all the efforts to bring to you the Trend Setting Winter Outfits With Boots while you are busy searching for that one favorite boot of yours!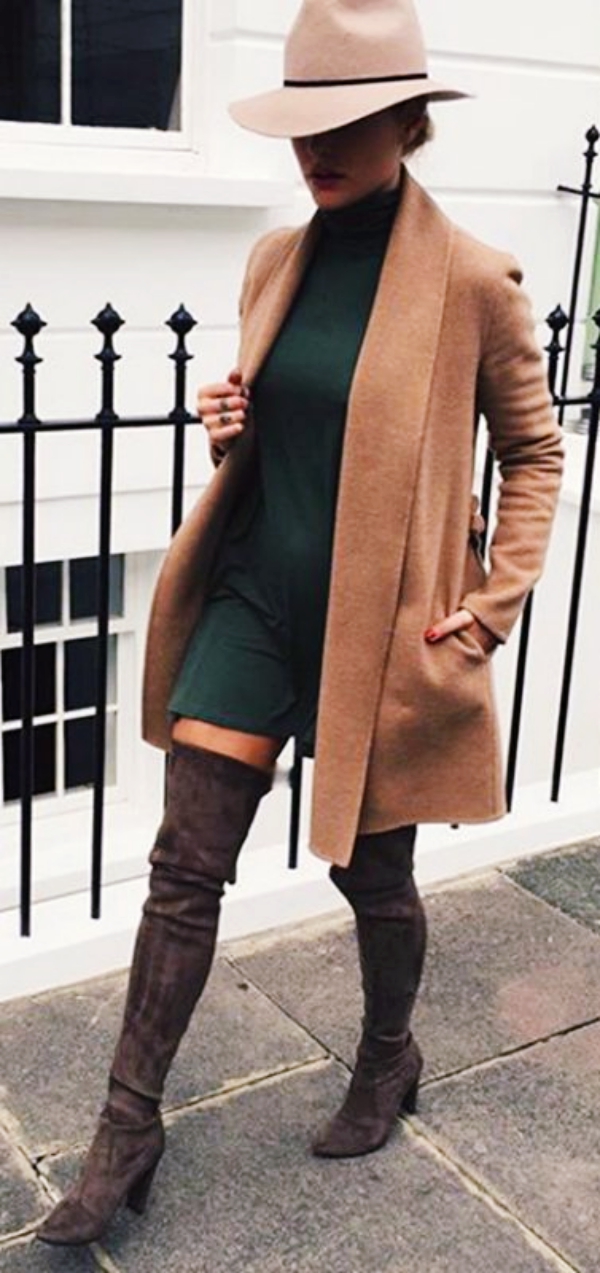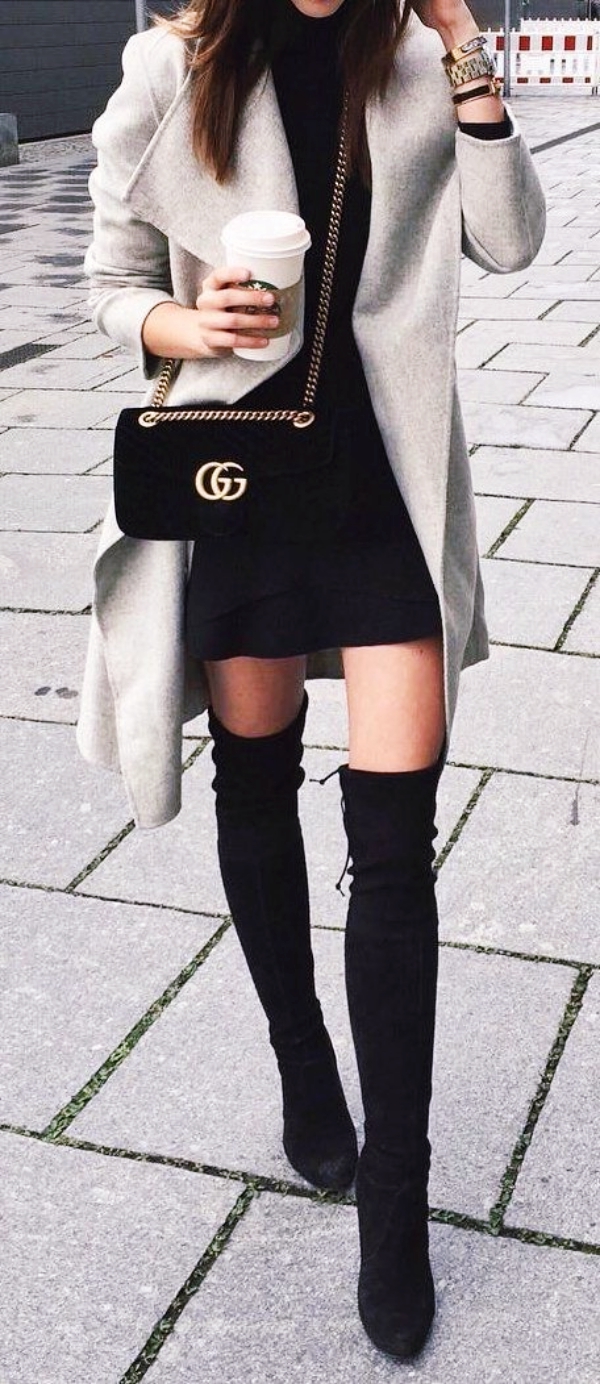 Trend Setting Winter Outfits with Boots
Leather Pants and Boots? Are you kidding me!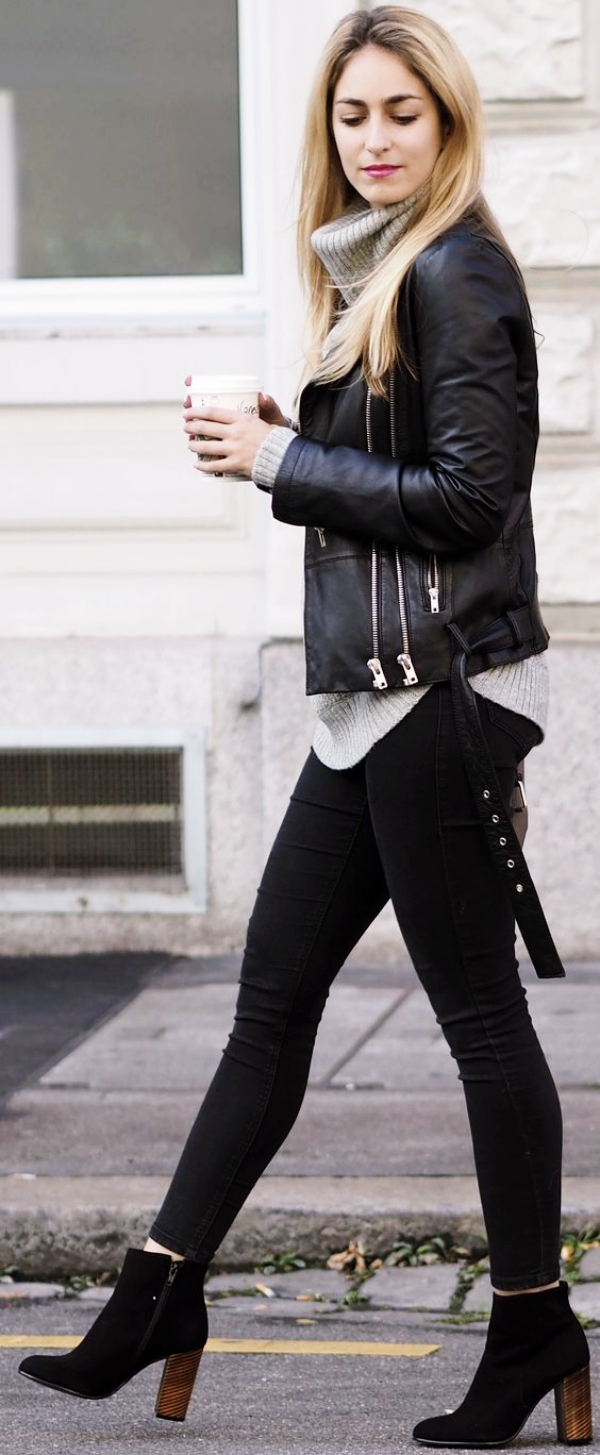 You are going to break all hell loose with this sexy combination. Cute ankle boots with tight leather pants to kick off winter is one of the highest ranked on Trend Setting Winter Outfits With Boots.
Fluff Yourself To Look Adorable

A fuzzy sweater with fitted jeans and high-heeled boots accentuates your figure and all you need is a stunning necklace to slay the look.
Greek Boots To Your Help!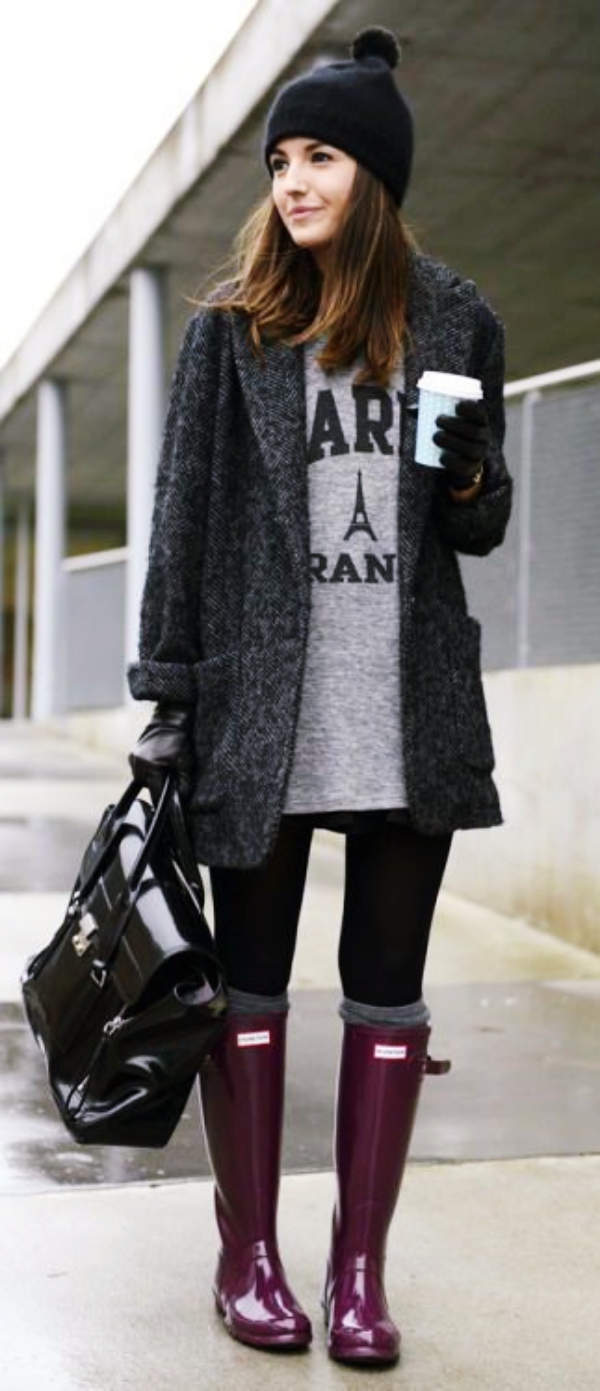 Those Greek boots and a figure hugging wool dress is one option that you can totally adore if you are just too lazy to dress up!
Go Contrasts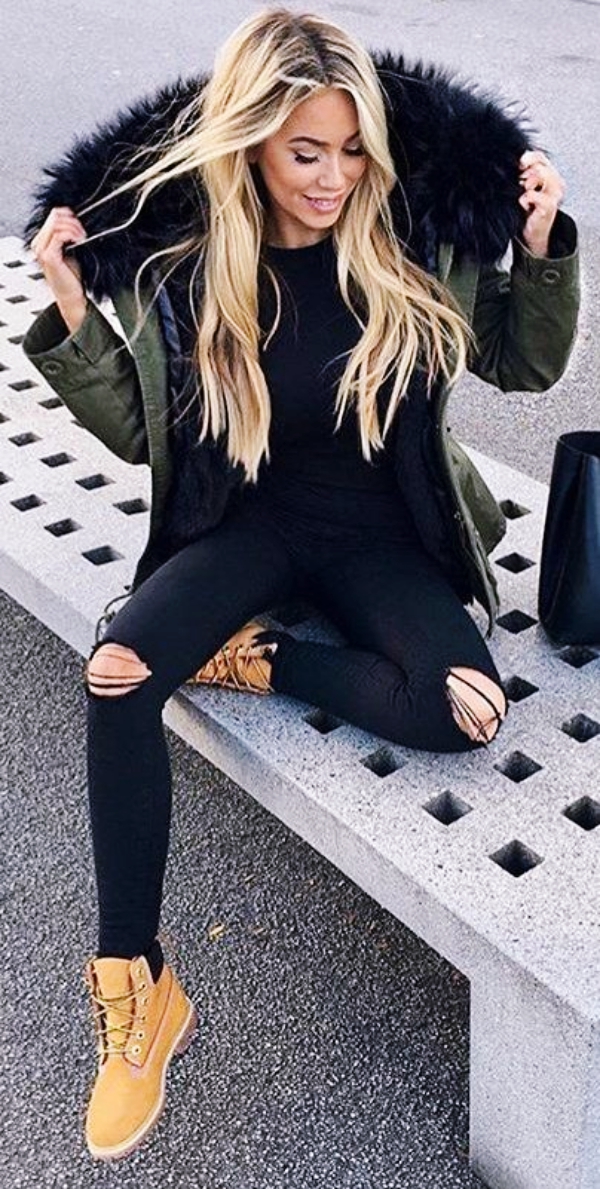 This is the trend of the 21st century! Go monochrome in your outfit while wearing contrasting boots and it is going to surely add on to the list of Trend Setting Winter Outfits With Boots.
High Boots To Bring In That Casual Look

A pair of thigh-high boots will look great with your jeans and a casual oversized sweater. Wear a mini and a casual cape and encase your long legs in thigh hugging boots.
Formal? Not Quite!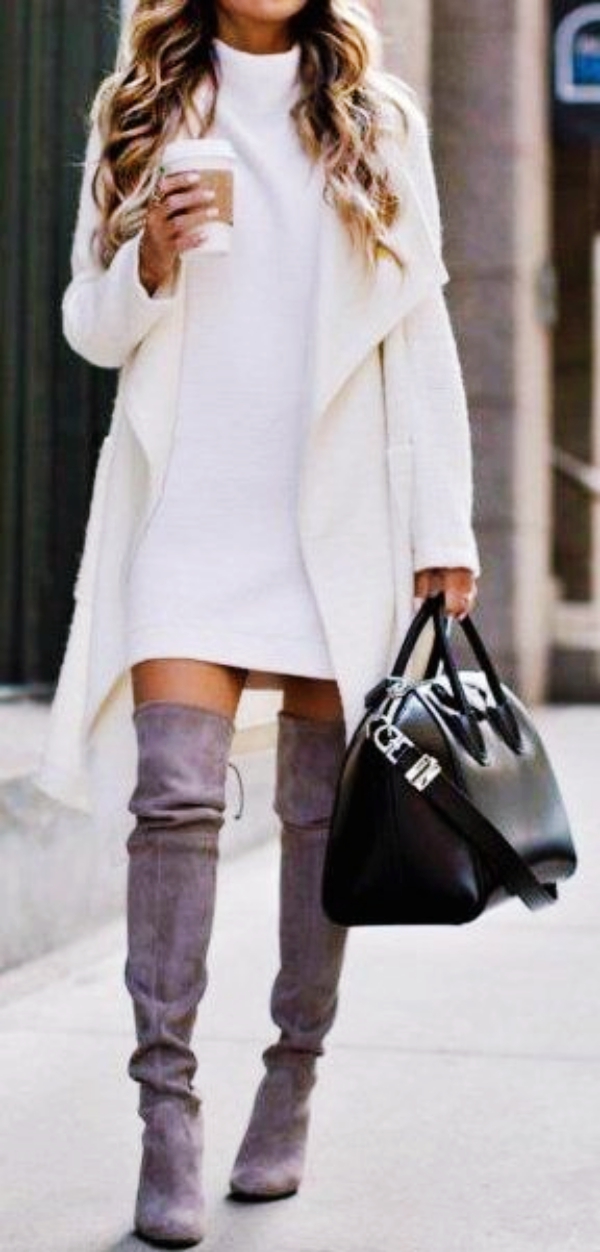 Wear shorts with a formal long jacket and the tallest boots you can find. A warm scarf around your neck, a long and loose sweater and boots – a head turner for sure.
Be Different

Be bold with tiger print boots and an all-black outfit. A scarf, skirt, leather jacket and tights with laced up boots works every time.
An A-list Look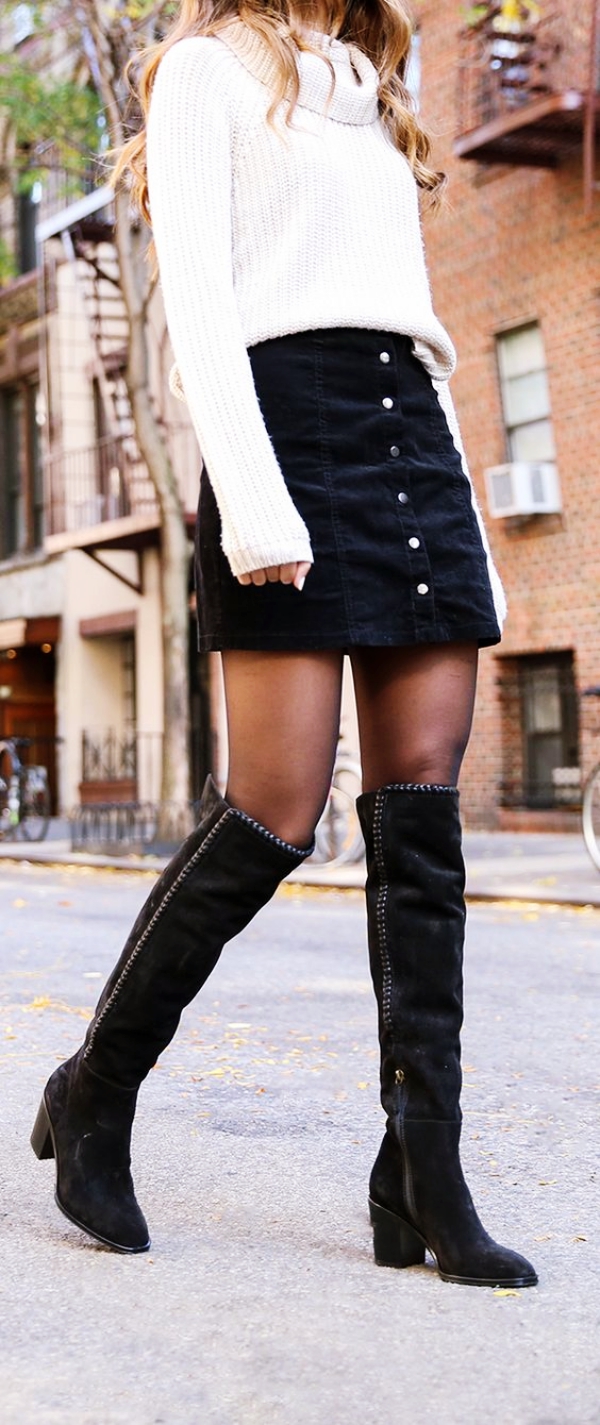 Snug capris, a warm shirt, and a jacket with ankle boots is definitely an A-list look.
Stripes

Tan boots, a striped sweater, and a Fedora hat – how about experimenting with that! A turtleneck and a denim skirt with the longest boots is a winter fashion statement.
Loosely Comfy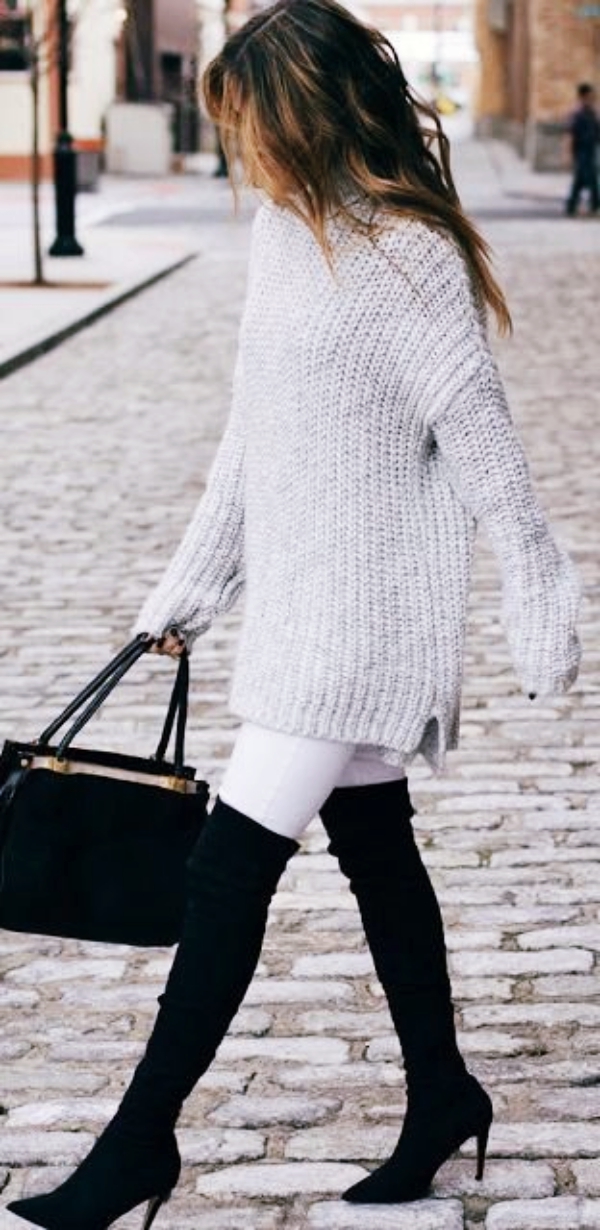 A loose and comfortable sweater, your favorite jeans and ankle boots is casual chic. Wear a long sweater dress, your best coat and match the color with ankle boots.
Pointy Toes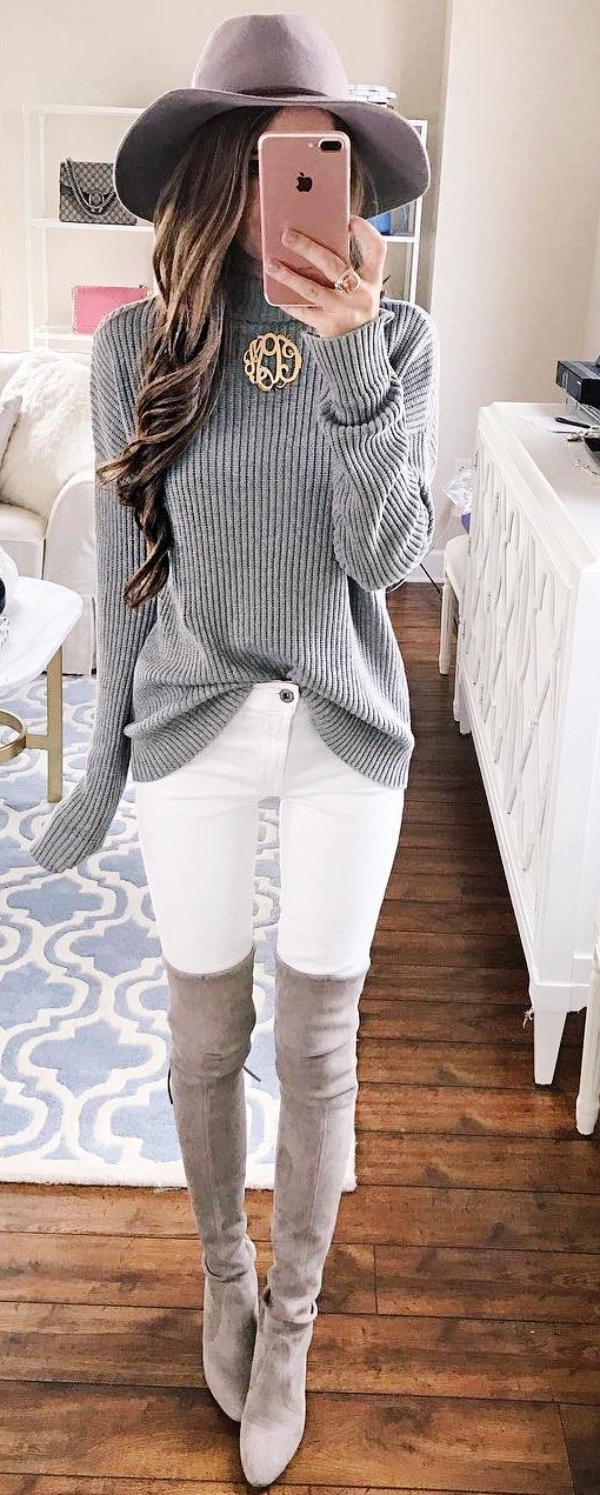 High fashion entails wearing a nicely fitted polo neck with a casual jacket and pointed leather boots shone to perfection. How about wearing a sweater and your boots of the same color, while you wear black pants with it?
Cable Knit

Winters and Cable knit sweaters walk hand in hand, you see? Cable knits look classy and are so warm that you may not feel like layering up with jackets or something.
Autumn Look

Ankle boots with a chunky jumper and jeans and a beanie cap and who needs to go with the same old trench coats then! You see, accessorizing accentuates the appearance in much easier and classier way.
Tucked In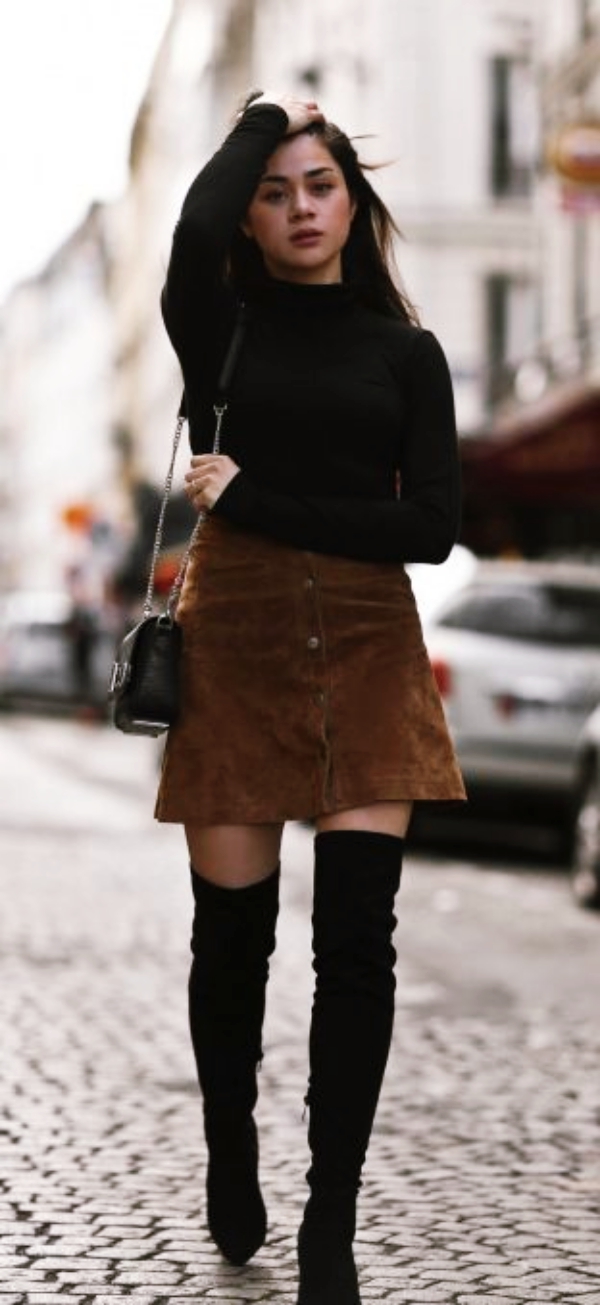 Tuck in your turtleneck inside your best fitting jeans, with a jacket and boots. High head messy bun rules the game then and you don't even need a scarf to play winter with turtleneck on you.
Cover it

A sweater, skirt, and boots that go all the way up for the conservative! Adding the stockings to your lookbook won't be a bad idea though! Tuck in the sweater for extra glamour.
Torn Jeans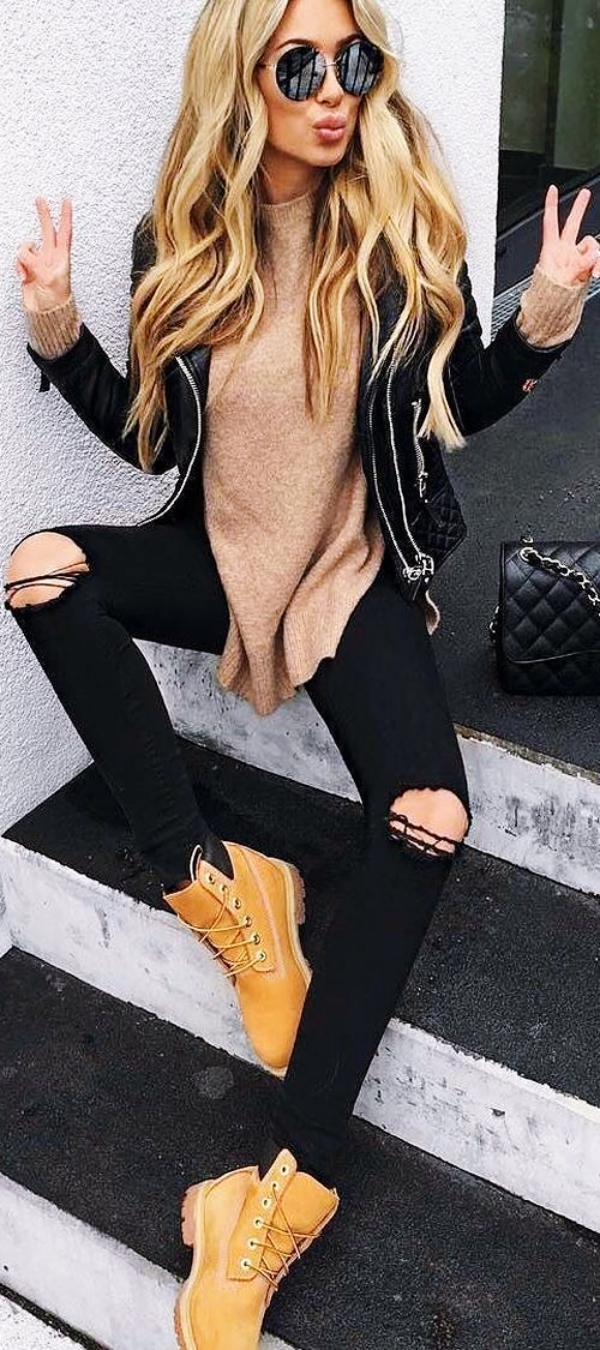 Torn jeans and matching ankle boots is a cool look. I will prefer wearing a baggy turtleneck sweater and VOILA!
Belted

A belted coat and high boots with the right handbag is winter chic. Your winter colored hair would be enough to flaunt of your styling mood too!
Capes and Shrugs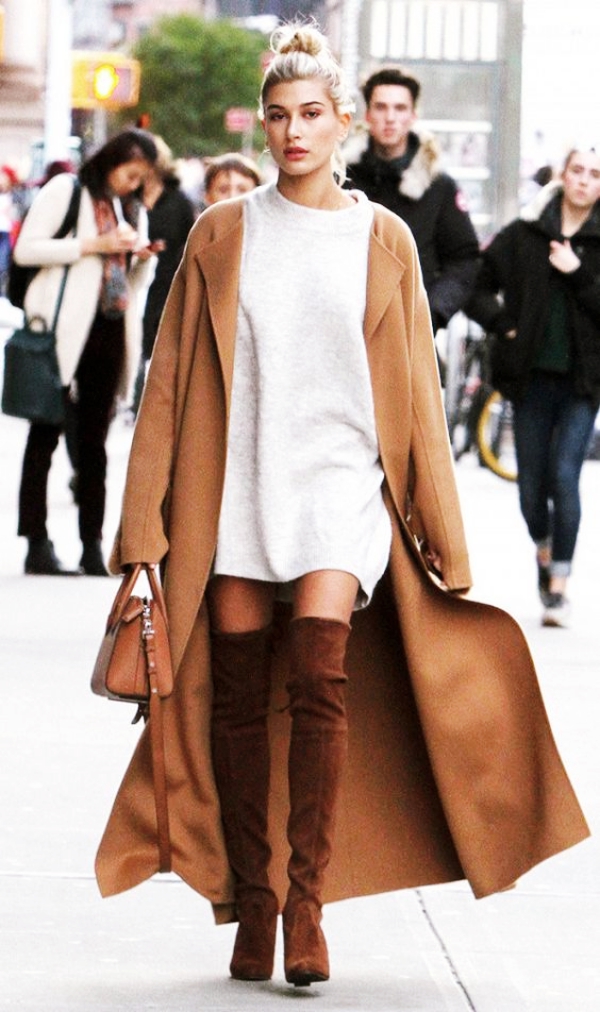 Layering is what excites me inside out since it is the instant way of turning a boring outfit into a stylish one. Grab a simple tee and skinny pant and leave the rest on capes and shrugs. Try different capes with different sized boots.
Checks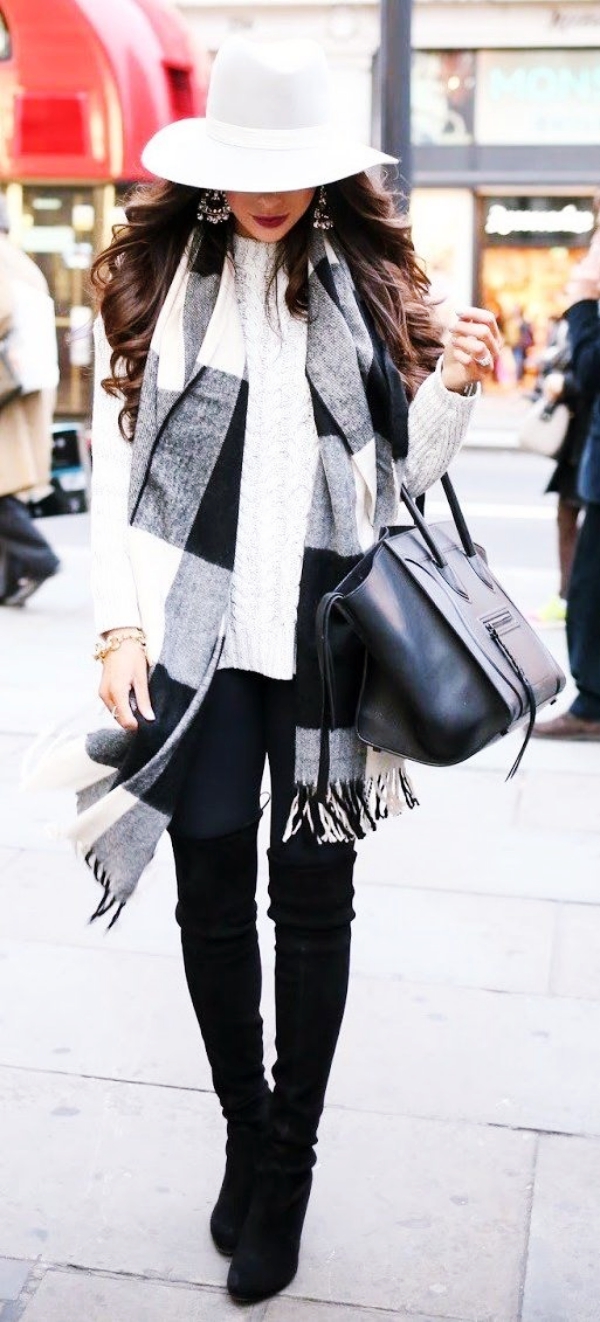 A checked sweater or cape with boots of the same color can work really well. A figure hugging dress with two warm layers to keep out the cold! Checkered Winter skirt is yet another inspiration to flaunt off at work.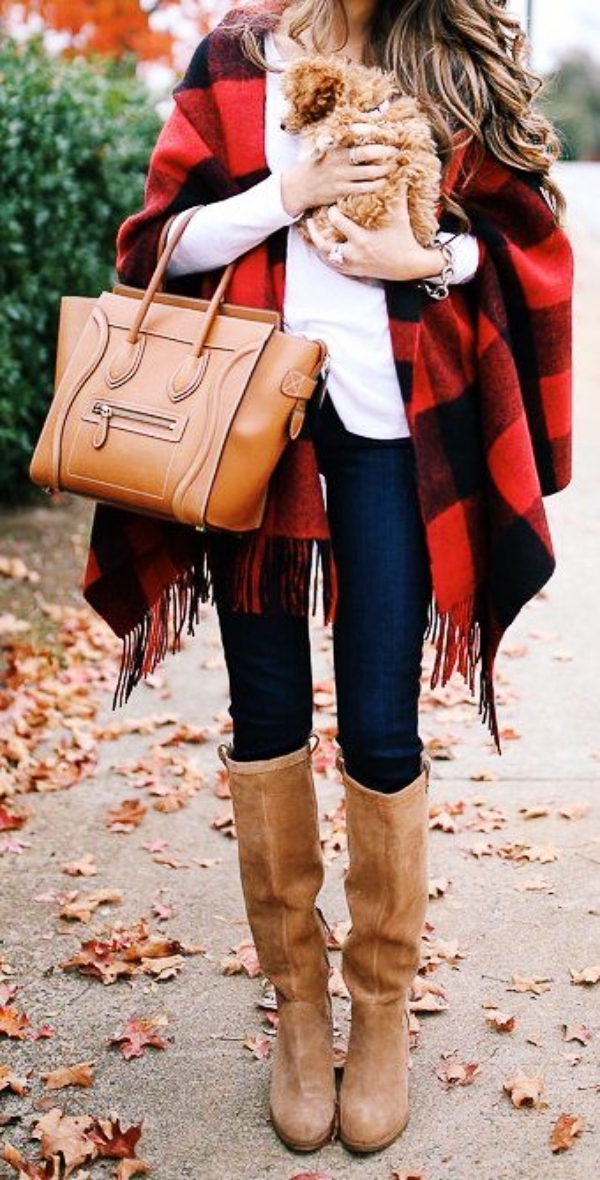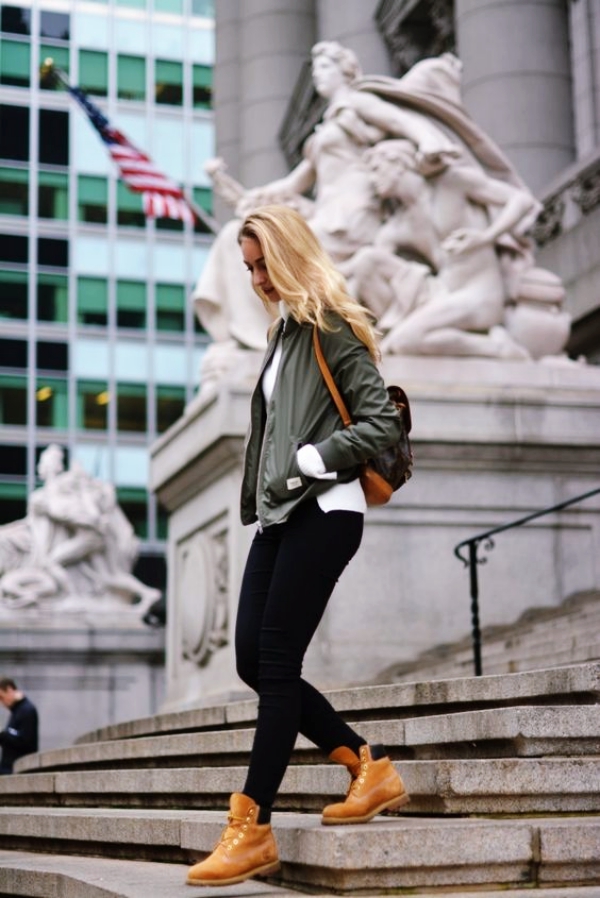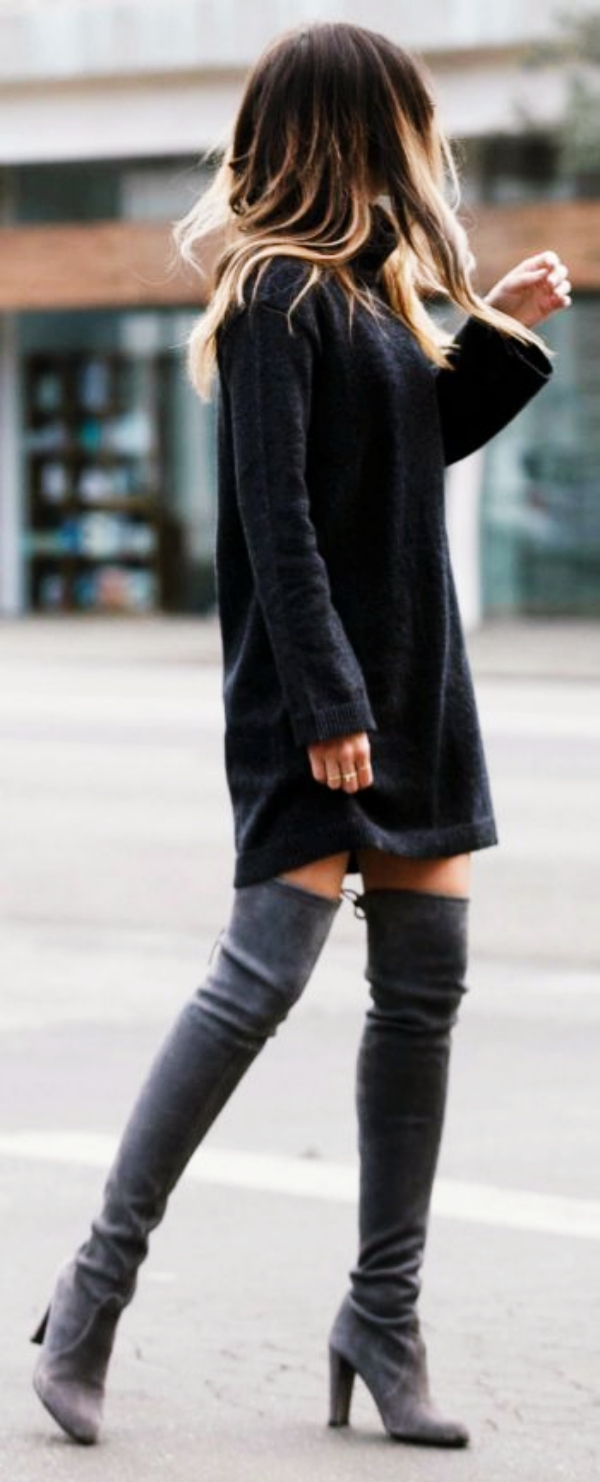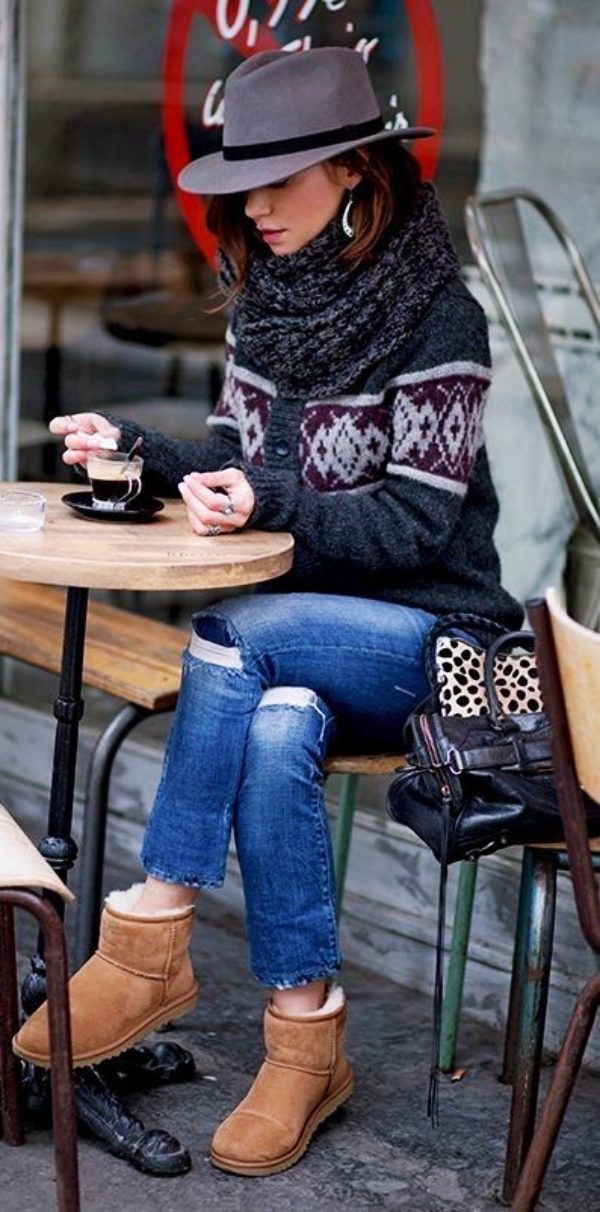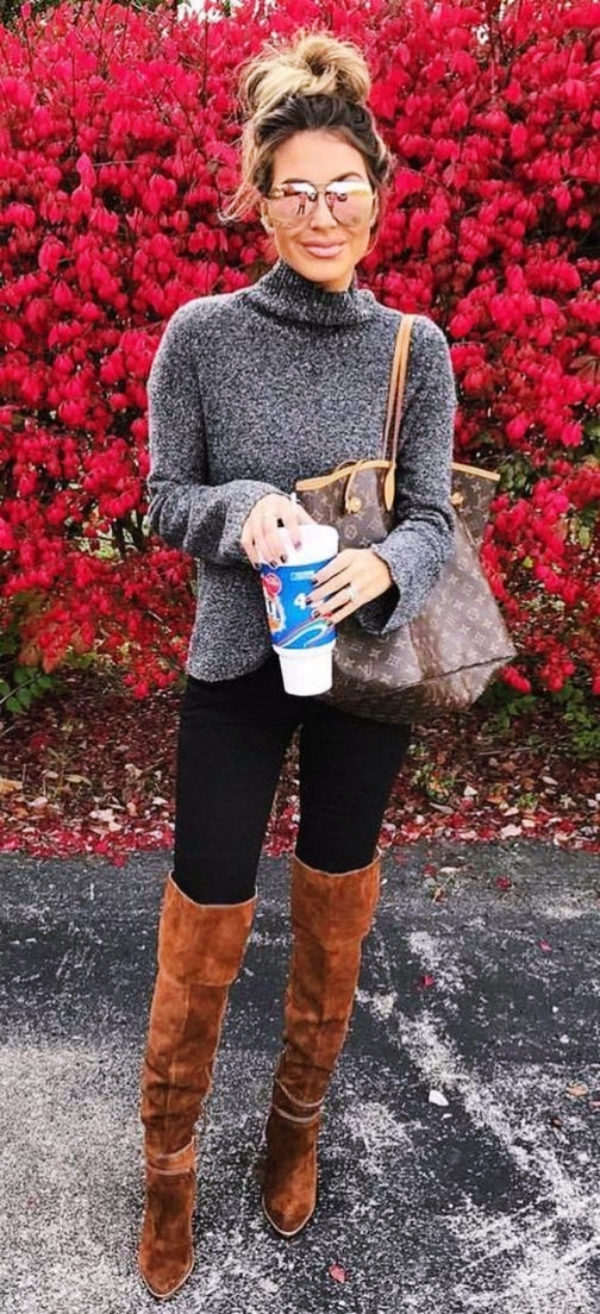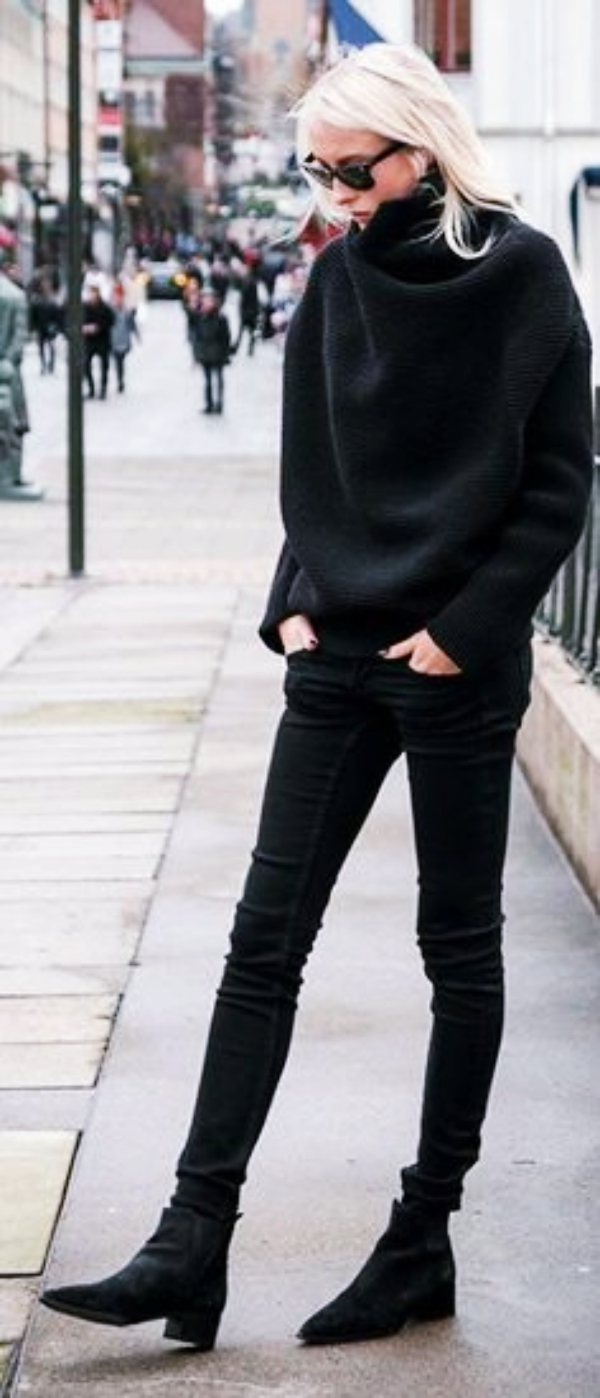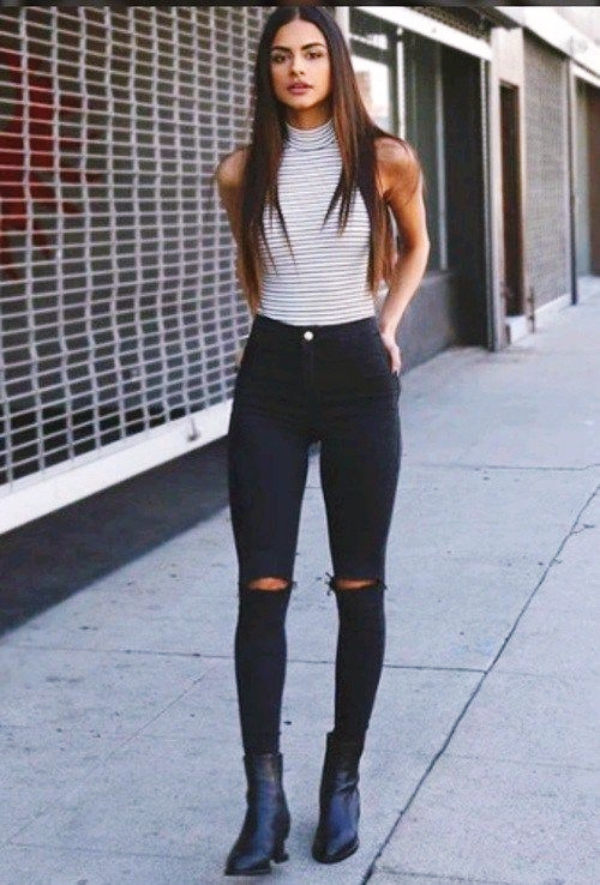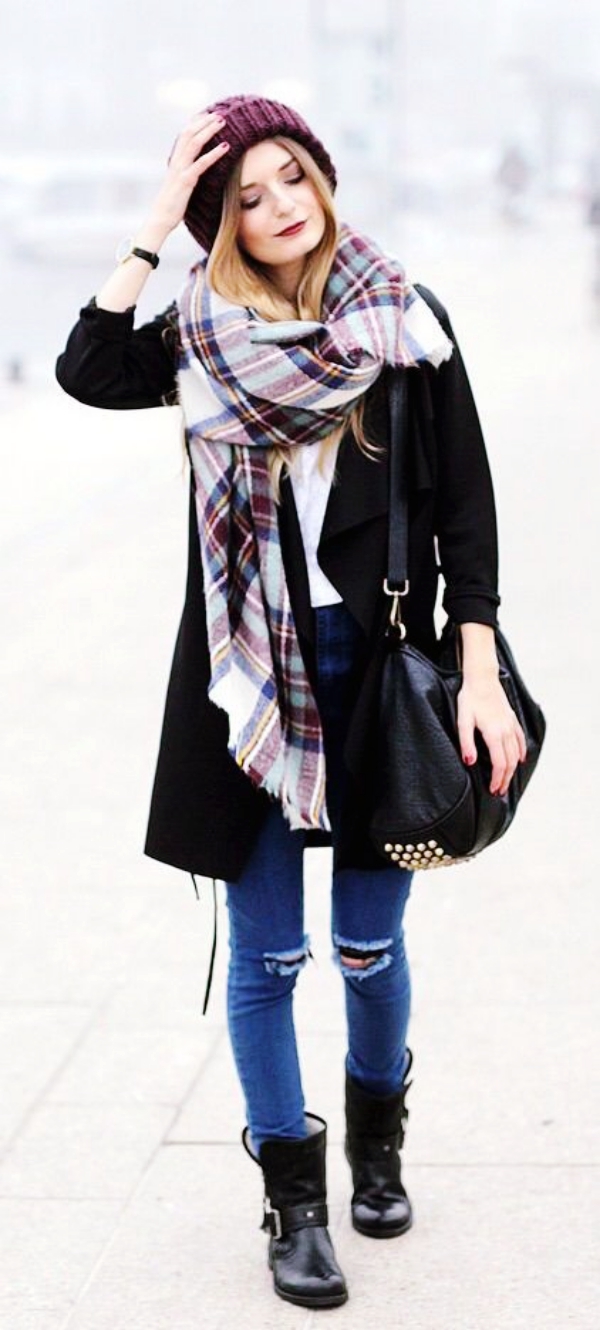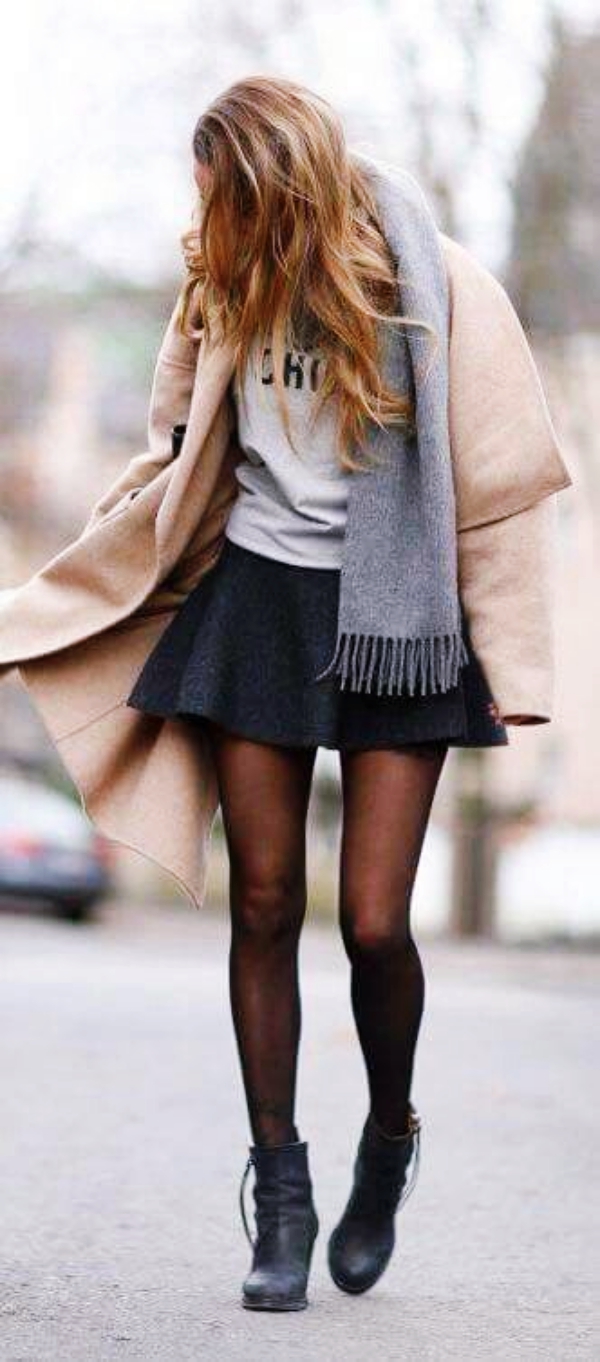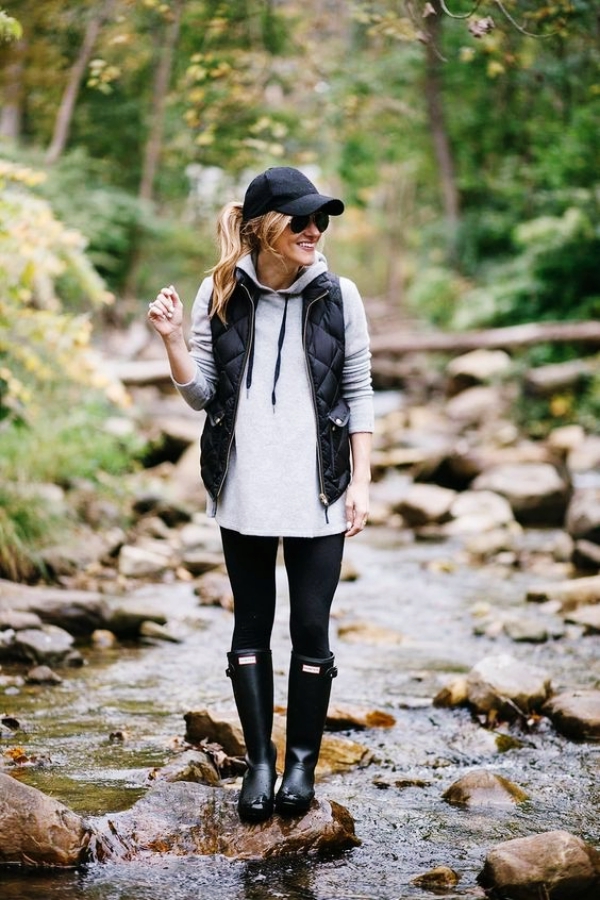 So, get going and start pairing up your outfits. Trends may change, but this is one definitely her to stay! Which of the above Trend Setting Winter Outfits With Boots are you trying tonight?
Save