Men are less concerned about trends than women. However, they also want to look neat and stylish without much effort. A haircut is an important part of the man's look, it says much about the person and his lifestyle.
Recently, high and tight haircuts have become very popular because they don't require much time for styling, suit all face shapes and almost all hair types except kinky locks. They are chosen by many men as an important part of their look.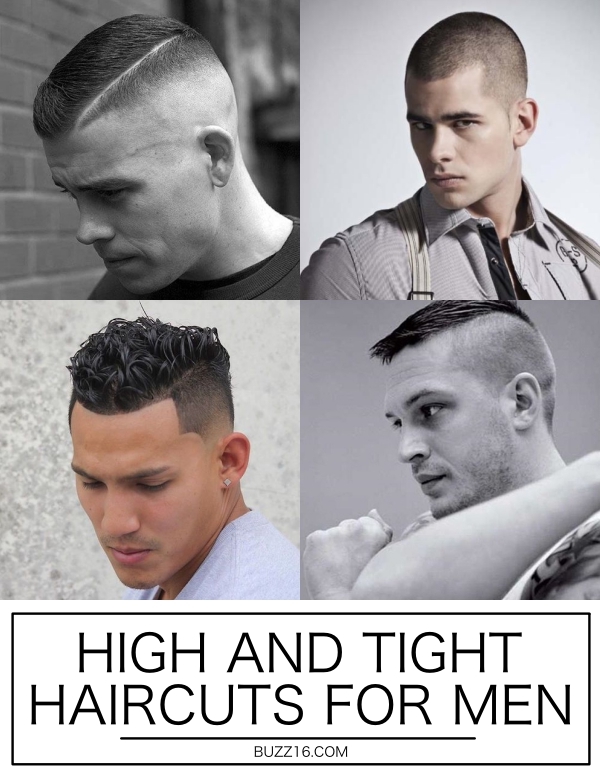 Here are vivid ideas of high and tight haircuts for men with variations. Get inspired and find a new hairstyle to express yourself.
High And Tight Haircuts For Men
What Is A High And Tight Haircut?
It is a military cut since it is always neat, conservative and functional as it doesn't block the visual field and never gets trapped in a helmet. Thus, this short haircut prevents potentially catastrophic scenarios. Originally, has been a variation of the crew cut, which implies the length of one inch at the top. Depending on the variation, sides are faded or tapered, and they are trimmed at length 3-5.
In general, you don't need styling products to maintain a well-groomed look, but if you choose a longer length, then you should use gel, wax or mousse to add texture to locks.
Variations Of High And Tight Hairstyle
This military hairstyle, which is called a skin fade by civilians, needs low-maintenance, yet it looks masculine. Here are best military high and tight haircuts for men.
After checking this amazing article, don't forget to check our another collection of charming hairstyles for teen boys.
High And Tight Recon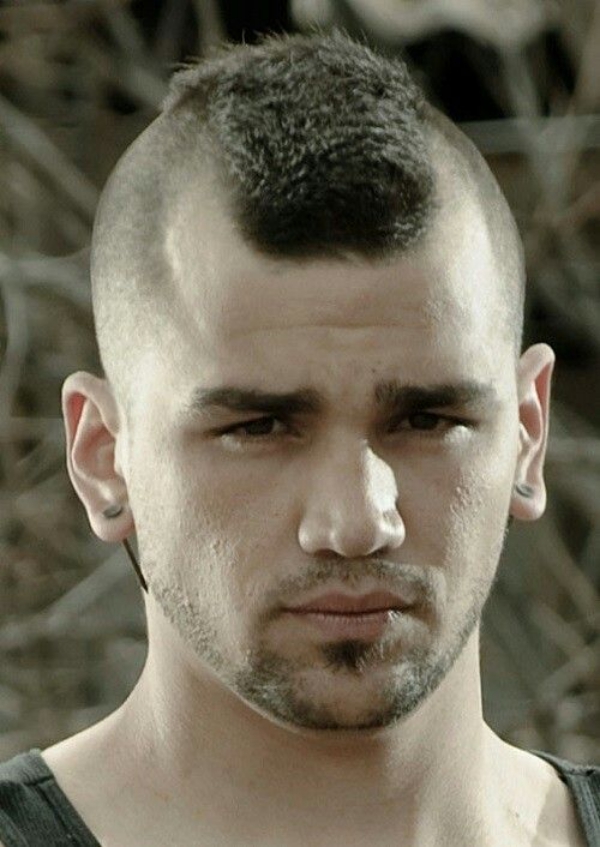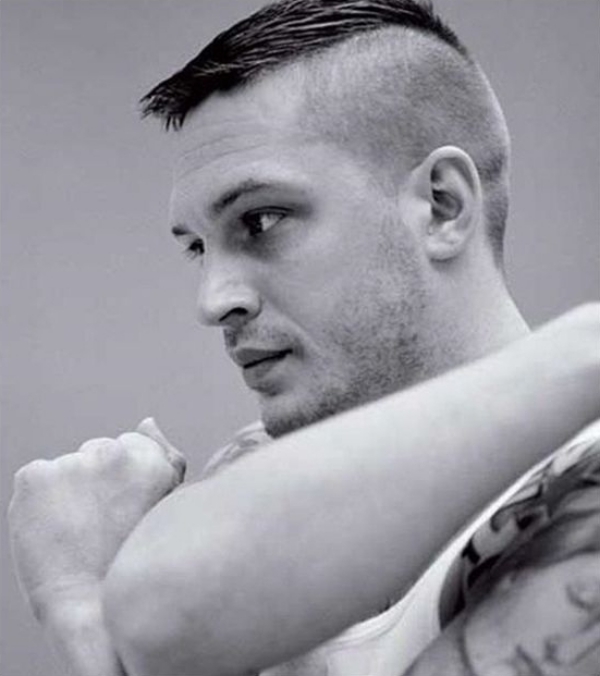 This is an extreme version of high and tight haircuts for men. It features shaved sides and a narrow stripe of hair at the top. It resembles a short Mohawk. It's the flagship haircut of the Marines. It doesn't require much styling, you may add wax or give the stripe at the top the texture you want. It may be sleek and flat or volumetric and kinky. This cut will help you to stand out and bring out the best facial features. It looks awesome both with the casual and formal outfit.
Horseshoe Flattop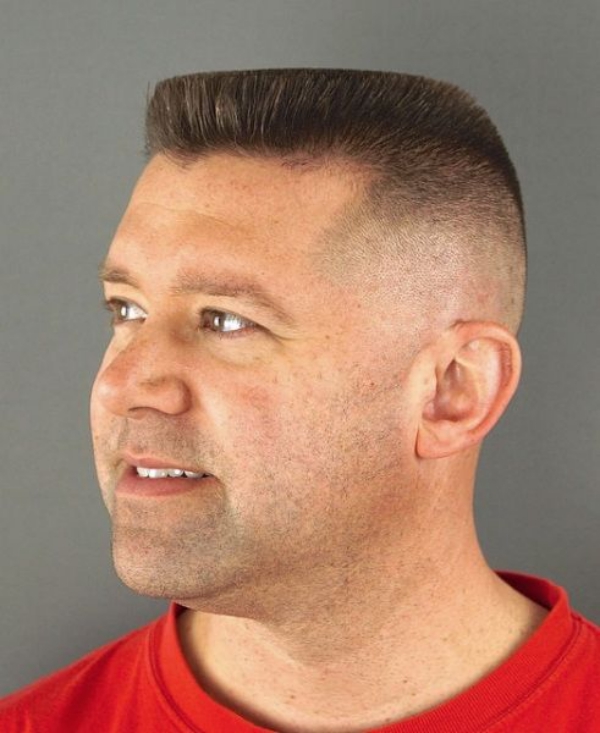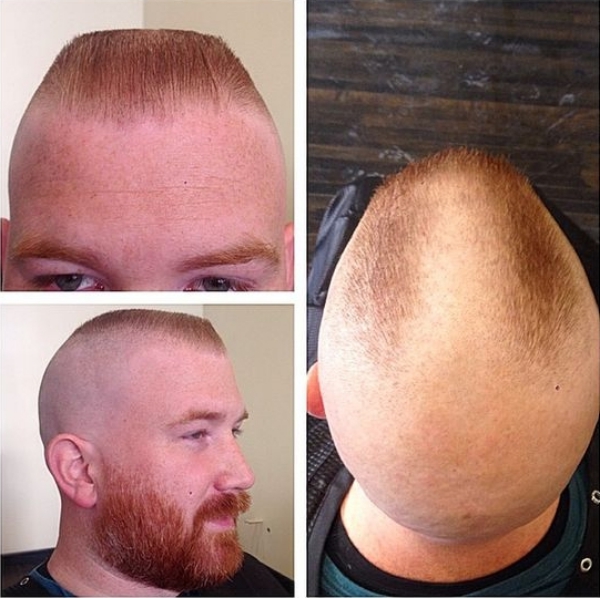 This masculine haircut is great for men, who have dense and straight hair. Owners of curly locks aren't advised to have this hairstyle. This cut requires a trimmed crown, which should form a flat surface when it is brushed up. The sides and the back are faded. This one may be a part of a rough look and it doesn't fit all face shapes. It's better to choose this shape if you don't have wide cheekbones and a high forehead.
High And Tight Crew Cut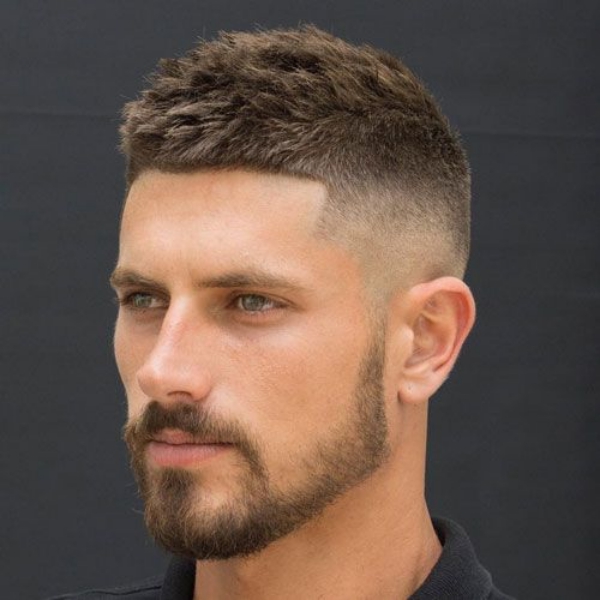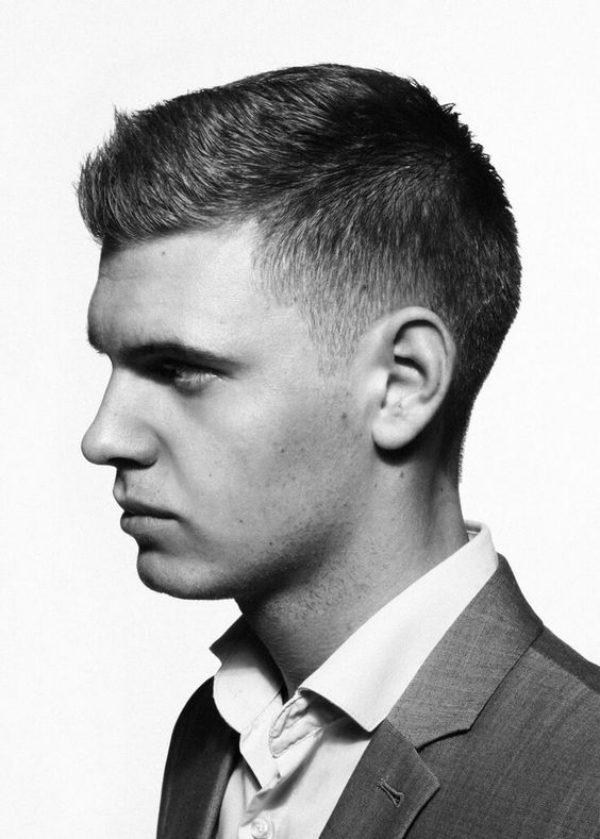 The crew cut is very plain, yet it is appealing. This hairstyle is worn by football players, soldiers and just men, who prefer simple elegance. This haircut requires tapering on the sides and the back down the hairline, a trimmed crown and a longer top, which may be styled in different ways. This cut is great for adventurous men, as this hairstyle may emphasize their rebellious spirit.
High And Tight With A Side Part Hairstyle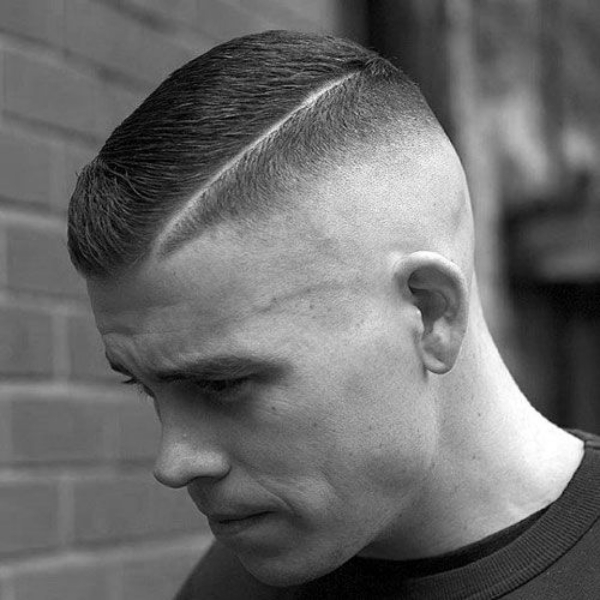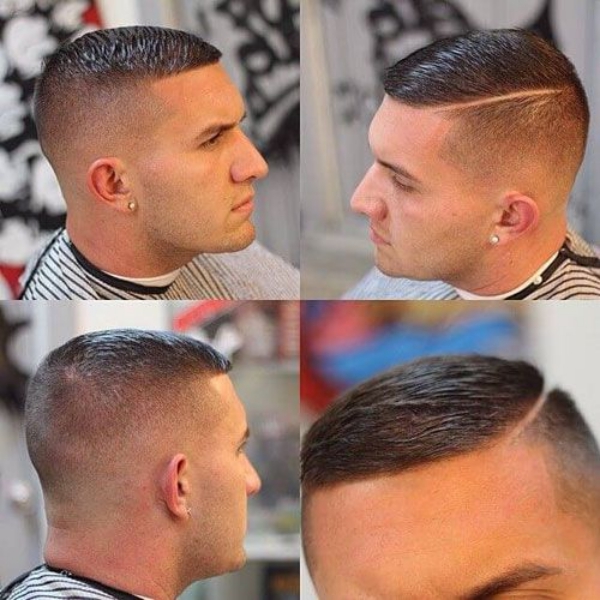 This interpretation of a military hairstyle is known for its sharp lines and a sleek finish. A neat and minimalistic hairstyle is always in fashion. Besides, it makes men more masculine and serious. All you have to do to obtain this haircut is to have the crown trimmed short, sides shaved and a clear side part, which divides two textures.
High And Tight Spiky Haircut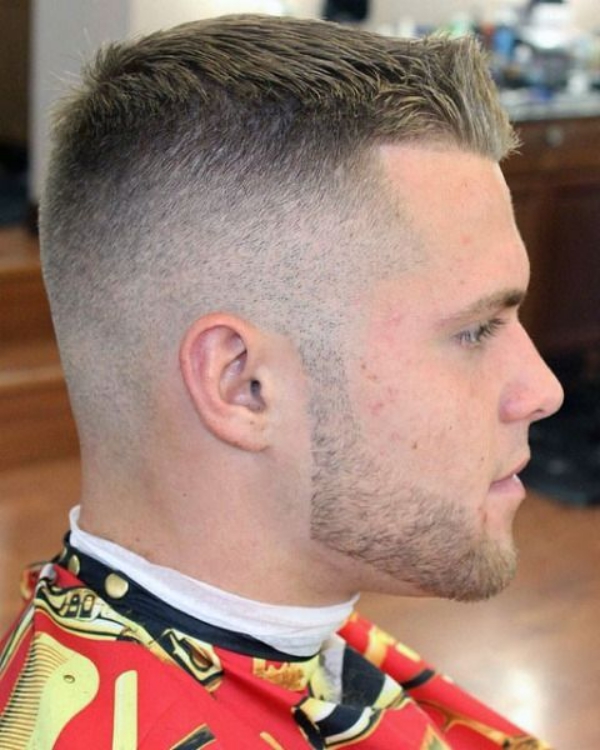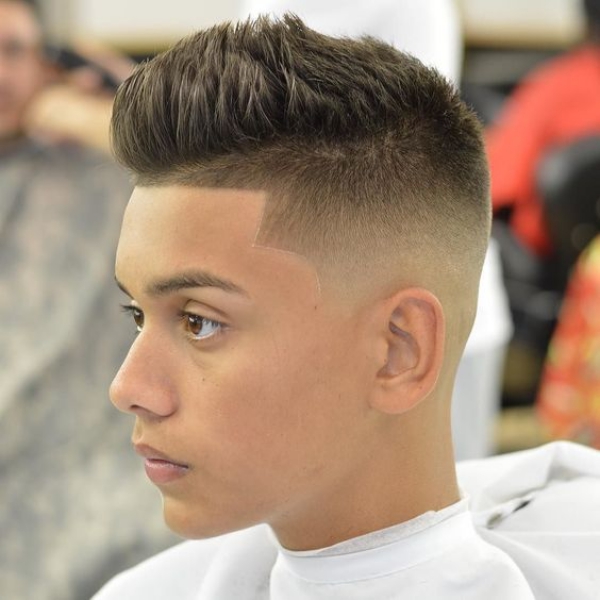 This traditional variant of a military cut suits men, who prefer functionality and value their time. This bold cut is easy to do – just have your sides shaved and moisten a short top with gel or wax. Then separate strands will resemble spikes and look offbeat. This is a universal hairstyle, which fits all outfits.
High And Tight Slicked Back Hair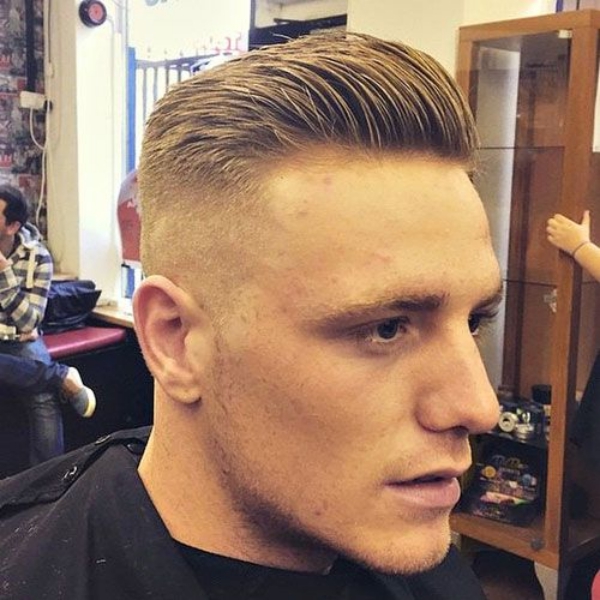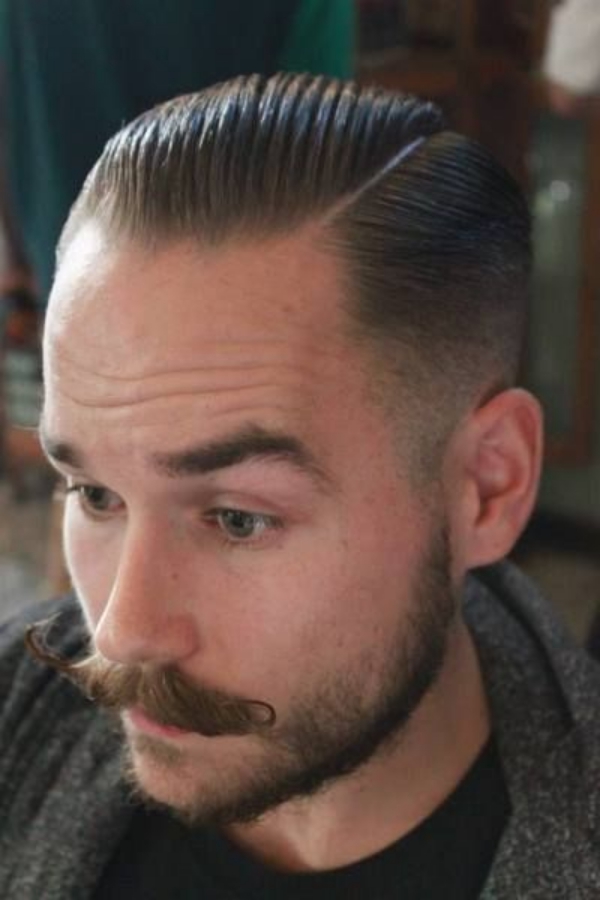 Do you strive to get a polished look? A neat look is always associated with sleek and shiny hair. If you leave the crown a little bit long and choose faded sides, then put an accent on the top. You may comb strands backward and add some styling products to make them look glossy. This haircut works well with formal attire and may reflect your personality.
High And Tight Short Mohawk Hairstyle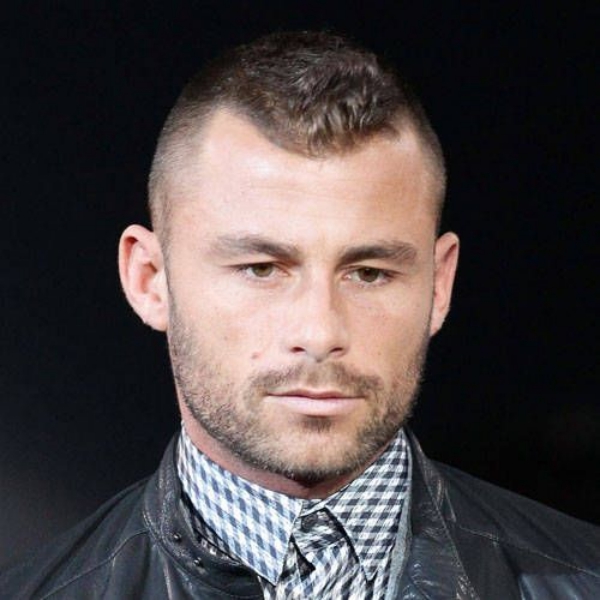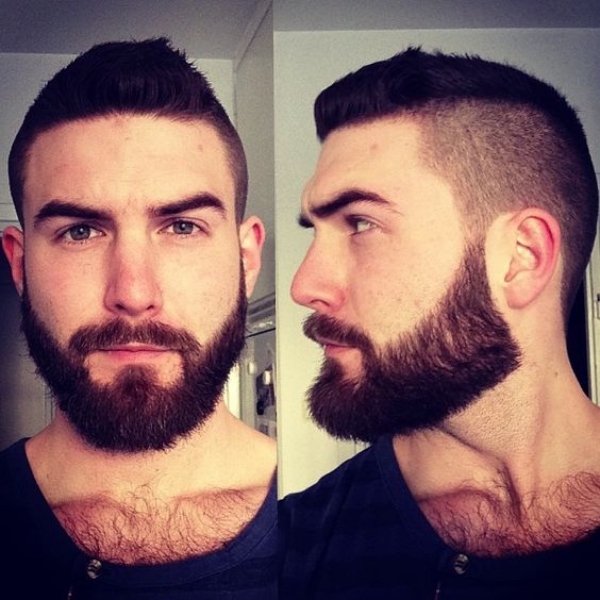 Looking for a cut, which fits your outfit, highlights your cheekbones and always looks well-groomed regardless the season and the part of the day? A high and tight short Mohawk is an option. Sides are faded, yet a tousled, narrow top looks harmonious with them. If you want to get a savage look, then combine the hairstyle with a short or a full beard. High and tight haircuts for men.
High And Tight Cut With Curls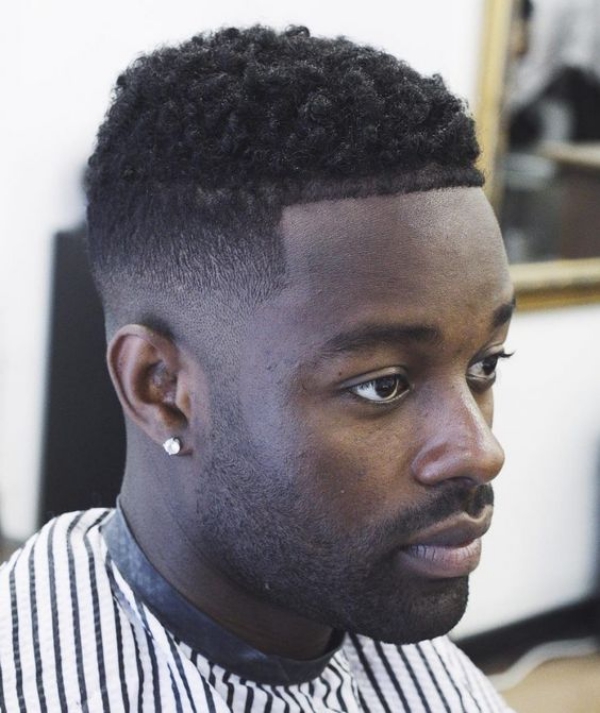 This variation provides a kinky texture of the crown and high faded or low faded sides and the back. The hairstyle is ideal for curly and dense hair as it only emphasizes natural locks. However, if you have a long, but flat top, you may use a curling iron to create the necessary texture. This style is perfect to wear for formal and important occasions and it makes the man look trendy and well-groomed.
High And Tight Buzz Hairstyle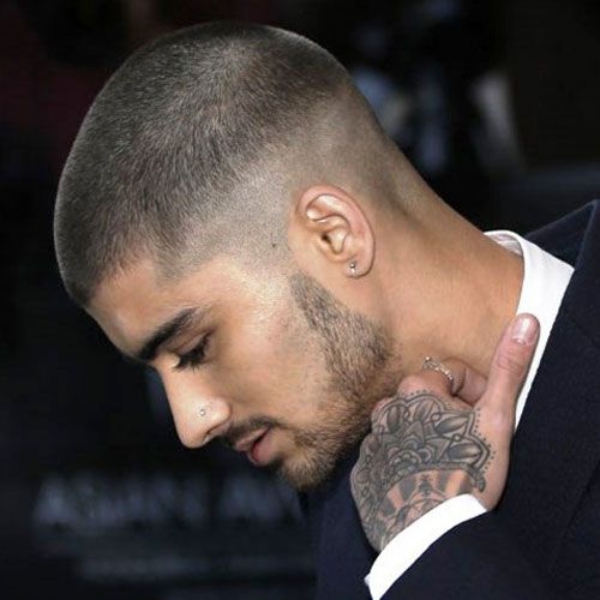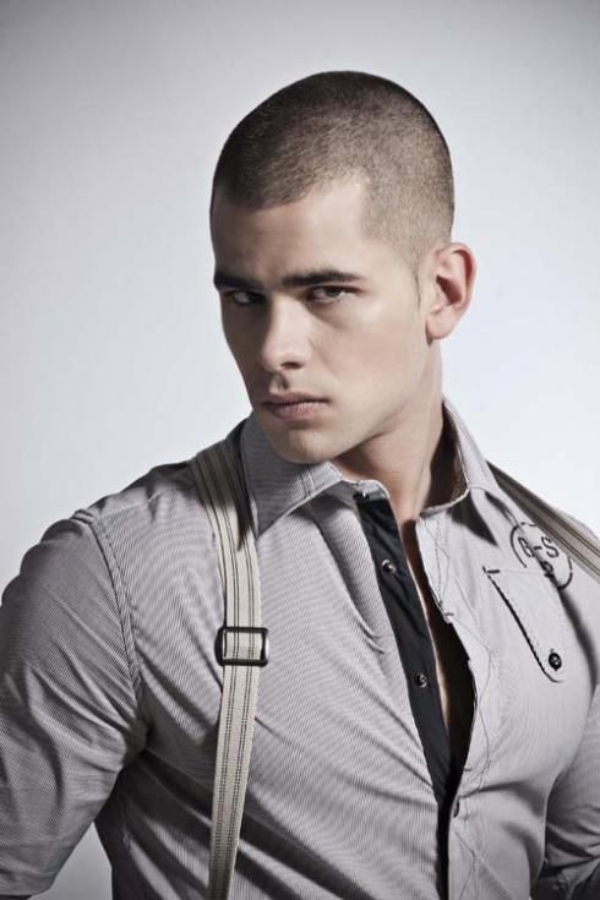 If you are seeking a cut, which always looks neat and don't need styling, then it is a high and tight buzz hairstyle. The crown is clipped very short and to the length of ½ to one inch. Also, there can be either a low or high fade to balance the top. This haircut is perfect for a red carpet look, laid-back parties and formal events such as a wedding.
Colorful High And Tight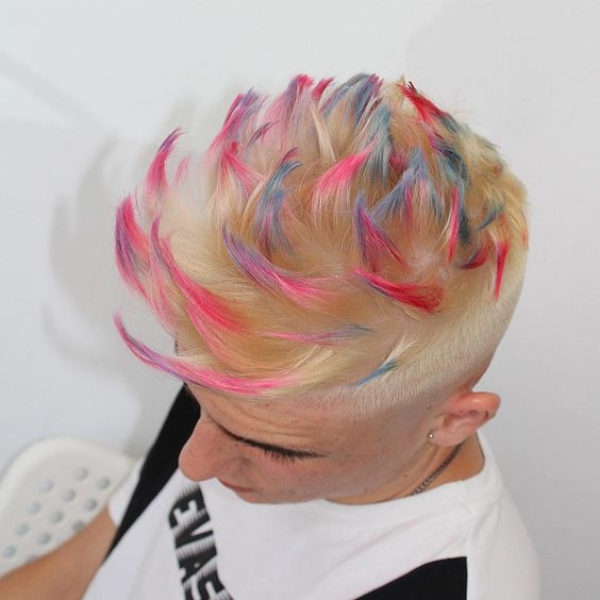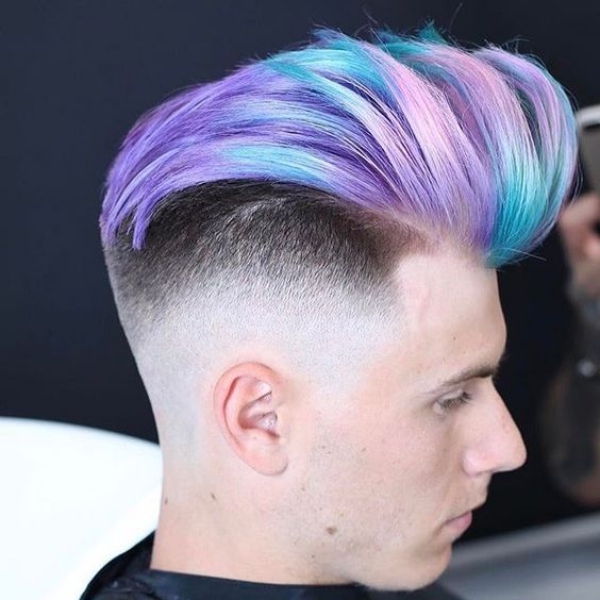 If you want to make this conservative hairstyle more vivid and add a hint of glam, then have the crown dyed in different colors. Have the sides and the back faded and choose any crown texture. It may be spiky and dyed in pink and blue shades. Also, you may go for a volumetric pompadour, which will be textured and dyed in turquoise and lavender shades. Wearing this haircut, you'll always be in the spotlight!
High And Tight Pompadour Hairstyle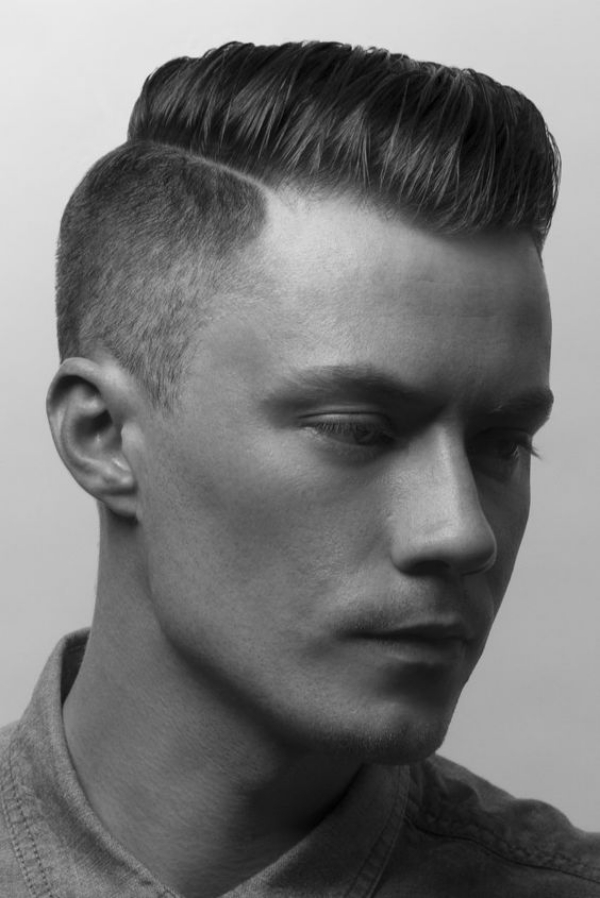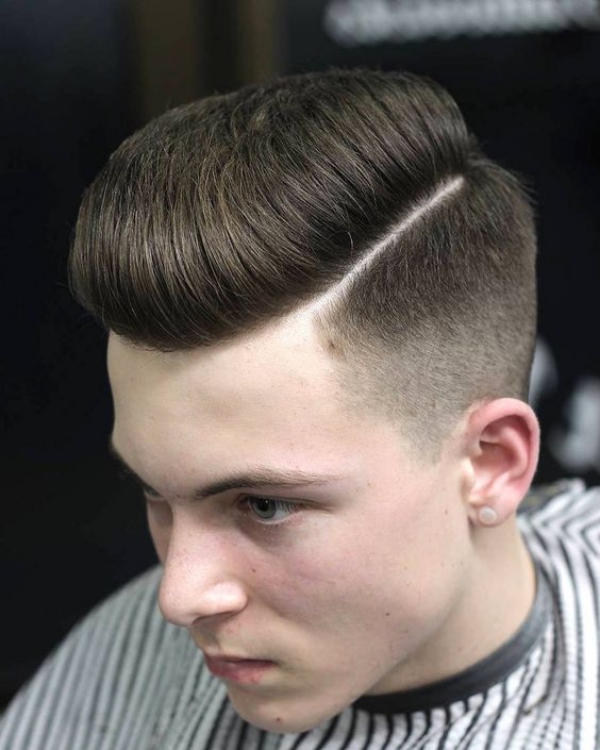 If your locks are dense and shiny, then you don't have to leave a narrow strip at the top or have the crown trimmed short. Just combine a high and tight haircut with a pompadour! You may have sides faded or shaved and a voluminous crown will be your zest. The styling doesn't need much effort – just moisten the crown with gel or mousse and using a hair dryer give a necessary shape and texture.
Thus, get inspired and choose one of the best High And Tight Haircuts For Men, which will emphasize your masculine appearance and express a strong personality.