Prom night is one time event which makes it compulsory for a girl to look gorgeous. Your outfit holds a greater responsibility in making you look hot and distinctly beautiful. First and foremost requirement for prom is, indeed, the gorgeous prom dresses to rule the party.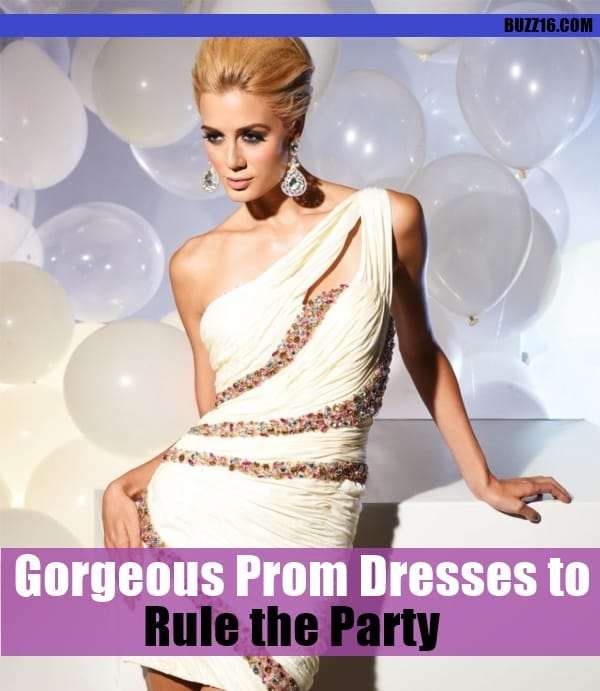 There is a huge range of sexy prom outfits to choose from traditional ball gowns to hot backless attire are all set to make you the princess of the prom night.Since Street Fashion is talk of every town these days so lets groove in it to.Every year thousands of models try street fashion styles ideas.
Gorgeous Prom Dresses to Rule the Party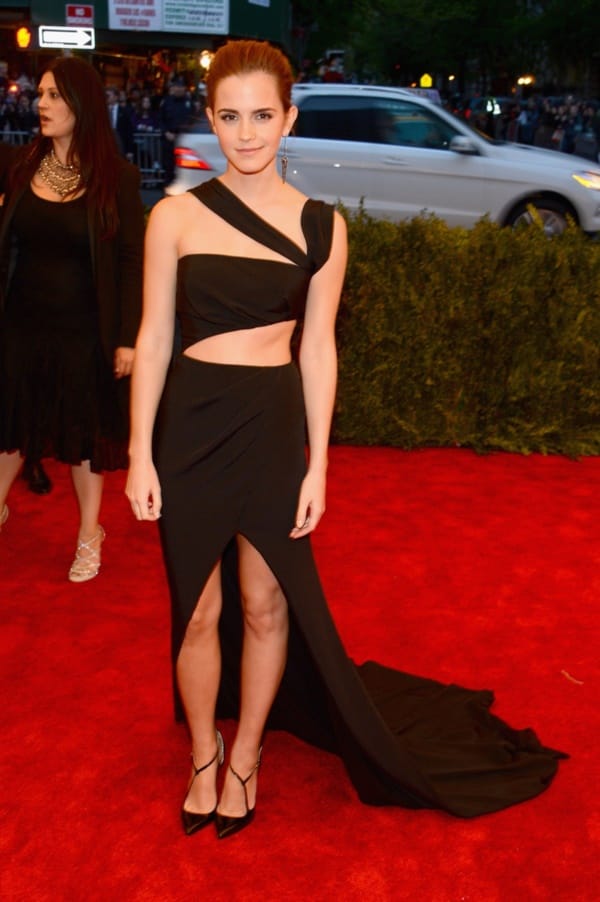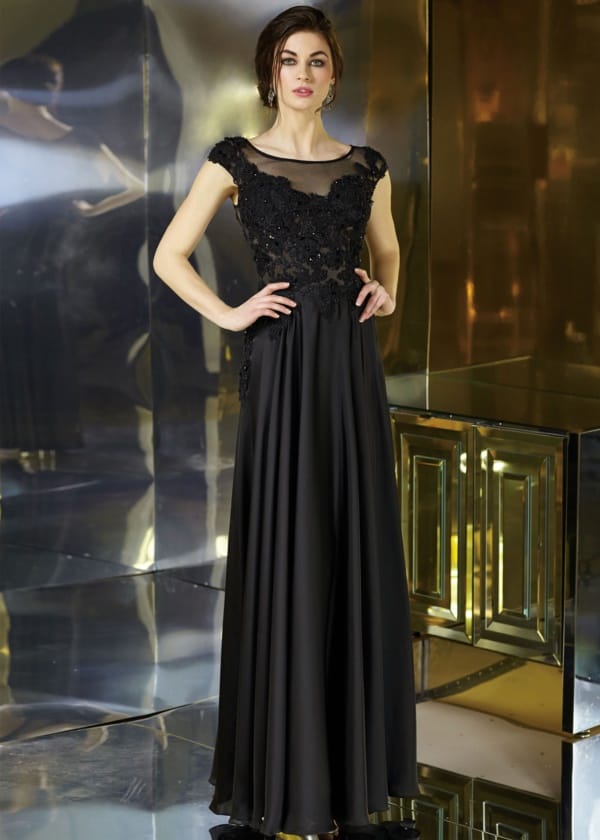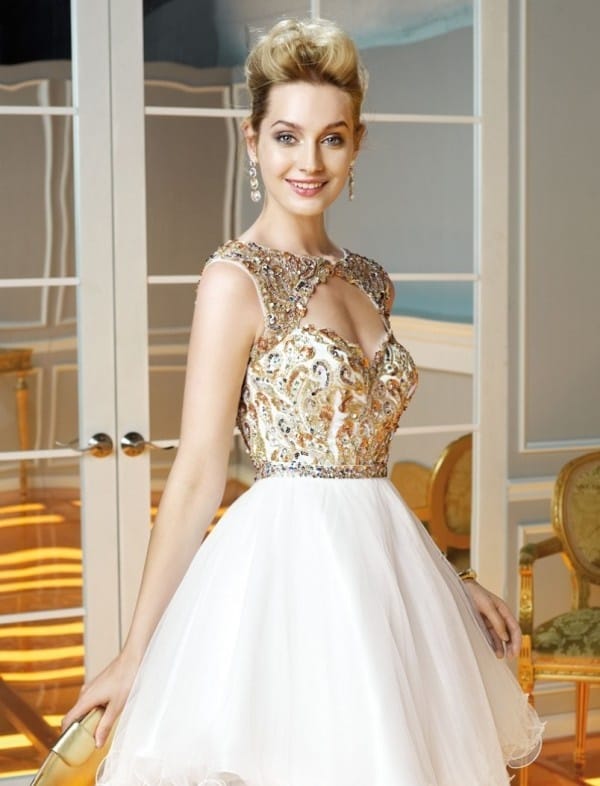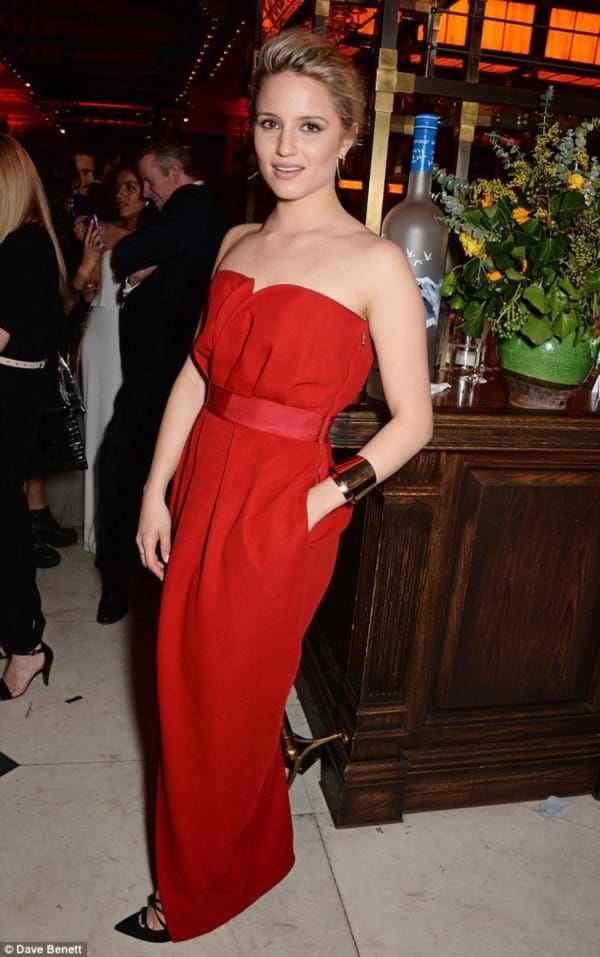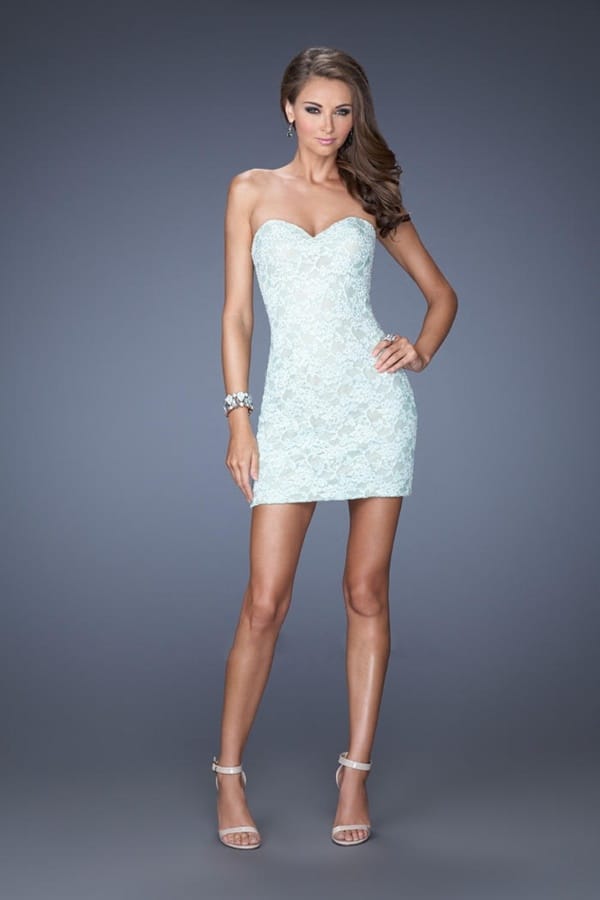 Sexy statement prom attire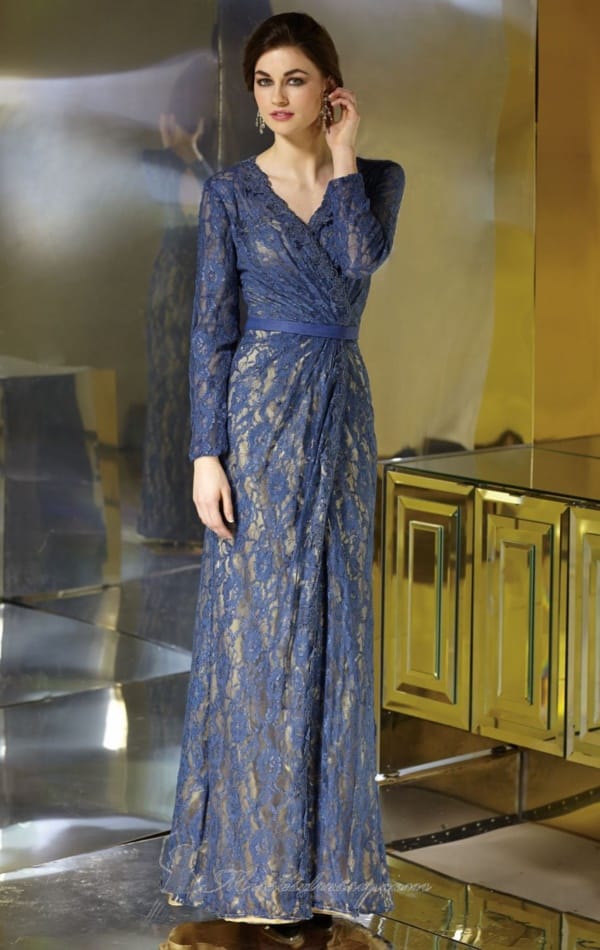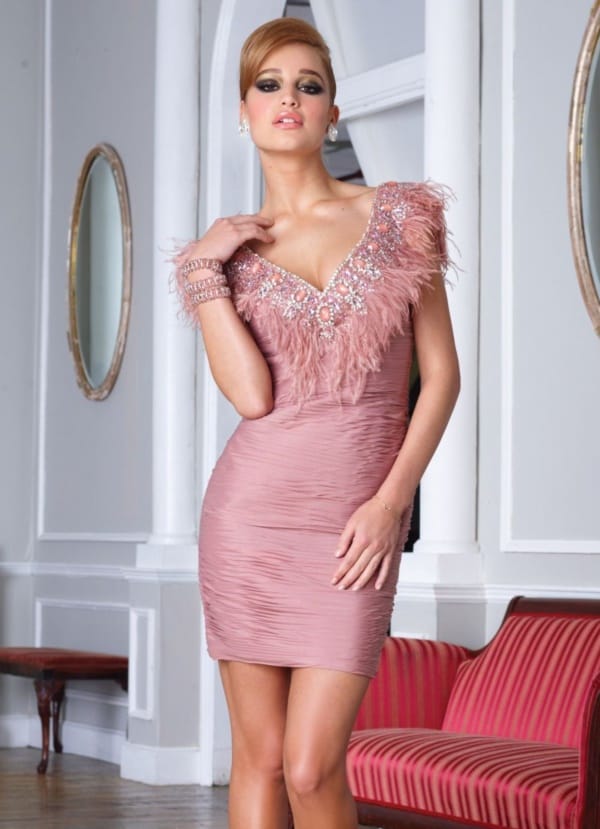 Year 2014, choices were rules by sexy statement back prom attire which includes classy lacy backless gowns, adorable gowns with back designs and lustrous hot completely backless gowns. Keyhole prom outfits were also a sexy part of the race to win over fashion trends! Unique gowns with awesome designs with beads and crystals could also turn many heads up to you. A light soothing makeup along with the pair of high heels will revitalize the beauty of your personality.
Classy gowns with stylish necklines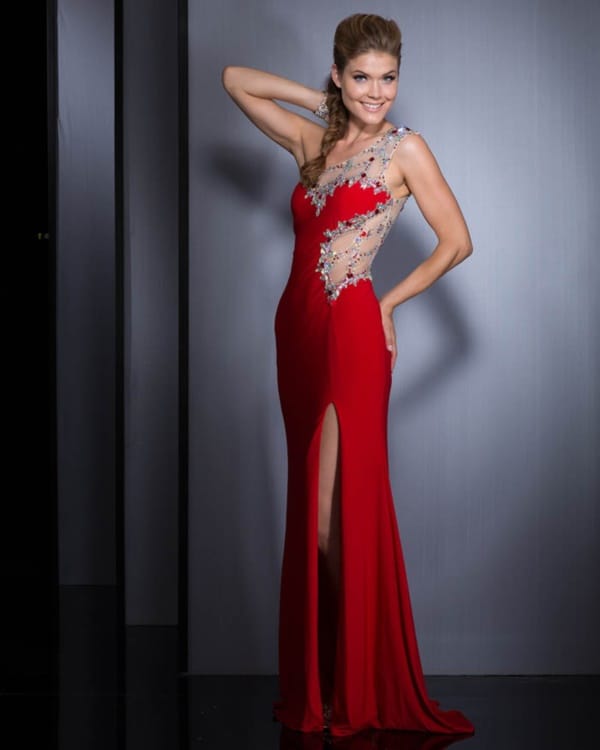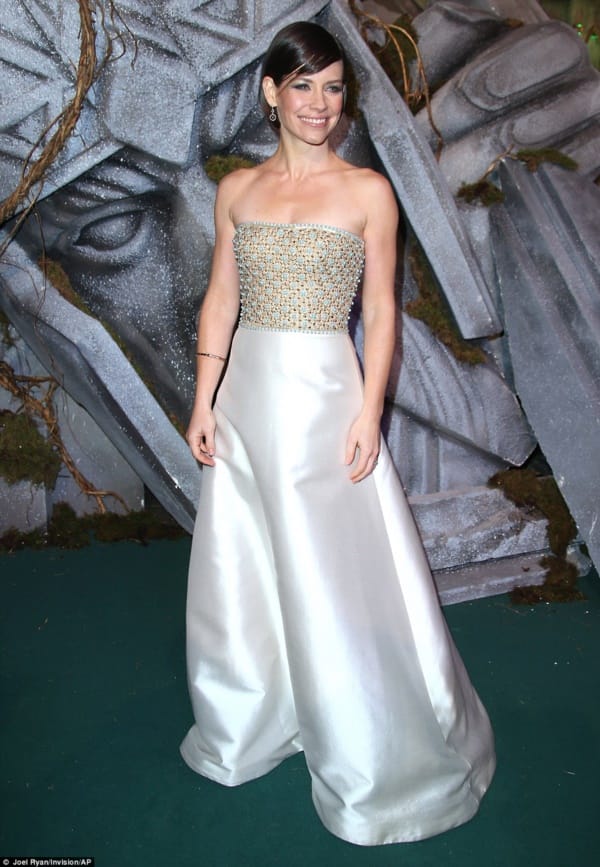 Wanna try something really new and different from the crowd? Try these long gowns with stylish necklines detailed with rhinestone and appliques.
A plus size girl look fab in long gowns with detailed deep neck dresses. The trend of gorgeous prom dresses with illusion fabric detailed with authentic lace work having high neck or v-shaped necklines is in demand.
Sexy lacy long prom gowns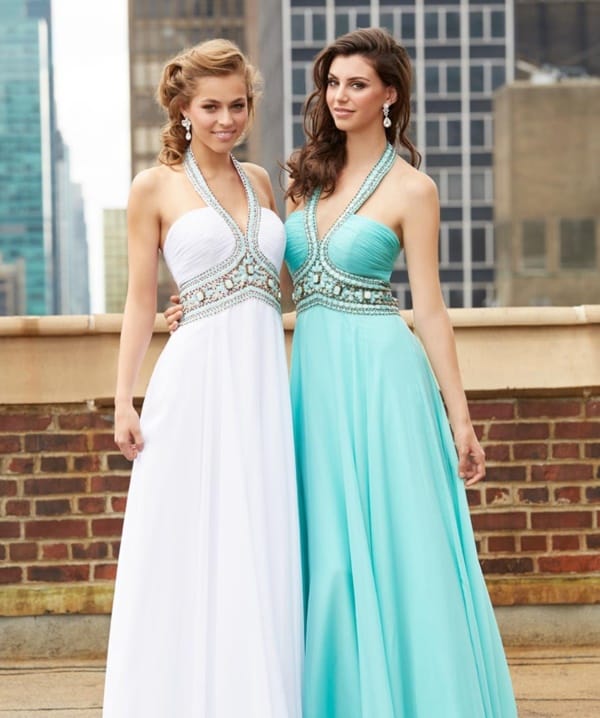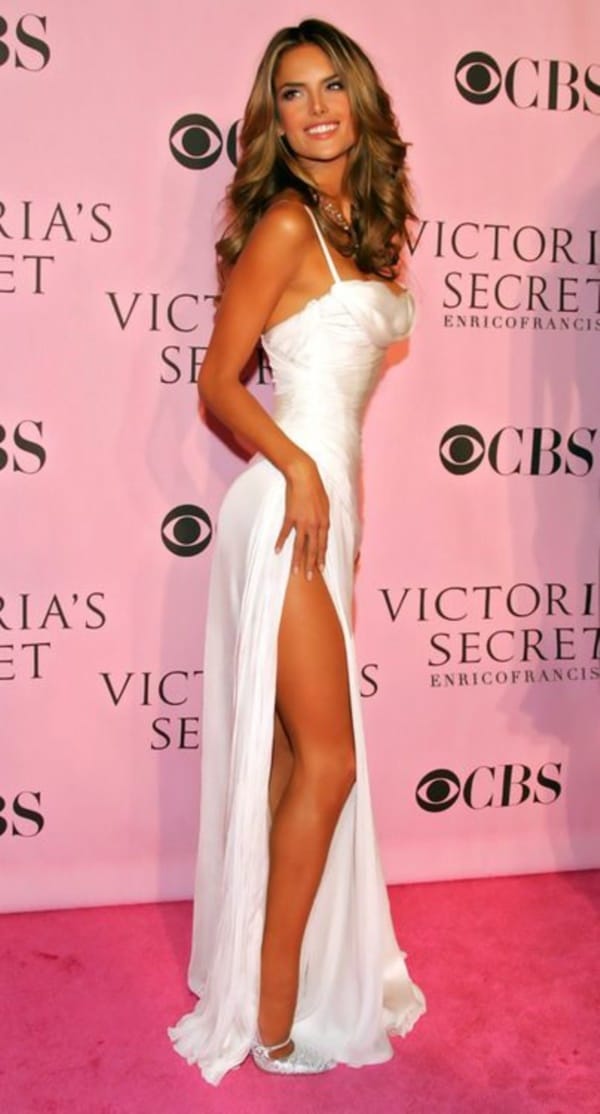 The varieties available to emphasize upon your beauty is so vast that there exists a perfect match of dress for your body type. Lacy prom dress is a blend of delight and delicacy. If wearing a deep neck dress, you must try a fabulous matching necklace to add up to the elegance.
Traditional Bowl Prom night Outfits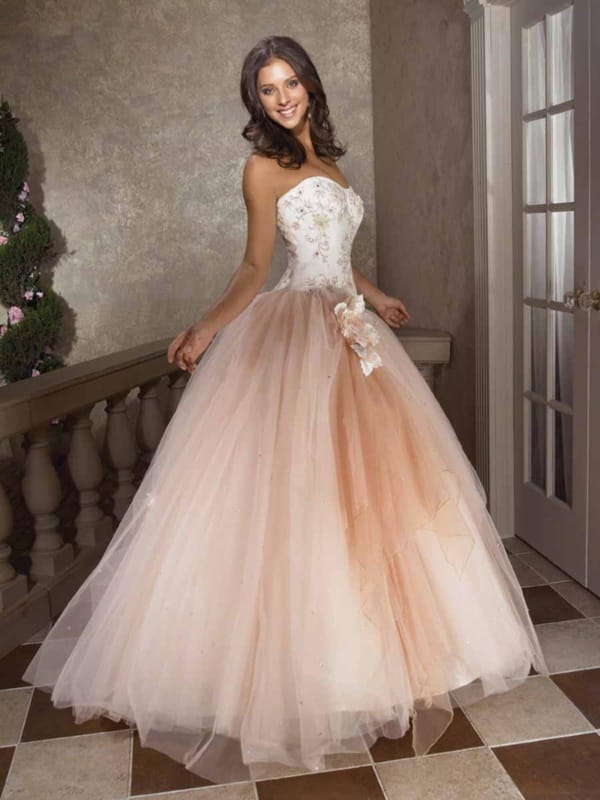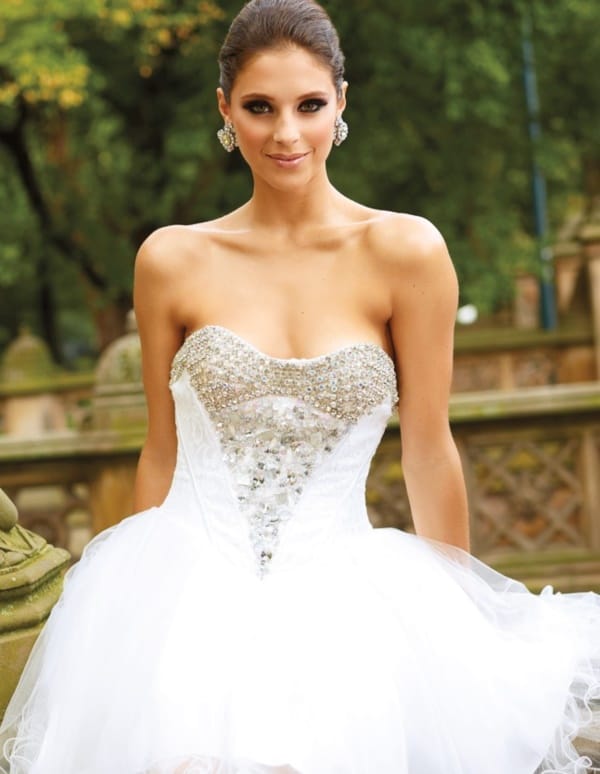 Sweetheart necklines detailed with a combination of floral artworks in various colours giving it a more elegant and natural look.
The unique bottom generally made out of chiffon is delighting many teenagers. The craze gets even more when these gorgeous prom dresses are exclusively detailed with beads and pearls.
Preferably, no necklaces or neck pieces are to be used so as to focus upon its mesmerizing necklines.
Sherri Hill prom dresses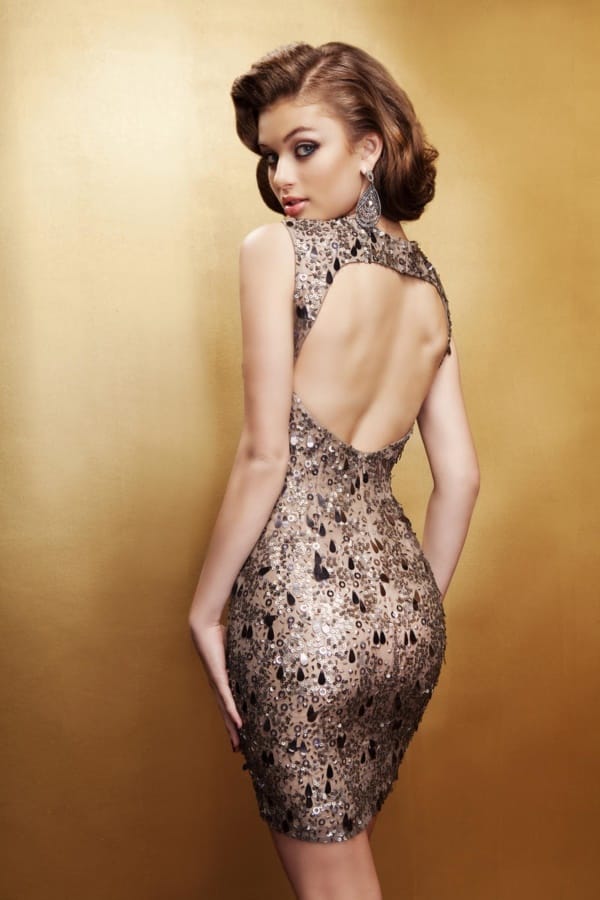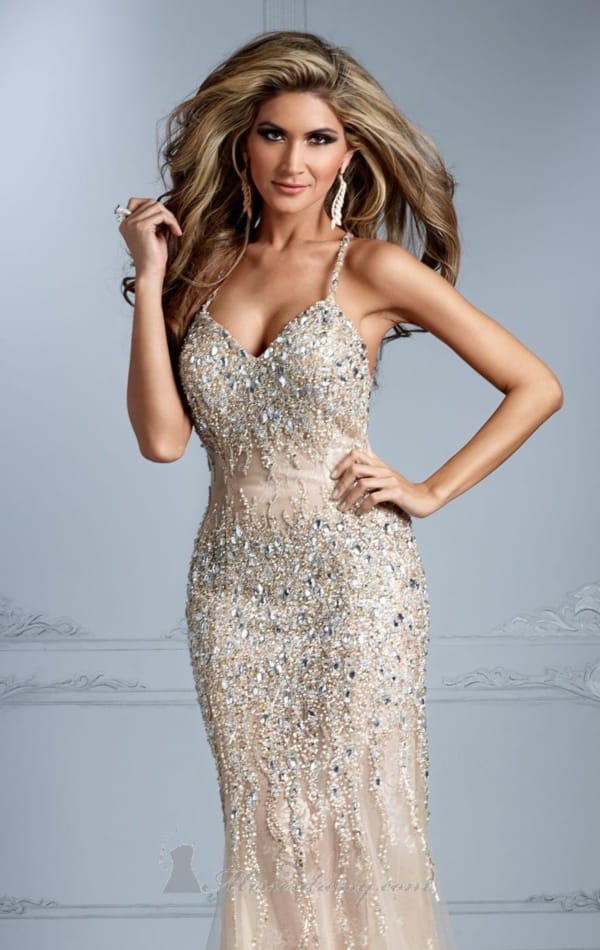 You may call Sherri Hill's dresses as stunning spiralled bottom dresses! Corset and ruffled taffeta is detailed using shiny and more shining beads and rhinestone as well. Since prom is all about fun and dancing, this dress is comfortable while you move on the dance floor! A rich and elegant look will be yours when you wear a heeled pair of footwear. A classy hot makeup is preferable along with dark colored lipsticks.
Sexy Two Piece Prom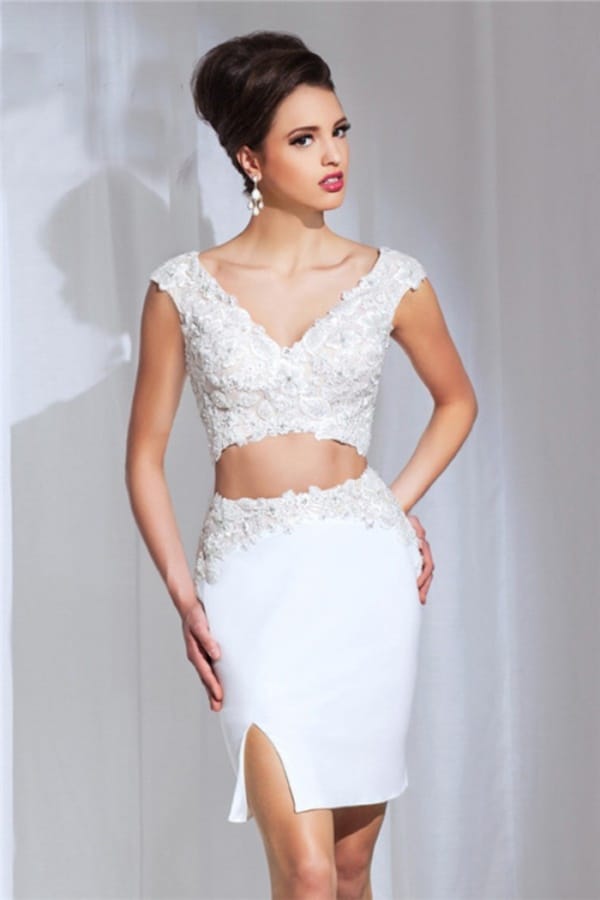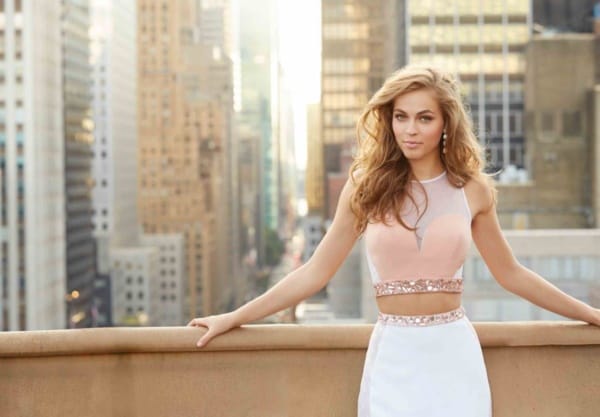 Crop top is a sizzling two piece prom dress which evokes a dynamic style in itself by showing off your hot body line perfectly. It is susceptible to give a more exclusive look by focusing on the midriff and legs when worn out along with high heeled shining shoes.
Charming baby doll prom outfits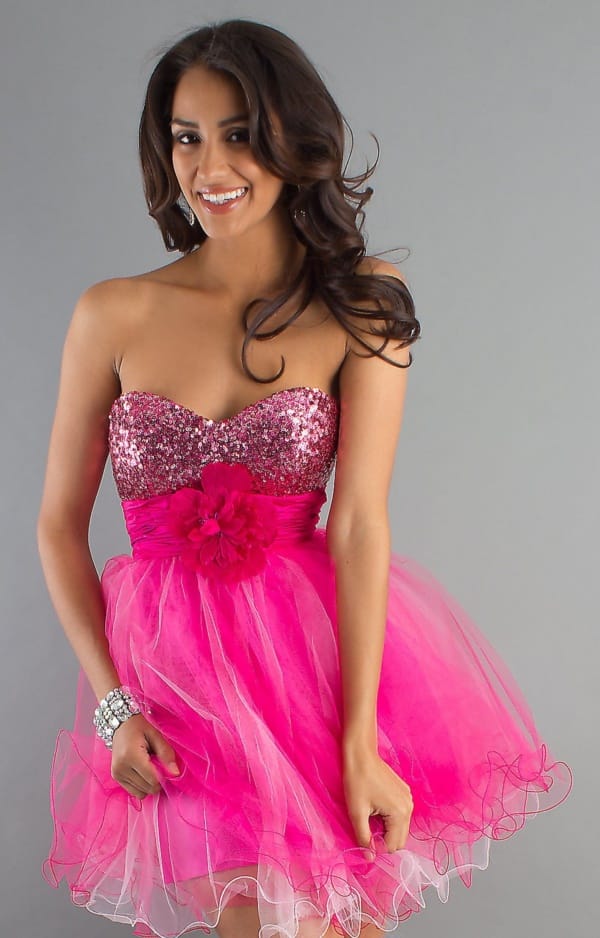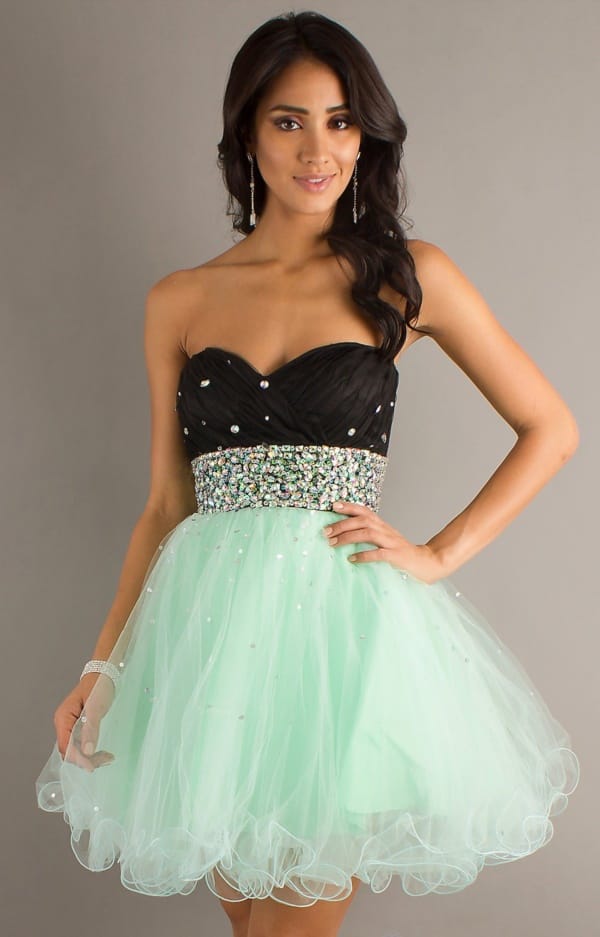 Eager to hear the echo sounding "wow" around you? Then why not show off your sexy toned legs with these charming baby doll attire.
A fluffy look can b achieved when wore a short baby doll dress with delicate net fabric adding up the spark with heeled belly shoes. You may also try deep necked attire along with earrings of color similar to the dress and decent makeup.
Strapless baby doll dress with charmeuse fabrics detailed with a light lacy work is in vogue these days.
Gorgeous Terani couture for prom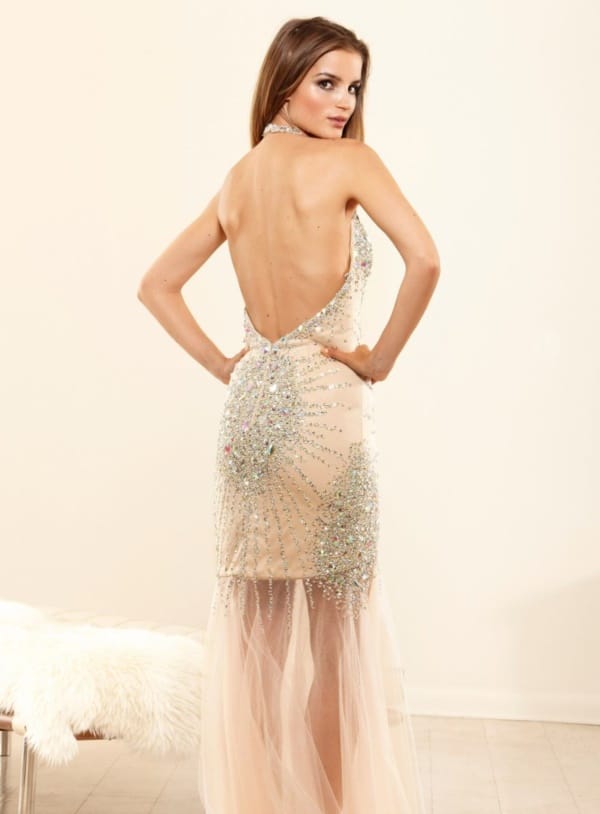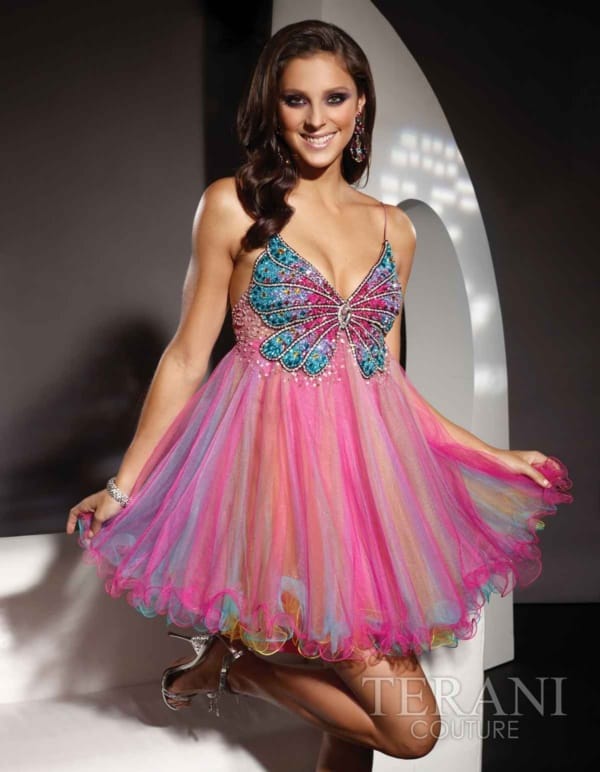 Terani prom dress is an individual and unique trend of fashion in itself! Terani couture has, both, long as well as short and sexy prom dresses in different fabrics including silk , chiffon, foulard as well as charmeuse.
Why don't you try these dresses with glamorous cuts below the waist to show off your sexy legs? A full size girl is blessed to wear this kind of dress so as to emphasize upon legs and a awesome cleavage.
You may get clutches or designer handbags in order to carry all the stuff you require to check over the beauty for your big night.
Satin Touched Alyce Prom Outfits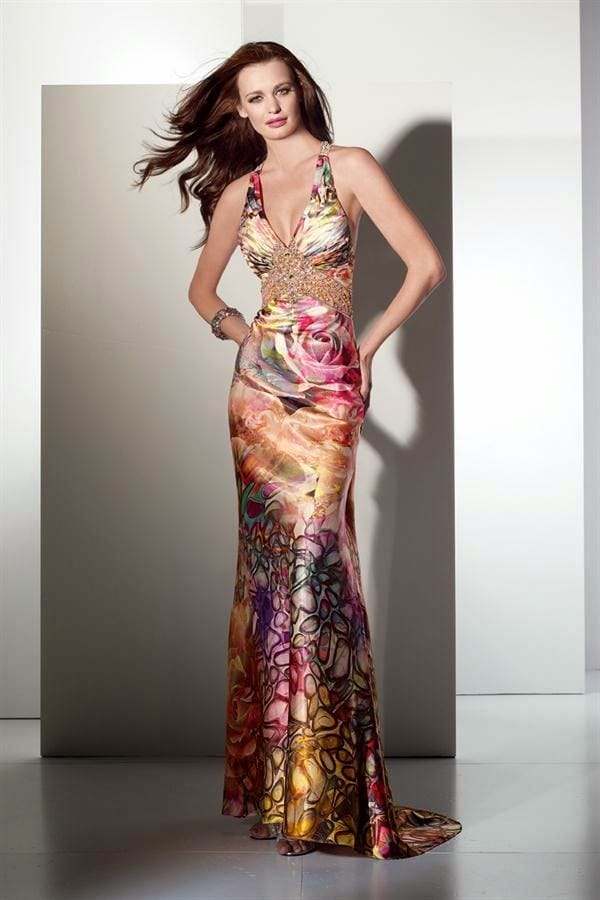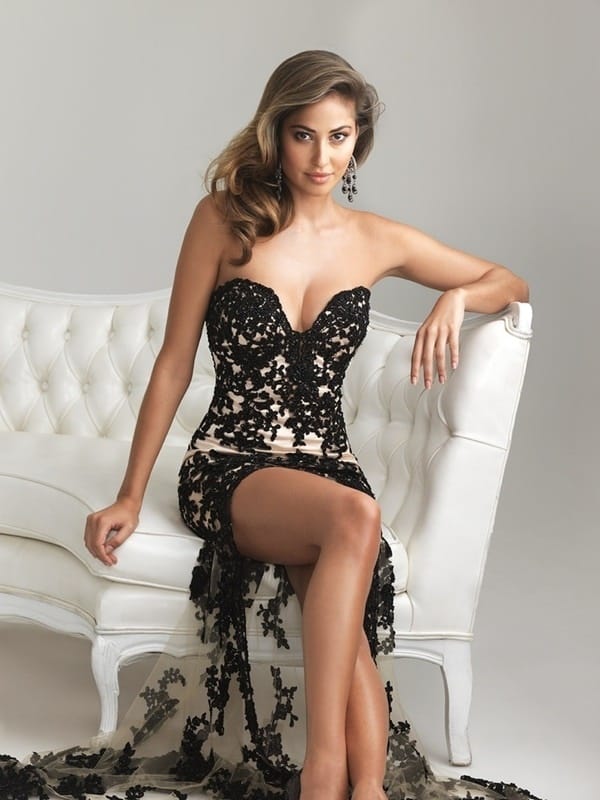 A satin touched Alyce prom dress is one of the most charming and comfortable dress for daddy's princess. The unique blend of colors and minute artwork done on the fabric makes it fabulous. It is also available in sweetheart neckline and v-shaped neckline. Ballerinas are more than perfect to pair up with this dress along with a clutch of color similar to the dress.Just because it's cold out doesn't mean your clothes need to be boring and unflattering. In fact, we firmly believe you have more wardrobe options during the cooler months. These outfit ideas will have you looking cute and cozy all season long.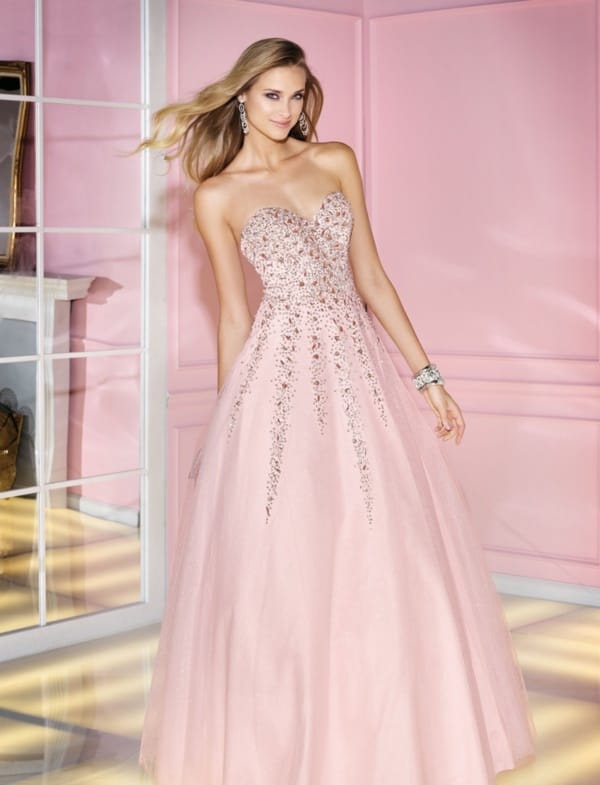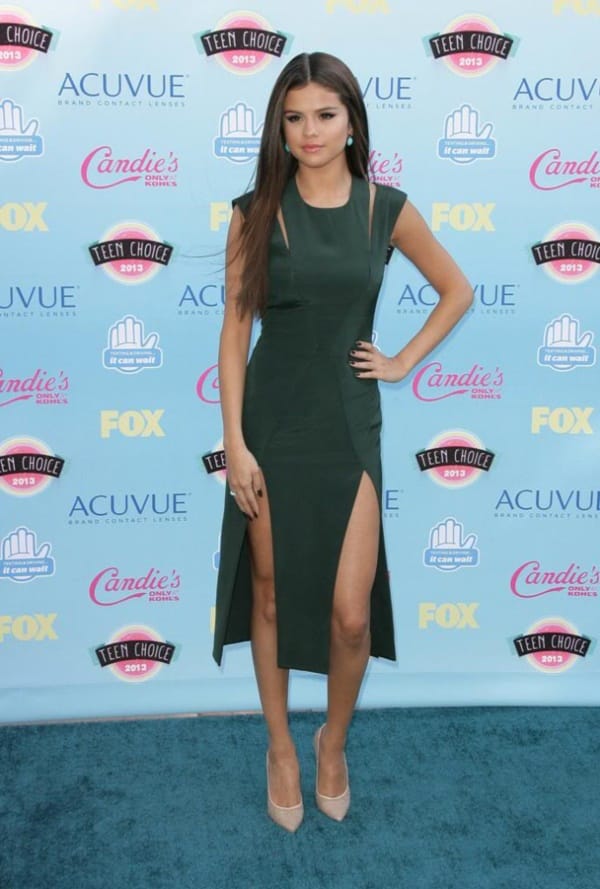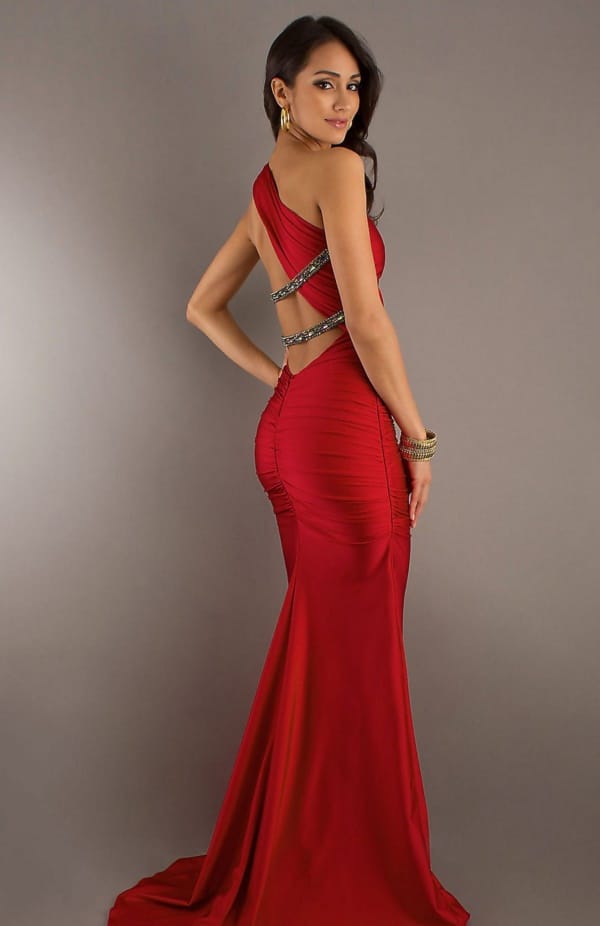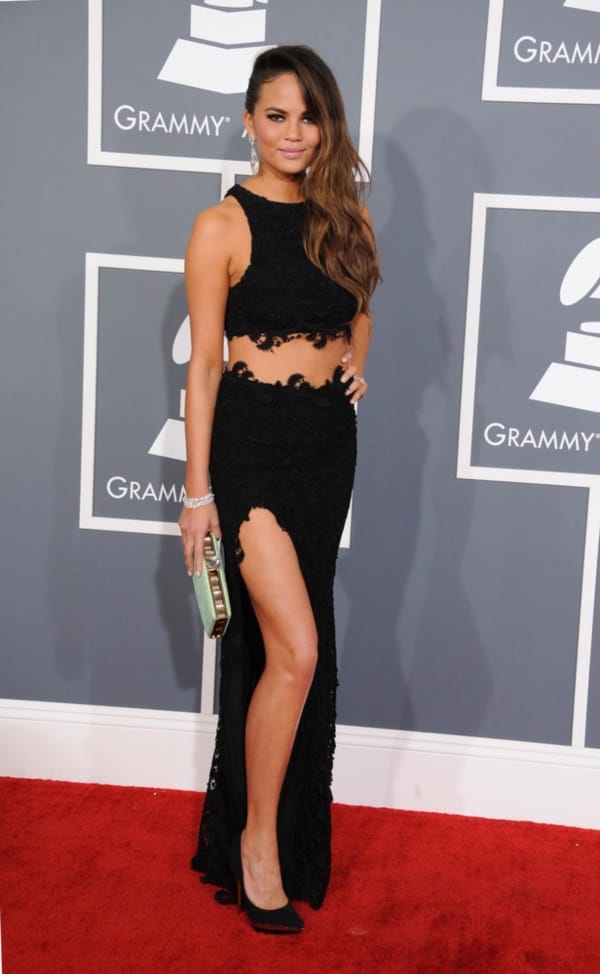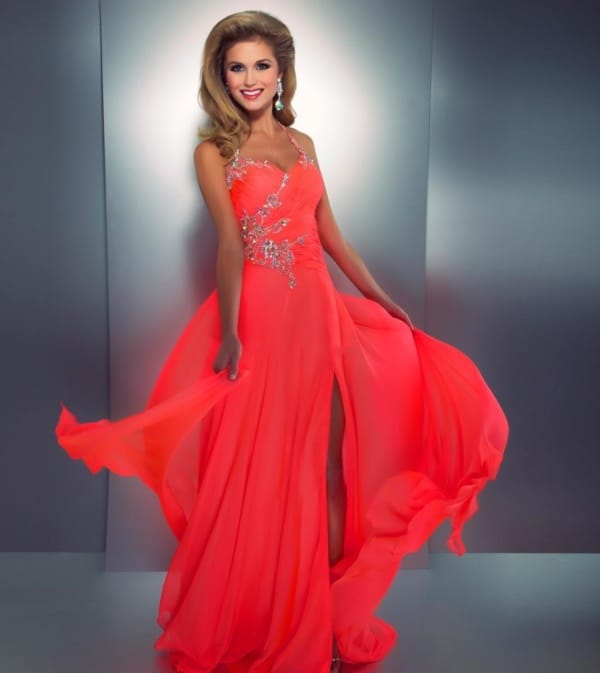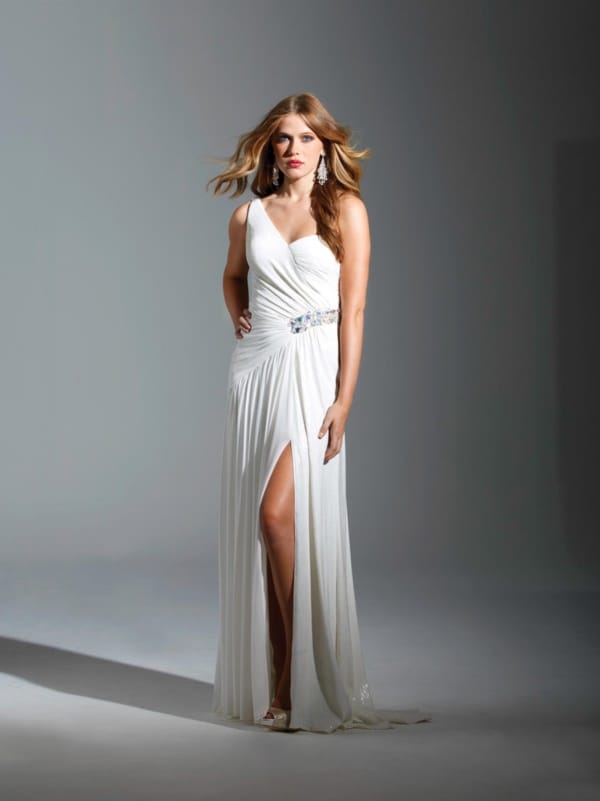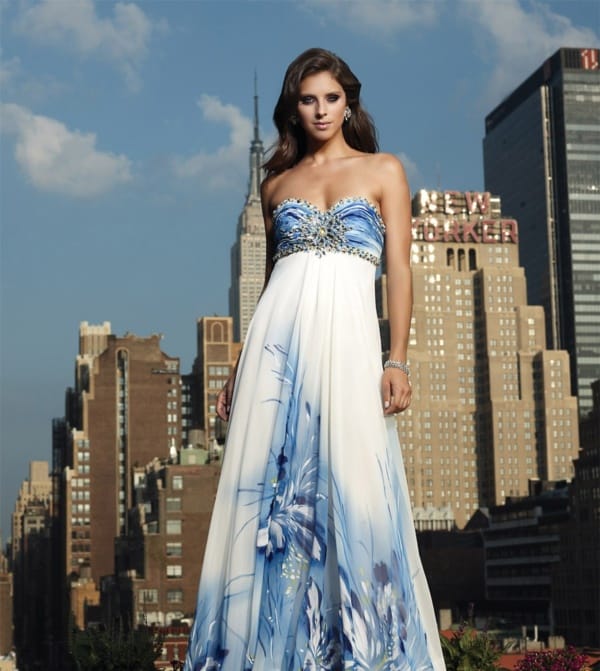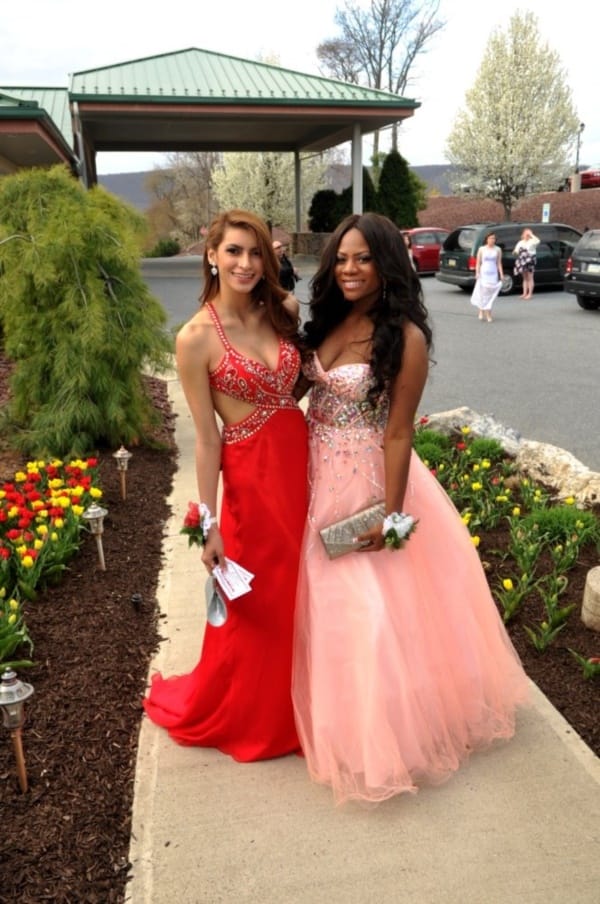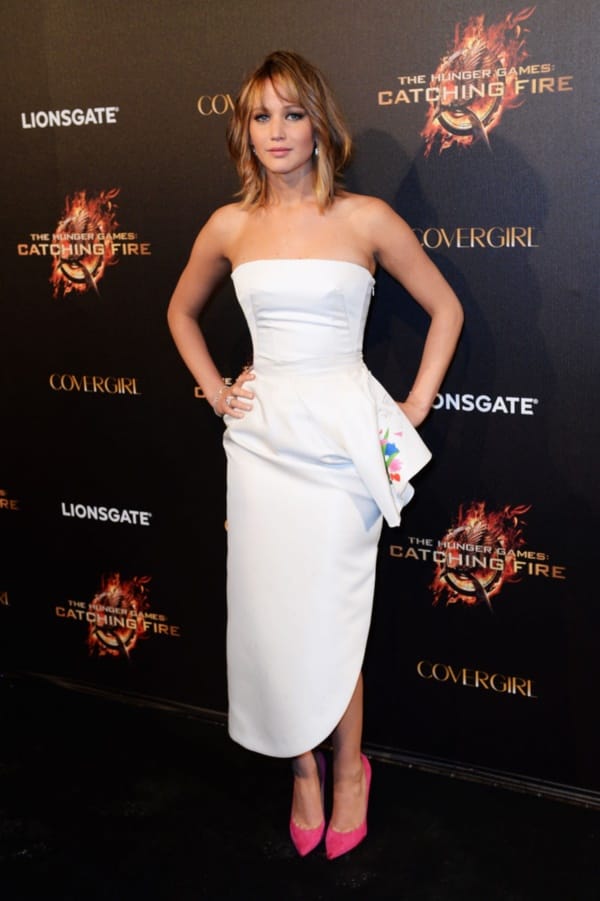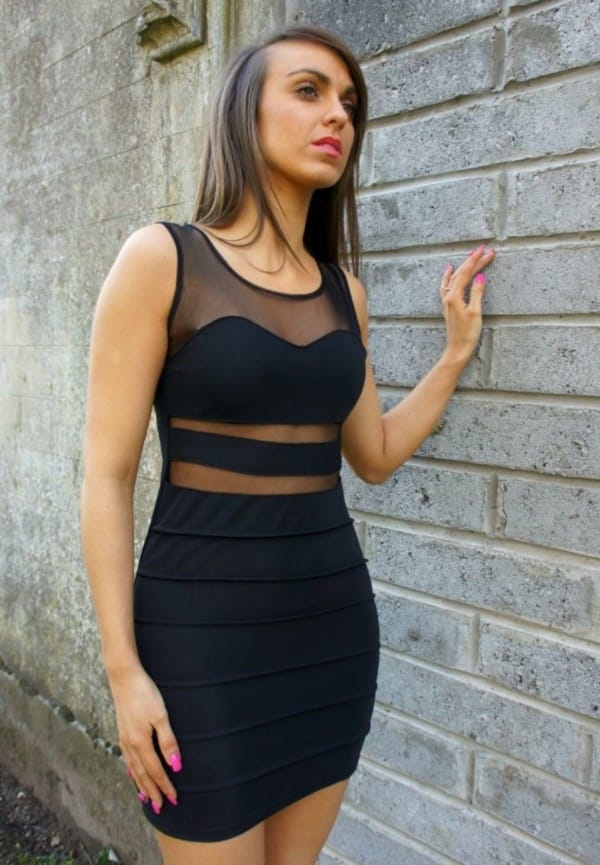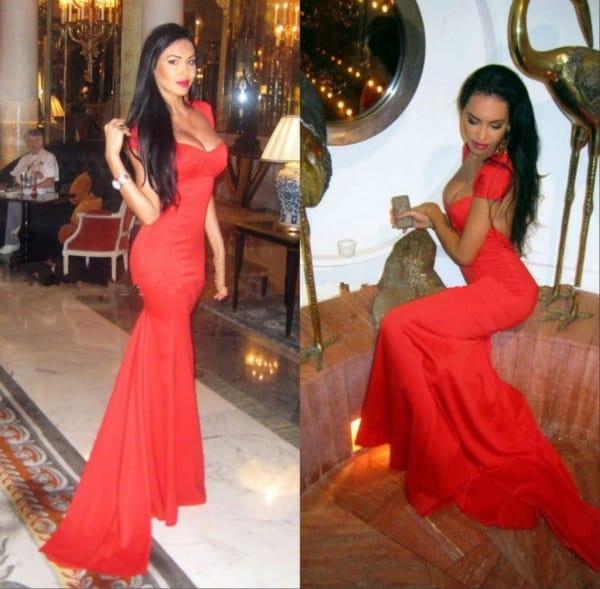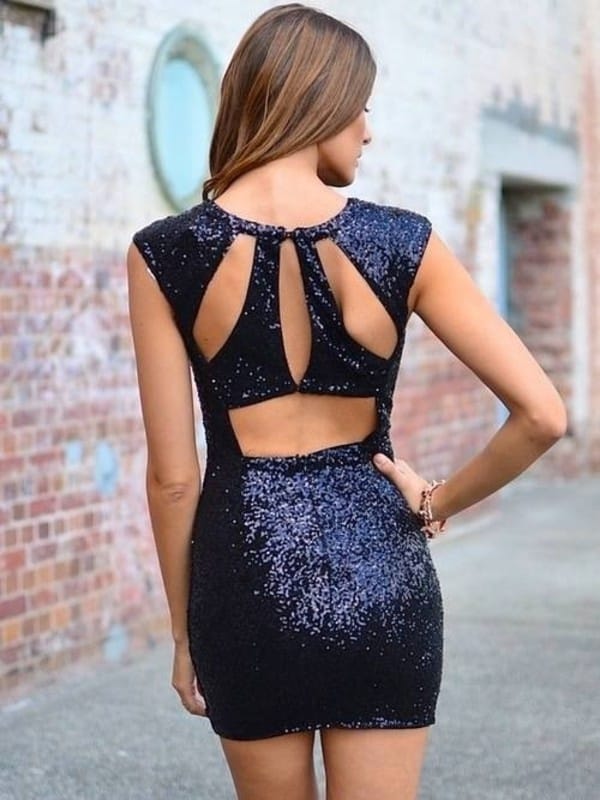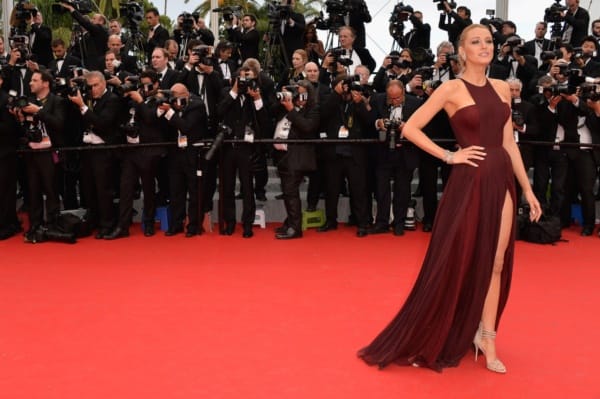 Know your body type and try to pit yourself in all the types of prom dresses mentioned above so as to make it easy for you to choose the look you wish to take for your prom night. You are definitely going to rule the party and give "them" a mini heart attack after stepping out with the glamorous look. We hope that this article was helpful. Do share your prom outfit ideas and experiences with us.