Women are never satisfied with their hair for a long time even after a new style. They constantly keep searching for new ways to style and decorate their hair. If you are willing to give new life to your part look then try making a hair bun with your hair. The versatility of hair buns makes them a favourite choice for hair style at parties and casual events.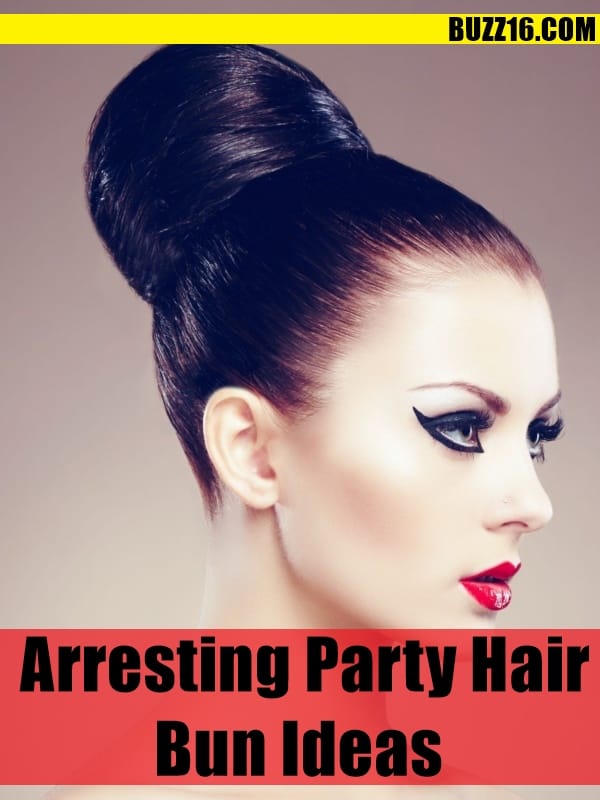 Buns look elegant on every dress, be it a flowing gown or a jeans top pair. Most of the bun making styles is quite simple and easy to make all by you. This means that you do not even need another person's help to make your hair bun. Buns can be made on short as well as long hair, which adds to the attraction quotient of this hair style. You can rock a simple hair do or an extensive hair bun at a party to show the most out of your tresses. Making a hair bun takes minimal amount of time and uses only a few bobby pins to keep the bun in place. You need not damage your hair with heating appliances or excessive hair sprays to keep your bun in place.Be in fashion and try some latest kinky hairstyles.
Arresting Party Hair Bun Ideas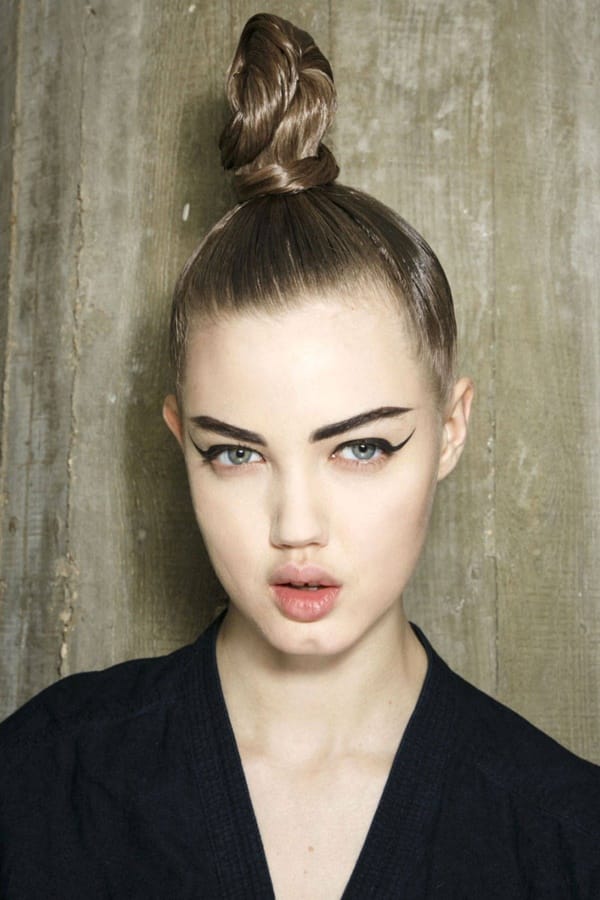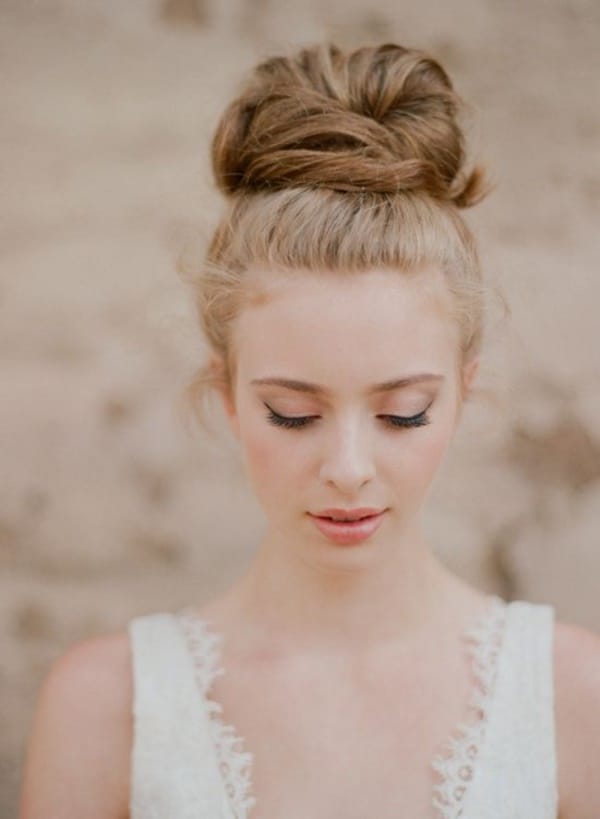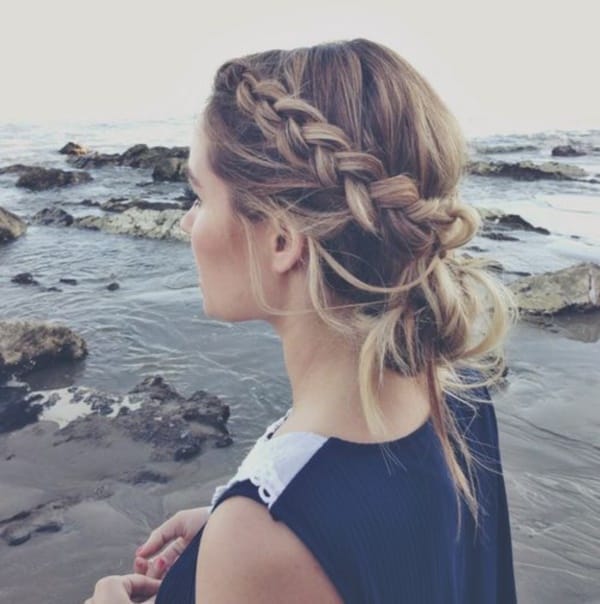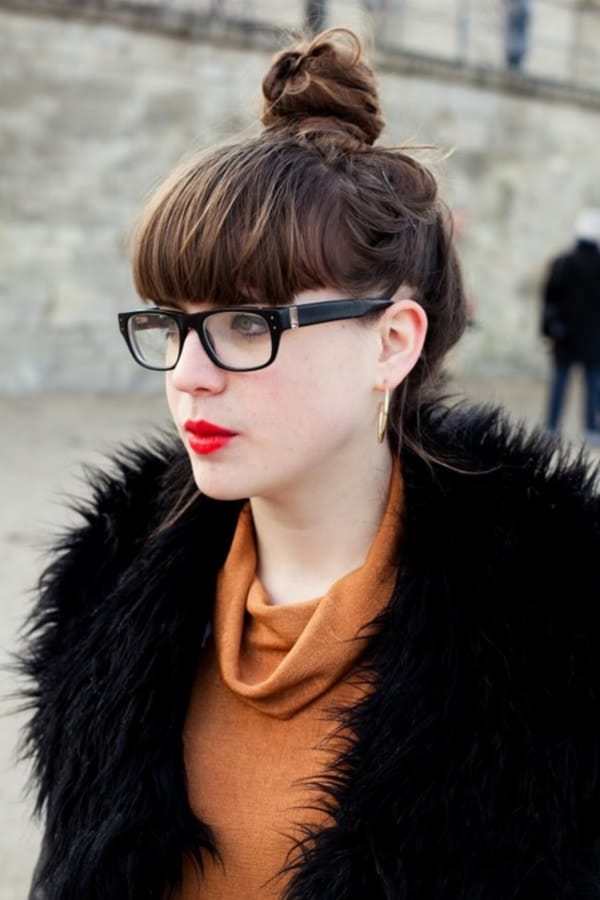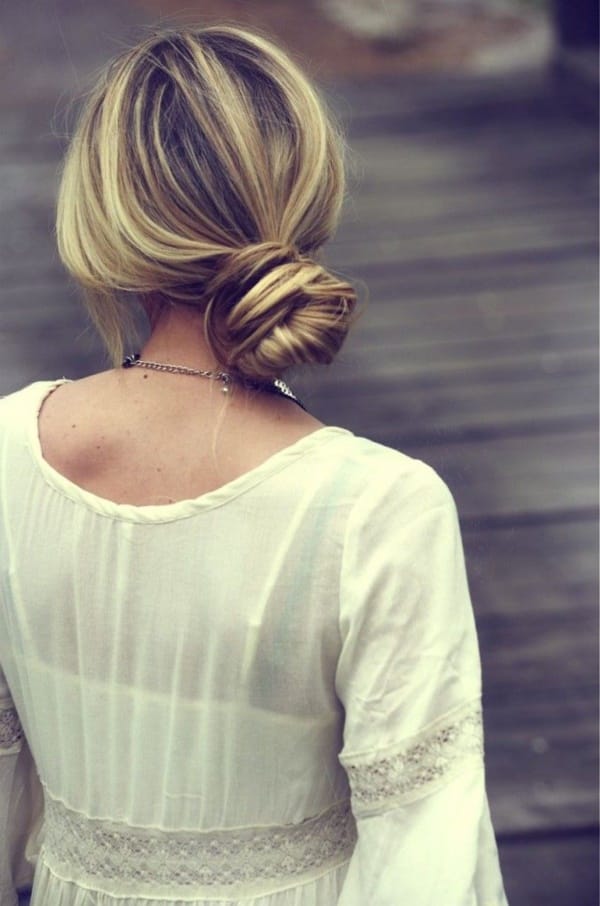 If you are interested to try out a few bun hair styles then give a shot to these styles which are guaranteed to look gorgeous and elegant on your hair. As these styles are suitable for a party event, you can wear these buns on every type of dress. You are sure to set a trend with your overall appearance with these arresting party hair bun ideas. So grab your comb, few bobby pins and a mirror and get ready to sport a new hair bun.
The braided bun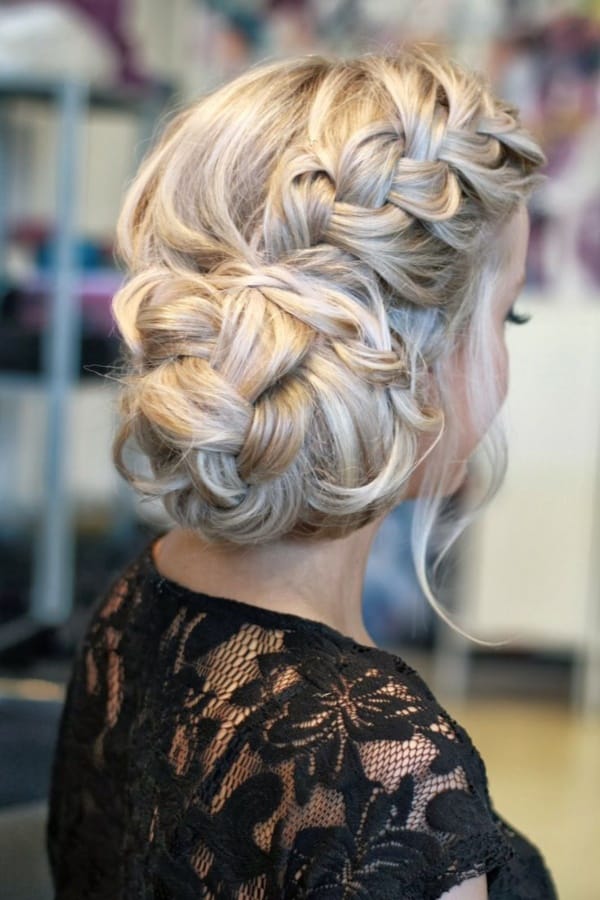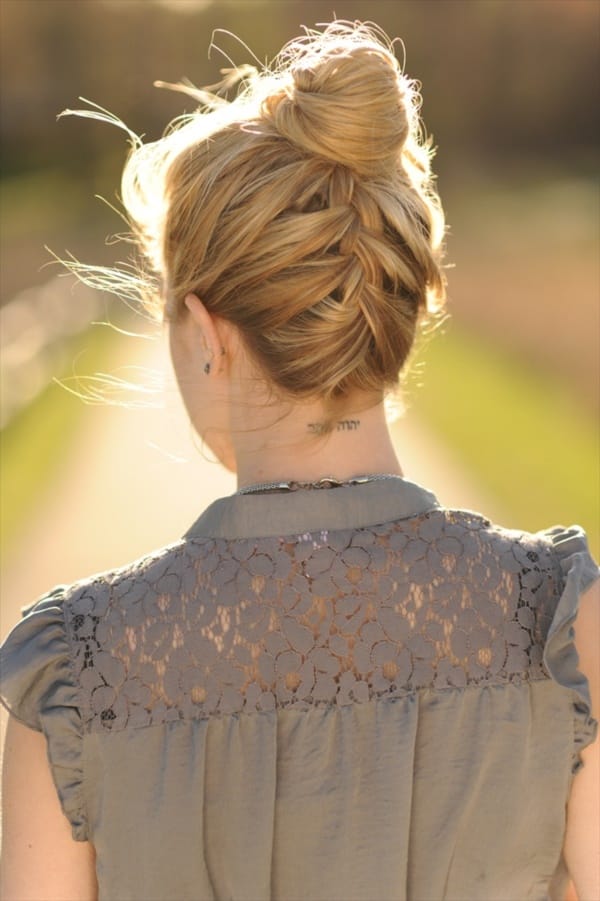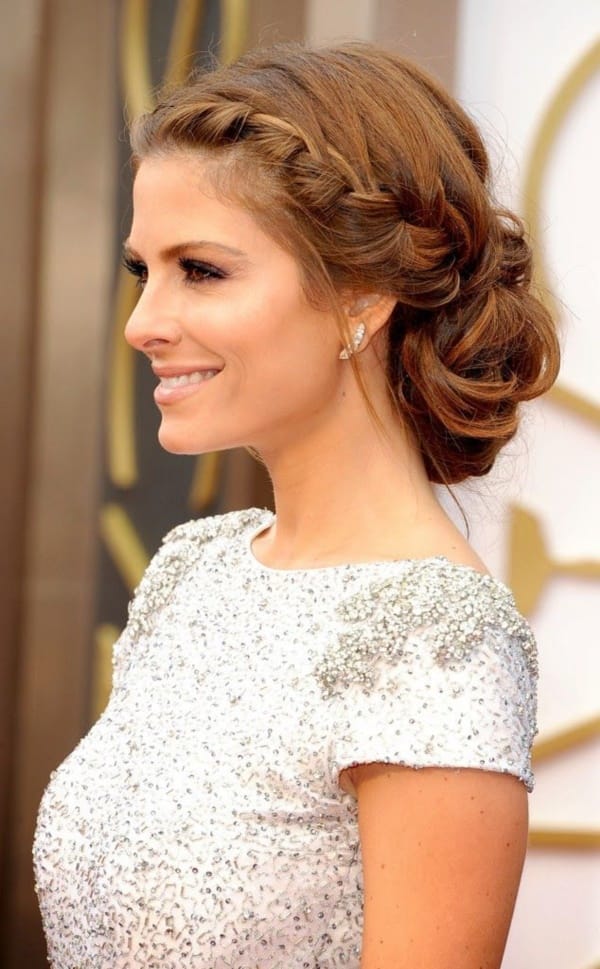 This bun style works great with short as well as long hair. All you need to do is to start with your naturally curly hair or slight curling of straight hair. It works by sliding the hair upwards after twisting the hair in a braid. You need bobby pins to secure the bun at the end and you are done. The bun does not need to be perfect as the more loose ends you have the classier the bun appears. It can be sported with formal as well as casual outfits.
French Twist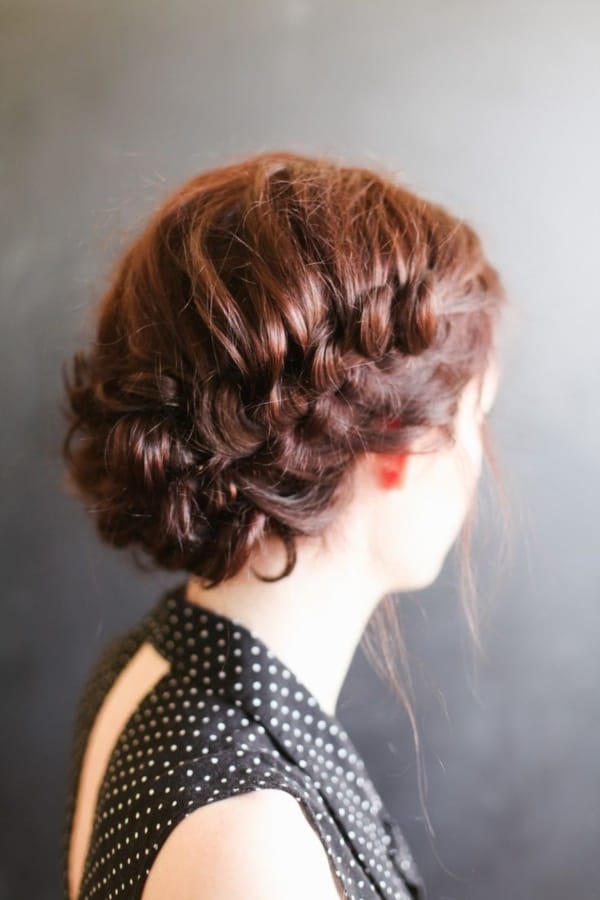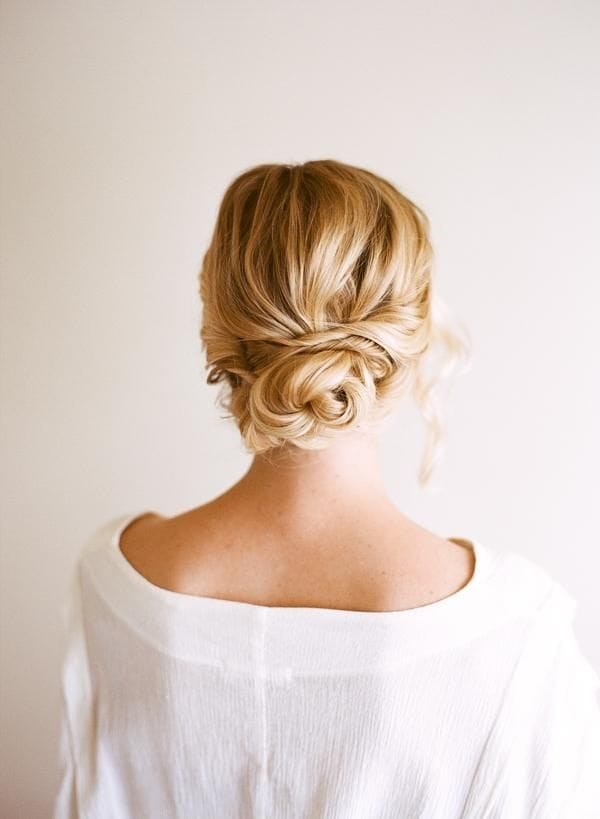 A truly classic and elegant hair bun, the French twist or French knot is suitable for a formal look and well paired with a gown or formal outfit. It is more suitable for women with medium length hair as it easy in that case. The French bun takes hardly two minutes of your time to make and requires no styling tools. A simple roll up style, the French bun is suitable for a party or function. Variation of the conventional French bun also includes side French bun.
Twisted top knot bun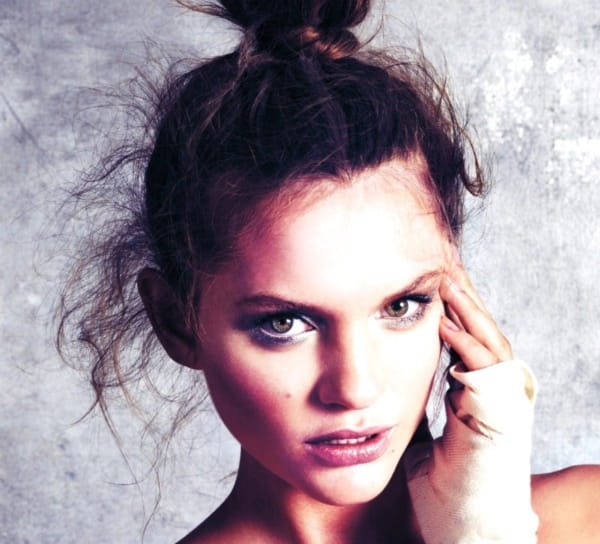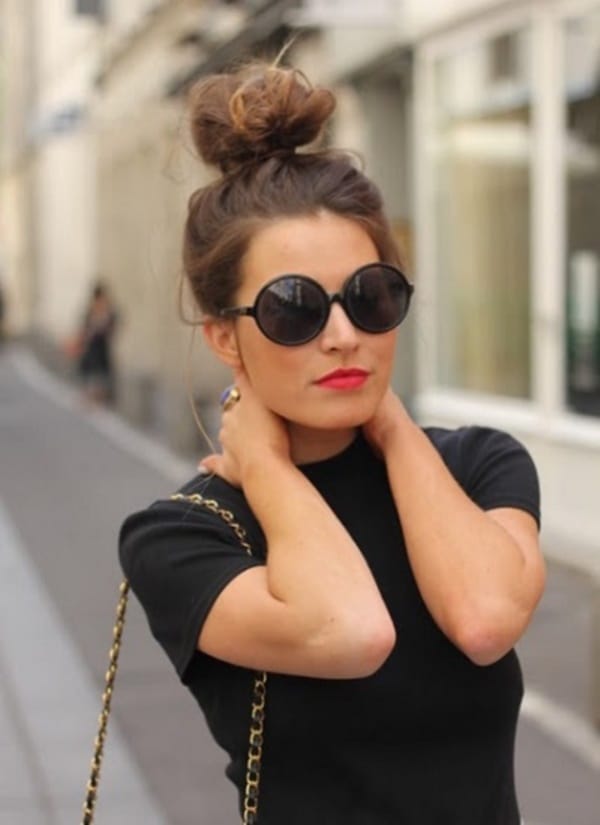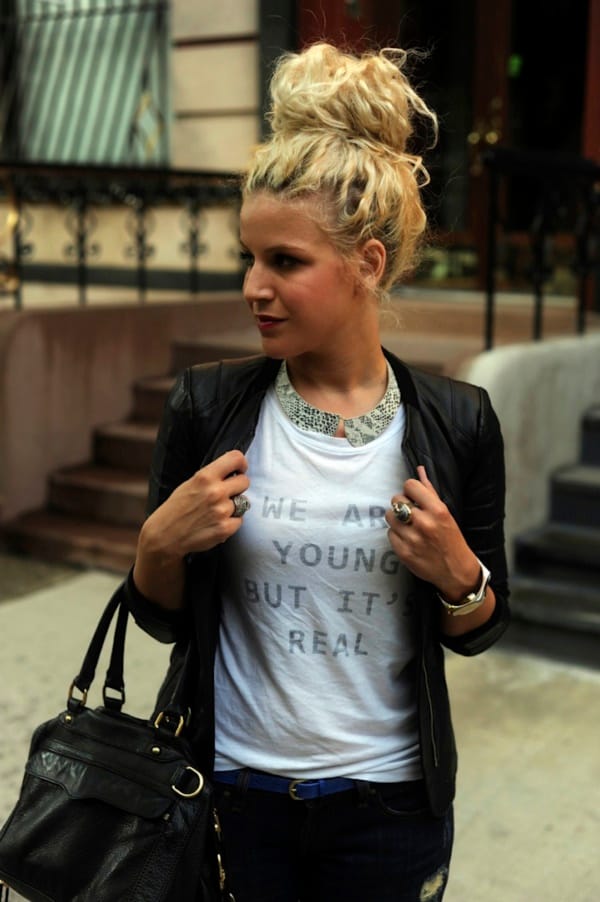 Another classic hair bun style, the top knot bun is extremely simple to make and works well with medium to long length of hair. The bun can be accessorised with jewelled bobby pins, artificial flowers and other hair accessories to get the desired party look. You do not need the help of someone else to make this bun.
Braided buns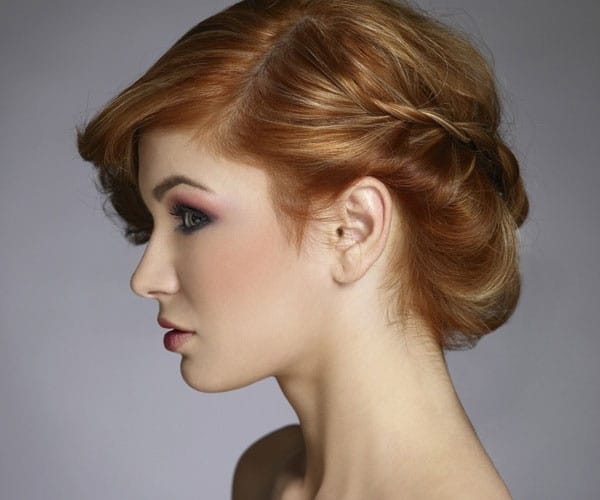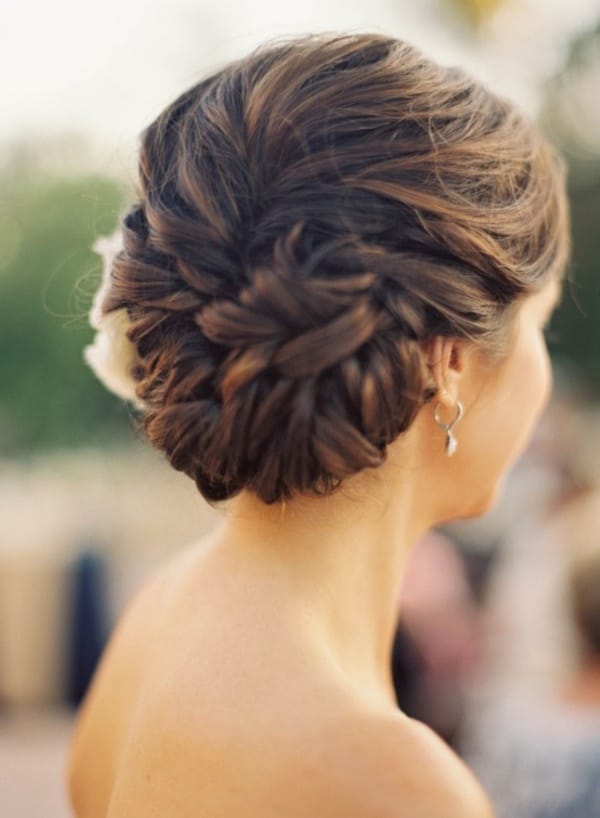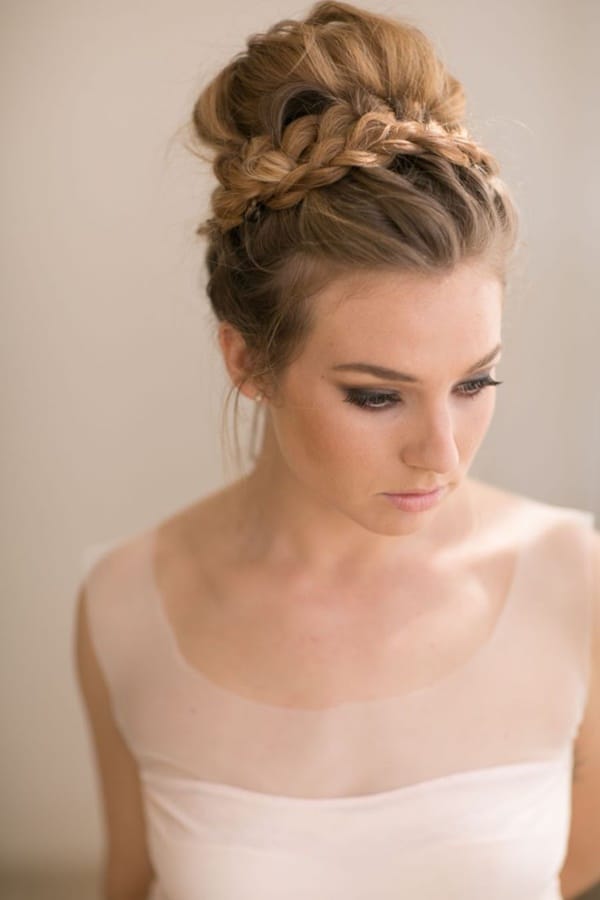 Braided buns are the ultimate choice of hair styling if you can spare some time to style your hair. You can braid any side of your hair which suits your face type. It can be a simple three strand braid, two strand braids, fishtail or simple roll up. You can get as creative as you like with your hair. Buns can be made with full braided hair, half braided hair and even multiple braids. The results of braided buns are a classic and appealing hair style.
Low hanging side buns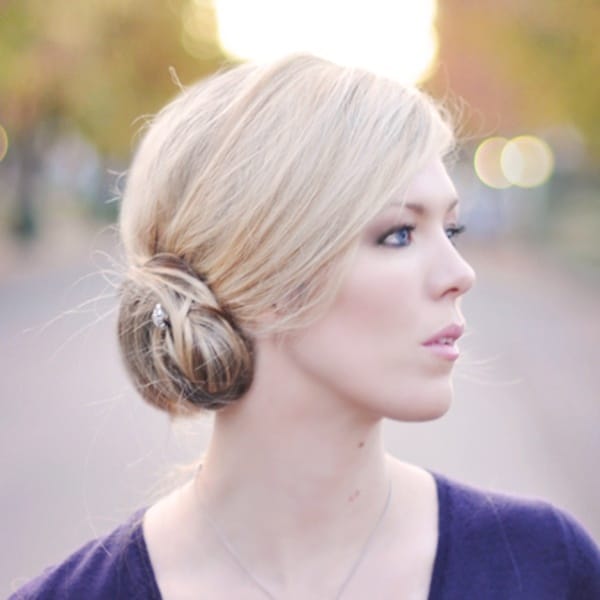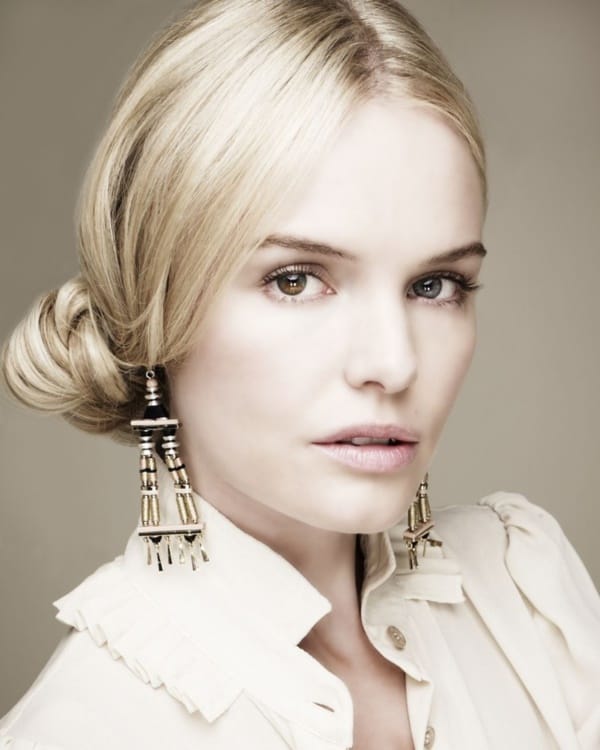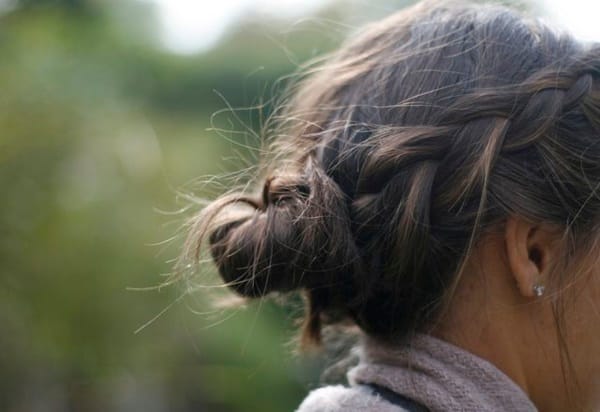 Side buns are another formal and party specific hair style. They look sweet and stylish at the same time, paired with party dresses. Again, these side buns require devotion of some time to get the desired look and may also need you to make use of hair spray to keep them in place. Accessorise them with bobby pins and full flowers to enhance the look of your style.
Sleek buns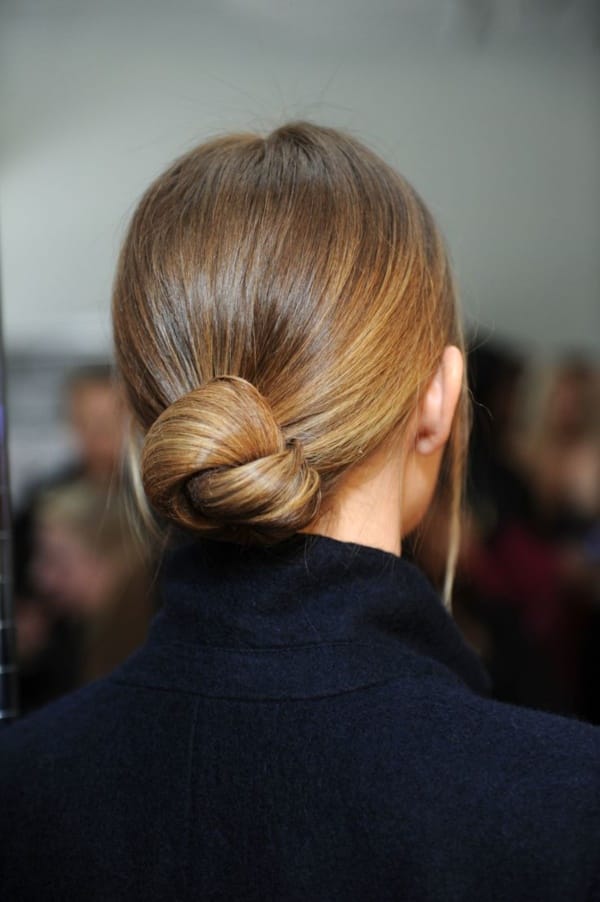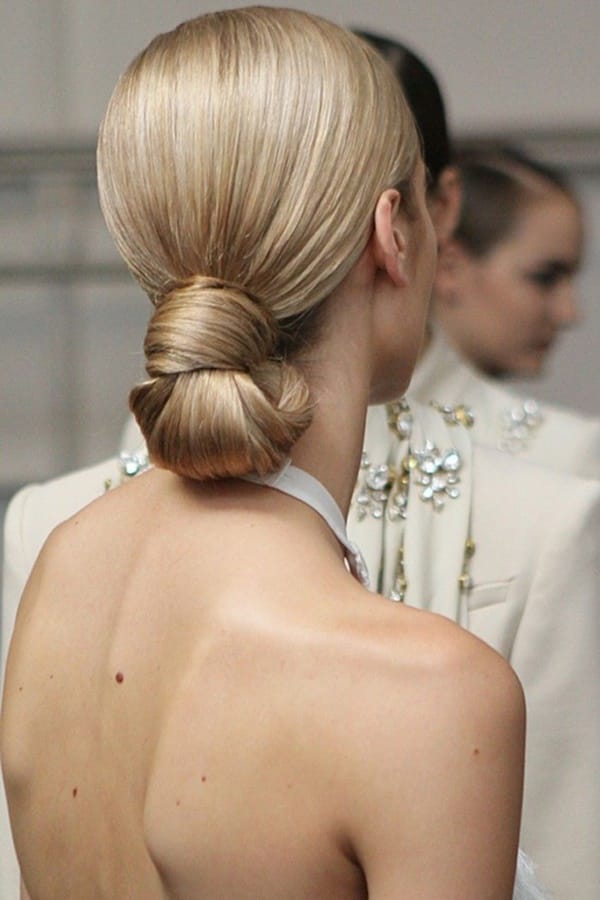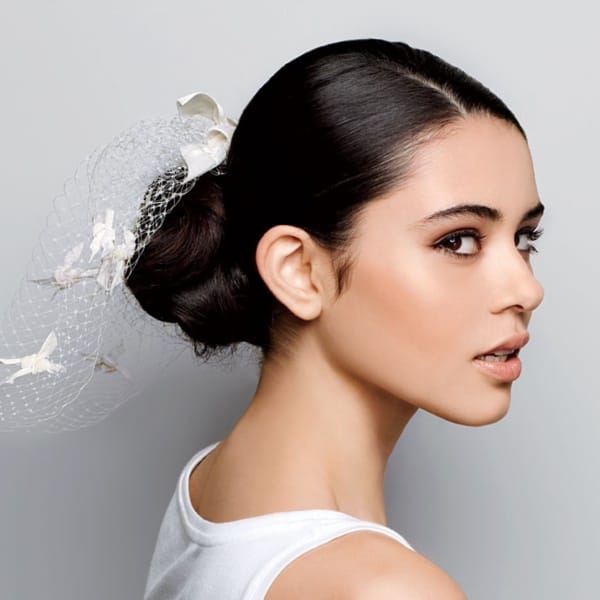 Sleek buns are meant to portray a clean and formal look. They are simple hair do's that avoid use of extensive accessorizing on the hair. They are generally made with a clean and sleek side parting so that the hair stays in place naturally. These buns are ideal for people with long necks as it enhances the appearance of their frame.
Messy hair buns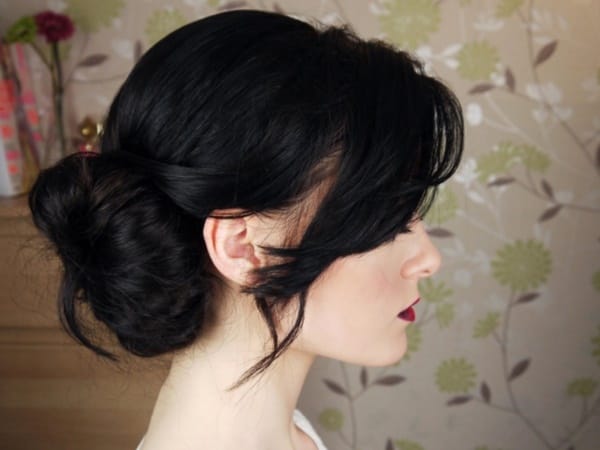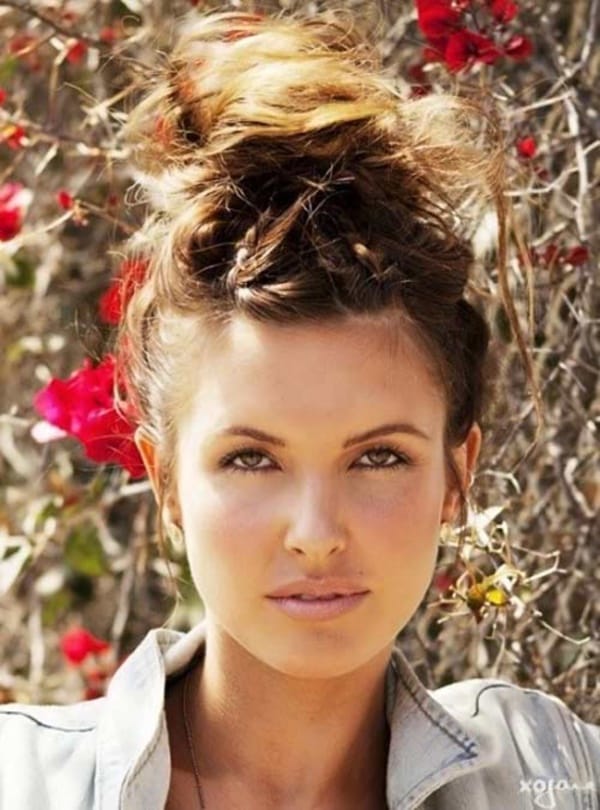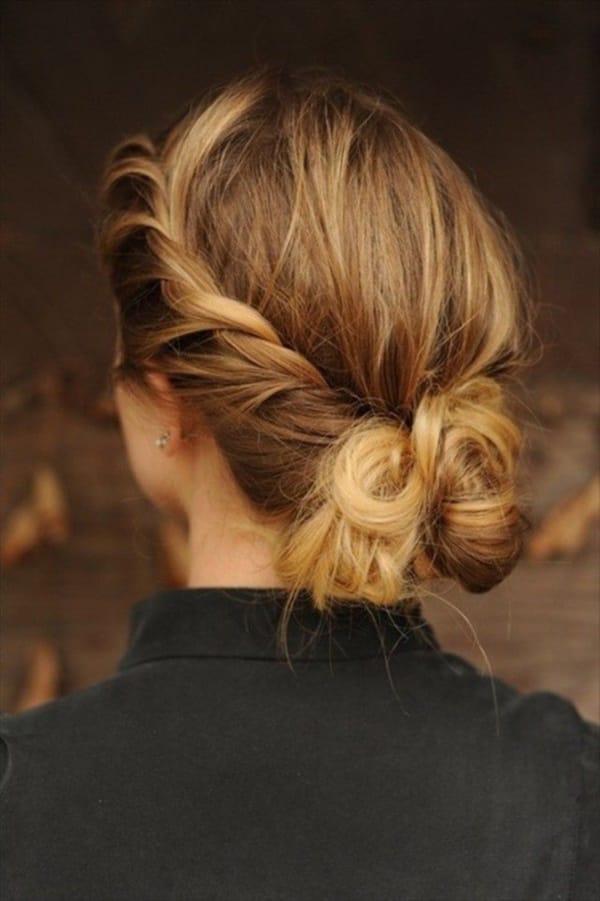 You can play around with your hair in a messy hair bun by making ponytails and teasing the hair into crowns. Messy hair buns look playful and sporty yet remain ideal for party events. They look great on every woman.