Cool Double Heart Infinity Couple Tattoo Design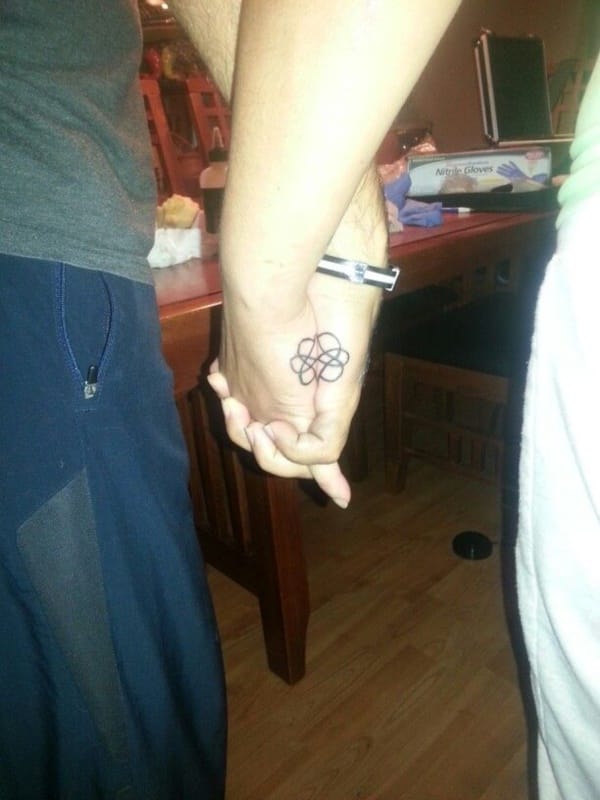 It is a very unique, simple and beautiful couple tattoo design. You can have this tattoo done at the back of your neck. This is a tattoo with infinite loop of two hearts intertwining each other in a very unique different way. This tattoo symbolizes love that has no end and lasts forever with a deep love inside your heart for your beloved.
Cool lock and key matching Couple Love Tattoos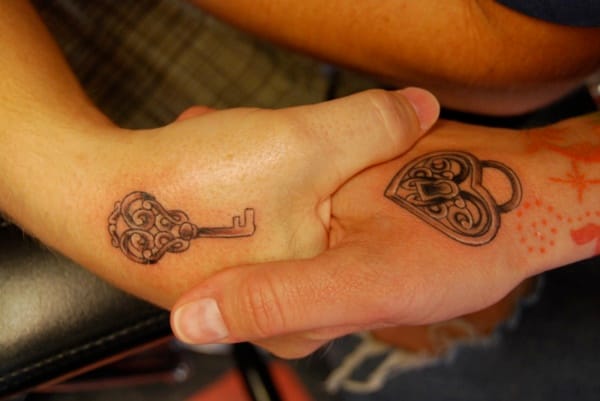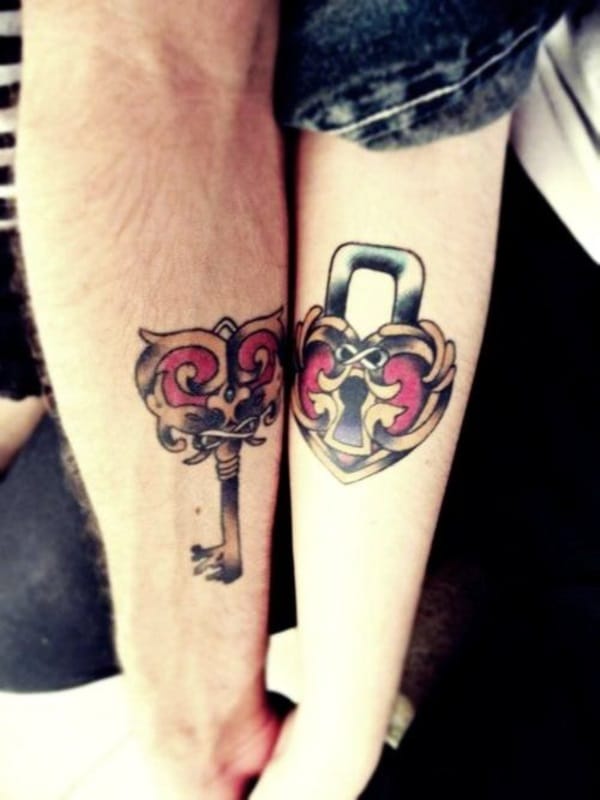 It is a very cute and romantic design to go with. This key ring design connects the key on one's person forearm to the lock on the inner arm of other person and looks as if two souls are connected to each other spiritually half. Both designs are in adorable and charming shapes of a lover's heart. The two hearts have photo realistic shading with black color and make it different from others.
Unique Heart Fingerprints Tattoos for Couples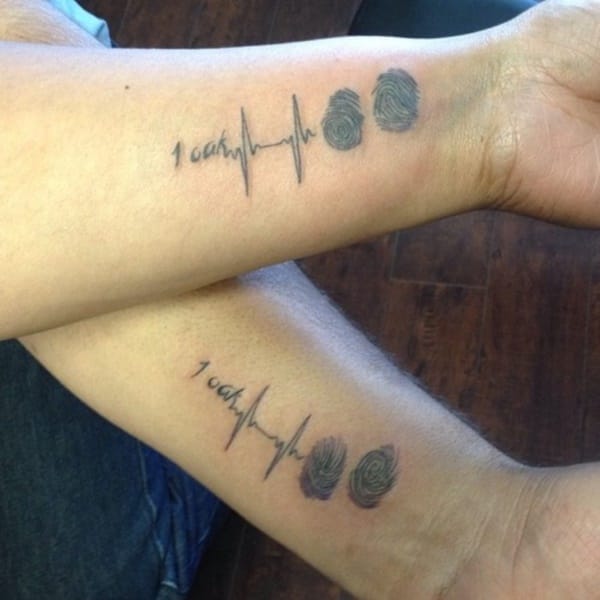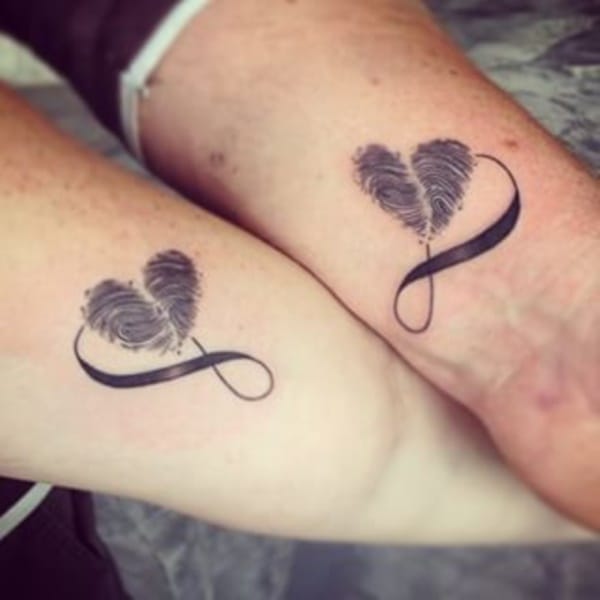 This is one of the best adorable couple tattoo designs and ideas to opt for. Combining the fingerprints of both the partners together into a one single matching love heart Tattoo is a very unique form of tattoo. This is a personalized form of tattoo for the couple in love that no one else can have in this world.
Lover's Promise Lettering Tattoos Designs on Fingers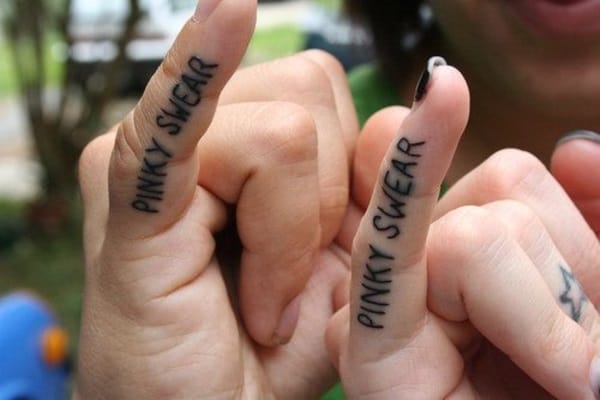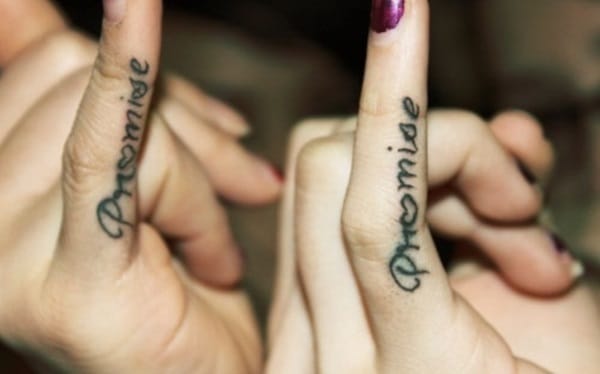 It is an unbelievable yet very romantic and meaningful black colored ink-line art couple finger tattoo. This type of tattoo symbolizes feeling of honesty, fidelity and loyalty between couples towards each other.
Roman Numeral Style Wedding Date Tattoos for Couples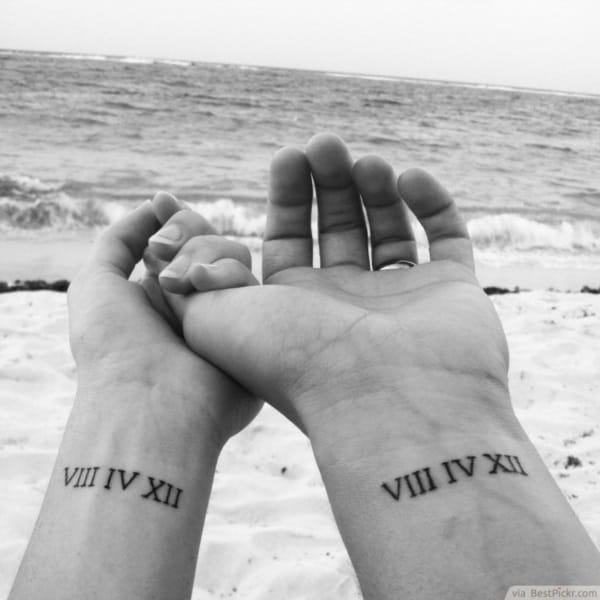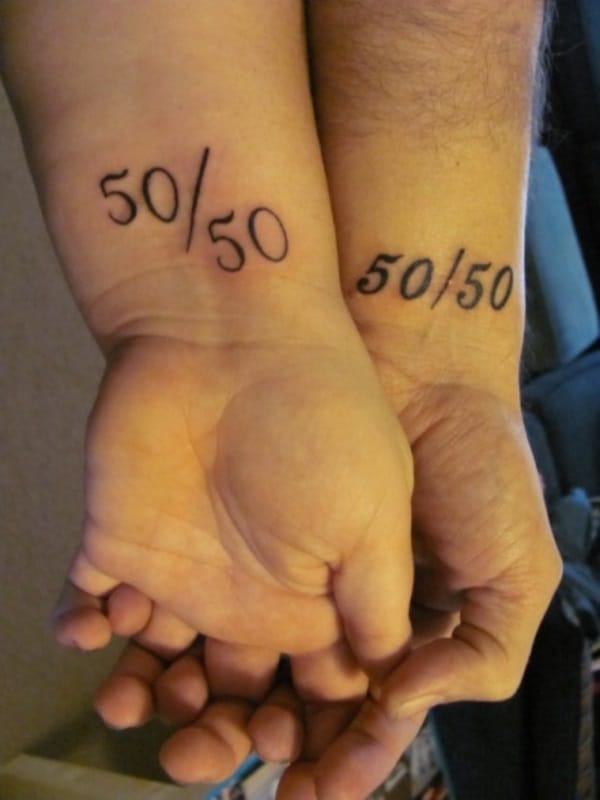 This type of tattoo is basically popular among married couples. Though they are simple but, quite meaningful signifying about some very special dates or occasions, wedding anniversary day, birthdays and the arrival of the first baby day in your life. This all is done in an amazingly roman numeral style.
Finger Couple Tattoos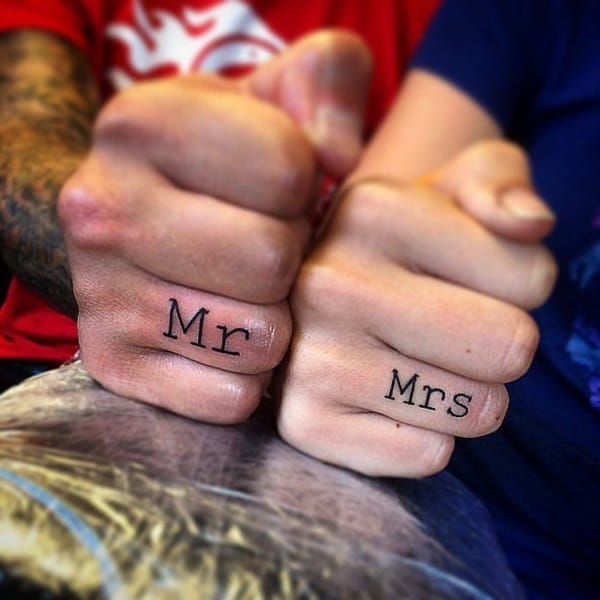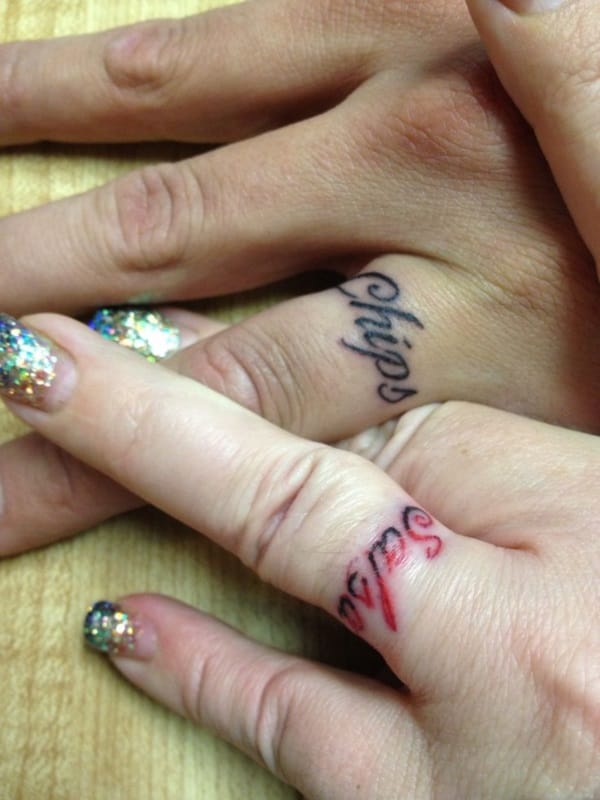 These Tattoos look pretty cool on every age-group people. Couples get same kind of tattoos either on their finger or feet. This type of latest and modern trend is only suitable for the couple who share same kind of interests, ideas, likes or dislikes.
Slogan designs for Couples Tattoos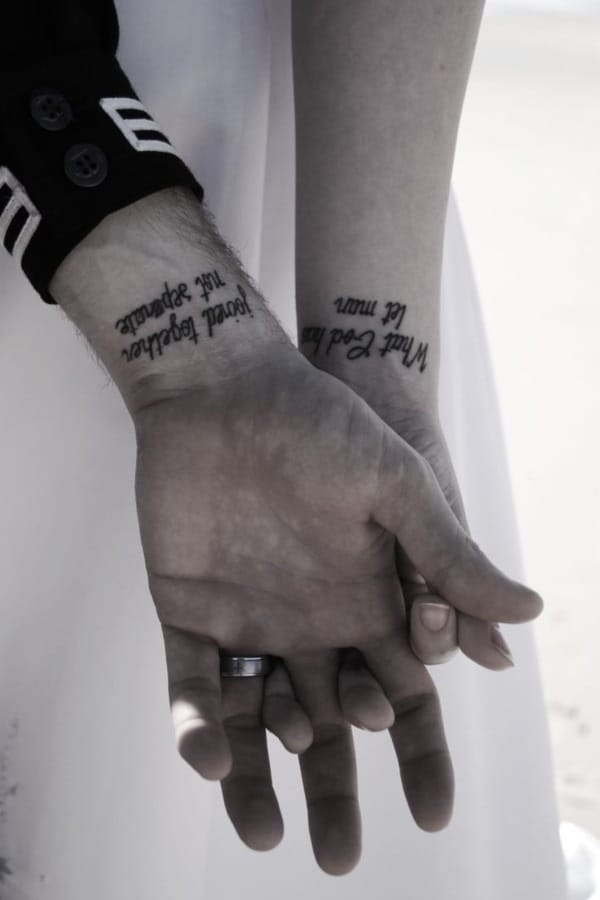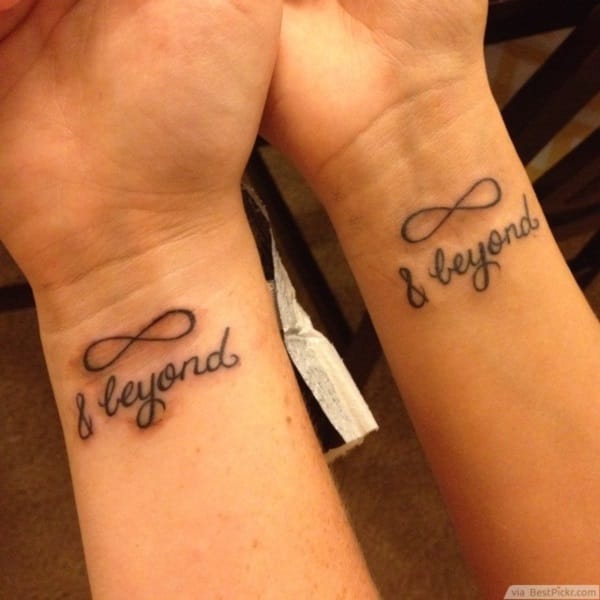 This are one of the best Tattoo designs on inner wrists for him and her. You can write as pretty, cool and beautiful slogan or message you want to write for your beloved. The tattoo looks awesome when couples hold hands.
You can also peep some small cute little finger tattoos designs.