"Hello Brother" and your heart tends to throb out as the super hot-ie Damon Salvatore arrives with all his charm and attitude on a hit TV series "The Vampire Diaries". That smile on his face, you can't judge that and that mind; you can never understand that! And the way gives options; OMG, that becomes the moment when every Damon Salvatore fan is spectacularly mind-jammed.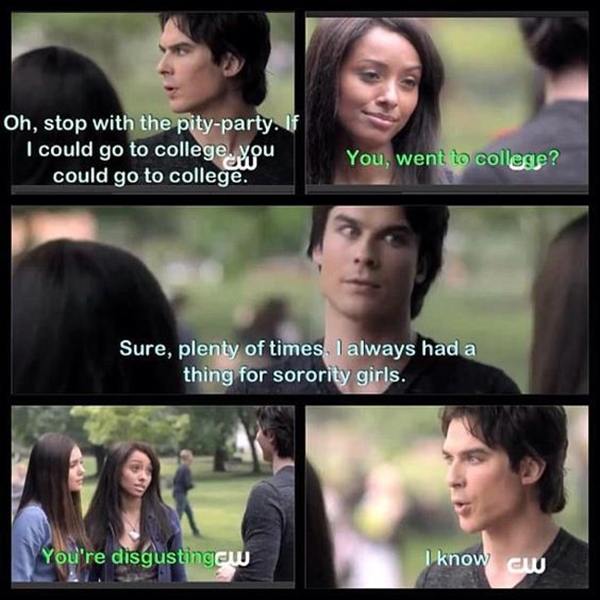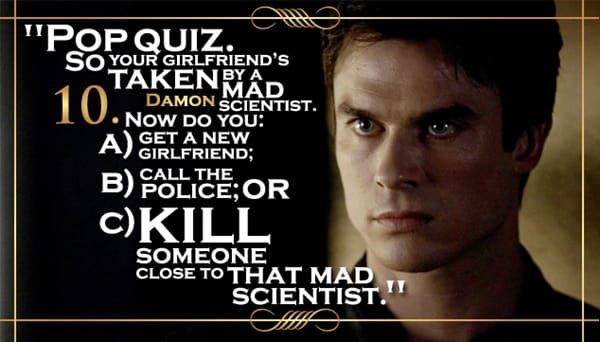 He is basically a mean one but at the end a good one! Fights with all and is so damn annoying but at the end he does it all for his brother, Elena Gilbert and Friends! Marking the Exceptional Damon Salvatore quotes make life easier since they make us learn to answer the dogs and bitches around. Trust me!
40 Exceptional Damon Salvatore quotes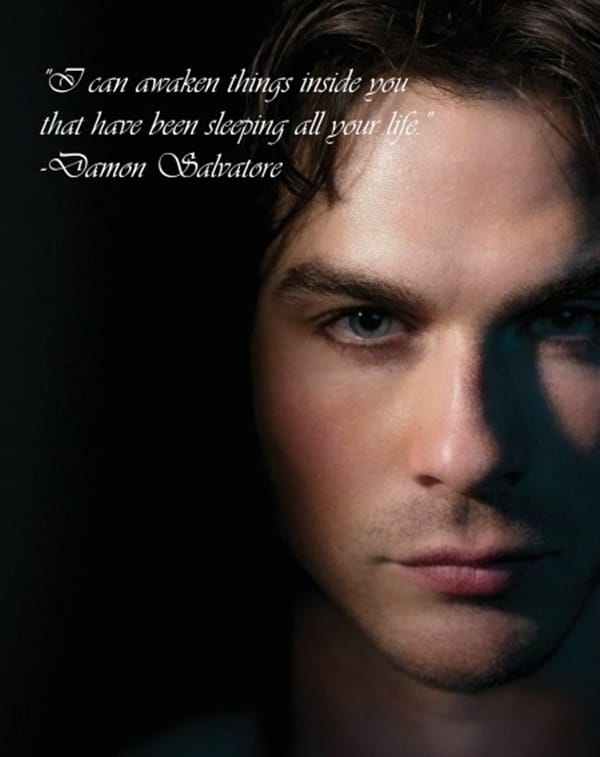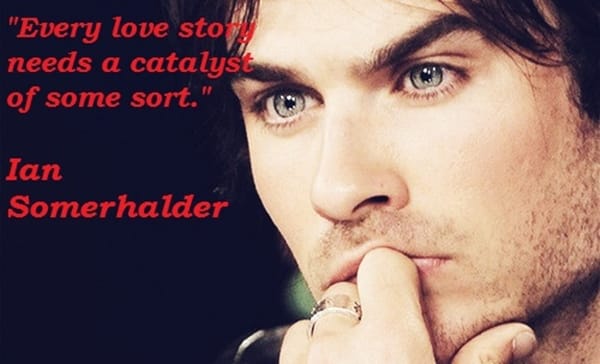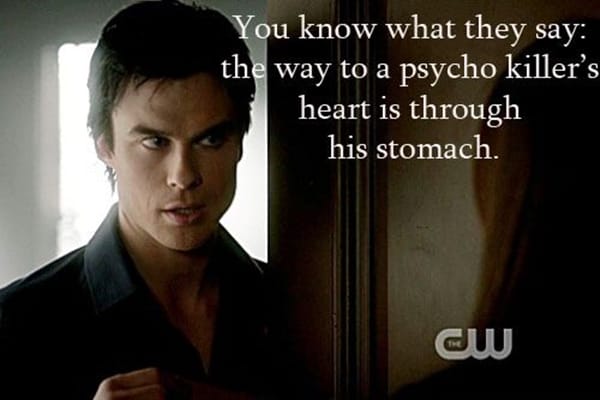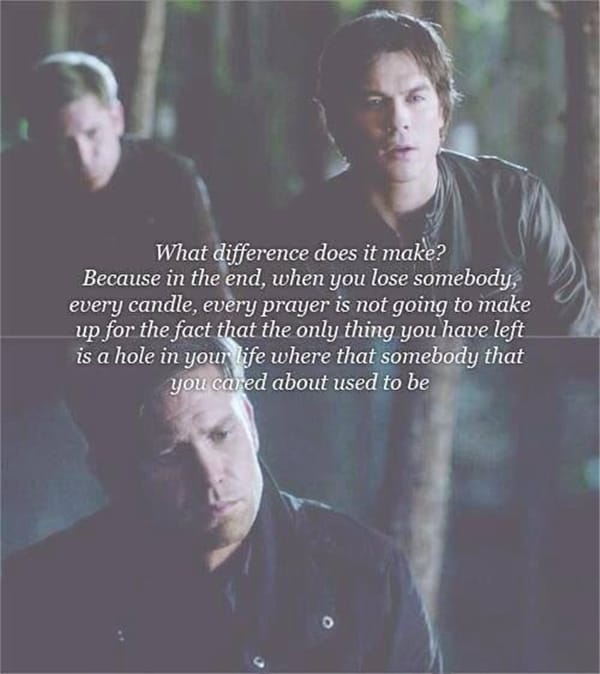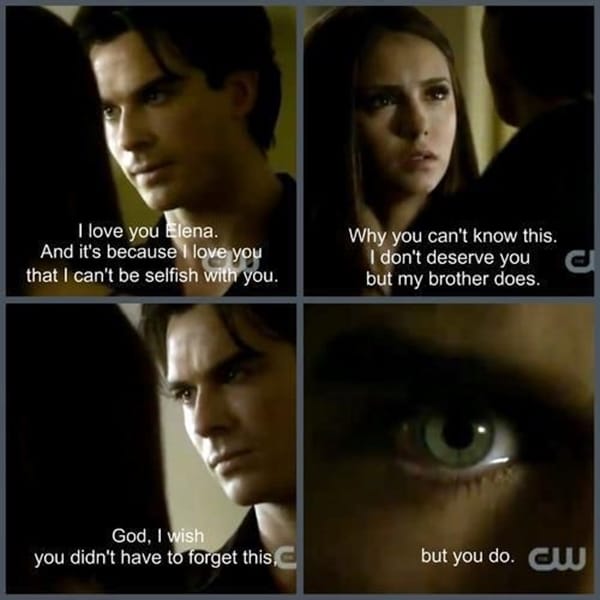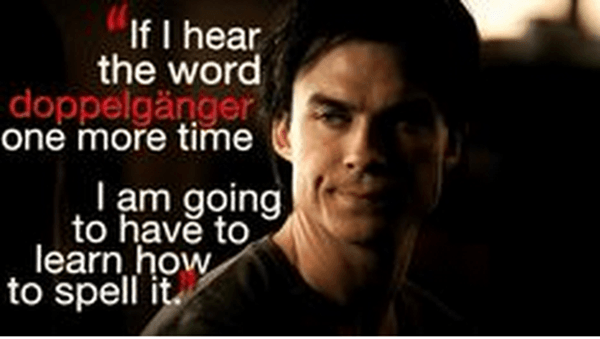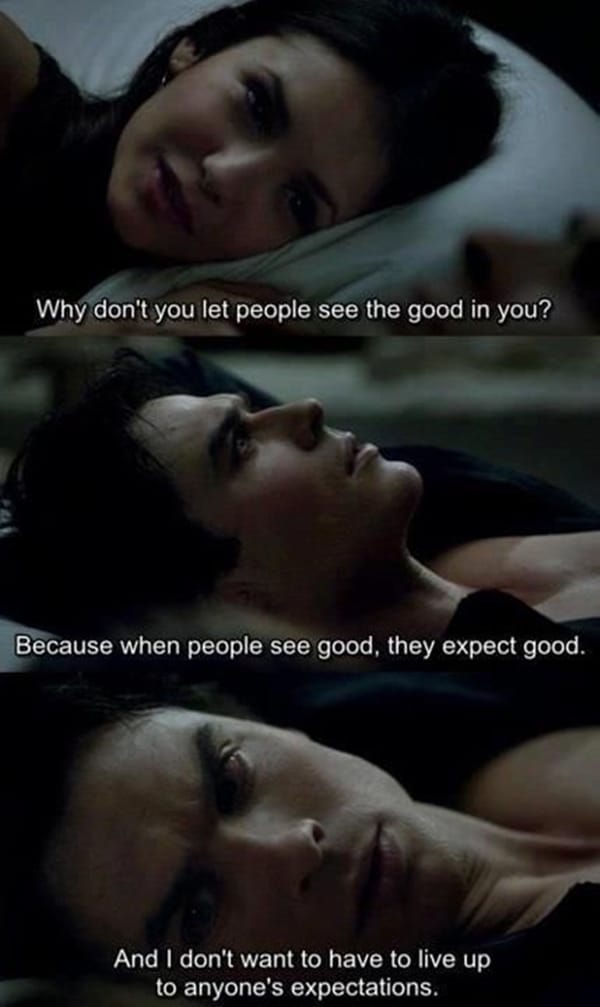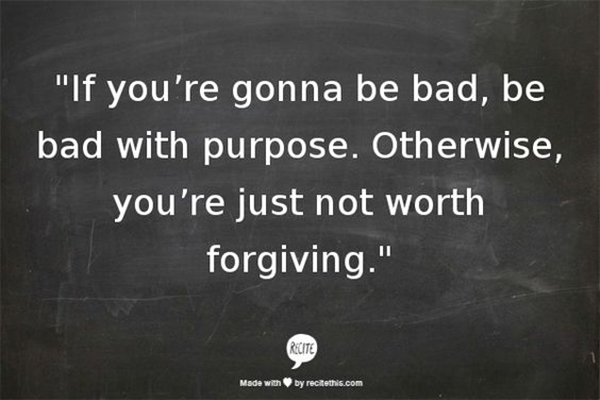 The Attribute of His Character in TVD
Damon Salvatore is a rival in the first season of Vampire Dairies but then he slowly and steadily becomes a good one and so, the "hero" of several hearts and minds. It was 1864 when Damon Salvatore was turned into a vampire when his father shot him and he died with Katherine's blood in his system coming back to the land of the living as a vampire. He was basically a purely evil one back then who had decided to make his brother (Stefan Salvatore's) life miserable for it was him who forced him to complete the transition and become a monster.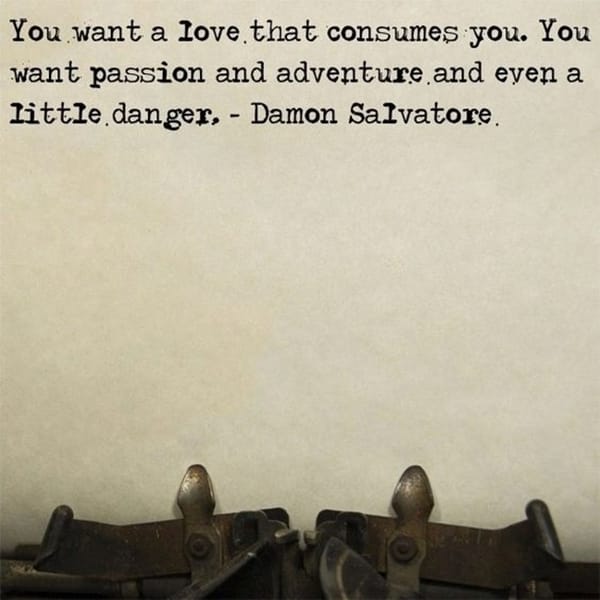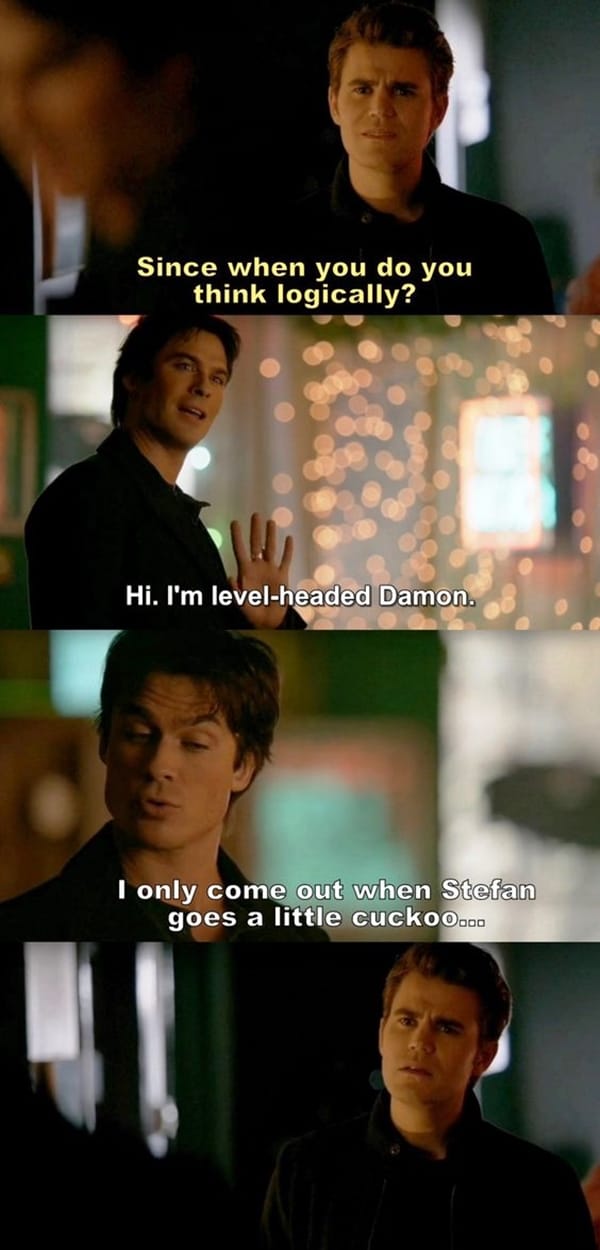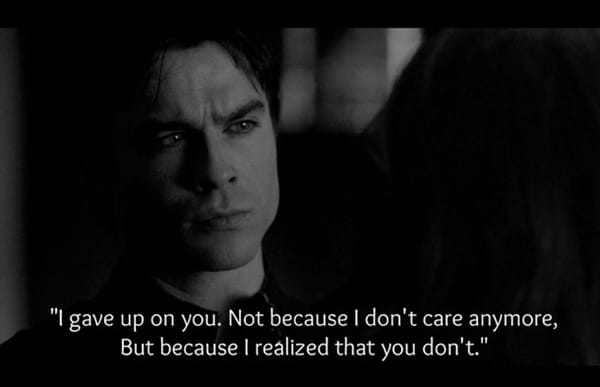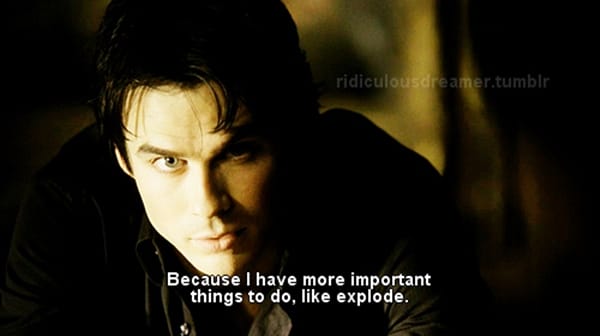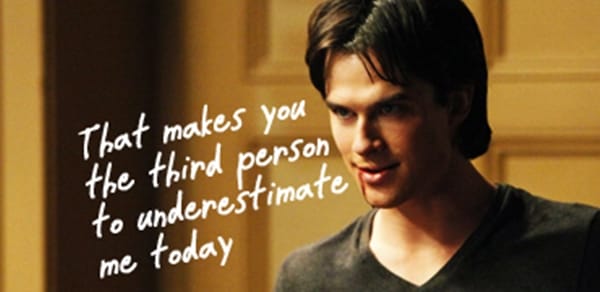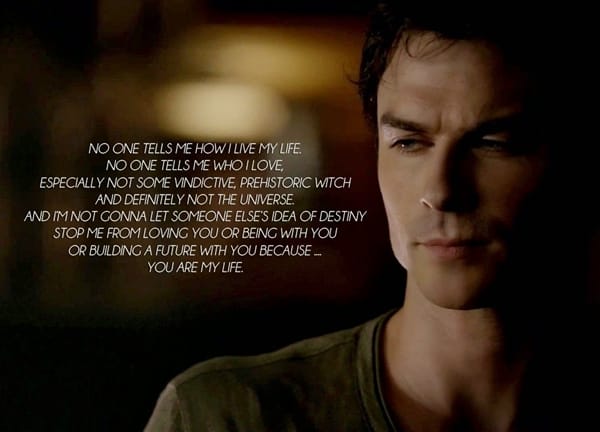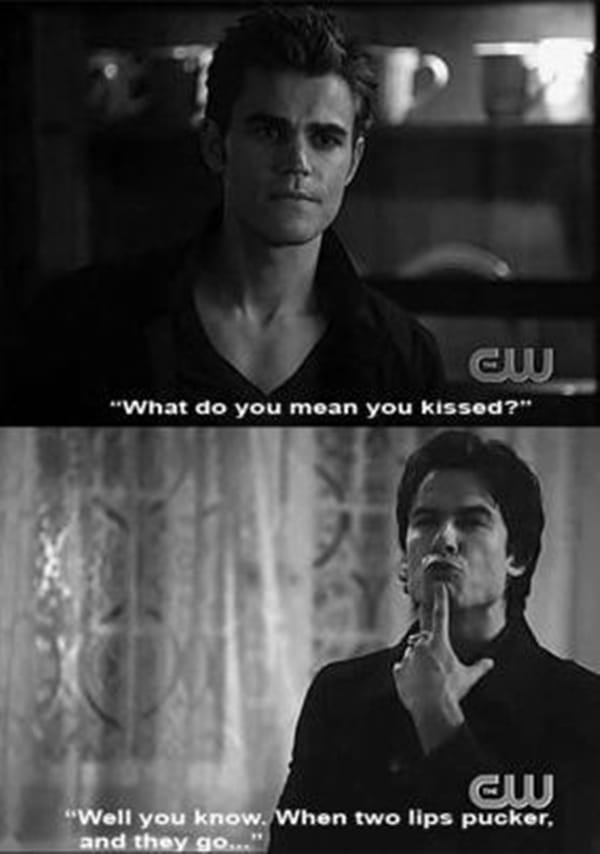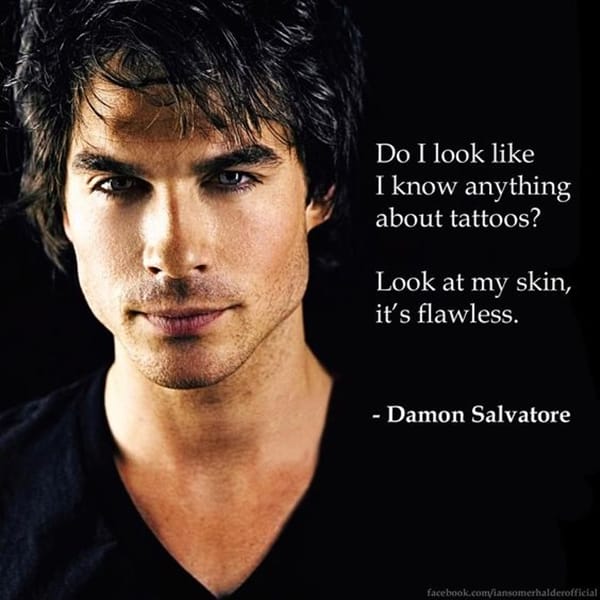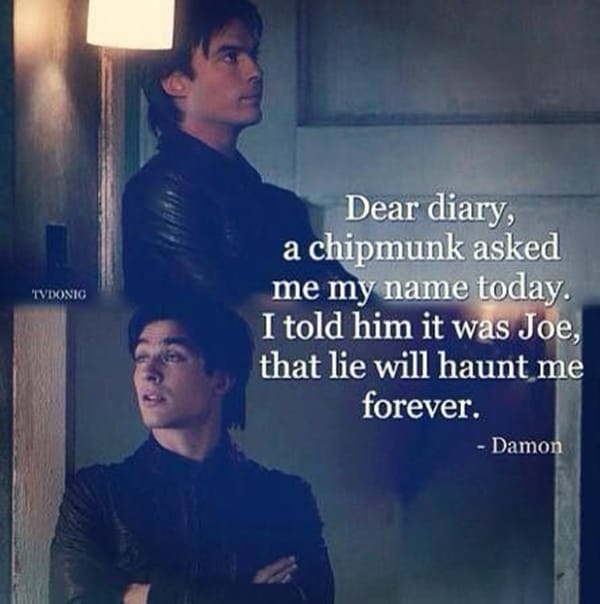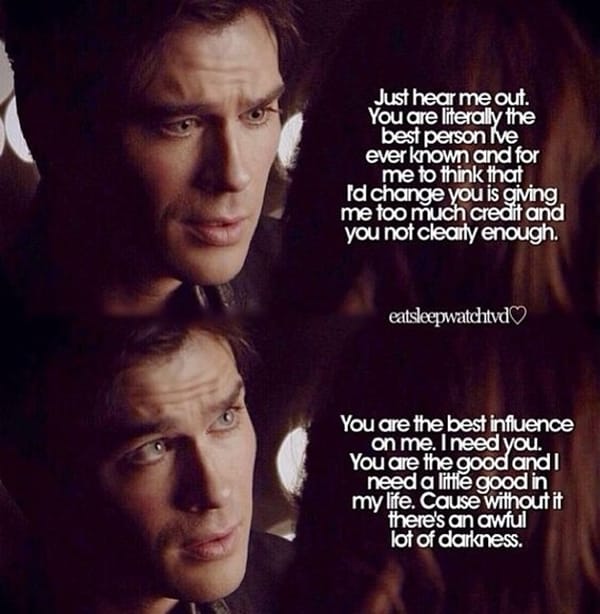 Television Series
Season 1 was all about how Damon Salvatore threatened Stefan and how he slowly backed down and started supporting him and how he became friends with Elena Gilbert (Katherine Pierce's doppelganger). He is a snarky initially who loves to get under his brother skin and irritate him with a deep desire to make his life a living hell. Few Episodes later he starts being a nicer man by helping Jeremy (Elena's Brother) to clear his mind wiping out all about vampires. His own unique ways to answer the shit happening around and tricking people solving mysteries with his somewhat dirty ways is attractive and it is what adds fun in the TVD. His Exceptional Damon Salvatore quotes will definitely make you understand it!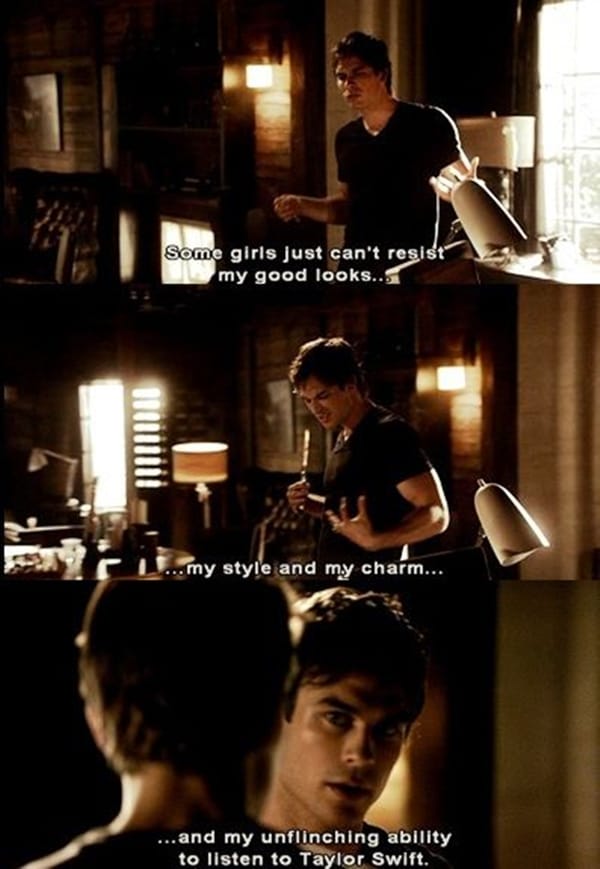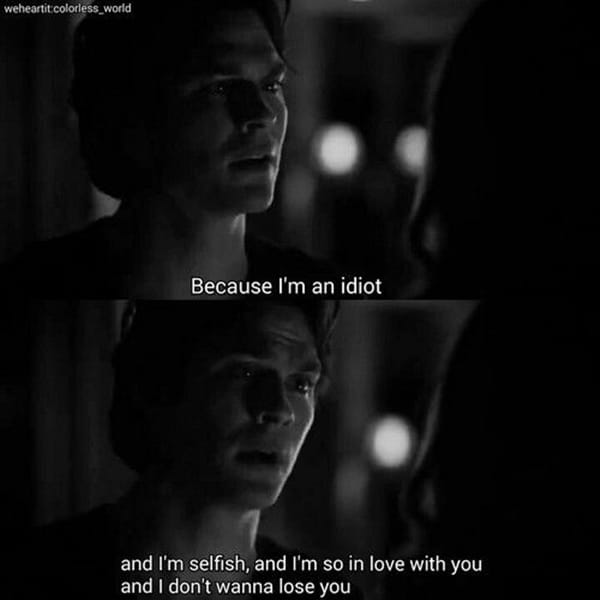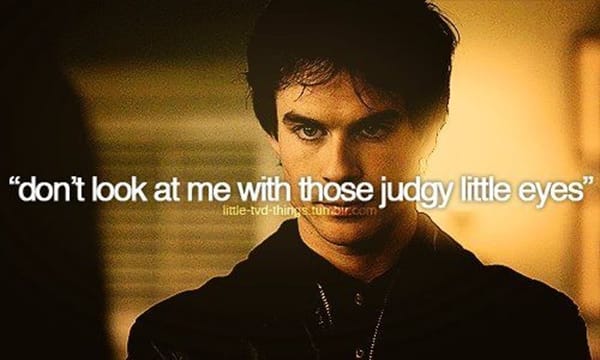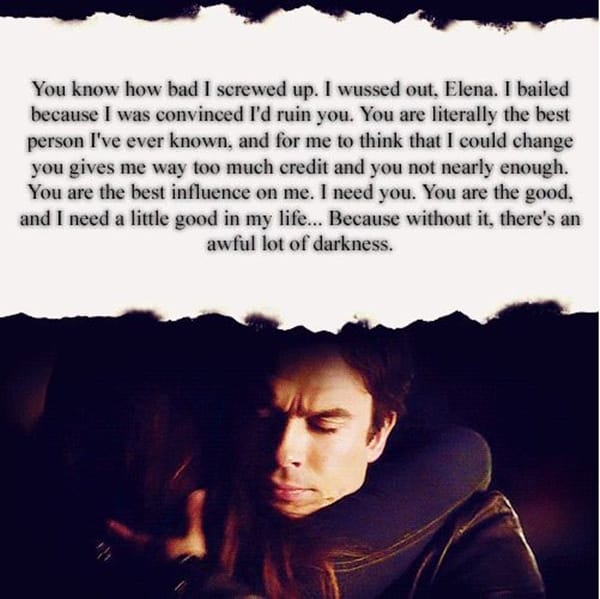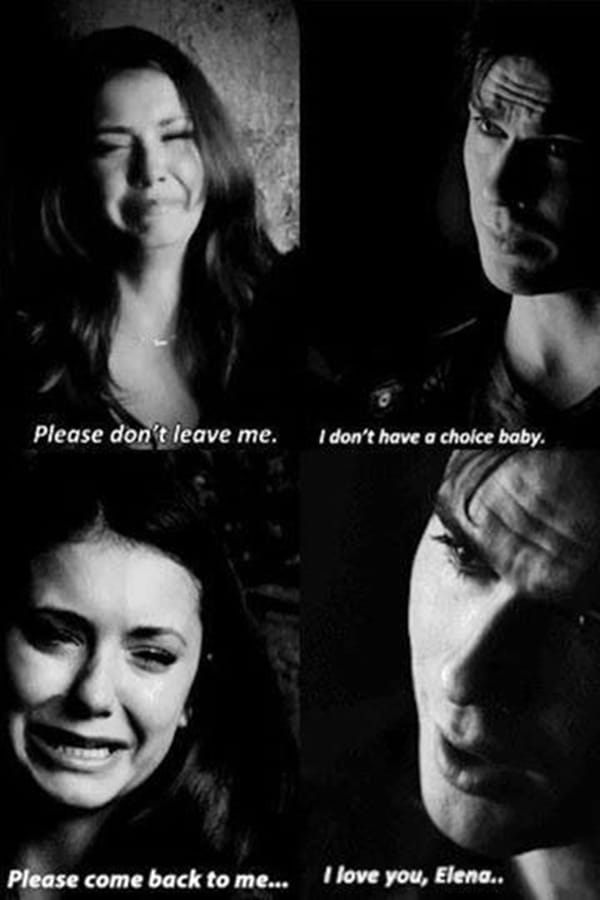 Now, because of his previous appalling acts, he is sometimes ignored by Elena Gilbert. It hurts him since he has somewhere discovered that he is falling for him thereby starting to destruct and harm people around. Although, he cannot harm Elena much as a result of his love for her. He then confesses his feelings of affection for her further compelling her to forget all about his emotions. He goes on falling apart and losing senses and doing all bad and then returning back to normal in entire season 2.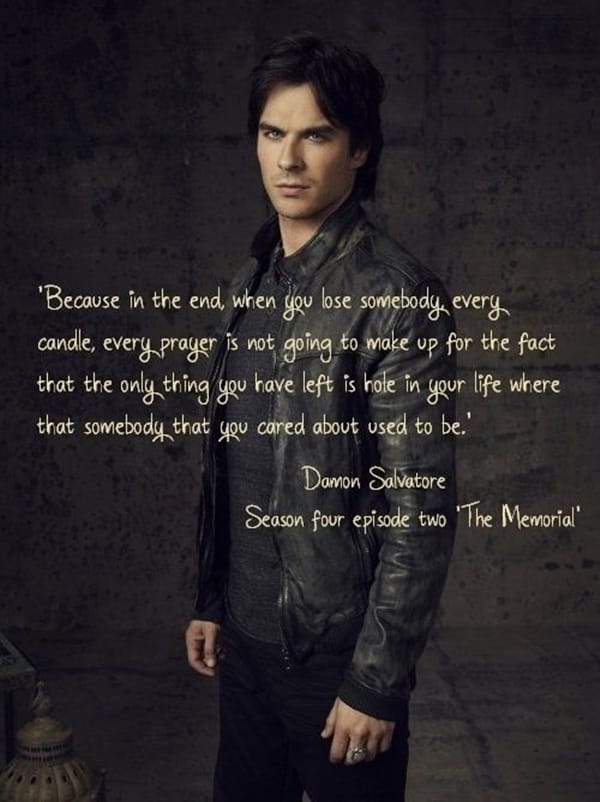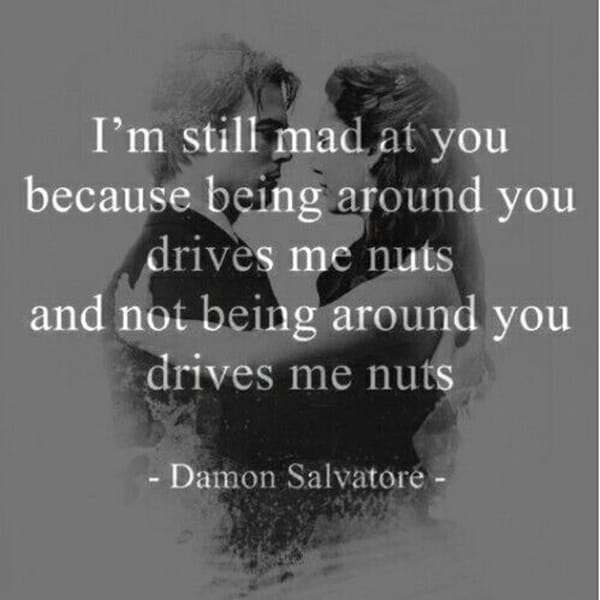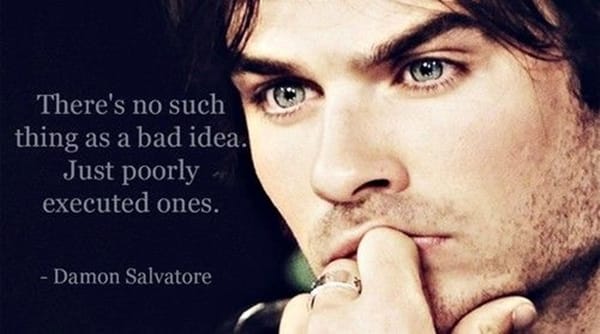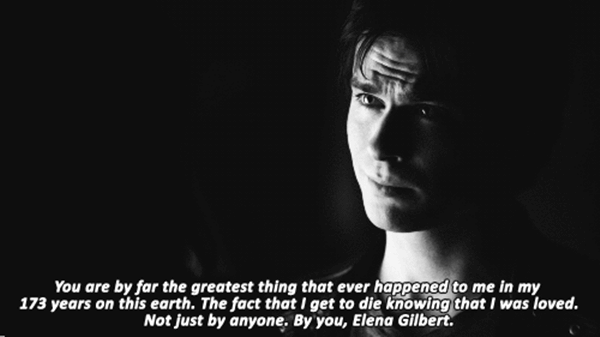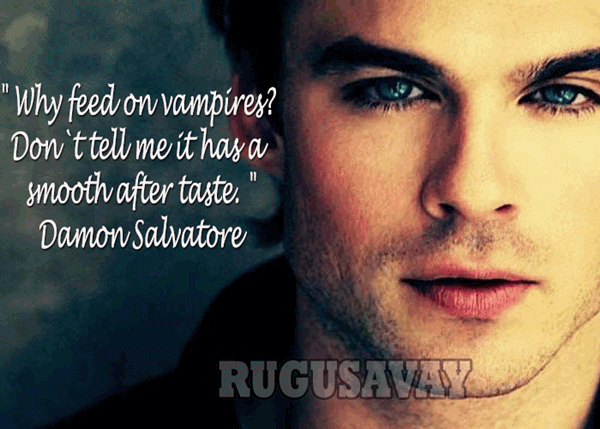 And season 3 is where Elena Gilbert realizes that she loves both the brothers but at the end she dies. She dies with the vampire blood in her system getting her back to life as a vampire.
Season 4, she is a vampire and Damon is mad again and wishes to kill an original. He teaches how to control the blood lust and Snatch, eat, erase! Damon Salvatore is teaching her to survive as a vampire. These two has fallen in love; an eternal one. And that makes Damon Salvatore to speak out the most romantic philosophy in these Exceptional Damon Salvatore quotes.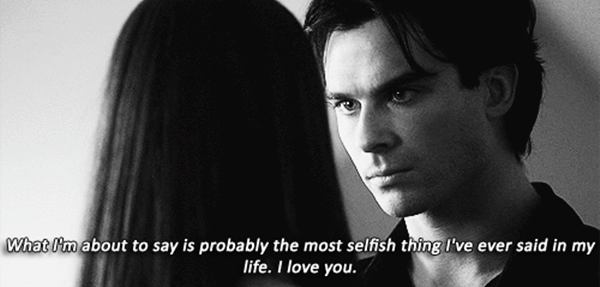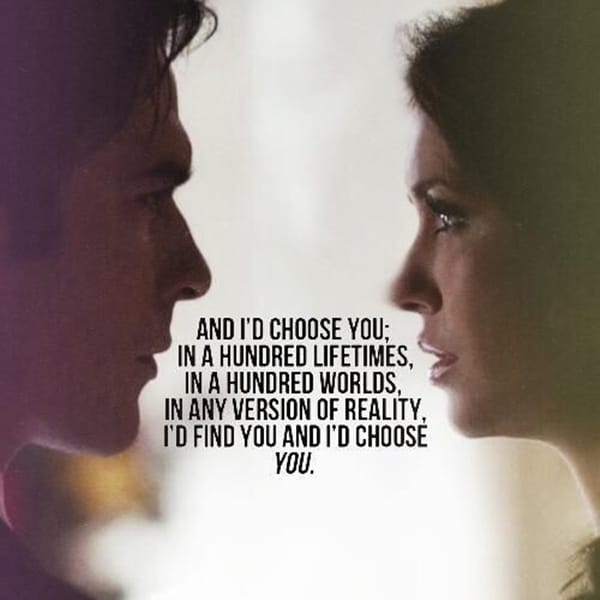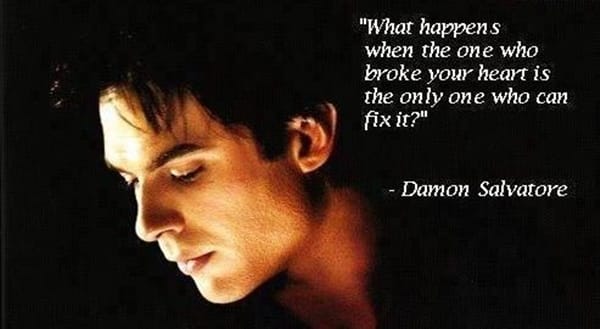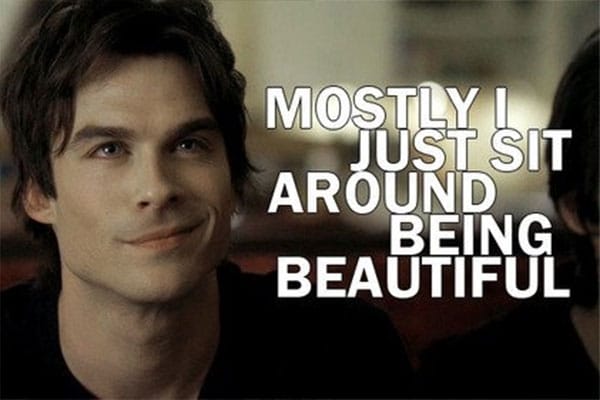 Season 5 is what starts with the best summers of Elena Gilbert who is spending nights and days with Damon Salvatore. There life was running great when they realize that Stefan is not there anywhere and he has been drowning all the summer. Elena and Damon then leave for a hike out in search of his brother and successfully find him out. Jeremy then finally reveals that bonnie has been dean through the entire summers. The problems come arriving throughout the season and Damon keeps on saying Exceptional Damon Salvatore quotes.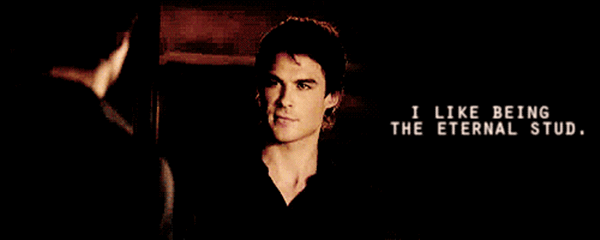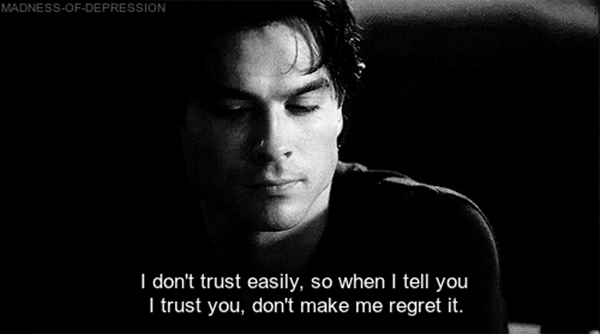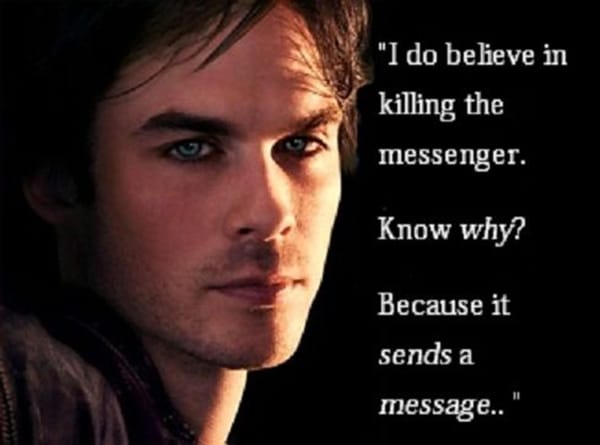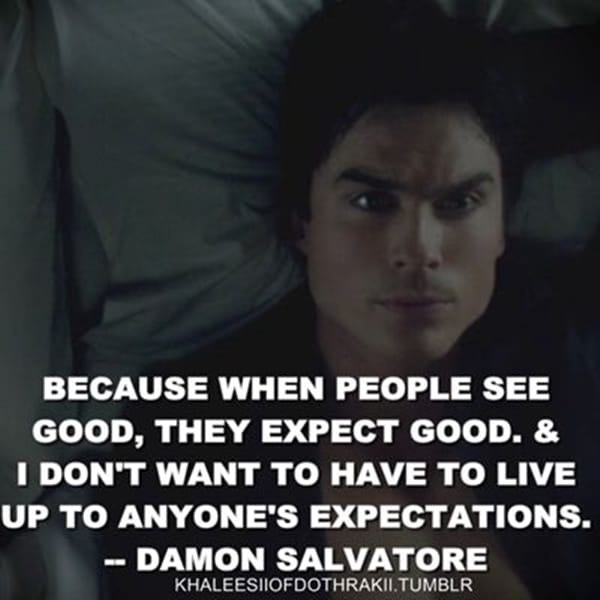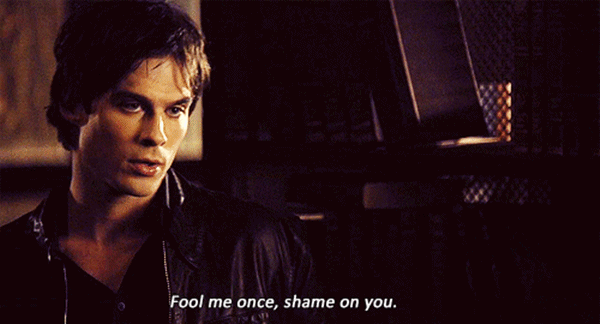 No matter how the human being is at the initial stages of learning, but what he learns from the circumstances and situations is what matters the most. Exceptional Damon Salvatore quotes will tell you and so watching out the entire Vampire Diaries Series how efficiently he grabbed the changes in him and became everyone's favorite.