You may hate them or love them, or even try ignoring them, but you are sure to find Hippies in almost every part of the world. Hippies are not restricted by any geographical border. They are not associated or concerned with things that bother a normal person. They celebrate their lives happily and by being self sufficient. Some of you might actually envy them for their carefree life, but then it's their lifestyle. They have not bounded themselves and are free to live as they desire.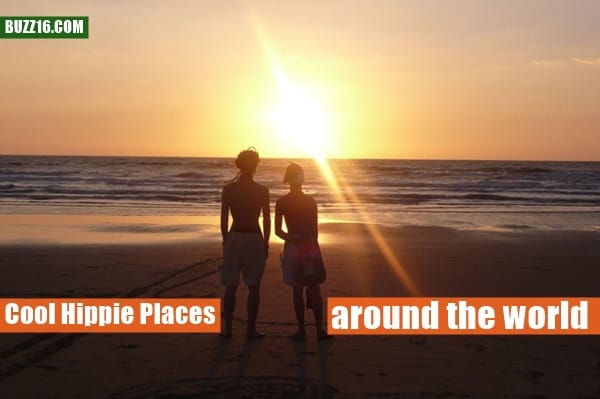 Here comes the list of Cool Hippie Places around the world which describes about the most peaceful destinations that are filled with loving environments and unique individuals.
Cool Hippie Places around the world
San Francisco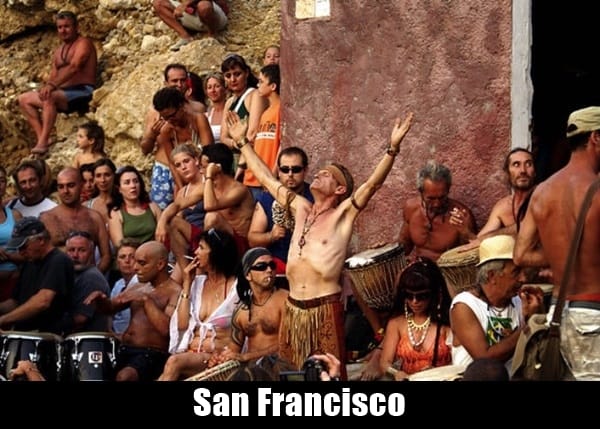 It is the city where the most Hippie Stuff was initiated once. Although the situation is not same presently as the once called Hippies have eventually turned into dealers of art and financial planners.
Christiania, Denmark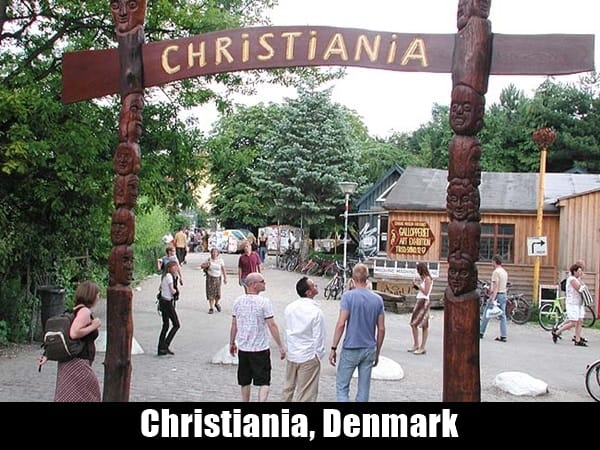 The Old Danish people have transformed themselves into free individuals. They are the most artistic people and popular Hippies round the world.
Burlington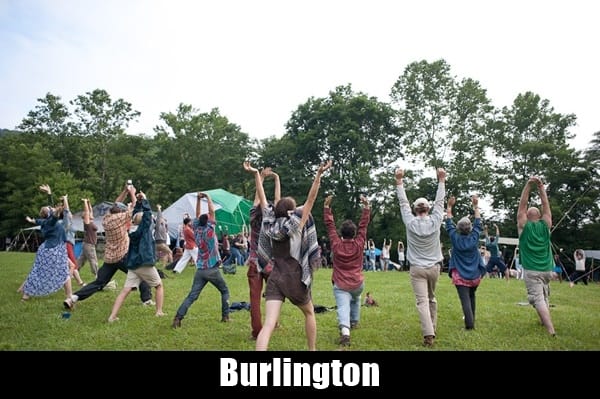 It is the popular home for some of the great Hippies of America. It is small in size but popularly known for the Ice cream Company named Ben & Jerry's.
Ibiza, Spain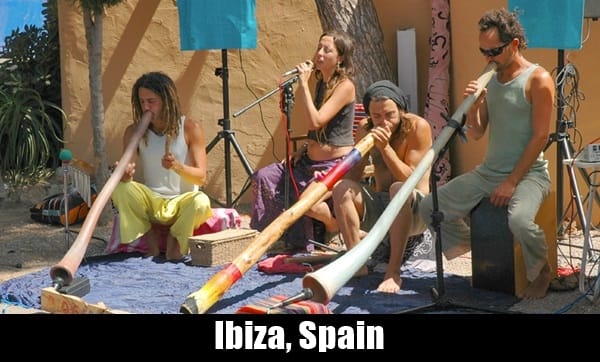 The place is not really so cheap to live. But it is very well known as the Hippie haven from the year 1960. It is famous for its beautiful architecture and strong rave culture.
Olympia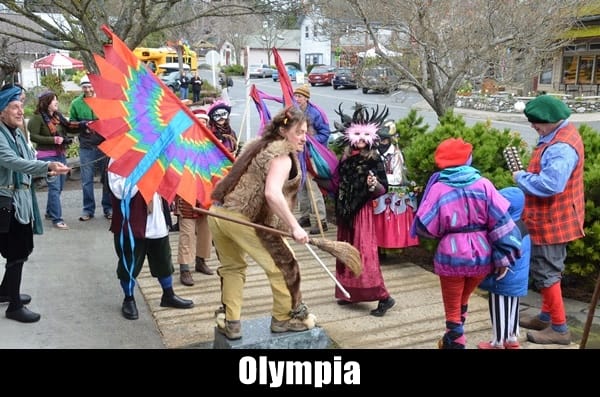 The city welcomes those who are against the culture and no where believe in using soaps and deodorants. Moreover, if you are aging as a Hippie, then Olympia is the only safe place for you.
Vancouver, Canada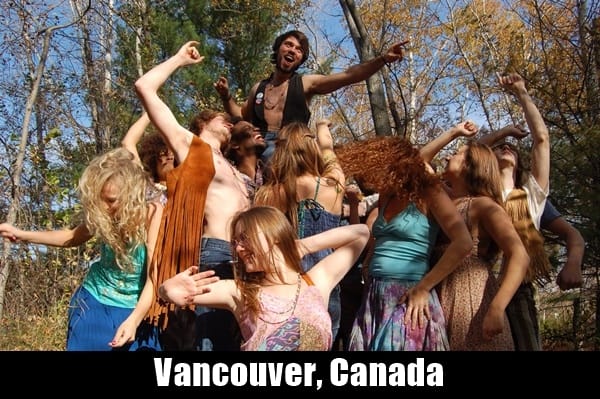 It is one of the Cool Hippie Places around the world. The city is highly liked by all and is a favorite spot for hippies due to liberal policies existing over here.
Berea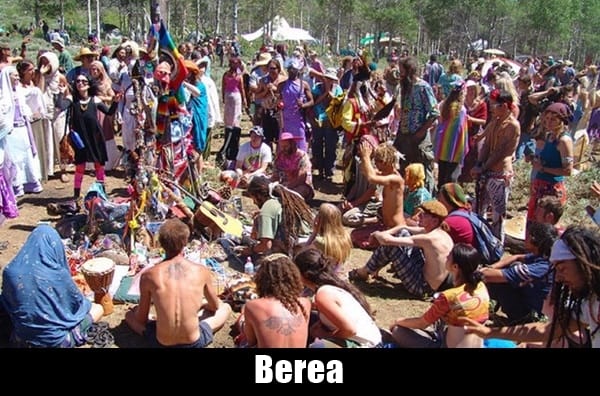 This town supports counter-culture from a long time even when the concept was not cool and acceptable for many. It is even the home for forty year-old Co-ed College named Berea.
Eugene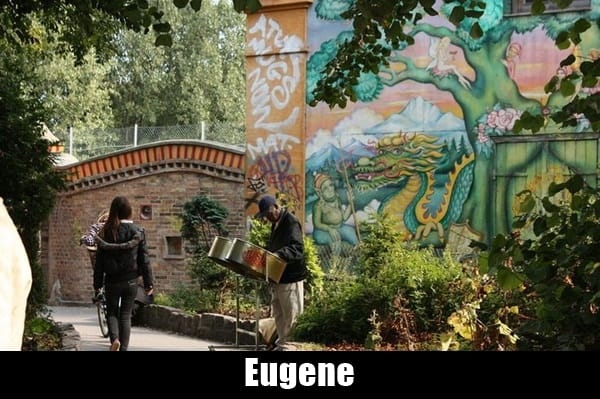 One of the Hippiest cities of United States is Eugene. Number of Hippies from all over the world visit this city and love watching the art and craft, different communes and marijuana.
Arcata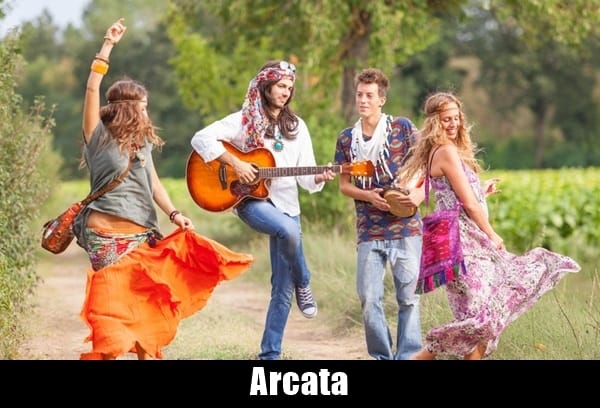 If you ever been to Eugene, then Arcata is a nice destination as well located halfway between Eugene and Berkeley. The town is famous for its environmental friendly practices.
Nimbin, Australia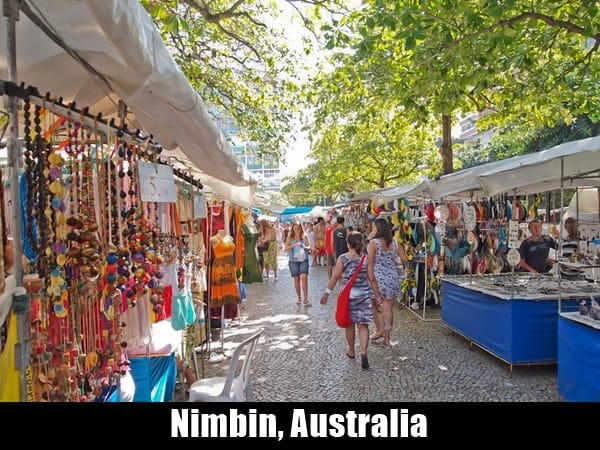 Nimbin is a small village in Australia which is popular for the famous Hippie revolution which took place somewhere around 1970s.  Hippies have an established Hemp embassy and a bar as well.
Oakland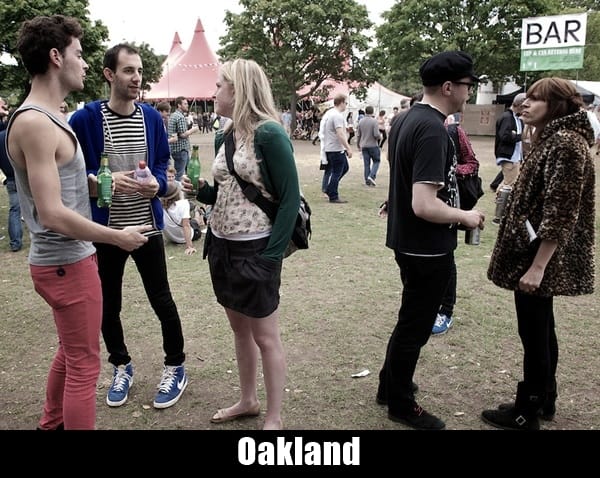 The Hippies who once lived in Sans Francisco moved later on to Oakland. It has nearly 30 stores which offer hemp products and not necessarily is shown for portraying love and peace.
Arembepe, Brazil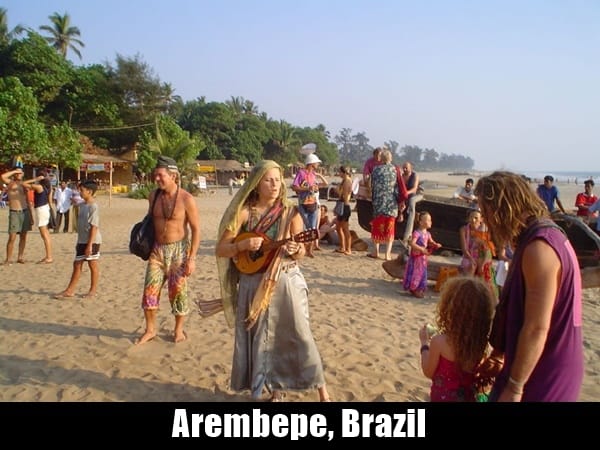 It is another ultimate Hippie destination. It is well located near the Village of Caratingui and is absolutely a beach paradise.
Austin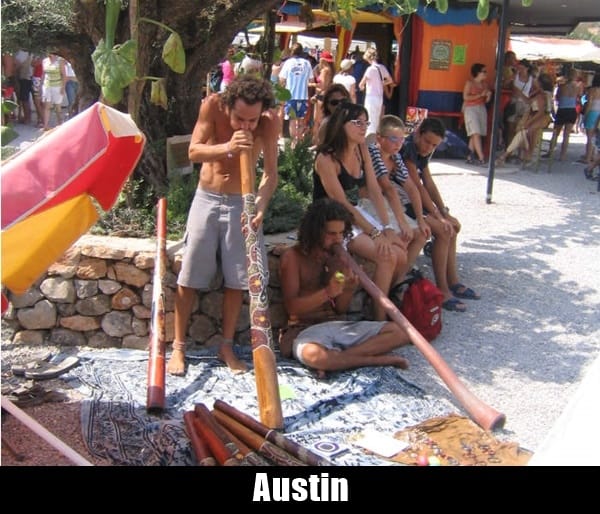 It is popular for the barbeques and ultimate music. There are maximum numbers of Hippie Meetups that are organized round the city.
Kathmandu, Nepal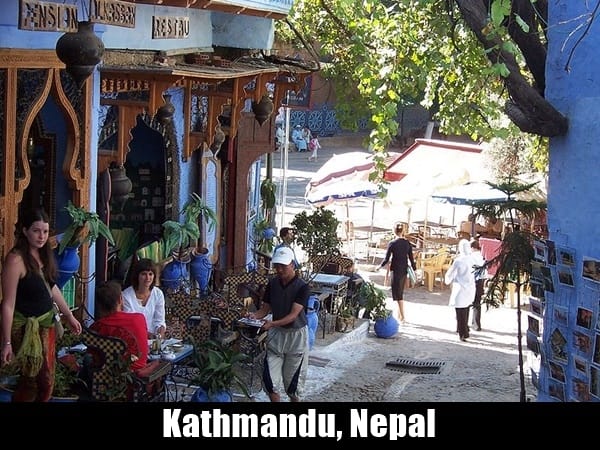 The cost of living is extremely low. Moreover, it attracts hippies as it difficult to reach this destination, but those seeking adventure are a must to visit here.
Chefchaouen, Morocco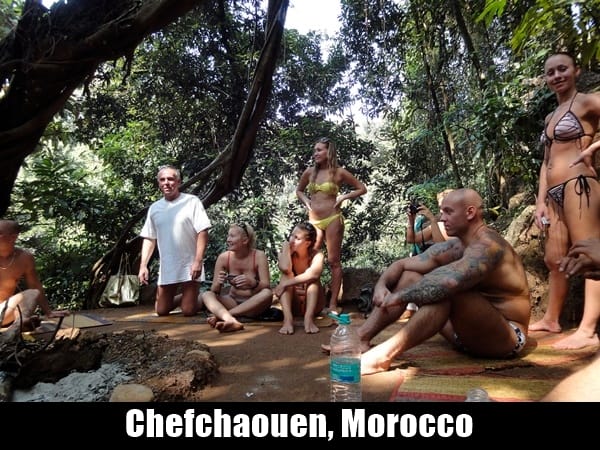 Popularly known as Blue city. The city attracts numerous Hippies from different parts of world due to its beautiful mountains and recreational activities.
Portland
Although this is turning out to be a hipster town, but still somewhere in the spiritual core exist Hippies. Thousands of rides, protests takes place in order to stay green.
Boulder, Colorado
A popular hippie town of 1960s, which has nearly turned into a Hippie capital. The marijuana is legalized and has created the Hippie name once again.
Missoula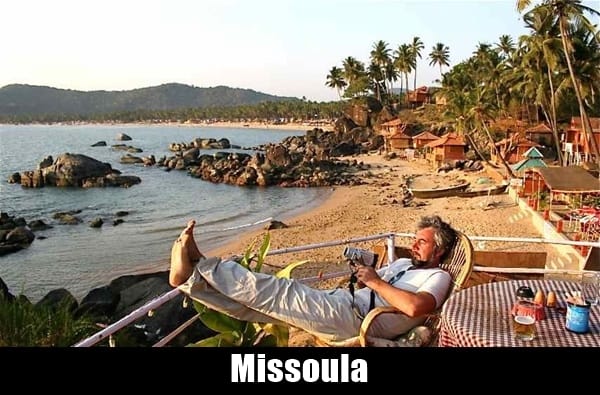 The city is famous for hosting hemp fests. Many other festivals are also supported in order to use Missoula's Famous plant cum medicine. The state is somewhere conservative but in Missoula men with long hair are supported without any shame.
Goa, India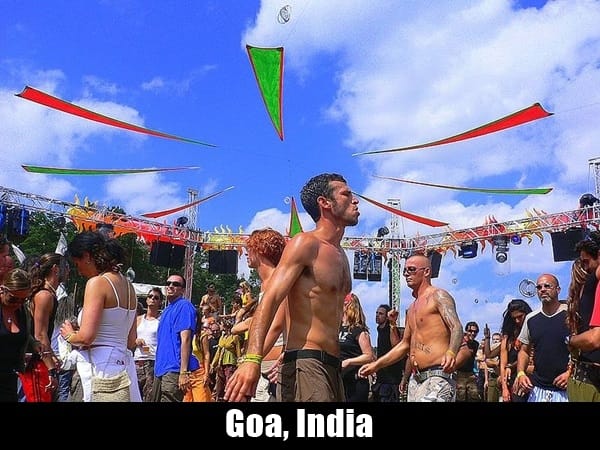 People from all over the world visit this place. It is one of the popular yet cool Hippie places round the world. The all night rave parties on the local beaches are the most attractive feature.
Bisbee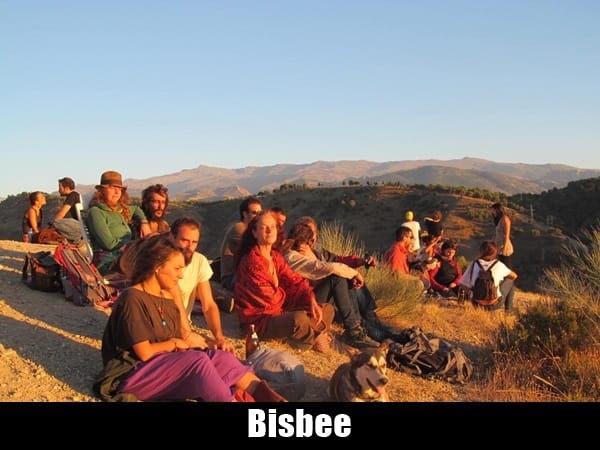 The marijuana is in abundance here. Moreover, the Hippie artists, shop owners, poets and many other easily visible. Earlier, it was popularly known as the Copper mining town but presently it is a Hippie colony.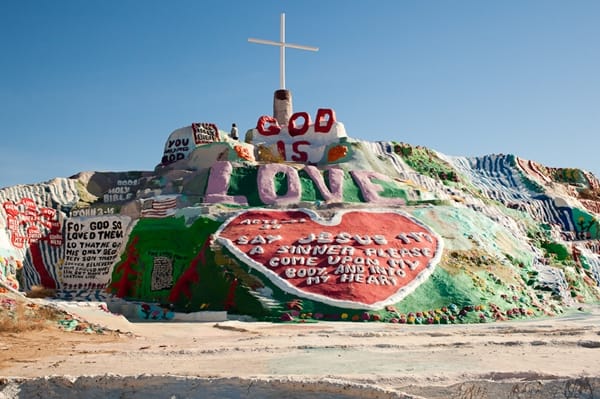 Hippies are always spreading love and peace. They will continue doing that. The other sectors of the society need to understand their viewpoint, if not able to understand then do not discourage them.