Ever wondered why the apples these days don't get brown even after being cut and left out for longer period?! Also why a salmon takes less time to grow these days? The answer to these questions is Genetically Modified Food (GMO food).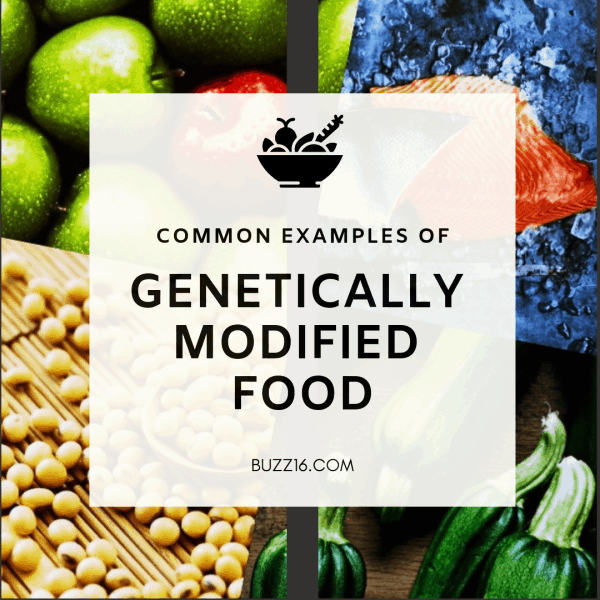 What are genetically modified food?
Genetic modification is the process or the technique that involves changing the characteristics of animals, plants and also microorganisms. This technique uses the process of resettling the parts of DNA from one organism to the other. The desired genes from the DNA from one organism is detached and is affixed to the other organism. The food produced using this technique is known as genetically modified food. They are also known as genetically engineered food or bio-engineered food for instance, apples, eggs, meat etc.
When was the first genetically modified food produced?
Though the human-directed genetic manipulation of food began around 10,000 to 10,100 B.C. when early people domesticated animals and plants. The process used then was of artificial selection. An antibiotic resistant tobacco plant was the first ever produced genetically modified food in 1983. The Flavr Savr tomato was the first eatable that was approved which was produced by this process.
What are some of the examples of genetically modified food?
Alfalfa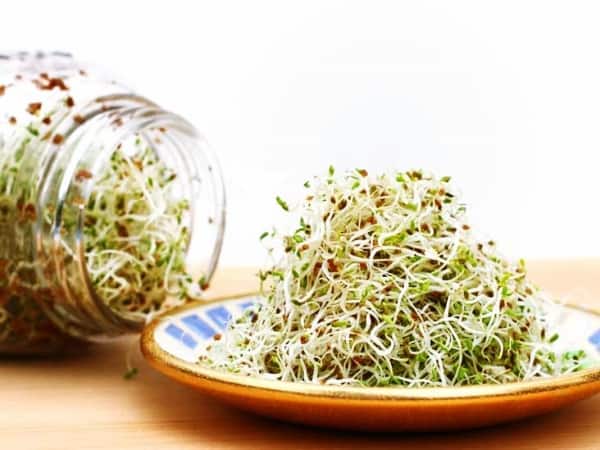 Alfalfa is a plant that is mainly used to feed the livestock. It is rich in proteins, minerals and vitamins as compared to other animal feeds. The GM Alfalfa contains a gene that makes it resistant to herbicides.
 Approved in – U.S.A. (2005)
Apples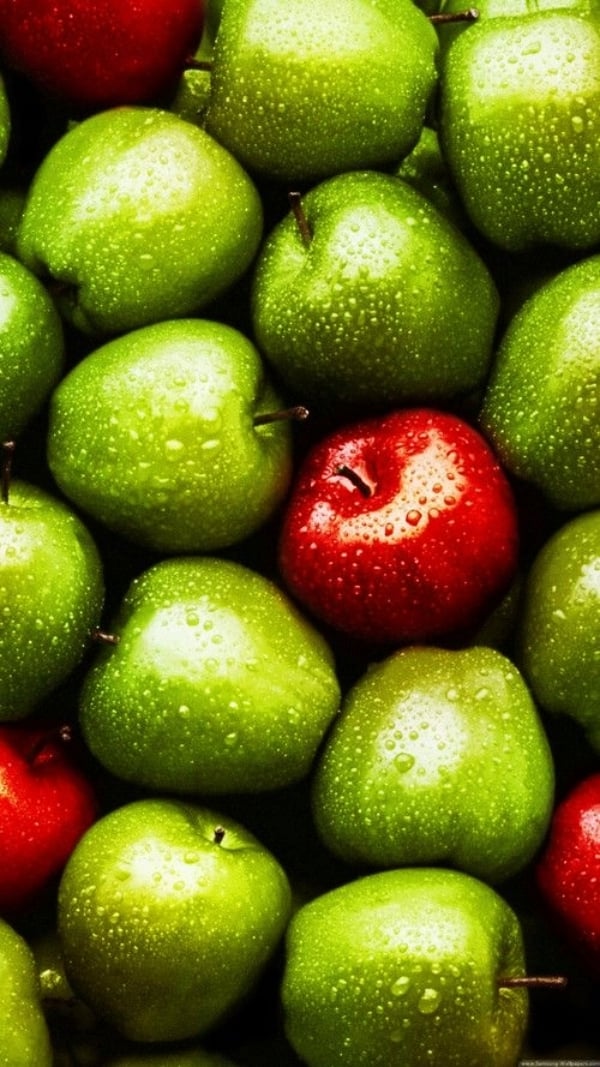 Apple being one of the most loved fruit across the world, is also produced with some modifications. The apples produced form this process do not brown even after being sliced. On being declared safe by the producers, this variety of apples will soon hit the markets.
 Approved in – Canada (2015), U.S.A. (2015)
Canola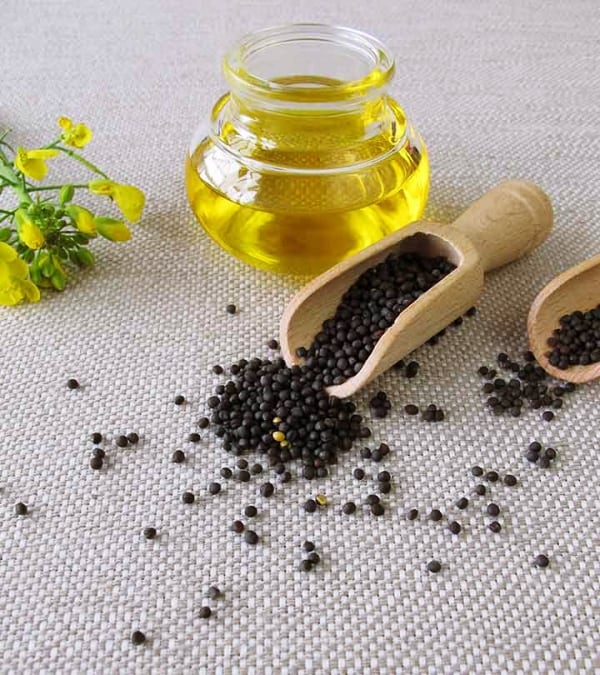 One of the healthiest and diet friendly crop that is used to produce oil is canola. This crop can also be genetically modified to obtain an herbicide resistant product. One of major companies that produce GM foods Monsanto was the first to develop the very first GM canola known as the Roundup Ready canola.
 Approved in – Australia (2003), Canada (1995), U.S.A. (1995)
Corn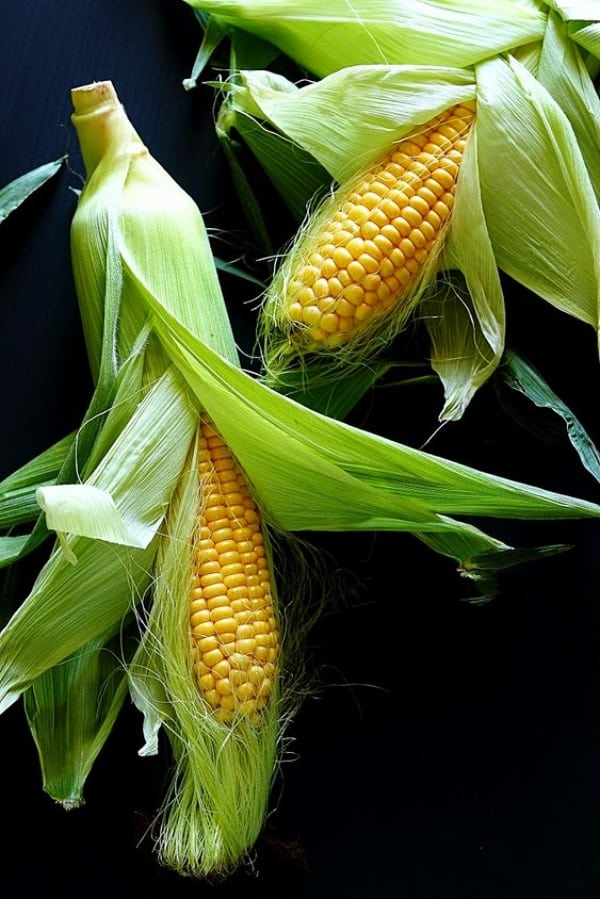 Corn can also be produced by the genetic engineering technique. They are produced in order to gain insect and herbicide resistant eatables. It's a fact that around 80% of corn grown in the U.S. is genetically modified. Also, GM corn can be of high nutritional values as compared to the one grown from regular methods. Make quick and awesome recipes with this healthy choice.
Approved in – Canada (1996), Cuba (2011), U.S.A. (1995)
Eggplant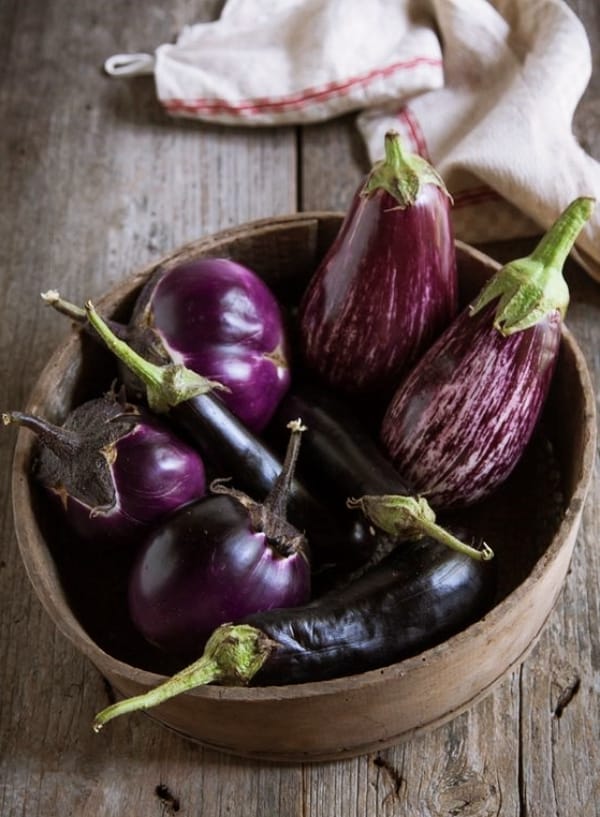 Mostly cultivated by small scale farmers the gm eggplant or brinjal has been a major constituent to help reduce the use of pesticides and other related chemicals. The genetically modified brinjals are grown on a large scale in Bangladesh.
Papaya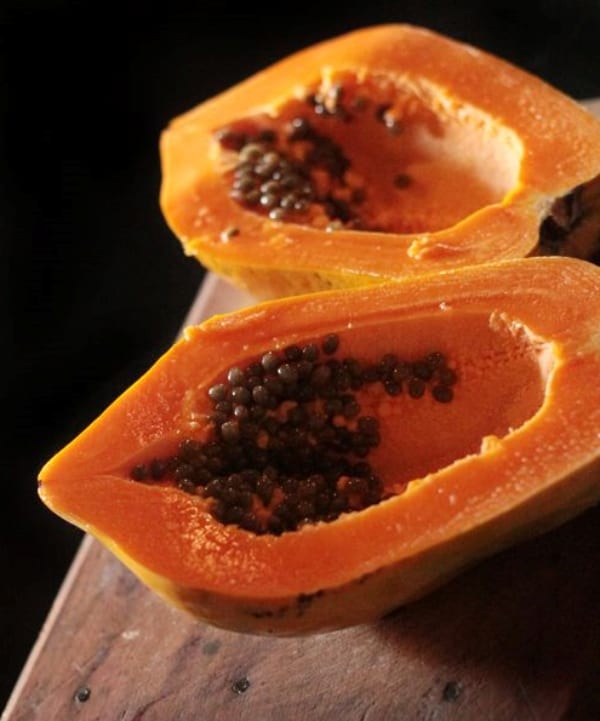 In order to combat the ring-spot virus which is known to destroy the whole plant, a new genetically modified papaya was bred. These came to be known as the rainbow Papayas. Though extremely healthy papayas are not suitable for pregnant women.
 Approved in – China (2006), U.S.A (1996, mostly grown in Hawaii)
 Potato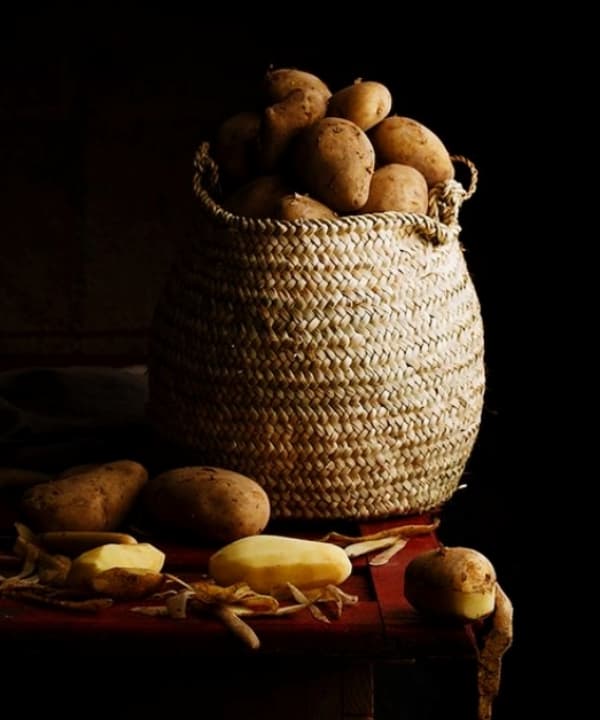 The most loved vegetable of all times i.e. potato, can also be produced by the method of bio-engineering. This may result in lessening in production of the cancer-causing agent known as acrylamide.
 Approved in – Canada (1999), U.S.A. (1997)
Salmon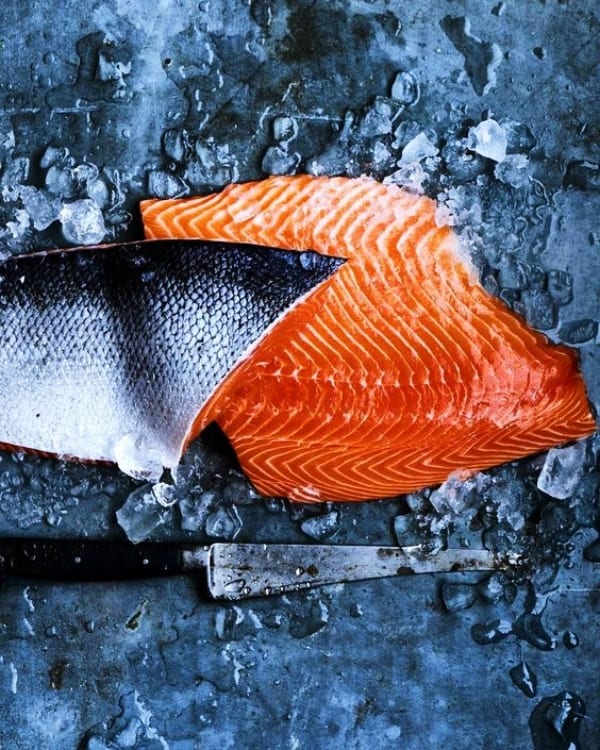 In order to yield a little no risk product, the salmon was genetically modified in the U.S., which is known as the AquAdvantage Salmon. They natural salmons take more time to grow fully as compared to the genetically modified one. So, if you are salmon lover, your wait will end soon!
 Approved in – U.S.A.
Soy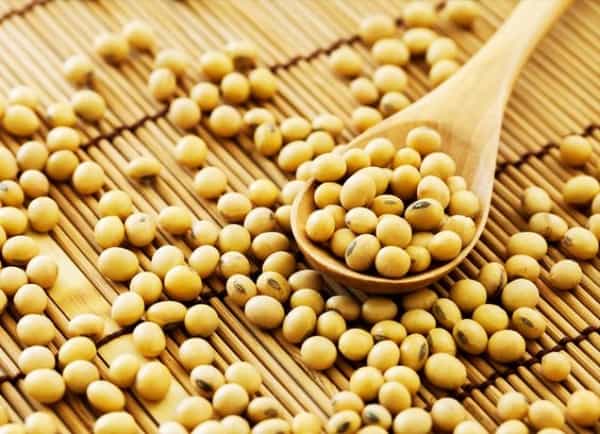 Soy being the most versatile crop food that can be paired with most of the dishes is also being genetically modified. Most of the ingredients derived from soy such as soy isolates, soy proteins, tofu, tamari, tempeh etc. are also genetically modified.
Approved in – Argentina (1996), Canada (1995), U.S.A. (1993)
Zucchini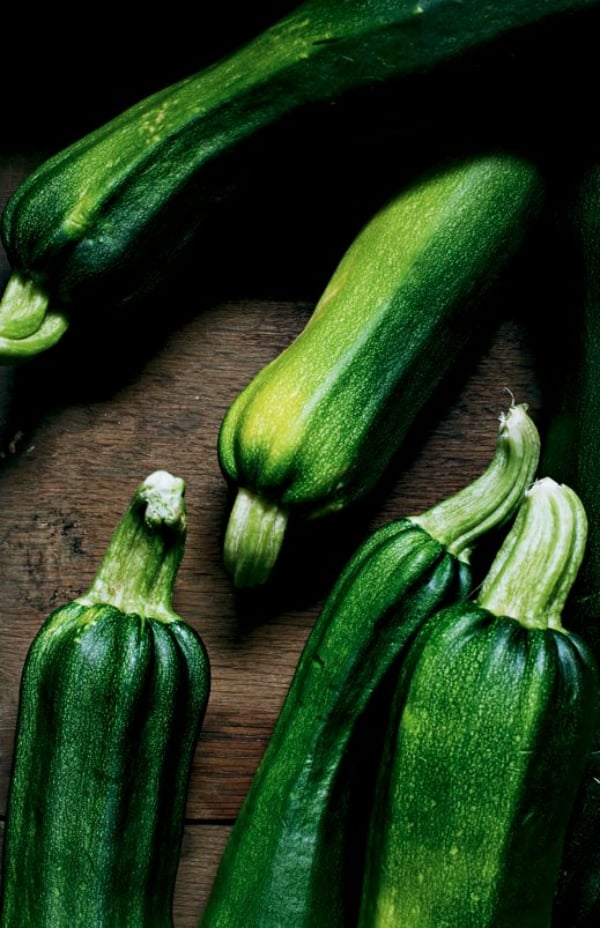 There very less number of GMO vegetables. One of them is Zucchini. It is genetically modified in order to obtain a virus resistant product. It is hard to believe but it is almost next to impossible to distinguish the conventionally grown zucchini from the GMO zucchini as the presentation and look is way much similar.
Approved in – U.S.A. (1994)
Are GMO foods safe for consumption?
Each and every GMO eatable should be accessed in order to determine whether it is safe for consumption or not. As different genes are inserted in various ways, there has to be certain tests that would suggest if the product is safe for consumption. The GMO food available in the markets are accessed and are marked safe for consumption. But it cannot be surely said that all of them are completely safe for consumption.
In near future, many of the eatables would be a result of bio-engineering technique and might overcome the conventional method of growing. So pay attention to what you consume to have a good health.