Finally… Summer is here. For sure, you have already bought everything for margaritas, the ribs for BBQ are waiting for their destiny in the fridge, and you're very excited about your friends coming over this weekend.
Backyard parties become the best moments in human life. They can be insanely loud and cheerful with music and alcohol, or warm and cosy with close friends and long conversations.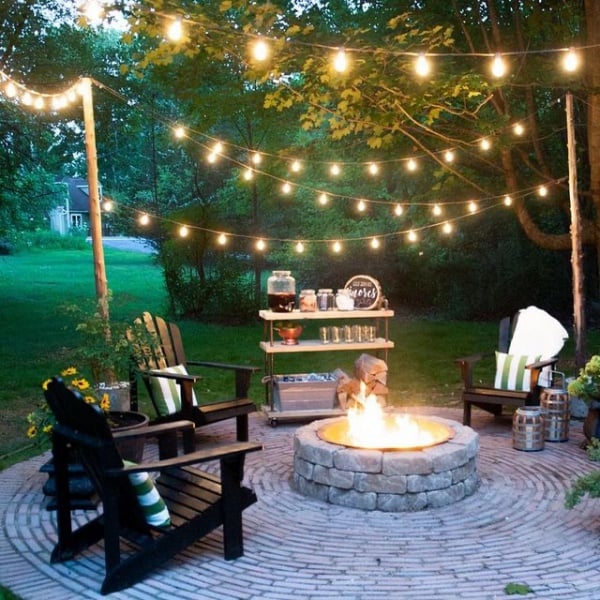 Regardless of what type of parties you prefer, a lot of preparation is needed. In this article, you'll find some tips on how to set an unforgettable backyard party. So, stay tuned.
Tidy Up
Very often, our backyards become very messy and clogged. When we don't know where to put something, we leave it in the garden. The fact that we have got used to the mess in the yard doesn't mean that other people don't notice it.
Nor a fire fountain, not a modern grill, will save your guests' impression of the party if the place is messy. Therefore, before starting planning anything, clean the area where you and your friends will spend time.
Let There Be Light
If your party is supposed to be in the evening, getting some extra light is a must. A couple of string lights will make the place look very charming and cosy. You can decorate trees with them too, which will make a marvelous impression on your guests.
For making the garden look like a real party spot, you might also need to use neon ambient lights. Then, you'll be able to highlight the places you want and conceal the ones that don't have to be illuminated.
If the party should rather be elegant and romantic, you can use lanterns and candles. They can also repel insects, which is a huge plus when it comes to outdoor parties.
Check The Weather Forecast
Planning a party is good, but it doesn't make any sense if you don't know what kind of weather to expect on the day when guests will arrive. Checking the forecast will prevent you from being disappointed that the heavy rain has destroyed all your plans.
Blankets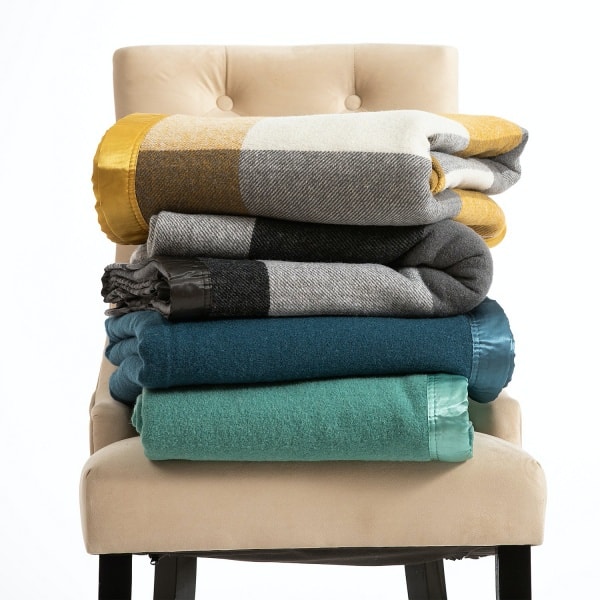 Even if the day on which you have an outdoor party is very hot, you'll still need many blankets. By the evening it will get much colder. For some guests, the garden party will be unbearable when it's too cold. The people you have invited will feel very special if you offer them a warm blanket to wrap themselves into.
You can also give your quests hoodies or other clothes. But if you are not very close, they might not be willing to wear your things. Therefore, a blanket is a better idea.
Music
You can create a playlist a long time before a party where people who are invited can put the songs they want to hear. Make sure you have a speaker. If not, borrow it from someone of your friends.
Be A Good Neighbour
Don't let your party come as a surprise to your neighbours. They might not like the idea. If the people living next to you are nice, you can even invite them too. If not, you still have to tell them in advance that you'll have an outdoor party. You can 'bribe' them with some sweets or muffins. Then, your neighbours will be unable to refuse.
If some of the people living next to you are quite problematic and don't want to hear about the party, try to understand them. Don't put the music too loud when it's already late. The fact that your friends are having a good time doesn't mean that your neighbours also do so.
Think About Your Pets
Many pet owners can share their stories when their dogs or cats got drunk after they had a crazy party with friends. It's enough to leave a cup with alcohol on the floor (which happens very often during parties) for a pet to drink from it. Then, the way an animal feels is very terrible.
Also, loud music and a large number of people can scare your poor pet. In order to avoid it, it's better to either leave it at someone else's house or in the room where no one will go. What is a cool party for us is usually a huge stress for our pets. Let's take care of them too.
The Last Thing
A really good backyard party needs a lot of preparation. Try to include as many details as possible to make your guests feel special and enjoy the time together. Follow the list of instructions given in this article and enjoy the warmest season of the year properly. Don't wait for someone to create special memories for you, do it yourself.
Oksana Kohut