For decades there was a decline in visits to the Great British seaside. But, recently the staycation has seen a resurgence, with more families choosing a British beach break over an overseas holiday.
And why not? With more than 200 Blue Flag awarded beaches around the British Isles, Michelin starred coastal restaurants, as well as a helping of nostalgia, what's not to love about a trip to the seaside?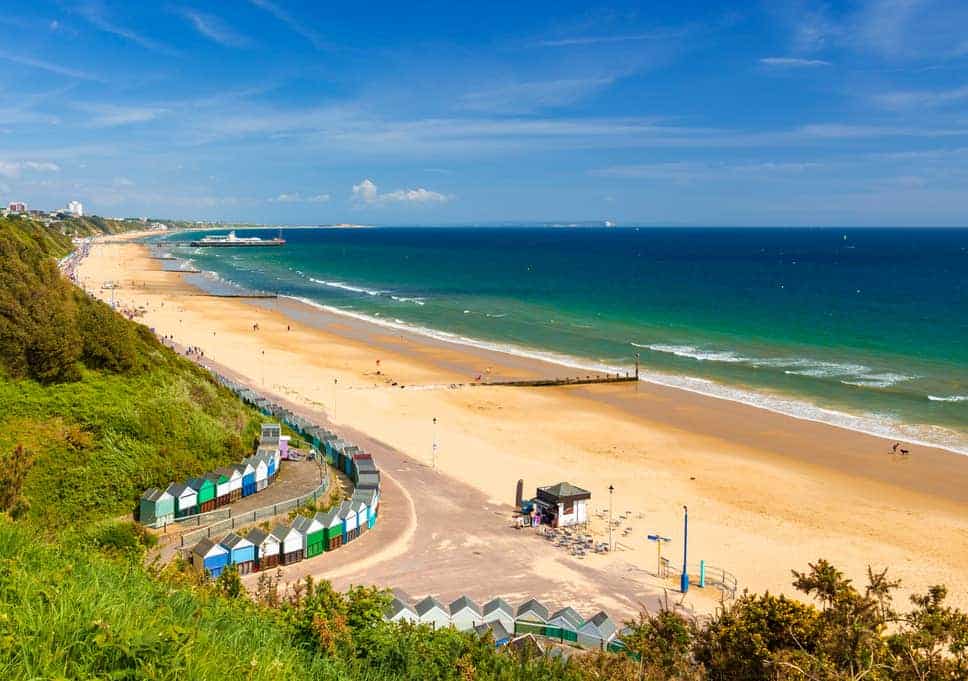 Bournemouth, Dorset
Regularly voted one of  Britain's favourite seaside destinations, Bournemouth has been a firm favourite since the Victorian era, having been recognised as a spa town shortly after it was founded in the 1800s.
With a panoramic bay and seven miles of golden sand, it's the perfect destination for families with little ones who enjoy building sandcastles and paddling in crystal clear waters.
As Dorset's biggest town it also offers visitors fabulous shopping from high street favourites to vintage boutiques, along with a cosmopolitan nighttime scene. Bournemouth has something for everyone.
Although blessed with a warm microclimate, there are plenty of indoor activities to keep everyone entertained including indoor climbing, aquarium and several museums.
Brighton, Sussex
Known as the home of King George IV's pleasure palace. Brighton is still a firm favourite among the London set.
With regular trains to Brighton from St Albans, it's no wonder Brighton endures as one of Britain's favourite seaside towns.
The waterfront itself is home to oldest electric railway in the world, taking tourists one mile up and down the beach since 1883, and re-instilling our love of nostalgia.
If, for you, a trip to the seaside isn't complete without fish and chips, head to the award winning Bardsley's. Tucked away back from the seafront, this restaurant has been in the same family for four generations, serving fish and chips since the Twenties.
Whitby, Yorkshire
Known for its gothic glamour, Whitby offers a darker side to the traditional seaside town. With an imposing abbey that sits on the cliff edge, its no wonder Bram Stoker was inspired to write 'Dracula' after visiting here.
Dracula isn't the only mystical character to have ventured to Whitby – the heritage railway from Pickering to Whitby is home to Goathland station, the location for Hogsmeade in Harry Potter. Visitors can enjoy a ride on the steam engine and take in the sights of the Whitby coastline and into the Yorkshire Moors.
But, don't be put off by the ghosts and ghouls, the seaside town enjoys stretches of golden beaches with imposing cliff back drops, and is heaven for budding palaeontologists. The town centre itself provides visitors the chance to stroll down Victorian streets and explore antiques shops, and quaint cafes.
Whether you like a traditional seaside town, or prefer a more modern coastal retreat, Great Britain has a resort out there for you, now all you need to do is plan your next trip!