Having kids, maintaining a clean home, working, cooking, doing the dishes, and still having time for yourself sounds like a miracle. All busy moms know what it feels like to prepare a healthy dinner for the family and then tuck the kids in despite coming tired from work. If at the end of the day, you feel so tired that you are not able to stay awake for 30 more minutes, it is because you don't make some time for self-care. In our article, we are going to show you six self-care ideas for busy moms.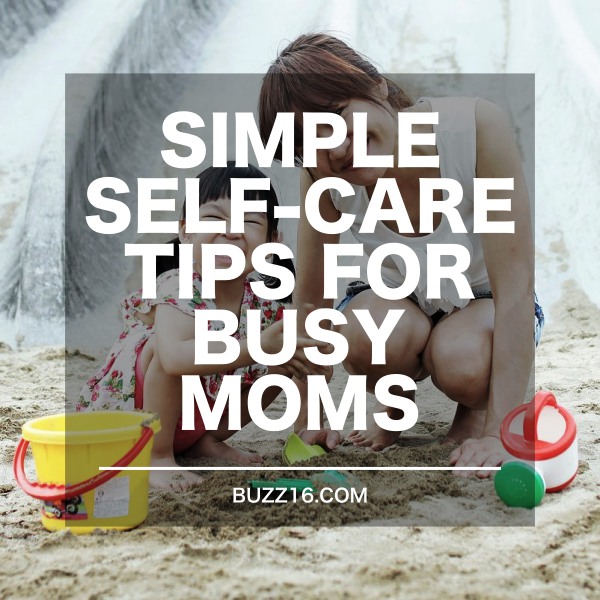 If you want tips, tricks, and reviewed products that can make your life and your kids' life better, you should check out SweetMomsBlog. There you will find the best mommy and baby care products that you can conveniently order online instead of wasting precious time going shopping.
Simple Self-Care Ideas for Busy Moms
Workout with your kids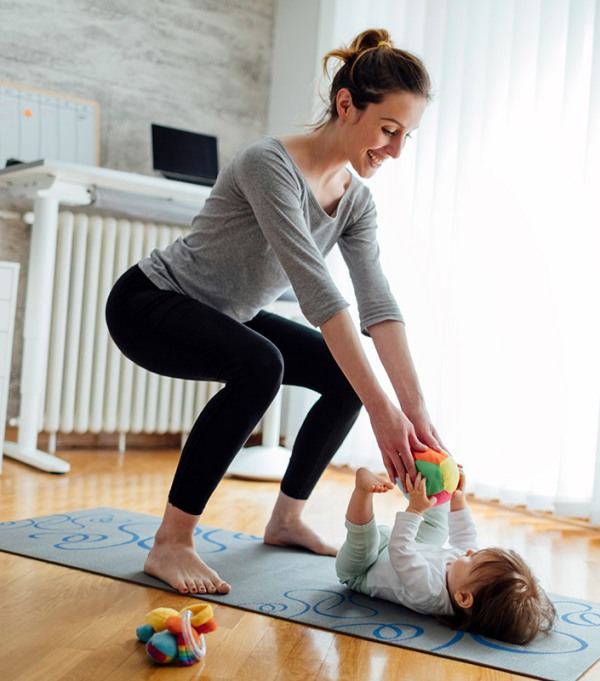 If you have toddlers, you can turn your workout routine into a play date for them. You can try working out with them and you can even teach them how to exercise correctly. Of course, you can't use any weights, but you can still teach them simple aerobic or dance moves while using age-appropriate active toys. Put on some music and work out together. You will stay fit and they will be happy.
Also, it is great for their health for them to jump around to consume the extra energy. You can even try some workouts in the pool or simply swim together for a while if they know how to. Also, have you seen how cute toddles look while trying to imitate their parents?
Make some homemade face masks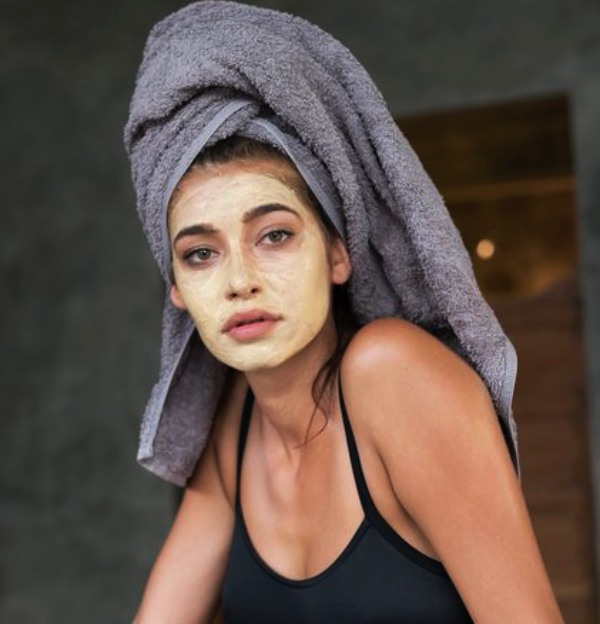 You probably don't have time to go to the SPA and you don't want to put unnecessary chemicals on your skin. This is why you should try some homemade face masks. They are full of minerals and vitamins for you skin. Plus, they are really easy and fun to make. You can even ask the kids to help you and create a special mask of your own.
Read a book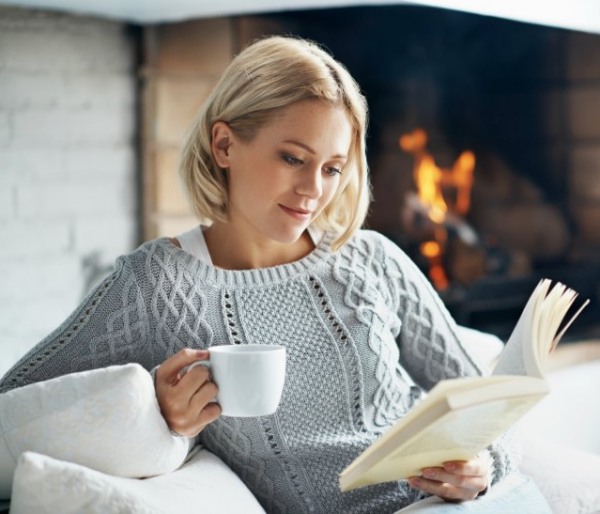 You are not selfish for wanting to read a book from once in a while. It is amazing to take a 15-minute break from everything, lie in bed, and read a few pages of an amazing book. If your kids are older and they can read, you can make a reading session and start a small book club where everybody talks about the book they read that week. This teaches your kids the importance of reading and you get to relax for a while.
Have a late breakfast in bed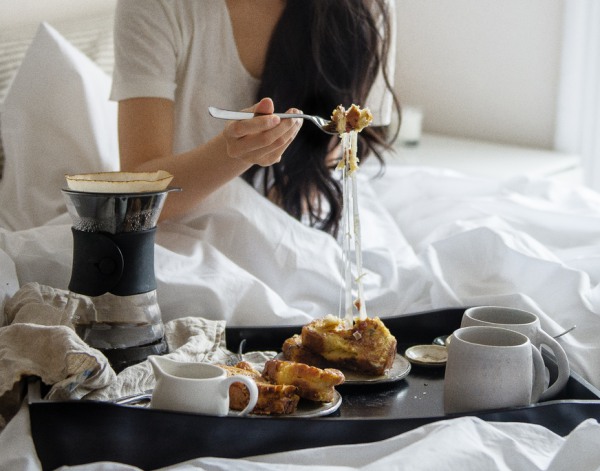 From time to time during the weekend, all of us love to sleep in. However, your kids might not want that. You and your partner could take turns each weekend in taking care of the kids, so you can sleep for 30 minutes longer. Also, when all of you are awake, prepare a big breakfast and serve it in bed with your kids while watching cartoons. It doesn't matter if your sheets will look messy afterwards, you have time to clean them. Bonding with your kids is more important.
Meditate
You can wake up earlier in the morning and have some time for yourself to meditate. This will make you feel a lot better and will prepare you for a hard day. If you are not a morning person, you can try the meditation session at night after everyone is sleeping. Use some scented candles, soft music in the background, and forget about everything for 5 minutes.
Take a night off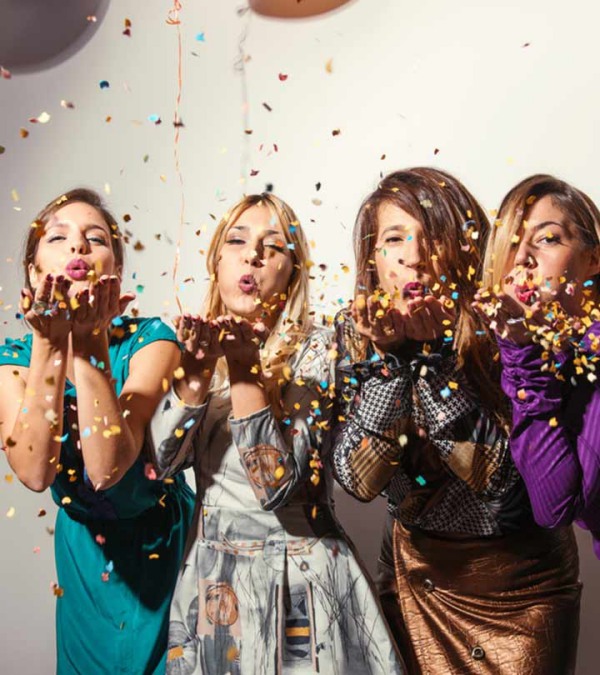 From time to time, it is important to take a night off. You can leave the kids with your husband and go out with your friends for a quick drink. However, you can also plan a romantic dinner date with your husband and leave the kids with your parents. This way grandparents bond with their grandchildren and you get to have an adult conversation for more than 5 minutes.
You will feel amazing after your dinner date because you will have time to connect with your partner, talk about how your day was and enjoy some quality time together without kids crying and having a tantrum. Don't feel guilty if you take the night off, you should help yourself first if you want to help others.
These are just several self-care ideas for busy moms. There are a lot of other options you can explore anytime. Self-care is very important for you and for the ones around you. Remember that if you feel healthy, fit, and you are in a good mood, you will be able to take care of others without feeling overwhelmed.