Whether you are planning to sell your home or create a captivating house exterior, there are a lot of easy and cheap ways of improving your curb appeal. After all, first impressions count. The important things to remember are to keep it simple and cohesive. You should never go out of your way to construct complicated facades that empty your wallet. Stick to one design that you like because combining and trying different styles will just end in a mess.
The good news is that making a good first impression does not need a total overhaul – these simple tips can easily be finished within the day but will beautify your home for a long time.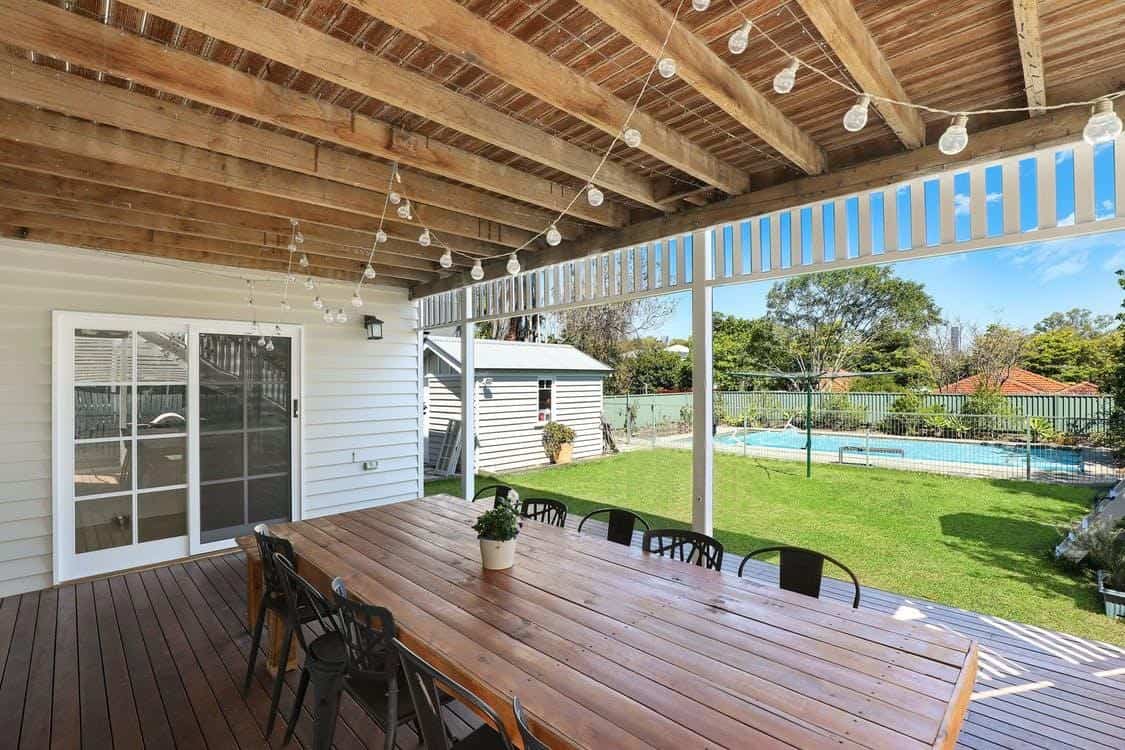 Maintain Your Lawn
While thinking of ways to beautify your curb, it is essential to remember that taking care of your lawn is a huge part of improving curb appeal. Routinely care your lawn by raking off fallen leaves, mowing the grass and removing ugly weeds. Regularly water them to avoid brown spots. As long as you do these regularly, taking care of your lawn is an easy project.
Create Outdoor Living Space
Nothing will persuade you to spend more time outside than making a nice outdoor living space. Adding a simple cover patio with lighting, chairs and tables will widen the living space of your home – a huge attraction to potential buyers and an exemplary way for your family to enjoy the home. Companies like City Seamless Patio Covers can help you install your patio covers. After they install, be sure to pick appealing outdoor pieces which can easily be cleaned and will hold up to any kind of weather. However, avoid too much furniture and pieces since it can actually dull your curb appeal.
Beautify Your Front Door
Beautifying your front door is a cost-efficient and easy way to improve your curb appeal. You can consider painting your door with an attractive hue which matches your home's color. Guarantee that there is contrast between your home's façade and the front door. If your house is painted gray with black shutters, try using a red paint on your door. Other ways to make your home exterior better is to add attractive house numbers at your front yard or hang a wreath on the door. For an added pop, put a fancy potted plant by the front door.
Grow Your Garden
Growing flowers in the garden on your front yard is another good way to increase your home's curb appeal. Put them in clean, nicely painted boxes or in symmetrical boxes strategically placed on every side of your garden. No matter what garden design idea you use, you cannot go wrong with growing flowers. You could also try buying several hanging flower baskets which you could affix on your porch or on the sides of your door.
Flowers add alluring touch of colors to your curb and are an excellent way of creating an approachable and friendly feel to your home. In addition, depending on the kind of flower you put, they will always come back every year even without any effort on your side.
Clean, Clean, Clean
If you can't allot the time, budget or manpower for the tips stated above, cleaning the exterior of your home gives it a fresh look and will be advantageous for home maintenance. Start by cleaning your windows, or depending on your budget, you can hire professionals to help you with the cleaning.
Free your gutters and roof of any dirt and debris. Organize any furniture and pieces you display outside. Power washing is a great way to freshen up your home's exterior but it should be done correctly to prevent damaging its surfaces. Upon buying or renting a power washer, read the instructions properly before using it to clean walkways, driveways and the sides of your home.
There are a lot of various ways to improve the curb appeal of your home. Have fun consolidating light, color and nature on your home's exterior look. No matter what you do, you will definitely make a space that you and your loved ones will treasure for a long time.