Guys! If you're seriously looking to trash all your daily underwear and replace them with a good set of boxers, then you've come at the right place. Boxers are a cool kind of fashion accessory and fashion is not only about comfort, right? Well! You need to own different kind of men boxers to wear this season in style with different pants and in different climates as they serve as a protective layer between your skin and less forgiving fabrics.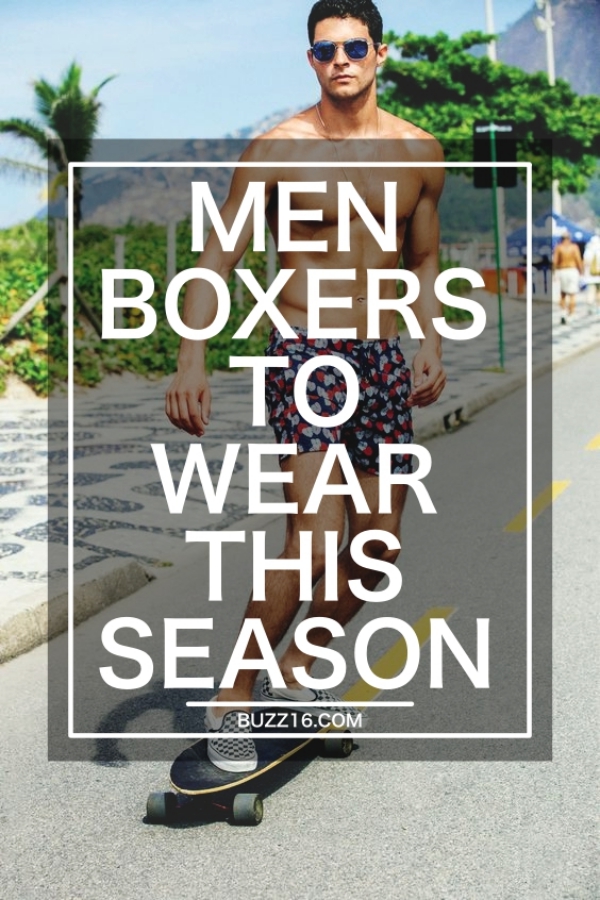 Isn't, the comfortable hug of a boxer brief on a cool fall's day or the loose airiness of a freshly washed pair of boxers on a hot summer night gives you that extra little pep in every step you take and the gleam in your eyes is utterly irresistible to whomever you meet! So, it's simple – invest in good quality boxer styles and you'll never be over-looked by anyone. Here we had mentioned few popular ones, check and stay confident!
Men Boxers To Wear This Season
Jockey Classic Full Rise!
Though this type of boxer style looks old-fashioned but still they are considered to be one of best online shopping items. They are undeniably lightweight, comfortable and breathable. In summers, the cotton material can be machine washed and dried for convenience.
Tommy John 360 Sport Underwear!
With a clean and sharp design, this boxer style is created to both feel and look incredible great. This underwear offers a horizontal fly for 'quick' access, 360 degree stretch and zoned ventilation to keep you cool and dry during the most intense activities. Interestingly, it also offers anti-odor technology that prevents the growth of germs.
C-IN2 Prime Low No-Show Boxer!
Are you looking for finer kind of men boxers to wear this season? Undoubtedly, go for C-IN2 prime low no-show boxer style made with a 40% modal viscose and 60% cotton blend fabric. Now-a-days, muted colors are a perfect choice for adding a touch of excitement to your overall outfit.
Calvin Klein Bold Boxer!
Lightweight and breathable! Calvin Klein products are easily available in awesome color choices when you opt for online shopping. This classic boxer style offer a body-defining fit and enough stretch. Moreover, a stealth logo on the back makes this boxer stand out from both sides.
Sly Boxer Brief with Pocket!
Guys! Give a must try to one of this amazing men boxer style to wear this season that fits like a glove. This boxer design is perfect for those men who like to have little color under their pants. The coolest detail on this boxer brief and the pocket on the right leg look outstanding.
Tommy Hilfiger 4-pack!
Do you prefer something classic with a bit of style? Then, you will definitely appreciate   the Tommy Hilfiger 4-pack boxer style. Online shopping provides you wide range of Eco-friendly, breathable and stylish Tommy Hilfiger boxers and good use of cotton fabric protects your skin from rashes caused by allergic reactions
Hugo Boss Stretch Boxer!
Your body moves in all directions, so why shouldn't your boxer or underwear? This pair is made with four-way stretch material and perfect for those men who don't have muscular legs. These boxers are available at relatively low price as compared to other popular ones. These boxers feel more like compression shorts.
Now, with literally hundreds of style to choose from, each with its specific fabrics and designs, knowing what's right for you seems like achieving a master's degree. That's why we suggest you to go for online shopping to get complete information about latest boxer styles and what it means for you. These trendy men boxers are a right choice to wear this season and perfect for guys who need extra support or prefer to keep everything in one place.