Today's world puts great emphasis on healthy, youthful appearance. Fortunately, it's achievable without the help of an army of plastic surgeons. Choosing the right products and having an effective skincare routine is key to maintaining your fresh, radiant glow.
Unfortunately, that's where the problems start. The beauty industry releases new products so often it's hard to keep up with all the brands and goods. With all the options available on the market, making the right choice can be really challenging. That's why we prepared a list of factors you should take into consideration when choosing products for your skin. Without any further ado, let's get started!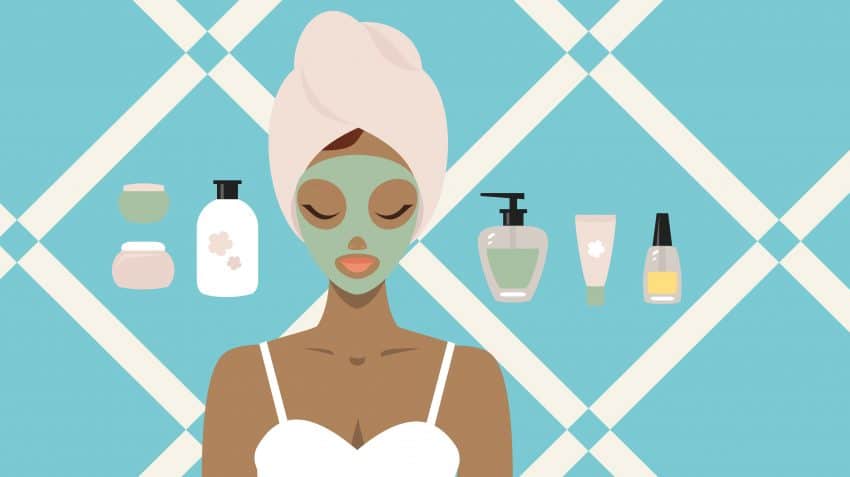 Know Your Skin Type
It's essential to know the type of your skin if you want to pick skincare products that are going to work. If you're sure about your skin type, that's great! However, if you still have some doubts, there's a simple test that can help you discover what type of skin you have.
Before you go to sleep, remove your makeup and wash your face with warm water. Then, go to sleep without applying any skincare products. In the morning, pat your face with a tissue. Depending on the results, this is what you can expect:
Dry skin. The tissue will have little to no oil on it.
Normal skin. You'll find small amounts of oil spread evenly on the tissue.
Oily skin. The tissue will collect the oil from almost all areas of your face.
Combination skin. You'll find excessive oil on the tissue, most likely coming from the T-zone areas.
Now, you can choose the right products depending on your skin type. There are skincare lines that cater to a specific skin type. As such, they're composed of different ingredients and have different effects on your skin.
Don't Jump on the Bandwagon
Sometimes, skincare brands use clever marketing techniques to attract more customers. What's more, trends change every season, and some brands become more popular than others, even though their effectiveness isn't that spectacular. Adding to that, price tags on some products can make us look for more affordable dupes.
High-end and K-beauty brands fall into that category. Fortunately, you can easily find cheaper products to replace cosmetics from more well-known brands. For example, if you like Korean beauty products but your bank account – not so much, a collection of products such as Secret Key skincare can be the perfect solution.
Ultimately, the fact that something is expensive doesn't mean it's better. It's possible to find amazing products that won't ruin your face and your wallet. If you want to try something new but you're not sure whether it's worth the money, consider checking our reviews and opinions left by unbiased customers.
Ingredients to Look For
The aim of every skincare product is to make your skin look and feel amazing. As such, there are many ingredients that can do just that. These include, but are not limited to:
Glycerin. Experts agree that it's a go-to ingredient for moisturizing products.
L-Ascorbic acid (vitamin C). Known for its antioxidizing properties, it stimulates collagen production and can potentially help treat and prevent UV-induced photodamage.
Ceramides and hyaluronic acid. These moisturizing agents are naturally found in the skin, accelerate skin regeneration and promote a supple, youthful appearance.
Niacinamide (vitamin B3). It hydrates the skin, helps control oil, and evens out your skin tone.
Retinol. Often used in skincare products for a nighttime routine,

retinol

works as an anti-aging molecule, promotes skin rejuvenation and stimulates collagen production.
Ingredients to Avoid
Just like with the ingredients you should look for in skincare products, there are also ingredients that you should avoid. These include:
Parabens. They're used to prevent bacterial growth and prolong the shelf life of a product. Experts also believe they can disrupt the hormonal balance by mimicking estrogen. As such, they have been linked to reproductive issues, as well as breast cancer. The most commonly found parabens are butylparaben, methylparaben, and propylparaben. Make sure you look out for these names next time you read a label.
Fragrance. If you have sensitive skin, try to avoid products with added fragrances. They can result in skin irritation and allergic reactions.
Sulfates. These cleansing agents can cause irritation because they tend to remove natural oil from the hair and skin. They can be found in shampoos and body washes.
Formaldehyde and formaldehyde releasers. Although formaldehyde has been classified as a carcinogenic compound, it's often replaced on the list of ingredients by compounds under different names, such as diazolinge urea, imidazolidinge urea, DMDM hydantoin, or quaternium-15. These ingredients are considered as potential allergens.
The Bottom Line
Choosing skincare products that would perfectly suit your needs is no easy feat. However, now you know what things you should consider before committing to a certain product. Keep in mind that you don't have to stay loyal to just one brand. However, some skincare lines are designed in such a way that makes the products compliment each other.
Ultimately, remember that your choice should not rely on a brand only, but on the quality ingredients of the products and their effects on your skin. If something works well, keep using it! Feel free to upgrade your beauty routine and test new items to find a set that will suit your needs.