It seems that every season, it seems there are new, exciting and absolutely gorgeous trends for engagement rings. If you have gotten newly engaged or have been for some time but have yet to go ring shopping, now is the best time to do so. There are several types and styles of engagement rings that are exceptionally hot right now that you will not want to miss out on. Here are the best engagement rings of the season. 
Best Engagement Rings of the Season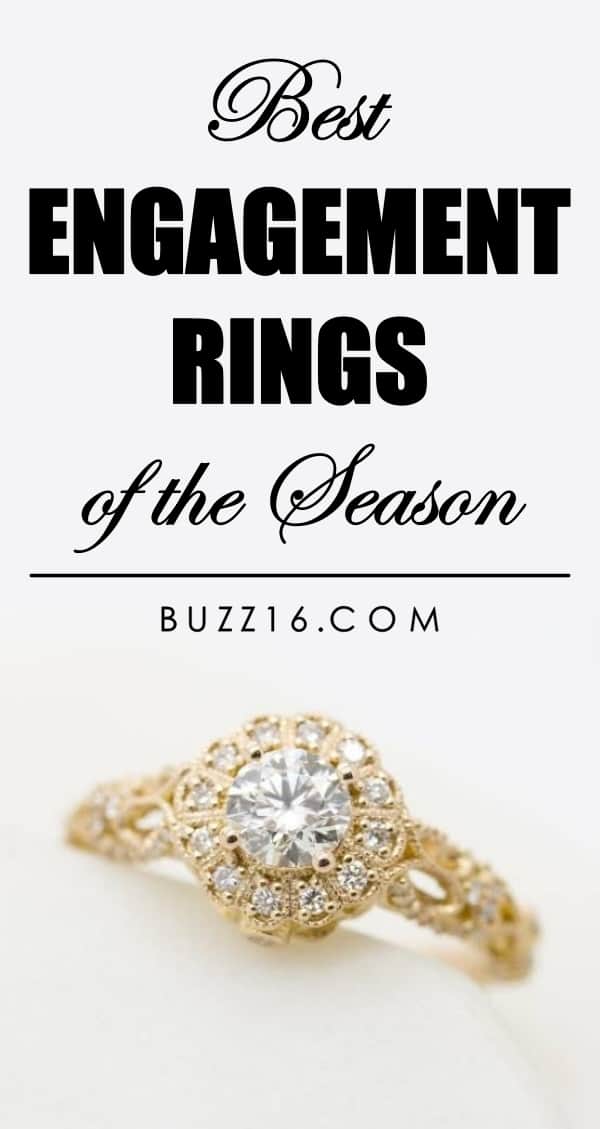 Georgian Inspired Engagement Rings
The Georgian era made a huge splash when it came to jewelry, and diamond engagement rings were and are certainly no exception to that rule. This is a style that is back in for 2020 and features an incredible rose cut diamond surrounded by smaller diamond clusters or even tiny pearls. If you are the type of bride who wants to make the ultimate impact on all you encounter, a Georgian inspired engagement ring with a large center stone showcased by a cluster of many tiny stones might just be the one for you. It is also the best style for brides who prefer antique or vintage engagement rings that are reminiscent of times past. You can even get one of these rings with a slightly modern twist, such as with a bezel setting instead of the more traditional style.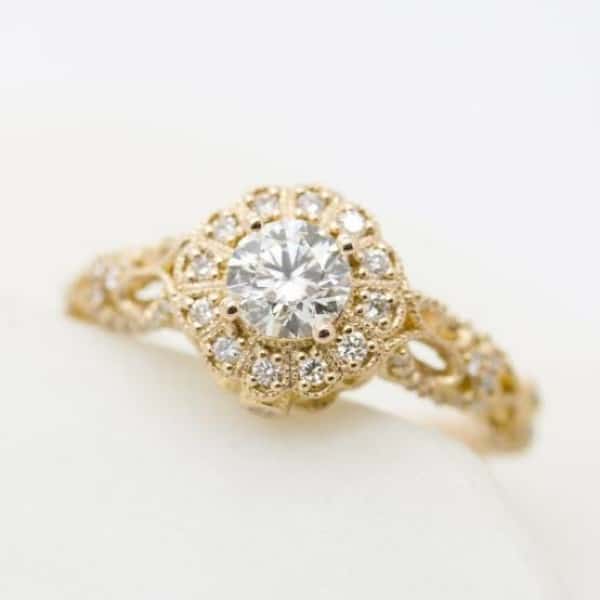 Engagement Rings with Surprise Details
Some of the best engagement rings for this season are those that come with surprise details. A surprising detail on an engagement ring is some unique element that is included in it that you generally cannot immediately spot. Usually, these subtle details maybe something like a special design of the metal in the ring's band or a stone that isn't noticeable from the face of the ring. Many of them are intricate and give off a personal charm exclusive to the bride herself. One example is a halo of tiny diamonds sitting just below the setting of the main diamond of an engagement ring. This is something that is not automatically noticed but gives the ring that little extra bit of personality and sparkle.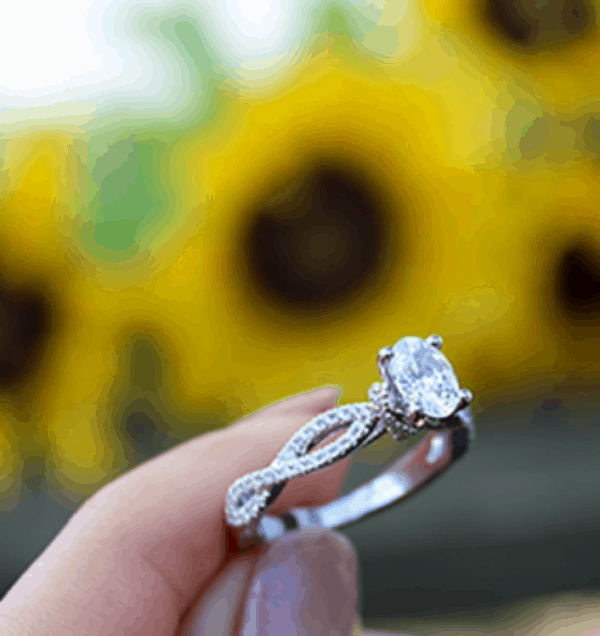 Colored Engagement Rings
This season, there is a trend that is extremely popular with many brides: engagement rings with color. Rather than the traditional white diamond as the focal stone, brides are opting for something different. Black diamonds, yellow diamonds and stones in colors like blue, purple, pink and green are all the rave right now. Some of these gorgeous, unique engagement rings still feature diamonds as the side stones for that added sparkle, but the main stone is larger and colorful. For some brides, having the center stone as a white diamond is better, while the colorful gems adorn the sides of the band.
In addition to colorful gemstones, another option for colored engagement rings is an unconventional metal band for the ring. One amazing example if blackened platinum, which has a dark gray-pewter shade instead of the traditional silver hue.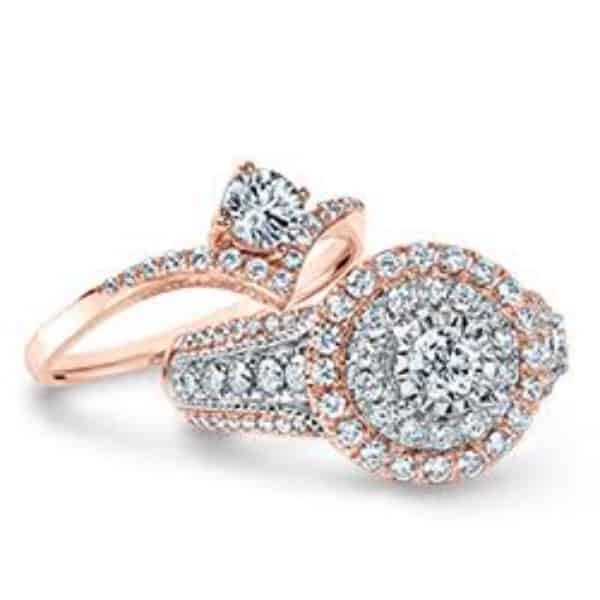 Emerald-Cut Engagement Rings
Kleinfeld engagement rings feature some of the best options for brides to be this season. The emerald cut rings are absolutely gorgeous and inspire thoughts of bygone eras. Emerald shaped diamonds are among some of the most romantic and are best suited for old fashioned brides. However, it can certainly appeal to anyone due to the beautiful cut, which offers maximum sparkle and shine from every angle. You can find the perfect emerald cut engagement ring with either a standalone stone, one that has smaller stones on either side of the showcased gem or one with smaller diamonds encrusted in the band.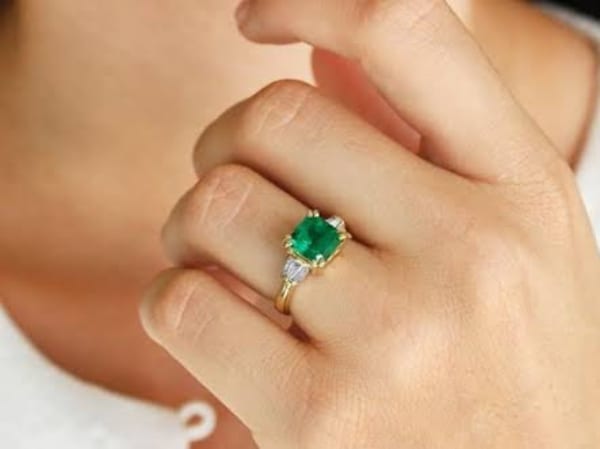 Multi-Stone Engagement Rings
Finally, another awesome engagement ring style for this season is the multi-stone variety. These days, a lot of brides want to make a definitive statement with their ring, and what better way to do that than with a multi-stone engagement ring? Some of these pieces are fairly simple and have a slim band with one larger center diamond surrounded by two smaller diamonds. This trend was inspired by Meghan Markle, but many of the options now available take the Duchess of Essex's style and add a twist to it. Brides who want nothing but major sparkle can opt for a unique shape in their ring or get one that has a multitude of diamonds in various cuts.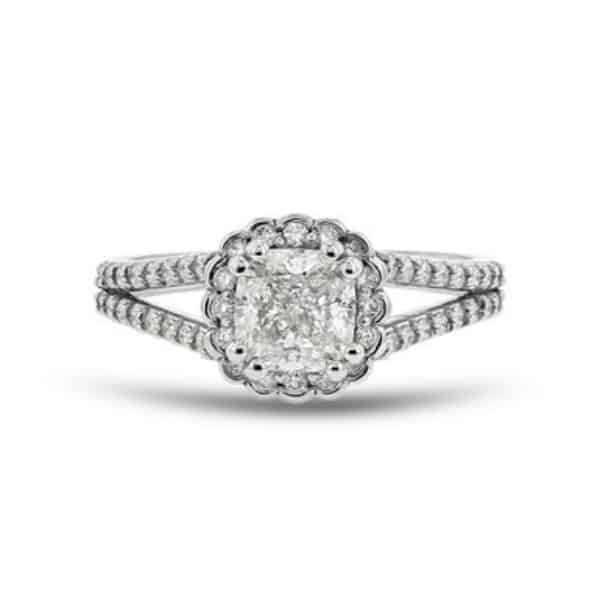 These are the best engagement rings for this season. If you are getting engaged, be sure to consider one of these beautiful styles.